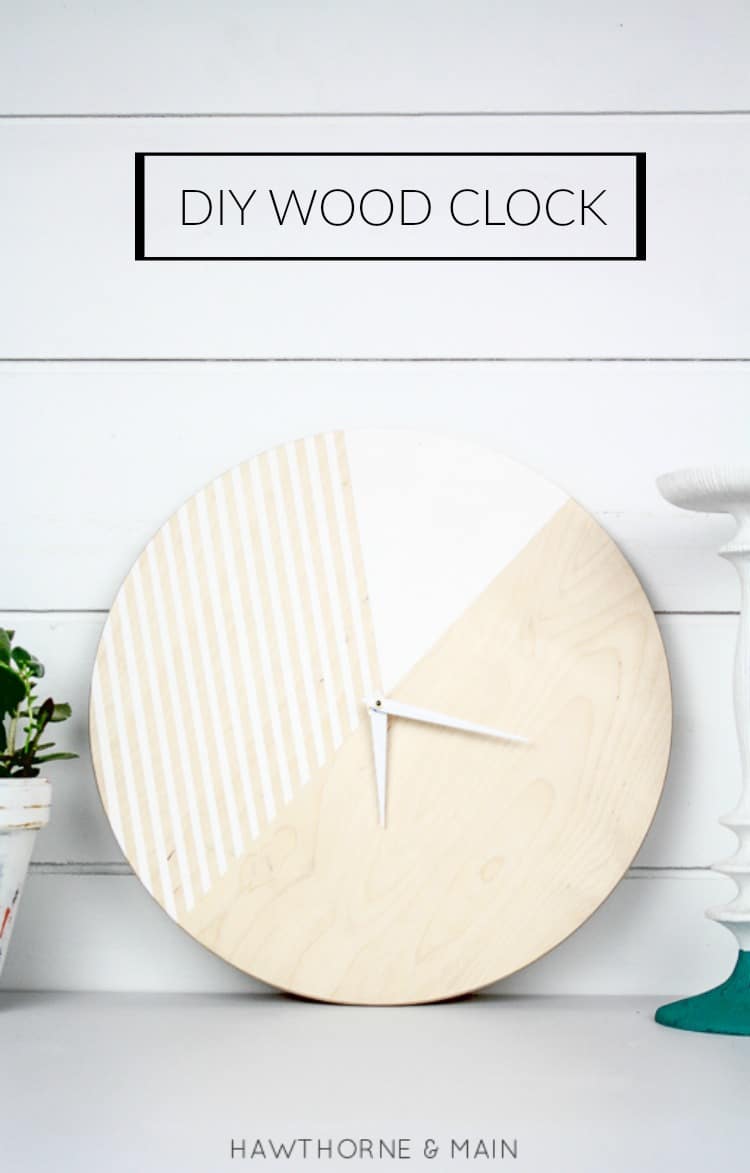 I am such a time snob….it either goes by too fast or too slow…sheesh.  With little kids this could never be more true.  I cannot believe how fast they grow up and change…
…Like that one time last week when my little one started telling me "I can do it myself…." for everything… that's been a big time saver…hahah
Even though I hate to look at the clock because life is flying by, I still have to keep a schedule…I guess.
Why not keep time in style, right! Today I am going to share with you how to make this DIY wood clock.