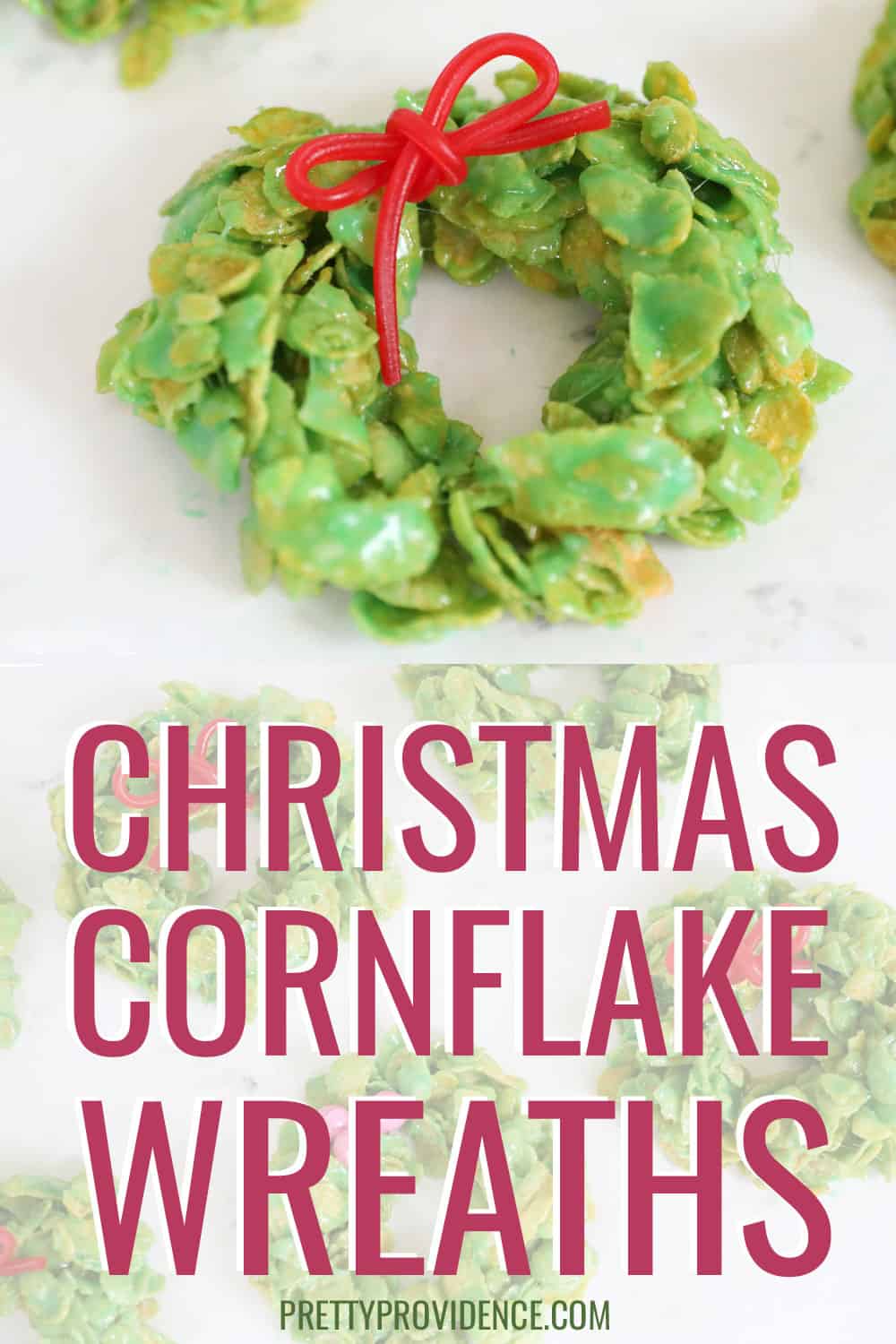 Hey guys! This is Lauren, visiting again from
Tastes Better From Scratch
, and I'm excited to share one of our family's favorite holiday treats with you!
For as long as I can remember it's been a tradition in our family to make these cornflake wreaths every year at Christmas time. I have the best memories of standing at the kitchen counter helping my mom and sister make them. My mom would spoon them onto parchment paper, my sister, Liz, would shape them into wreaths, and I would put the cinnamon candies on top. We'd usually  bring them with us to our large family Christmas party, but before we could load them onto a plate you could always count on my brothers to steal a few and devour them.
These are the perfect little treats for the holidays! They're a lot like rice crispy treats, but they just taste so much better! The cornflake/marshmallow/cinnamon combination is delicious! Plus, they're budget friendly, and kid friendly, and the whole family can enjoy making them together!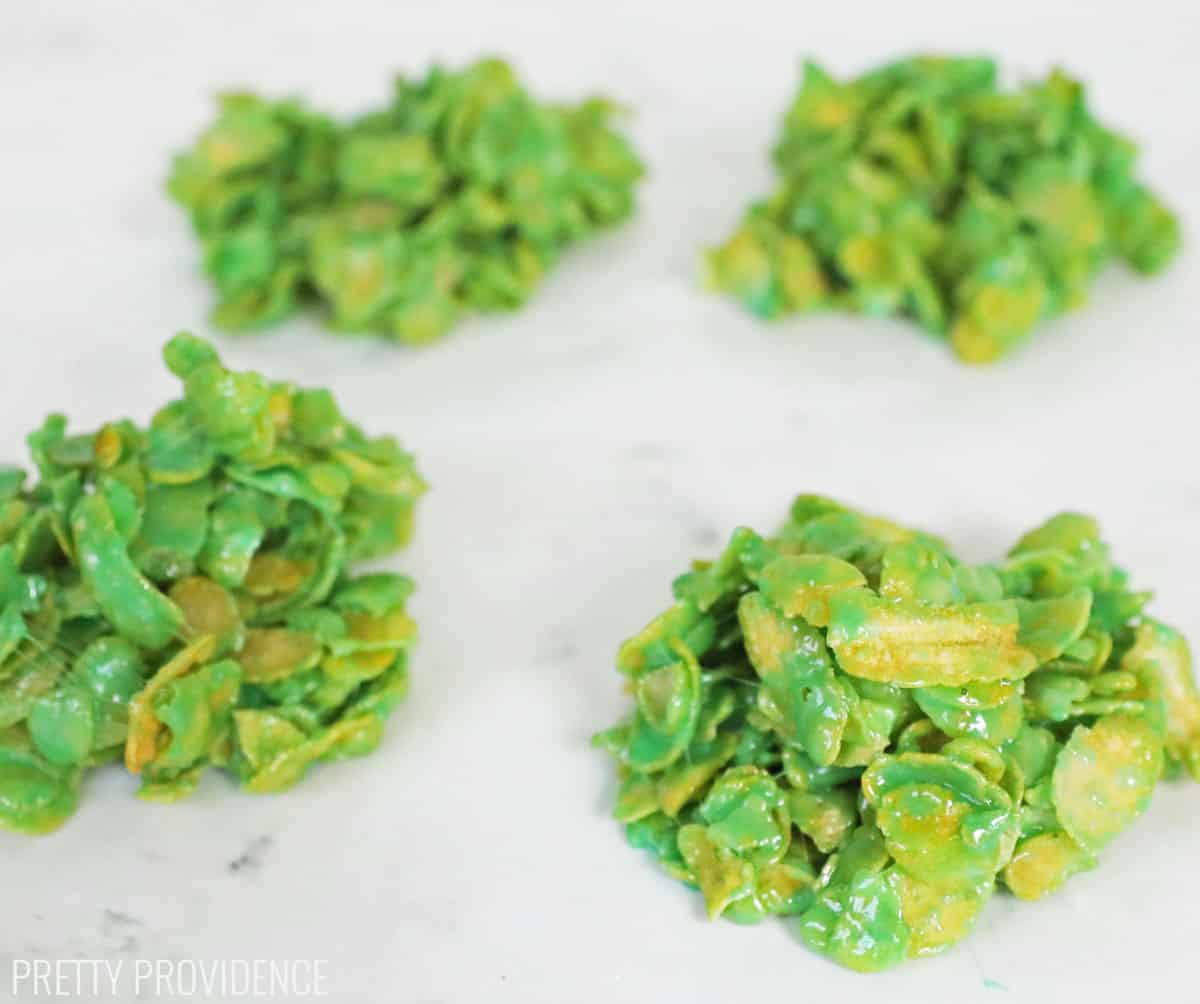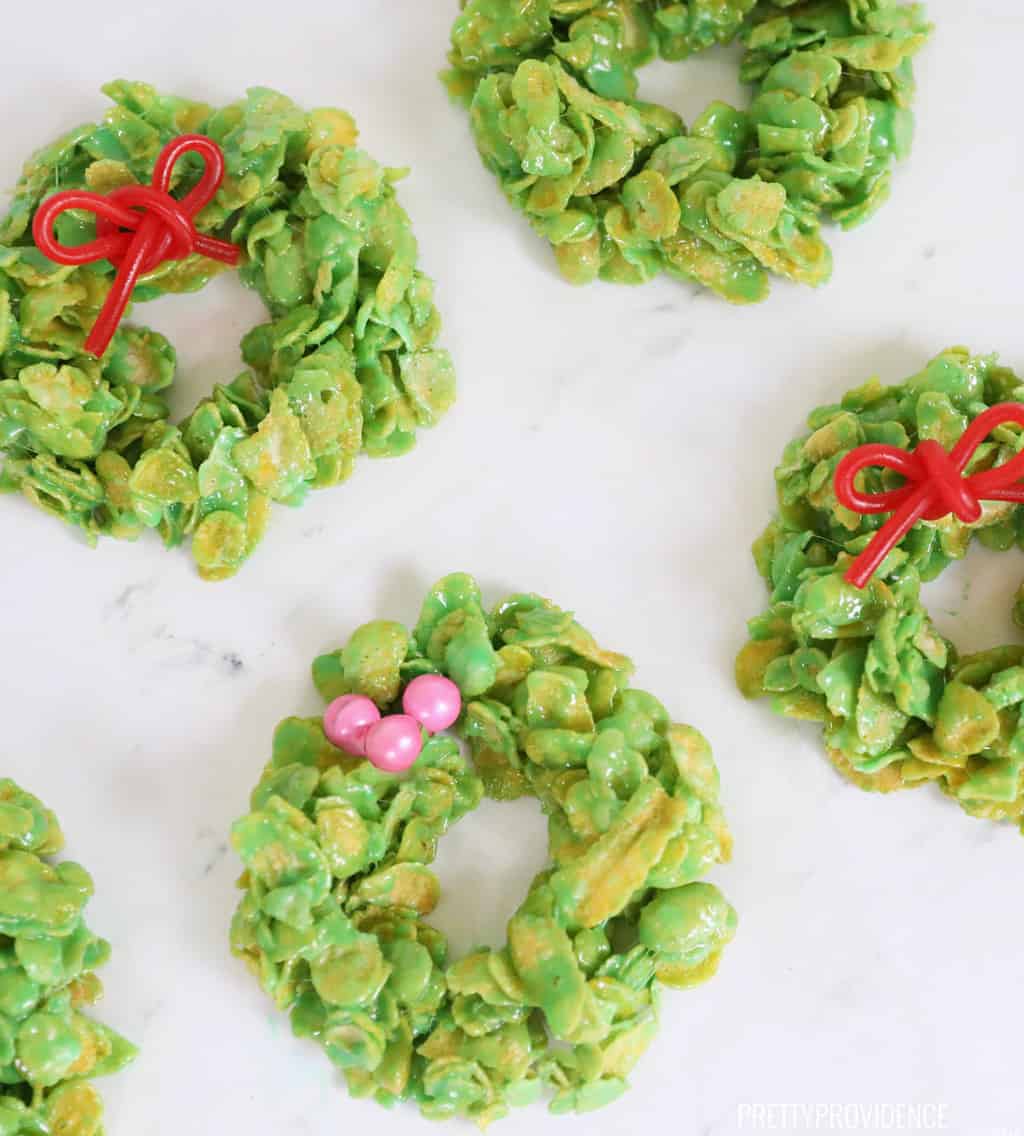 Makes 14-16 wreaths
Ingredients:
1/3 cup butter
4 cups miniature marshmallows
1 tsp green food coloring
6 cups corn flakes
Handful of red cinnamon candies
Measure corn flakes into a large bowl.
Melt butter in a large saucepan over low heat. Once melted, add the marshmallows and stir continuously until completely melted.  Stir in food coloring.
Pour melted marshmallows into the large bowl with the corn flakes. Stir until well coated.
Lay out a piece of parchment paper on your kitchen counter. Dollop spoonfuls of the cornflake mixture onto the parchment paper. Grease your (clean) hands with butter or cooking spray.  Use your fingers to shape each spoonful into an individual wreath. Top each wreath with cinnamon candies.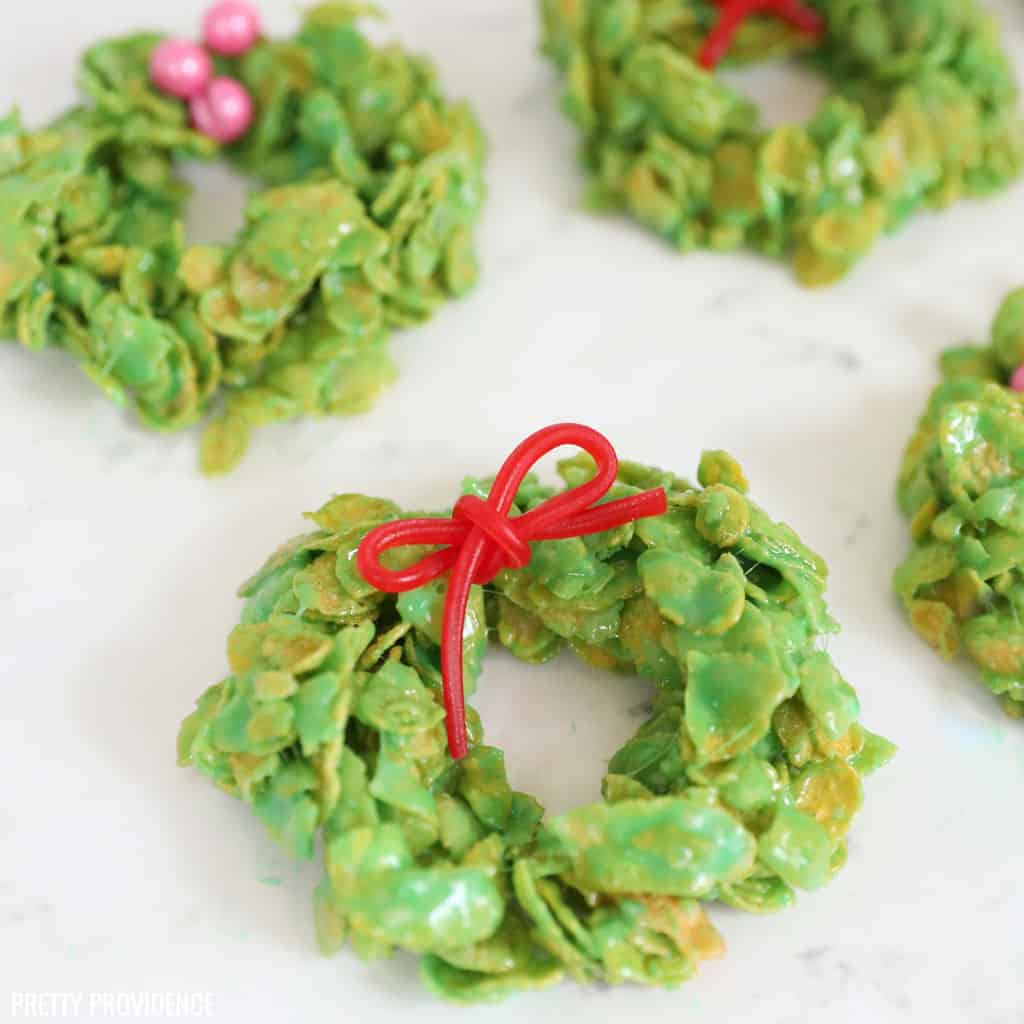 Come stop by our blog, Tastes Better From Scratch,  for some more fun holiday treat ideas like Peppermint Candy Cane Brownies, or Cupcake Ornaments!