Honey and Mint Fruit Salad: This was the most delicious fruit salad I've ever had!
Hey all! It's Jessica with Fantabulosity visiting here at Pretty Providence again!  I love sharing my quick and easy goodies with you.  The other day, I knew I needed a quick, "healthier" dessert for my family, and with fruit in the refrigerator starting to slip over to the dark side… I knew a fruit salad was the answer.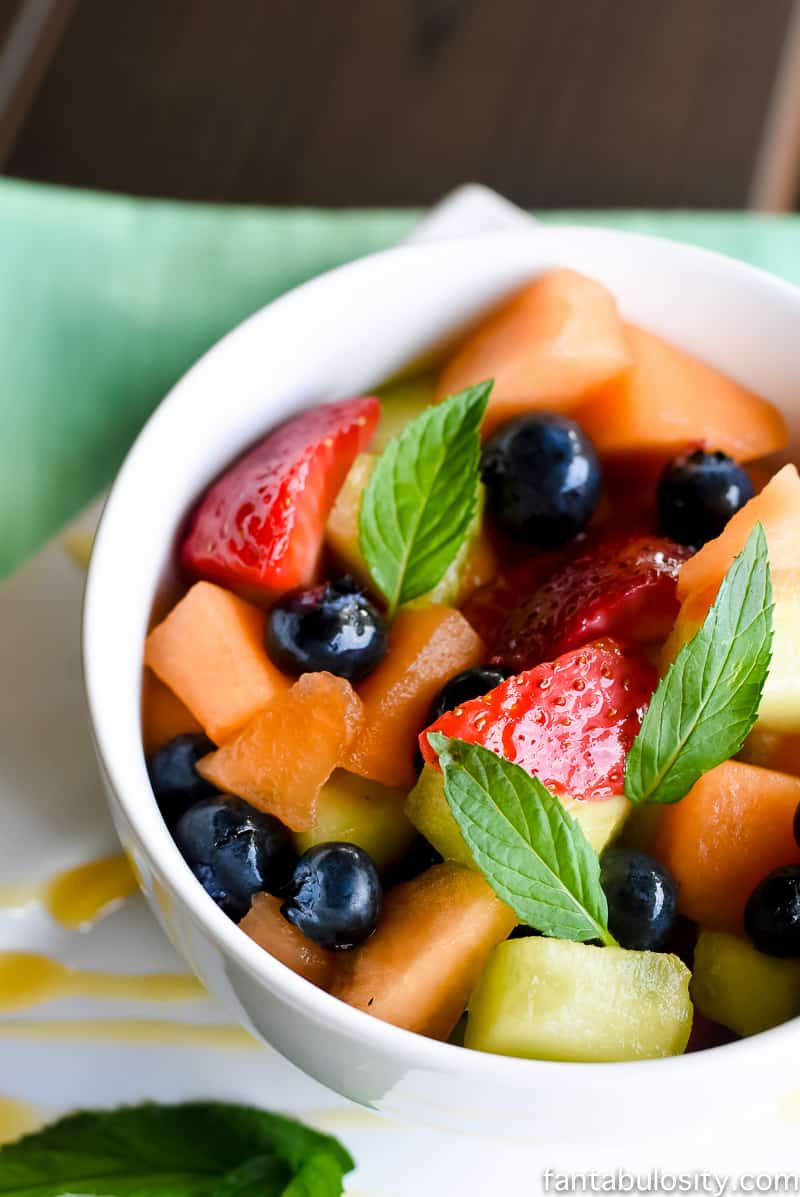 My mother-in-law makes a KILLER fruit salad, so I made a quick phone call to her, and asked her what her secret was.
She said "good," fruit was the answer… and maybe a little apple juice. ;)  Keeping her fruit salad "secret," in mind, I had to put my own little spin on things, and add a bit more.  Honey is always a kitchen staple in our home, and fresh mint was sitting on the counter from my parents farm.
Honey and Mint Fruit Salad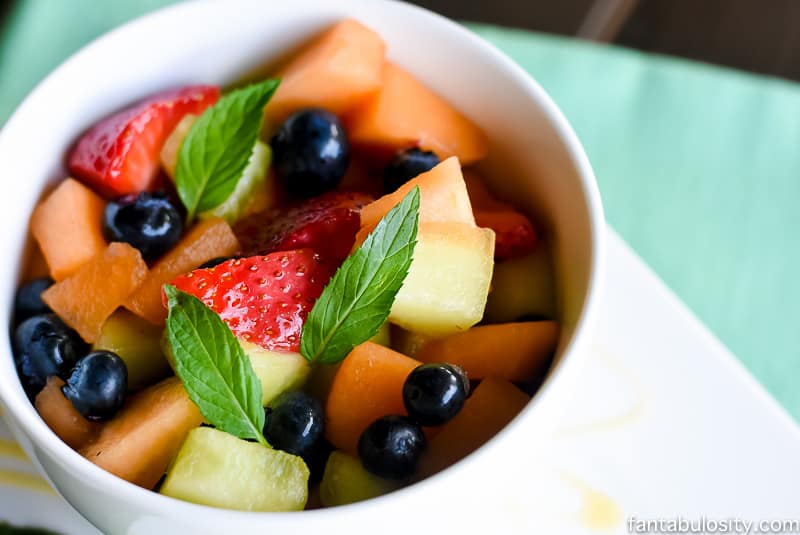 Honey and Mint Fruit Salad
Ingredients
Blueberries
Diced Cantaloupe
Diced Honeydew
Sliced Strawberries
Apple Juice
Mint leaves
Honey to taste
Instructions
For one serving:
Combine desired fruit
1 tsp apple juice
2 tsp honey
For a large batch, simply taste-test for desired sweetness. Some fruit may require more than others.
http://prettyprovidence.com/honey-mint-fruit-salad/
Copyright Pretty Providence. All images & content are copyright protected. Please do not use images without prior permission. If you want to share this recipe, please re-create the recipe, snap your own photo and link back to this post for the recipe.
I so hope you enjoy this fruit salad, and your family begs for it, over brownies! ;)