Holy cannoli Batman! Can you believe we are officially in 2014?? So nuts! I thought it would be fitting today to have a look back at 2013 and see what your favorites were, so today we are going back through time to see the most viewed posts original to 2013 (meaning they were written in 2013). To see our top posts of 2012 click here. It is funny how even after blogging almost every day for nearly two years it still surprises me what our top posts are! Read on to see if your favorite is here.

1) How to Ensure Your Marriage Gets Better with Age

2) How to Travel to Europe on a Budget

4) World's Best Breakfast Casserole



5) Candy Bar Matching Baby Shower Game

6) 10 Freezer Meals in 1hr + 15min. Plus Recipes and Grocery List Printable!

7) How to Make the Postpartum Period Easier

8) The Best Broccoli Seasoning Ever

9) Homemade Bubble Solution

10) Cookie Butter Donuts + How to Make Donuts without a Donut Pan
And, just for the heck of it, I thought I would link to our top ten round ups of 2013, because they are like a treasure trove of blogosphere knowledge.
1) 26 Awesome Elf on the Shelf Ideas
2) 31+ Easy Christmas Treat Ideas
3) 70 Cheap or Free Date Ideas
4) 15 Cheap DIY Ottoman Ideas
5) 60 DIY Wreaths for any Occasion
6) 50 Free Christmas Printables of All Types
7) 20 Amazing Non-Alcoholic Party Drinks
8) 12 Light and Springy Lemon Desserts
9) 24 Amazing DIY Headboard Tutorials
10) 14 Entrees Under 500 Calories
Annnnd, last but not least we decided to tell you our favorites from this last year! Drumroll please….
Sarah's all-time favorite post of 2013:

Star Wars Themed Birthday Party
Jessica's all-time favorite post of 2013: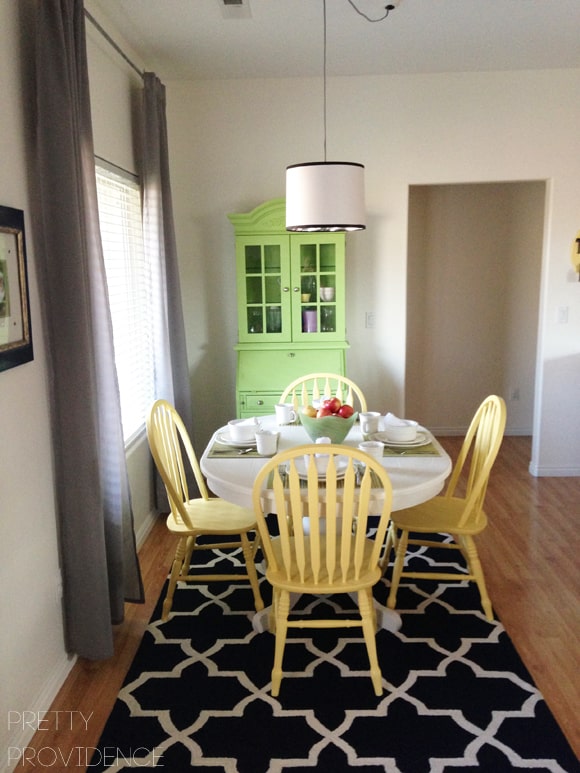 Dining Room Makeover on a Teeny Tiny Budget
Thank you all so much for following along on this crazy/fun journey with us. We wouldn't be here without you and we love you more than you will ever know.
Don't forget to check out our top 10 posts of 2012!  (Many of these STILL circle through our top ten regularly! So crazy.)
Here's to an amazing 2014!
xoxo,