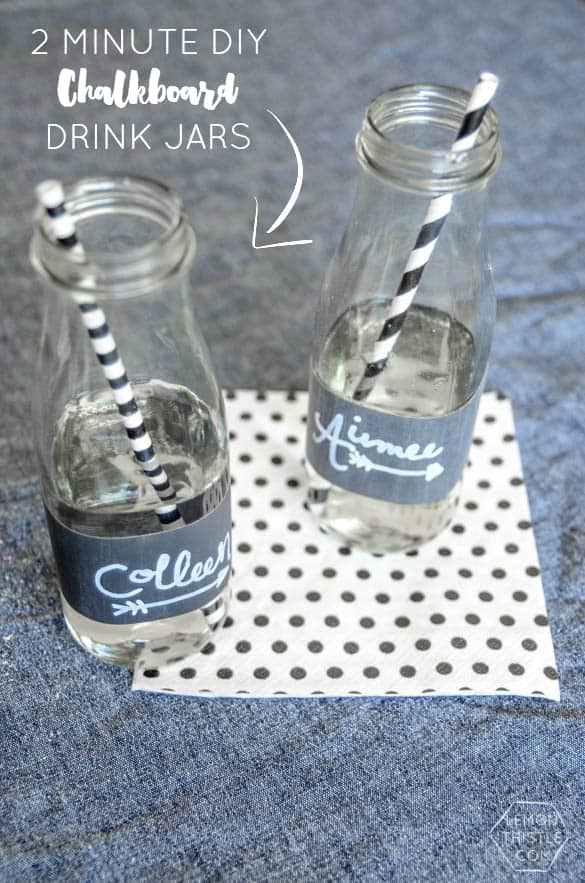 OUR LATEST VIDEOS
Hello, you lovely Pretty Providence readers! Colleen here from Lemon Thistle (home to parties, DIY, home decor, printables and babies!). Today I'm excited to be sharing this crazy simple party DIY with you: 2 Minute Chalkboard Wrapped Drink Jars. The best part? They literally take 2 minutes and have NO dry time. I'll be using these jars for a party I'm hosting next week (I just can't wait!), but with how quick they are, you could make them while guests are arriving. There's no minute like the last minute, right?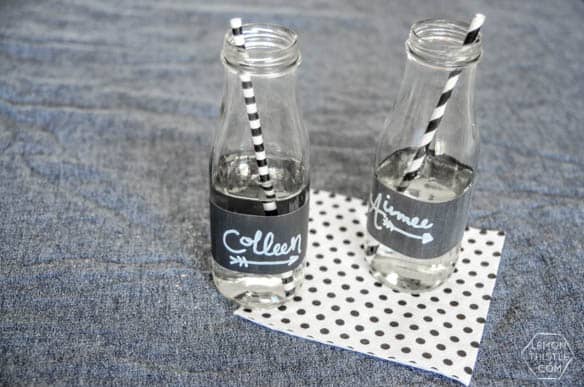 Here's what you'll need to make your own:
Glass milk 'jars' (I actually used Starbucks drink jars cleaned out)
Chalkboard tape (it's a thing! I got mine on sale at Michaels for $3)
Scissors
Chalk
Chalk Marker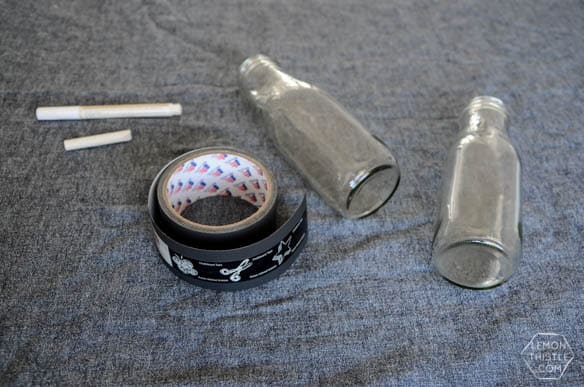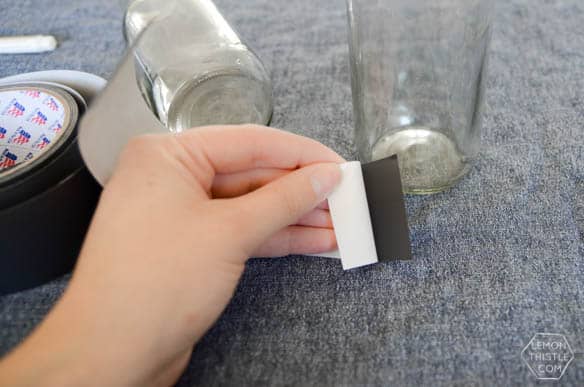 Ready for the super-involved, a little bit difficult instructions? Good! Cut pieces of the chalk tape long enough to wrap around your jars, peel off the backing and stick it on! Seriously… so simple. I 'cured' my tape before writing with a chalk marker- I'm not sure if this was entirely necessary, but I always do it with regular chalkboards so the residue doesn't stick around when I try erase. Just rub a piece of chalk all over the tape and wipe clean with a dry cloth.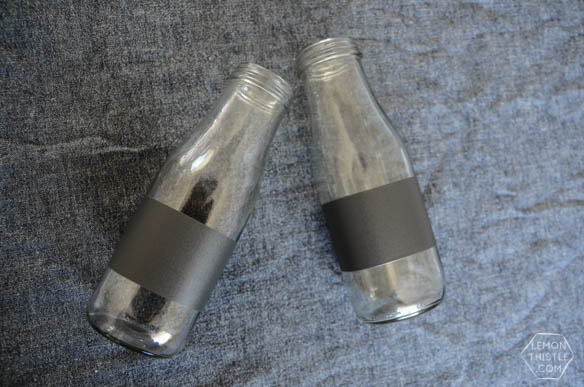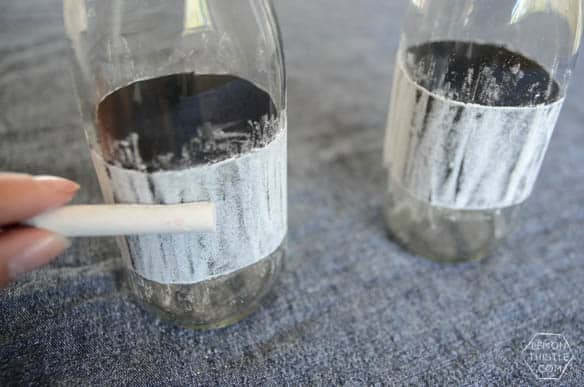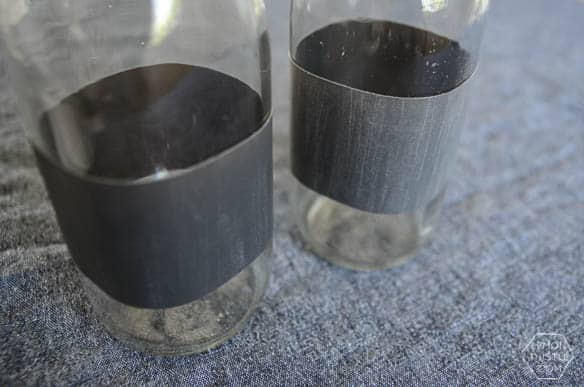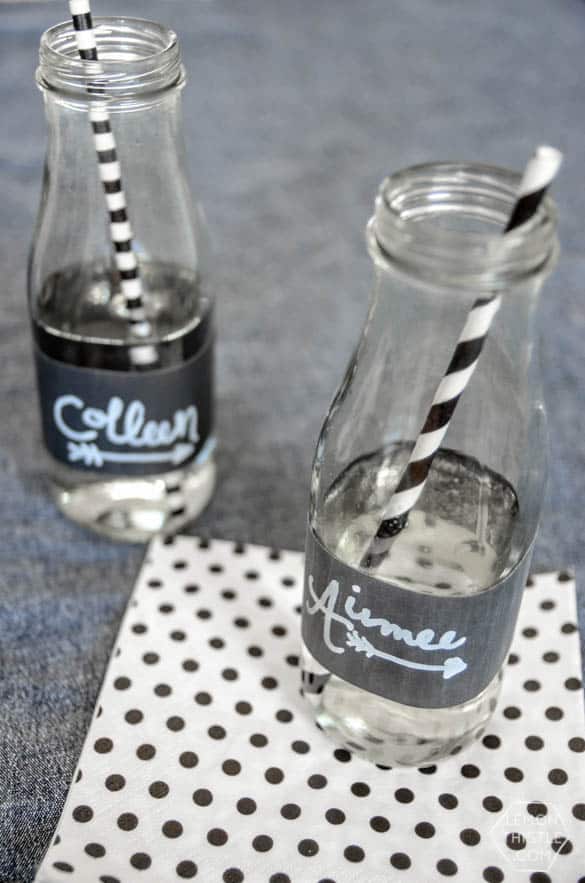 That's it! Crazy simple, right? I'm excited to see these as part of my party next week- it will be an easy way to keep track of who's drink is who's! I'm also busy dreaming up other ways I can use this chalk tape. Any ideas?