Hey guys! We are so excited about today's post! We were invited by the lovely Abbey from The Cards We Drew to participate in the ultimate red, white and blue roundup! There are 109 other bloggers all posting awesome 4th of July ideas for you today, at the end of our post, you will find a link up with 110 awesome ideas! Am I the only one who seriously loves the 4th of July?? I cannot wait to look through all the ideas!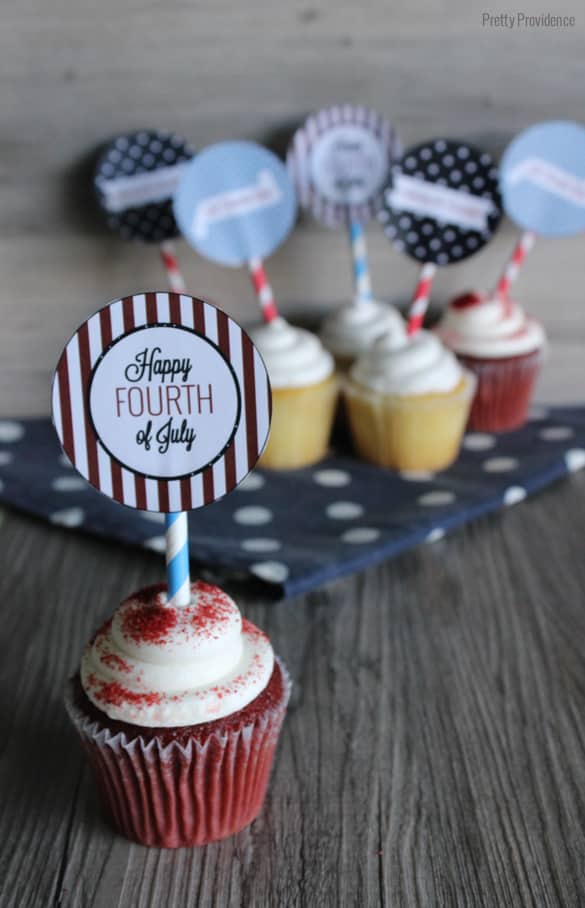 Sarah and I actually teamed up for this post, which was super fun! She is more of the designer between the two of us, so I asked her to design some cupcake/mason jar printables and I think they turned out so perfect! Everything Sarah designs looks so clean and classy. Anyway, there are three different toppers and they all blend really well together! Here are a few different ideas for how you could use them: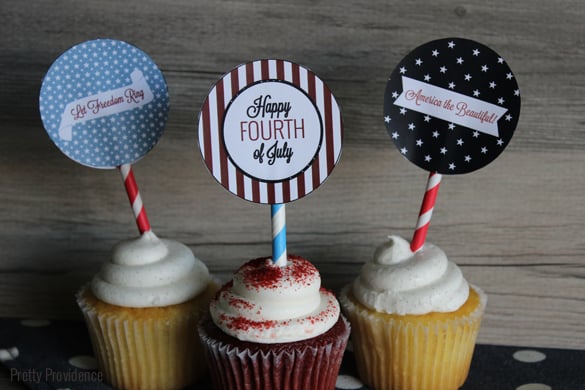 To use on cupcakes all you need to do is cut out your circles, and then tape them to colored straws or toothpicks! I made mine double sided because I had plenty of circles. I love cupcake toppers because they immediately make any dessert fun and festive! I used a mix of red velvet and vanilla cupcakes to stick with the theme!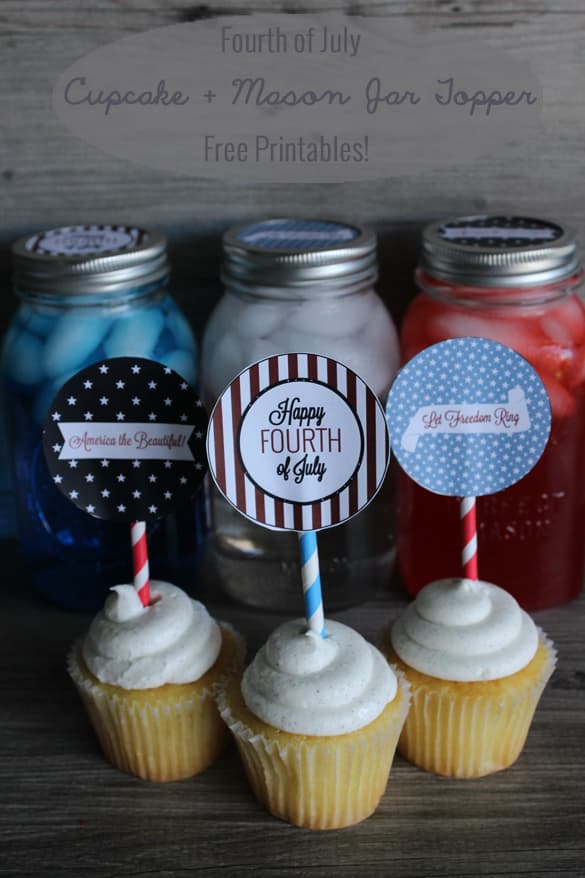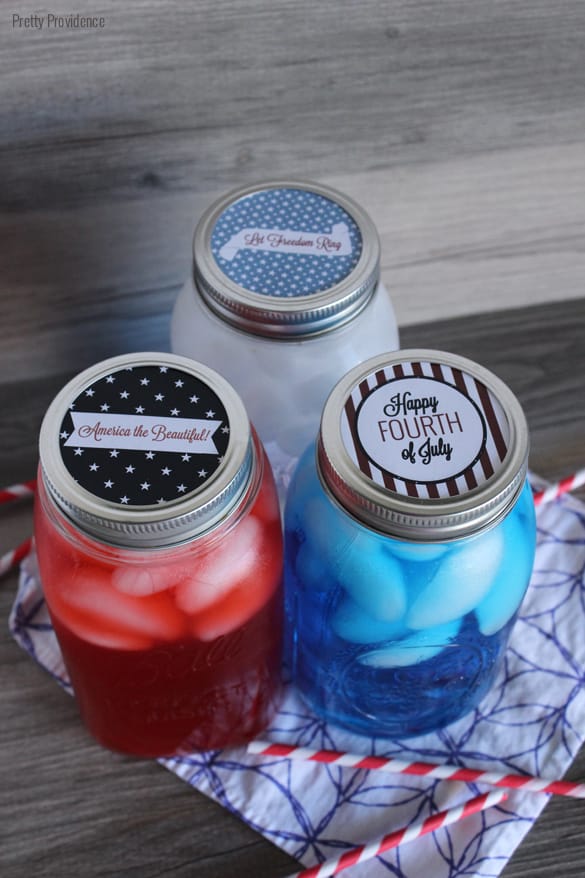 We are big into drinking out of mason jars lately.. (why does everything taste better and look cuter in a mason jar??) even my husband loves them because they are big! Haha. I used Hawaiian Punch, blue Gatorade, and sprite to make these red, white and blue drink options, and plan to do it again for our celebration on the 4th! All you have to do is pour them into the jars and everyone will be oohing and ahhing over how festive you are! Haha.
Another fun way to use the mason jar toppers would be to spread a little holiday love around by giving someone a red, white and blue gift in a jar!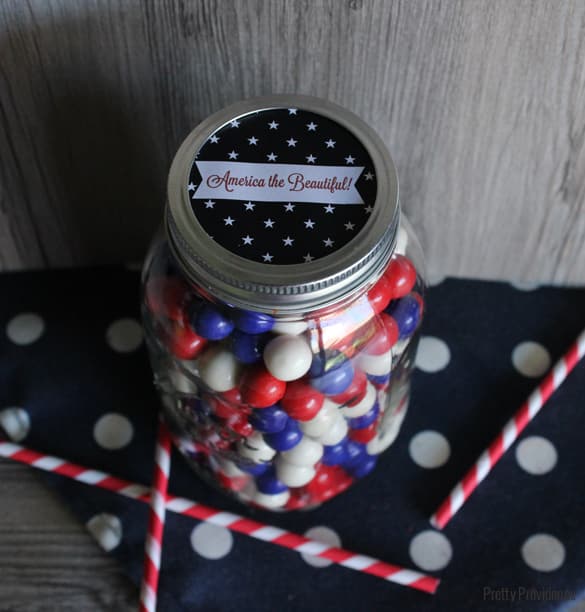 I used red, white and blue gumballs and it turned out so fun!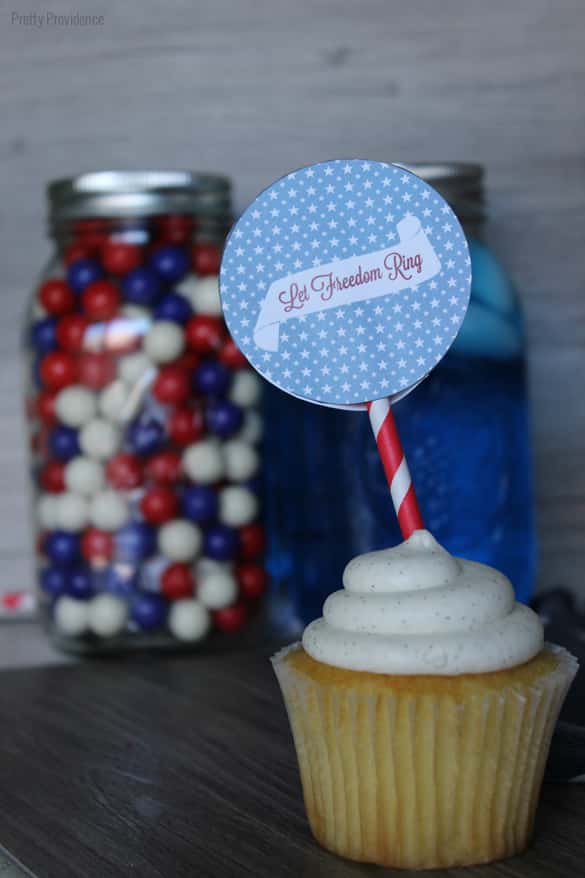 Three fun ideas, one FREE printable!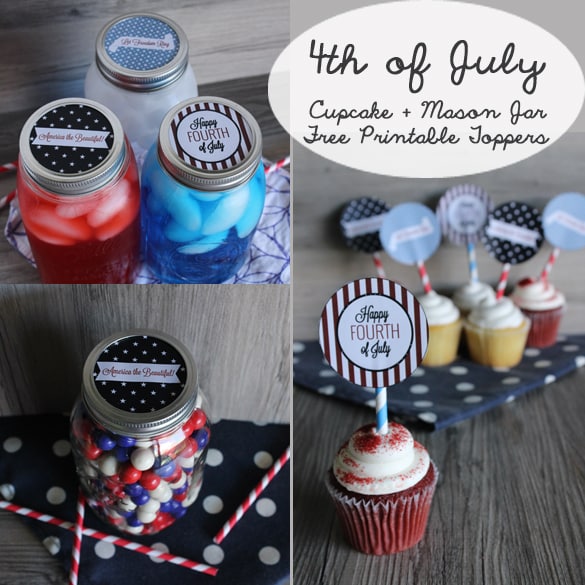 Click here to download your absolutely free 4th of July cupcake and mason jar toppers today! And don't forget to check out all the other amazing 4th of July themed post in the link up below!
xo,