This three ingredient Halloween dessert is sure to please crowds young and old.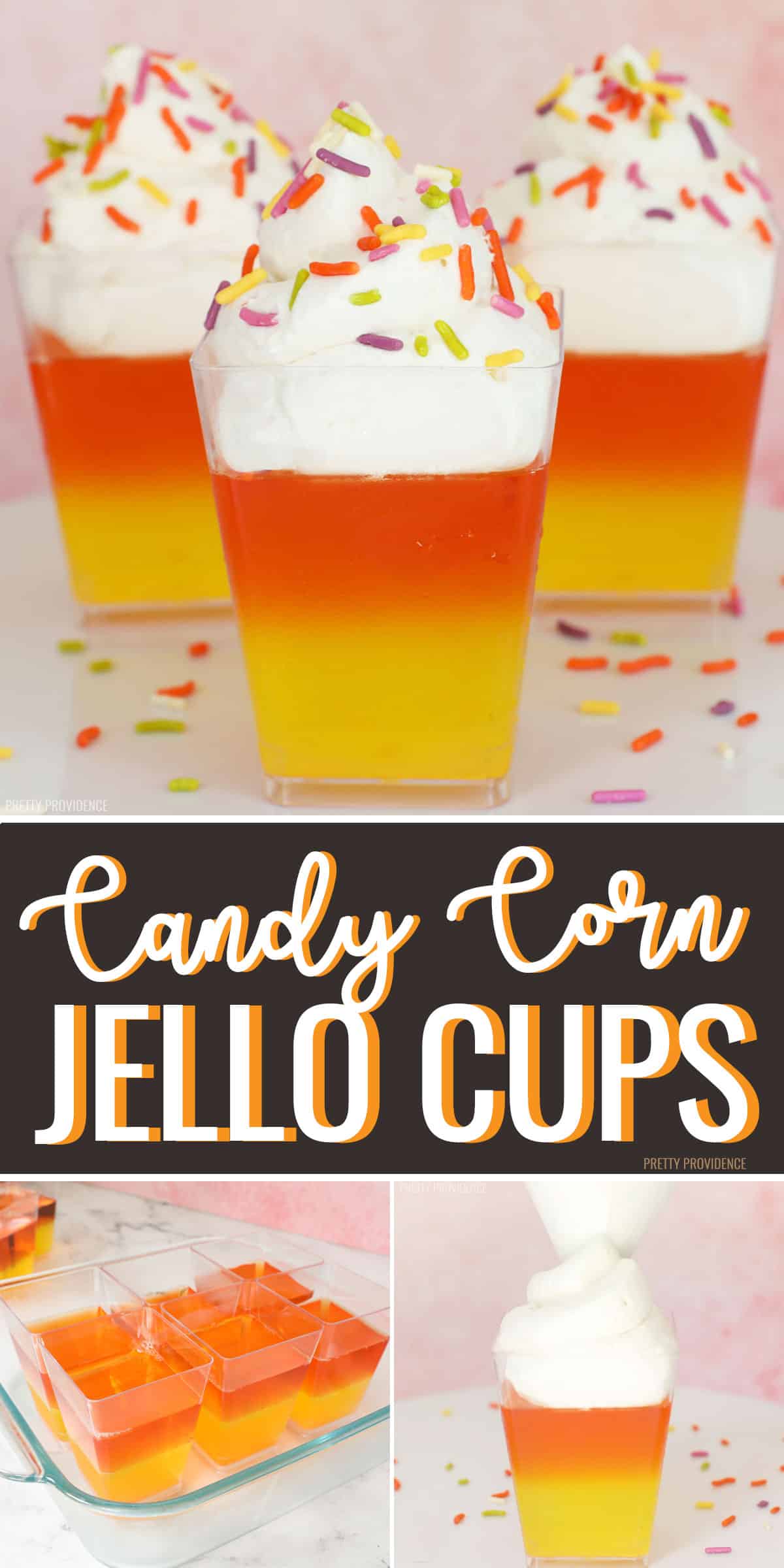 Hey there Pretty Providence readers! It's Sydney from Tastefully Frugal and I'm excited to share with you one of my family's favorite holiday traditions. Well, it's really a tradition I started this year, but it's one my boys ask for well before the holidays come. Maybe it's because they're anxious to make and taste these yummy treats; or maybe it's because they've learned since mommy blogs we start celebrating holidays 6-8 weeks early. That doesn't seem to bother them a bit though; they're happy decorating and eating festive food all day, any day. Heck if I would make Santa cookies in July I'm sure they'd eat them then too!
But these Jell-O sundaes are much easier to make than Santa cookies and it's a fun way to get the kids involved in the kitchen. Aside from stirring the boiling water, little ones can help make this entire treat. My two year old and three year old loved making these with me; especially getting to taste test them! If you follow Tastefully Frugal at all you may remember my Valentine's Day Sundae and our St. Patrick's Day Sundae; well these Candy Corn Jell-O Sundaes are the same concept.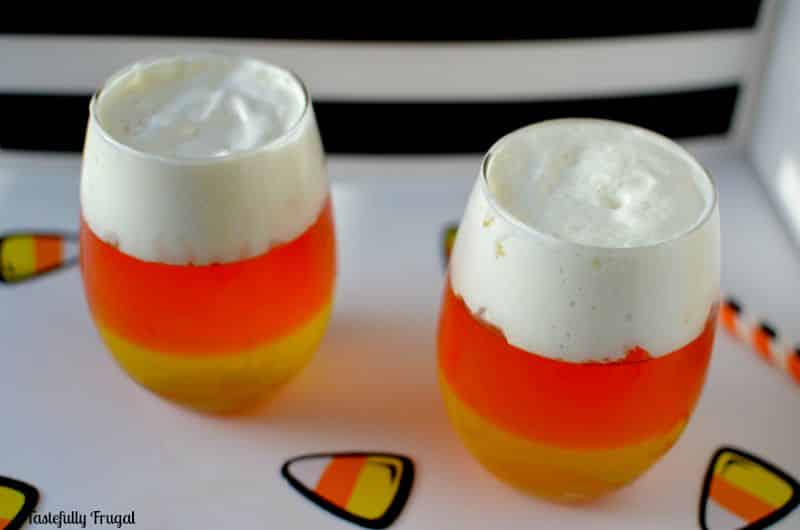 You start with a yellow (lemon) base, then add orange and finally whipped cream (or greek yogurt if you want them to be on the healthier side). The orange and lemon actually mixed really well together and this was a sweet, citrus treat. I made three large sundaes but I have made up to 8 before in smaller glasses for parties (which, by the way, we will probably be serving at our Halloween party this year). Next time you're at the store pick up a few boxes of Jell-O and some cool whip and whip up a few of these treats with the kids (pun intended).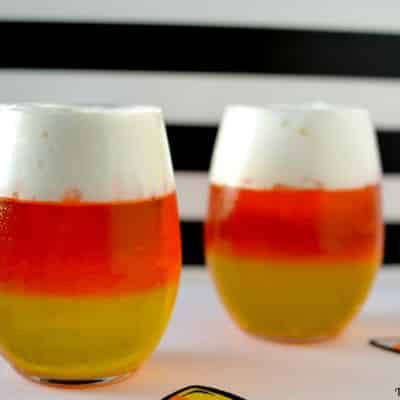 Candy Corn Jello Sundae
Ingredients
1

box yellow Jell-O

1

box orange Jell-O

1

cup

Cool Whip
Instructions
Make yellow Jell-O according to package directions and pour evenly into glasses.

Let set up in fridge for 4-5 hours.

Make orange Jell-O according to package directions and pour on top of yellow Jell-O.

Let set up in fridge for 5 hours

Top with cool whip and serve with a spoon and/or straw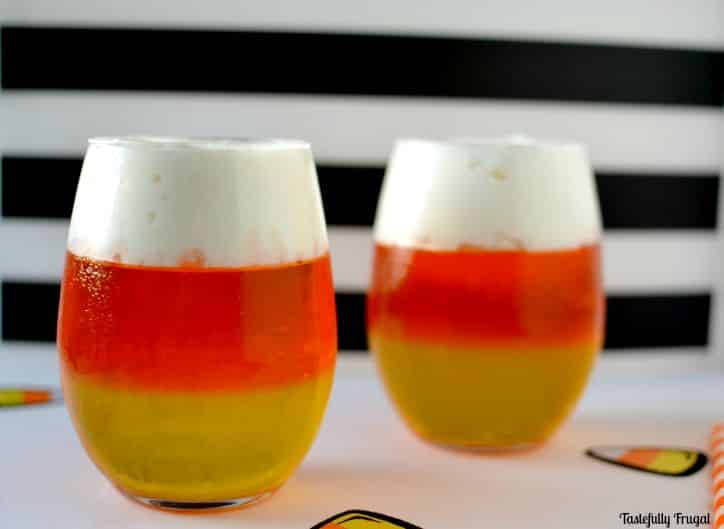 If you're looking for more fun Halloween ideas be sure to follow Tastefully Frugal on Facebook and Instagram. The 13 days of Frightfully Fun sweets, treats and more starts October 1st.
You may also like: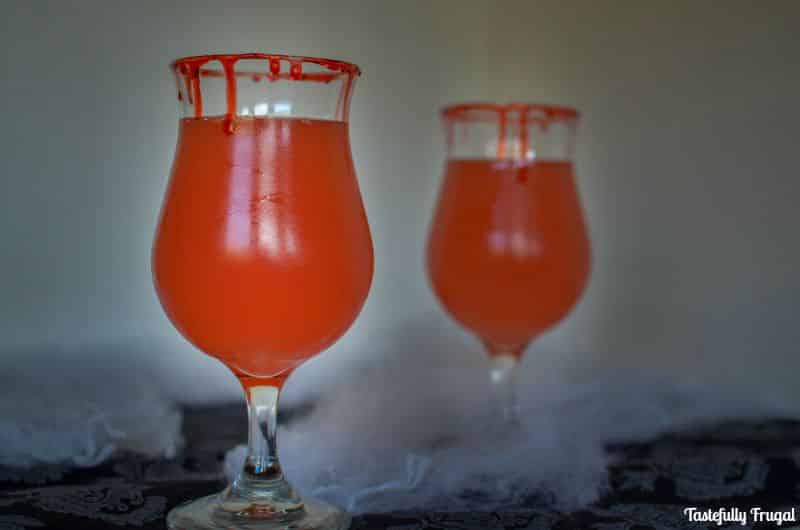 Dracula Punch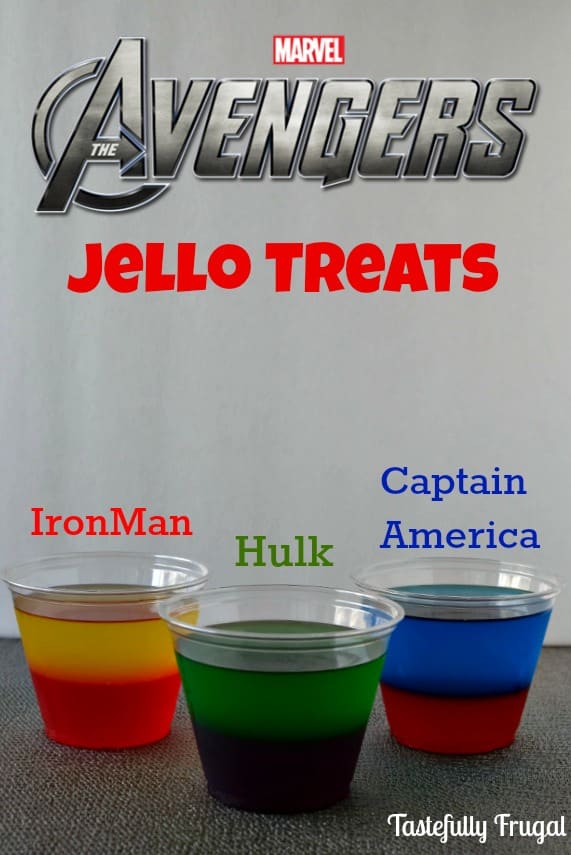 Avengers Jell-O Treats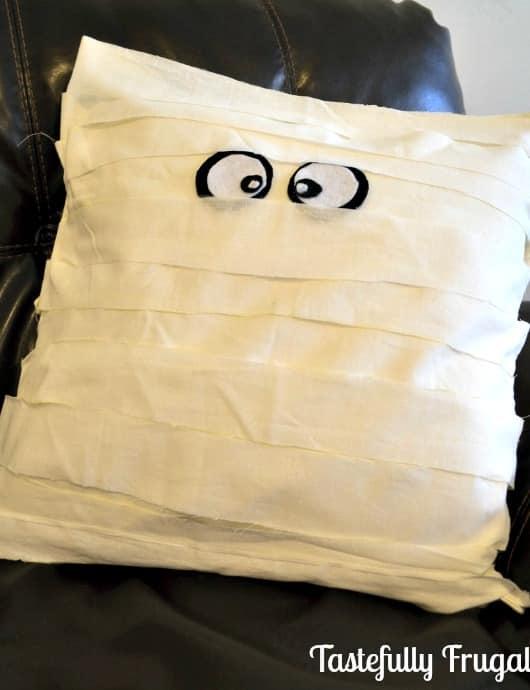 No Sew Knock Off Pottery Barn Mummy Pillow