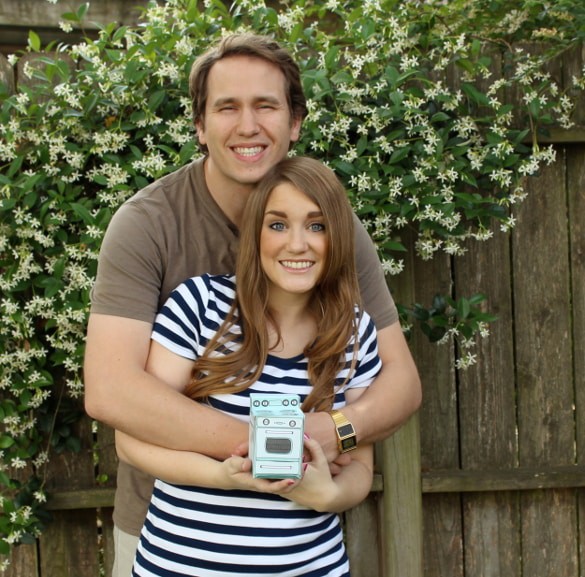 We have a bun in the oven! We're over the moon to be entering this new chapter in life. Baby is due November 8th! It's pretty surreal actually to be announcing this, after waiting for a while to be able to do so. I know that some of you out there may still be waiting for a blessing like this, and one more person sharing this happy news is one more that isn't you… I want you to know that I feel you, I have been there. Don't lose hope, miracles happen!
I'm 12.5 weeks along now and even starting to show a little! Being pregnant is so exciting and I've tried not to take anything for granted. The nausea, exhaustion and even the occasional puke session is welcome because I am just glad there is a little babe cooking inside of me! I guess since the cat's out of the bag it's time to start nesting? I kind of want to take a minimal approach to baby products. My babycenter app tells me about all these "must haves" but I don't really believe I need most of it. Moms, what do you actually use a lot, and what is a waste of money?  I think the nursery will be a fun project and I'll probably keep the walls and furniture kind of gender neutral so that they can be used for more than one baby if we are blessed with more. I'll definitely share the process and details here on the blog!
If you're interested in bumpdates and that kind of stuff I'll probably do a few of those on my personal blog, happiness and lace.