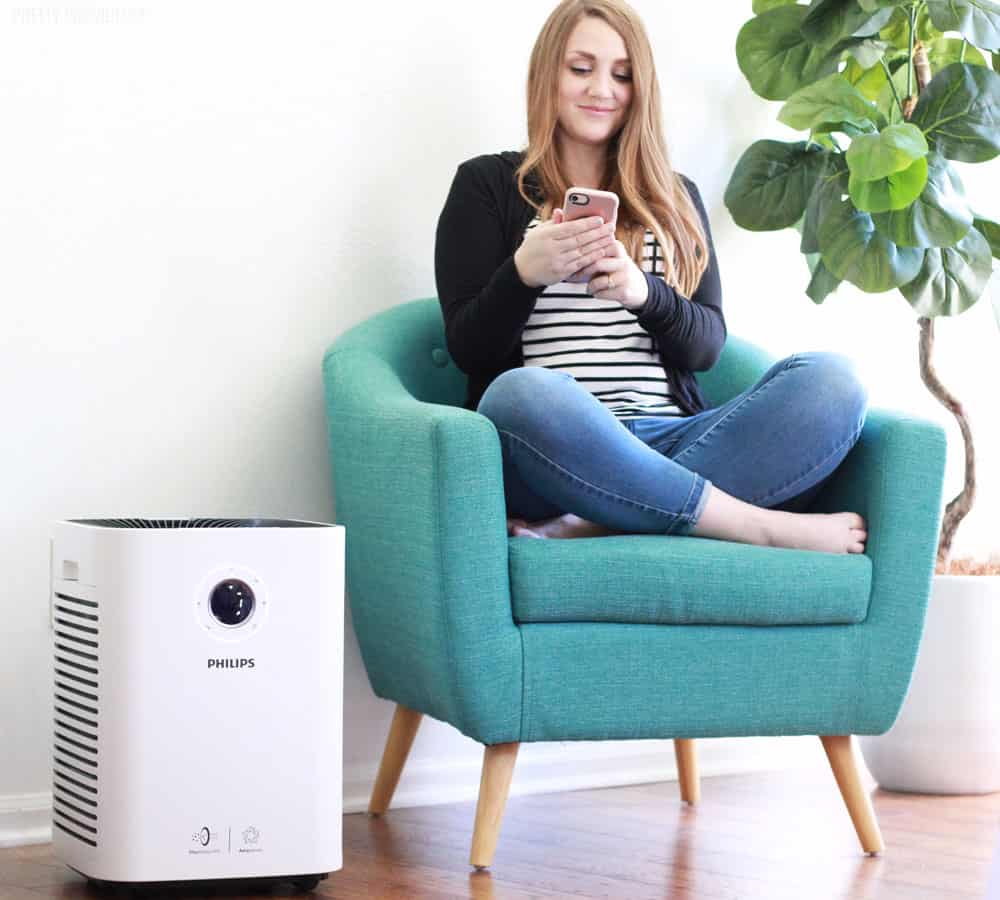 This is a sponsored post in partnership with Philips Home. As always, opinions and writing are my own!
Since I can remember, I have suffered from seasonal allergies. Fall allergy season is just as bad as spring. Earlier this year I went to an allergist to be tested, and as I suspected, I am allergic to lots of different kinds of pollen, dust mites, and other things. My allergist told me that the air inside a home can have more allergens and pollutants than outdoor air. Yuck. I decided to be proactive and try to manage the air quality in my home. I have been more diligent about cleaning and dusting, changing air conditioning filters in my house, and I also decided to try an air purifier.
What does an air purifier do?
The Philips Air Purifier Series 5000i can reduce allergens like pollen and dust mite particles, as well as odors and gases. These particles pass through it's six filters to clean and purify the air in your room. It can also reduce VOCs, or volatile organic compounds. VOCs are substances that come from things like cigarettes, carpet, glues, disinfectants, varnishes. They can also come from scented candles, and hobby and craft supplies. Yikes!
Why should you purify the air in your home?
If you or your kids suffer from sensitivities, you know how frustrating it can be. Anything I can do to minimize that, I will do!
How does the air purifier clean the air in your home?
Philips Air Purifier Series 5000i is easy to use and it connects to an app called Air Matters, allowing us to control the purifier remotely. There is a color ring on it with a corresponding number, which gives me reassurance knowing that we have good air quality. I knew that sometimes the craft supplies and paint and varnishes in our home had weird smells, but it's kind of crazy to see the air purifier go from having a blue colored ring – which means the air quality is good – all the way to red when we start working on a project. What happens then is the air purifier automatically changes fan speed and works harder to bring air quality back to a stable level.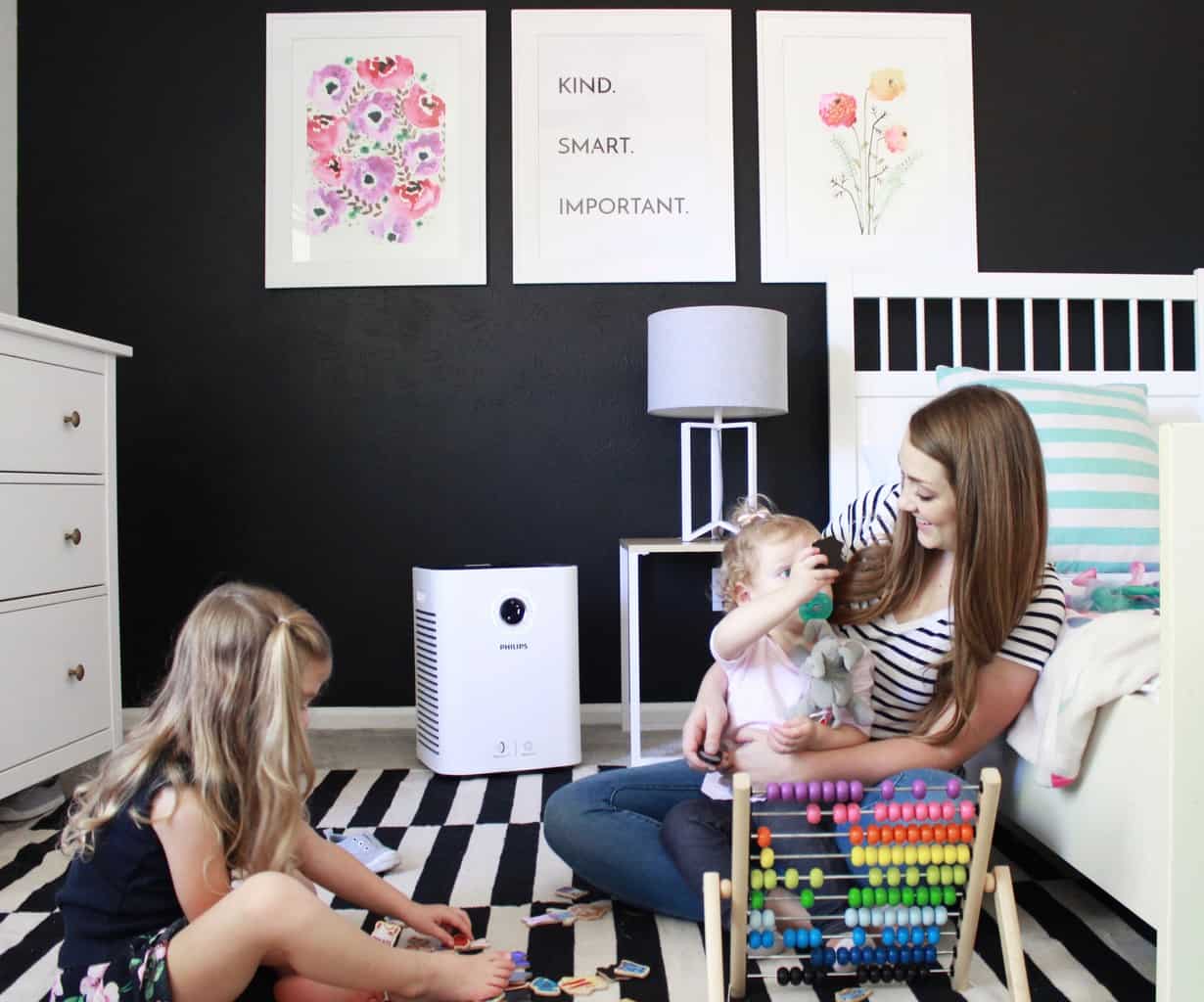 The Air Purifier fits really well into our home – it's so quiet you barely notice it is there doing it's thing! It can easily be moved from room to room which is super nice. When my kids are sick or I feel like their room can use a refresh, I can put it in there and run it for a while.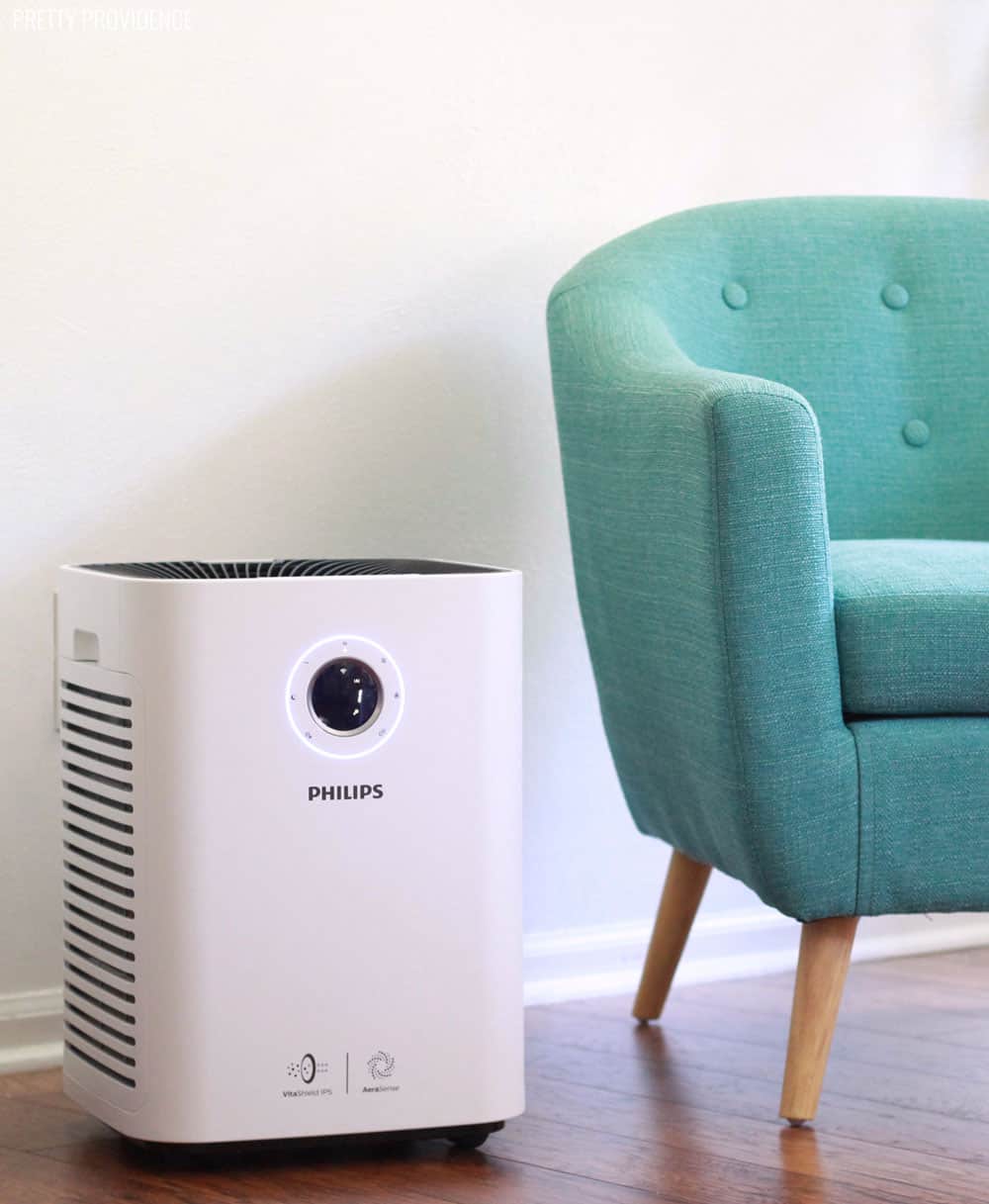 Does your indoor air quality need management? What are your best tips for managing the air in your home?
Check out these other household tips:
DIY Toilet Cleaning Fizzies
Clutter-Free Home Checklist
Free Printable Laundry Cheat Sheet
DIY Laundry Organization Bags