OUR LATEST VIDEOS
This Avocado Cilantro Lime Salsa is delicious and healthy snack! Perfect for a healthy party snack!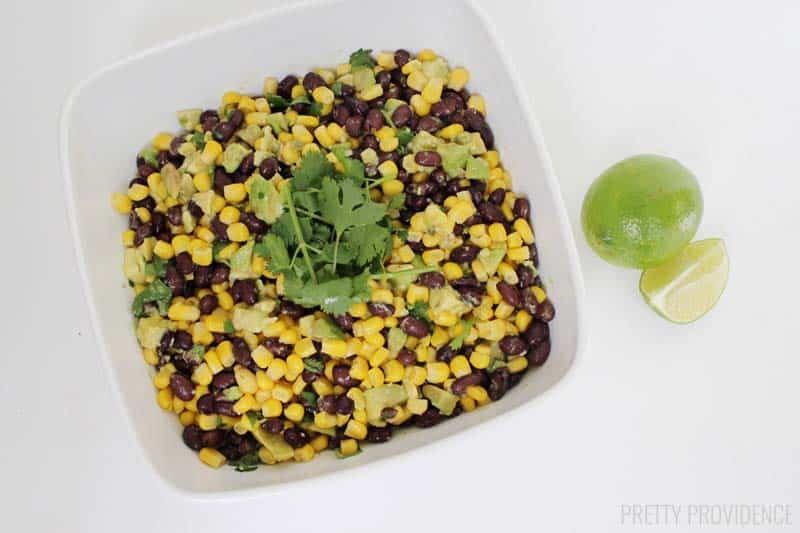 This salsa recipe is my new favorite, I've made it over and over again since I first tried it. It's super cheap to make, tastes so fresh and delicious, and of course it's easy. Since I'm not a huge tomato eater I prefer sweet salsas with corn and black beans – and you really cannot go wrong putting cilantro and lime together! This is a quick, easy go-to dish for any gatherings you might have this summer or just for an afternoon snack!
1 can black beans
1 can yellow corn
1 can white corn
1 large avocado
1/2 cup freshly chopped cilantro  (freeze dried works too)
6 Tbsp lime juice
1-2 small garlic cloves, pressed
3 Tbsp olive oil
2 tsp sugar (or to taste)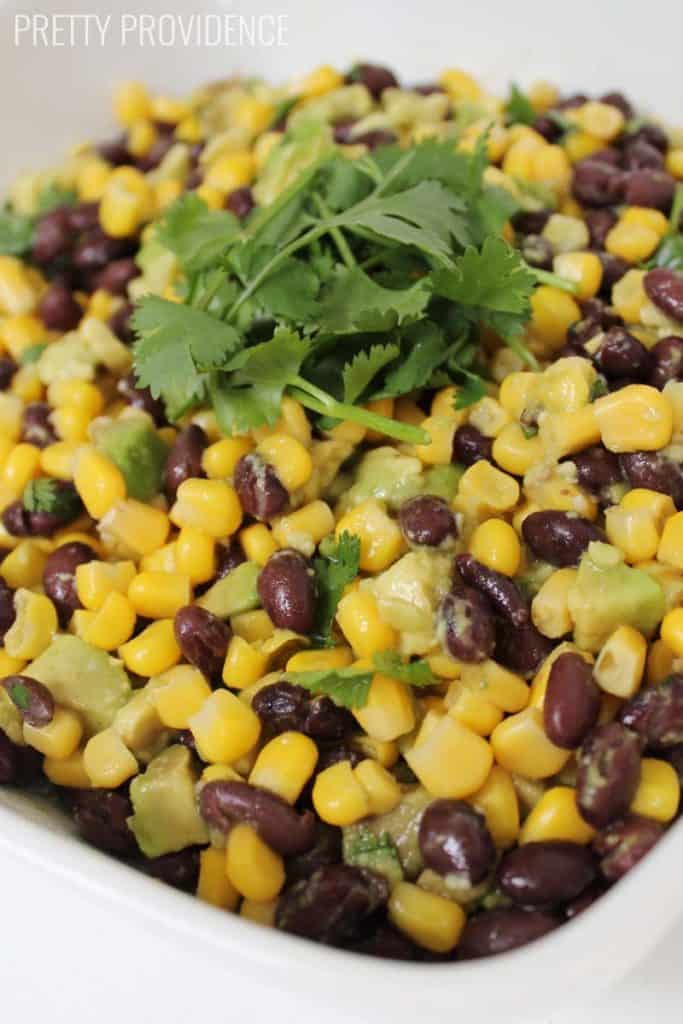 In a small bowl whisk together lime juice, sugar, oil and garlic, then set aside. Rinse and drain canned corn and beans well. Pour into one bowl and mix. Chop or cube avocado and add to bean and corn mixture. Pour lime dressing into the other stuff and add cilantro last. Mix well. Refrigerate for about an hour to allow flavors to blend.
Serve with chips …or eat with a spoon.