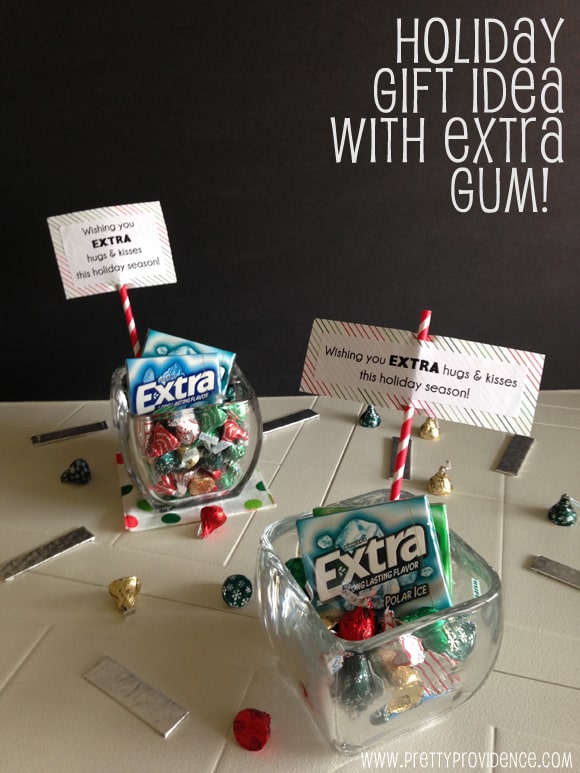 Nothing gets me quite as excited as gift giving! I just love finding the right thing for the right person and creating fun new ideas. Today's gift was inspired by Extra gum. I love the idea of giving gum because it is something you can enjoy without guilt, haha! Of course, we have to throw in some chocolate because, well, it's Christmas. I also love that after the treats have been consumed the gift receiver will still have a sweet little glass candy jar to keep!
Here is what you need:
Our Latest Videos
-short vases or jars of your choice
-single packs of assorted Extra gum (I used polar ice, spearmint and peppermint)
-a bag of hugs
-a bag of your favorite flavor of Kisses
-cute Christmas straws or sucker sticks
-holiday paper
I got all of my stuff at Walmart. I got enough to do four gifts and it cost me approximately $20! Can't beat that. You will find the extra gum on the racks right by where you check out!
Next step, assembly! Simply fill your jars with hugs, kisses and gum! I stuck my gum out at the top so you could see the "Extra".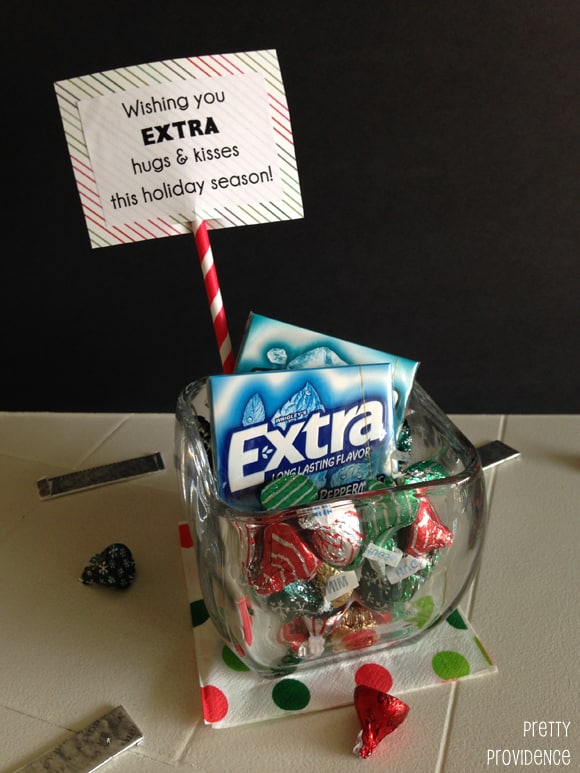 To make your sign, just type the saying "wishing you EXTRA hugs & kisses this holiday season" using your favorite fonts and print. Cut and glue your saying onto your Christmas paper and cut a slit in the top and bottom middle so that you can stick your straw through! Doesn't get easier than that right?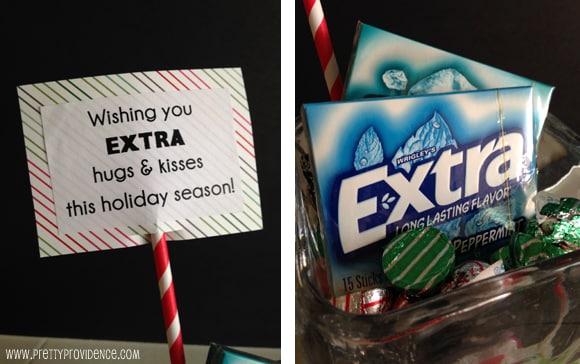 Happy gift giving everybody!

If you like this, check out
50+ Amazing Christmas Free Printables
, and
Mint Themed Gift Ideas
!