I love a good DIY challenge. Some of my favorite projects ever have come from being given some guidelines or specific materials to work with. So, when BEHR® contacted me to see if I wanted to do their #BEHRBox challenge it was an obvious, YES.

OUR LATEST VIDEOS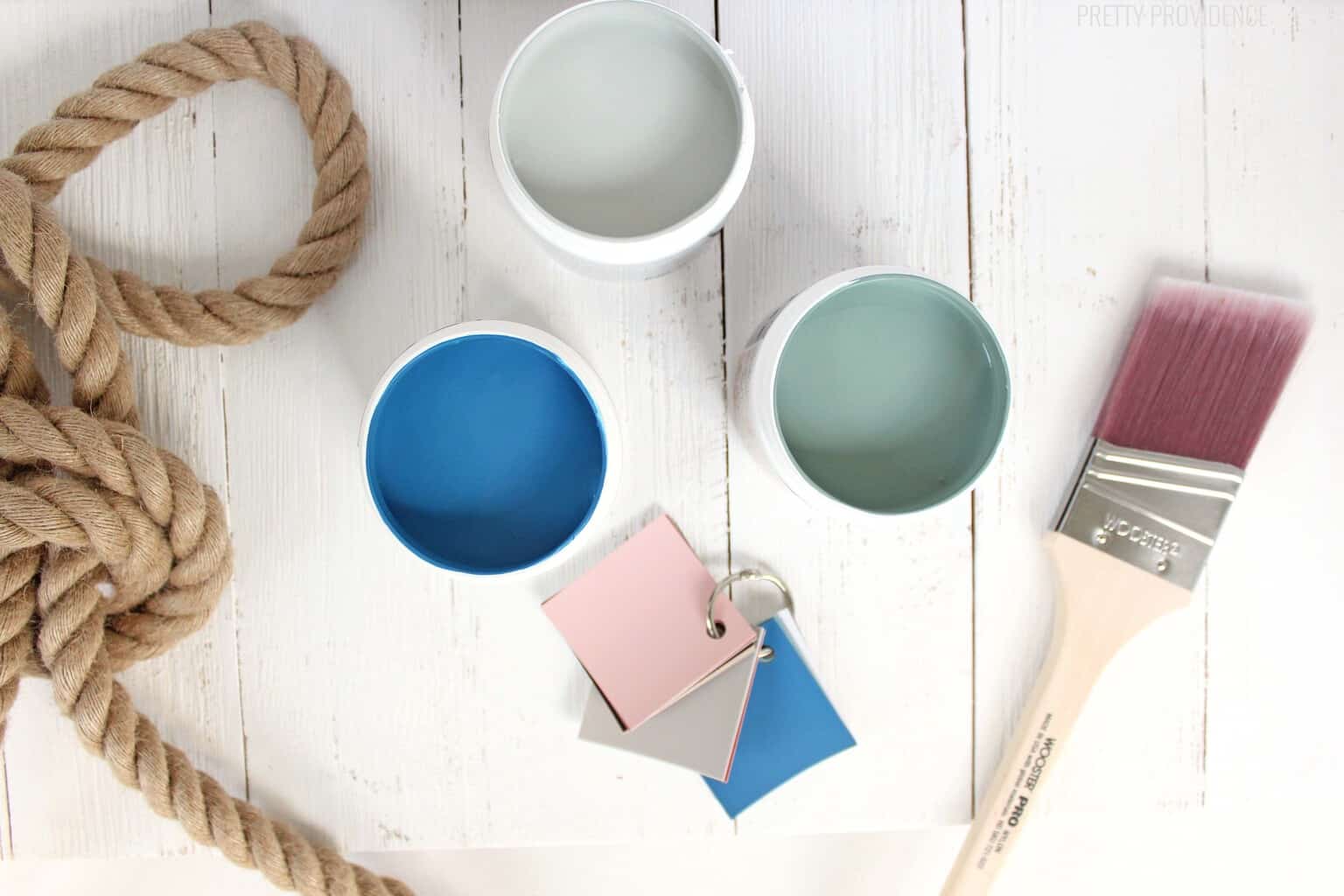 I feel like I should add that my husband and I are obsessed with BEHR® Marquee paint. The quality is amazing (and we have tried lots of paints.) You can't find a better paint for the price. It's so good. Their 2018 color trends have just been announced and they are so good. The color of the year is called "In The Moment" – it's that greyish, blueish green you see in the photos.  The challenge is to use their 2018 Color Trends palette to create a DIY project that is inspired by the items that came in my #BEHRBox. It also needs to be easy and something that can be done in one weekend. My kind of project! Two weeks from now I'll share my DIY Pretty fun, right? It gets better. We are giving away a $100 Home Depot gift card, so if you have your wheels turning thinking about a project, you should definitely enter – more info will be at the bottom of this post!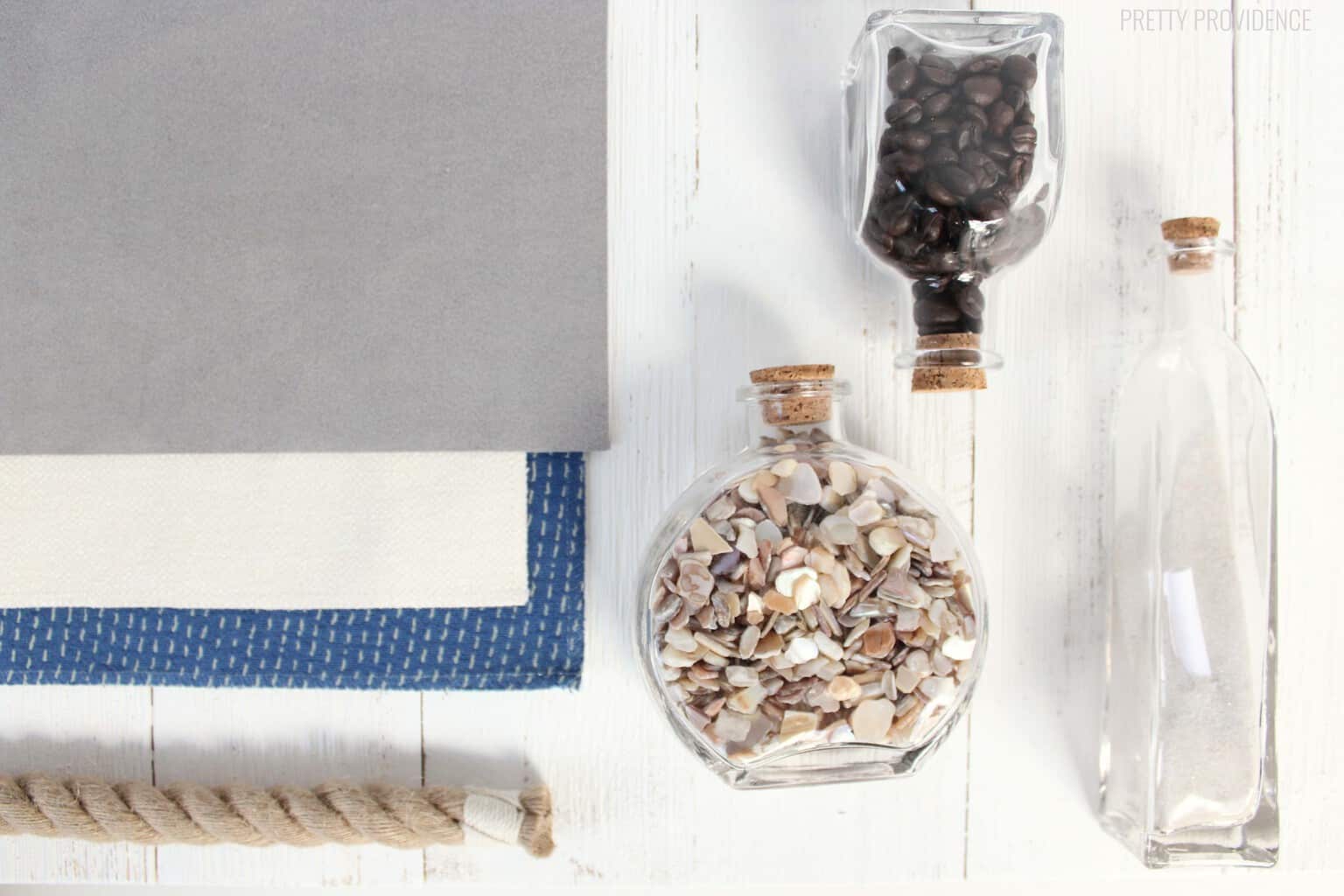 If you aren't familiar with BEHR® it can be found at The Home Depot – and you can pick up their 2018 color palette there too! This palette is carefully chosen and this year it is based on mindful living. I like the theme because I think we all tend to just do things sometimes without thinking them through – even in our homes. When I first moved into my house I decided to paint an accent wall right away. I chose a color I loved, and I did it. That wall is still beautiful, but since then I've slowly decorated other rooms and there hasn't been a lot of cohesiveness throughout the house. Part of that is indecision, and that my style and taste has changed over the years. It's totally normal. But recently I started trying to be more mindful of my choices and paint colors, because what I ultimately want is a home full of the colors that I love, that is cohesive throughout. I don't believe in sticking hard and fast to any decorating rules, but being mindful is key.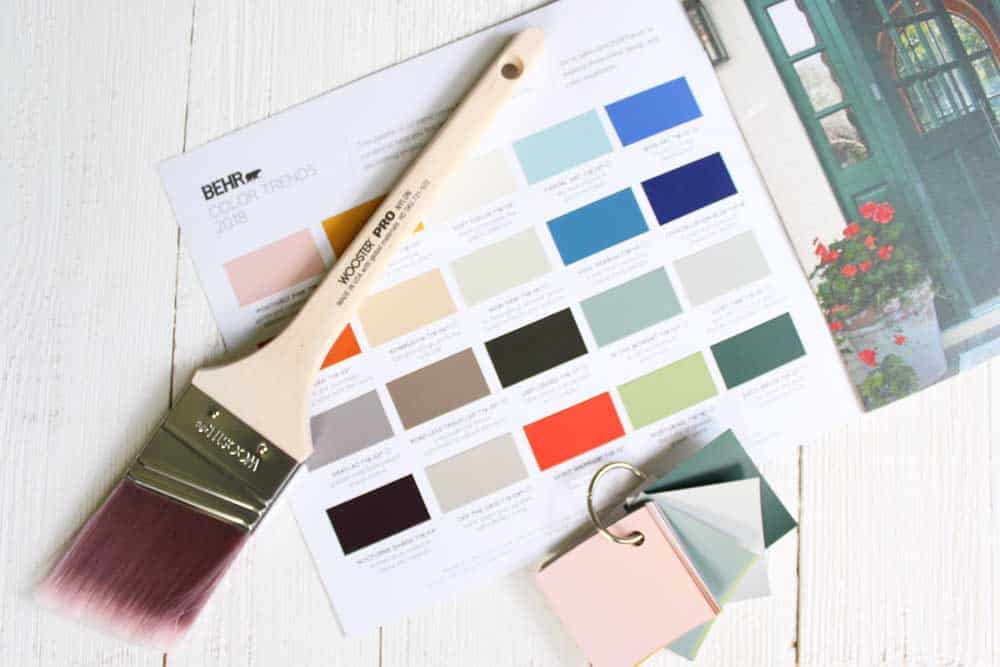 So what's in my box?
BEHR® Paint samples in three colors:
– In the Moment
– Soul Search
– Quiet Time
Paint chip cards for the BEHR 2018 Color Trends palette (to no one's surprise, I'm obsessed with the pink!)
The Home Depot® gift card
Wooster® brushes (so good)
Liberty® Hardware samples – there's a couple of different pulls, a switch cover, a caster
Fabric swatches
Glass bottles filled with coffee beans, sand, and some beautiful shells
Rope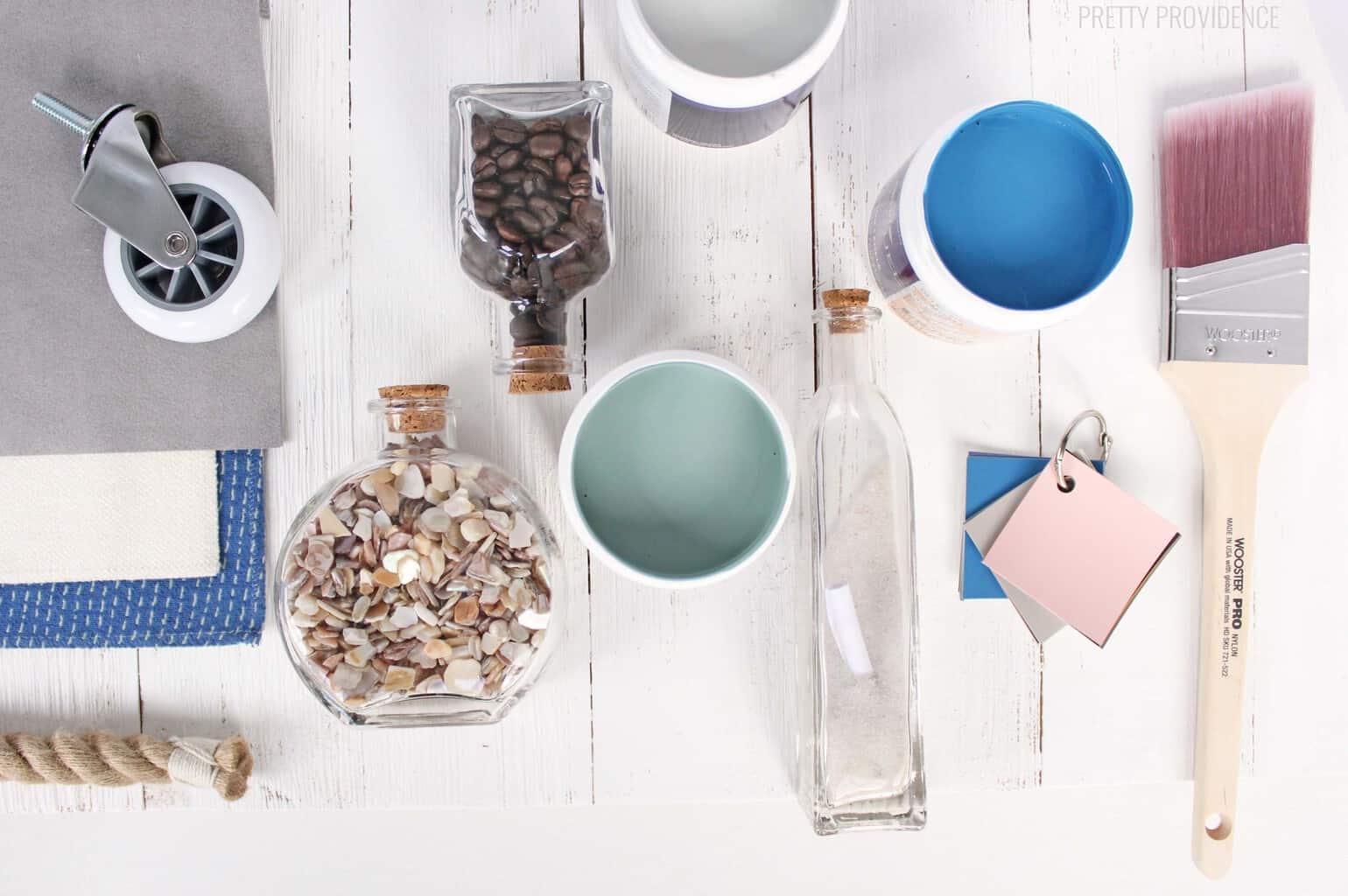 As you may have gathered, my mindful living theme is COASTAL LIVING. I live near the gulf coast (Houston!) but I don't usually decorate with super coastal vibes. That being said, I LOVE to mix styles – and this color palette is gorgeous so this will be a really fun challenge and I'm excited to see how my project will turn out. I'll be posting my finished project here on October 18th.
Now to decide what to make! I will probably be sharing some updates here and there on Instagram stories so make sure you are following us over there. Have you been thinking?
Okay – now for the #BEHRBox Challenge giveaway!
Prize: $100 to The Home Depot
To enter: Leave a comment using #BEHRBox answering one or both of these questions:
If you're in the middle of a home DIY project, what is it? If you aren't currently working on a home project – what's one you've been dreaming about!?
I will choose a winner at random on October 17th at midnight. Giveaway is open to U.S. and Canada only. If winner does not reply within 24 hours a new winner will be chosen.