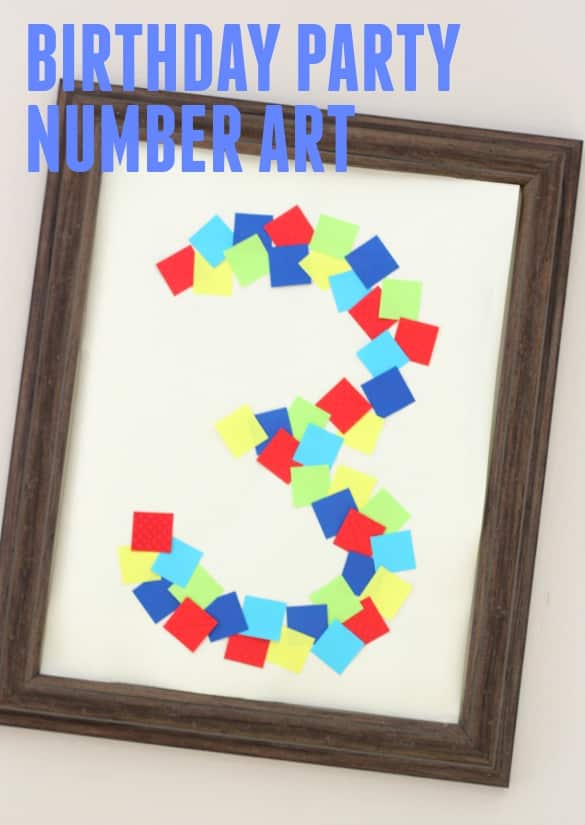 OUR LATEST VIDEOS
Hey there! This is Louisa from Ice Cream Off Paper Plates sharing a creative idea for birthday party number decor. The concept is simple and can work with any party theme. And did I mention that it can make a BIG impact with only a tiny budget?
The idea is to combine the birthday age with the party theme to make framed art. I wasn't kidding when I said it was simple. So simple, but the possibilities are limitless.
To make it happen for the next birthday party you're planning, you'll need one or more frames. You can purchase inexpensive frames at Target, HomeGoods, craft stores…just about anywhere! If you have frames around your house that you can "borrow" from your home decor for party decor, that's even better. (Don't buy supplies if you don't have to, right?)
Now for the fun part. On paper sized to fit your picture frame, create art shaped in the birthday age number. You can get as creative as you'd like with this or keep it super simple. For example, I made a number three with little paper squares in colors that matched the party theme. I literally just glued the squares in the shape of a three onto a sheet of paper. SO easy.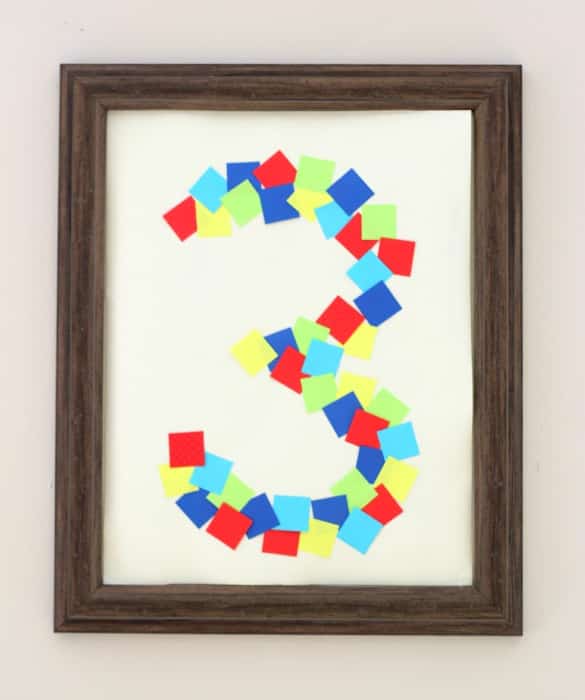 Here are a few more ideas for a few different themes to get your creative wheels turning:
For a bug or Hungry Caterpillar themed party, use plastic insects or worms.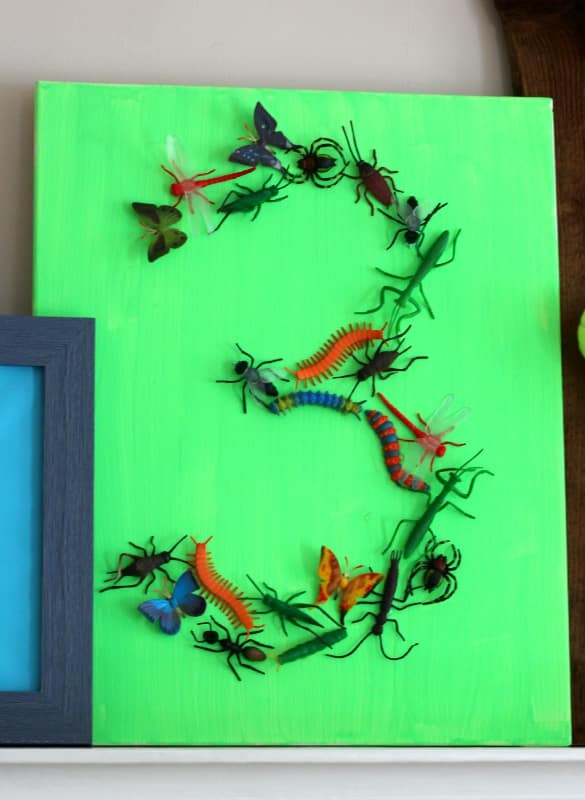 Planning a garden tea party or Frozen party for your little girl turning 5? Make number five art with butterfly or snowflake stickers.
If your soon-to-be four-year-old has a sweet tooth and you're throwing a candy-themed birthday party, glue lollipops, gummy bears, and candy-coated chocolates in the shape of a four to make your framed art.
Using animal paw print stamps, create number art for a puppy or camping-themed party.
Make a number three with little toy cars glued to a stretched canvas for your growing boy's car-themed third birthday.
Draw number ones into sprinkles, confetti or glitter for a first birthday party.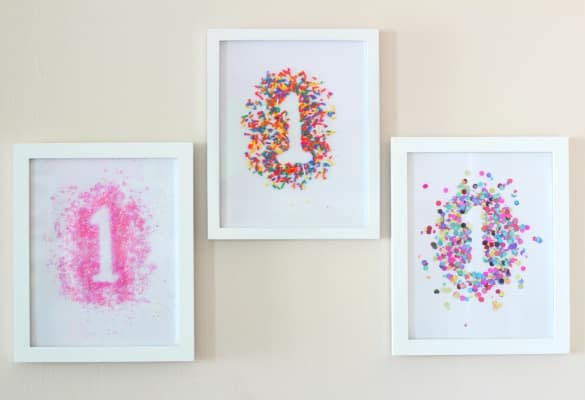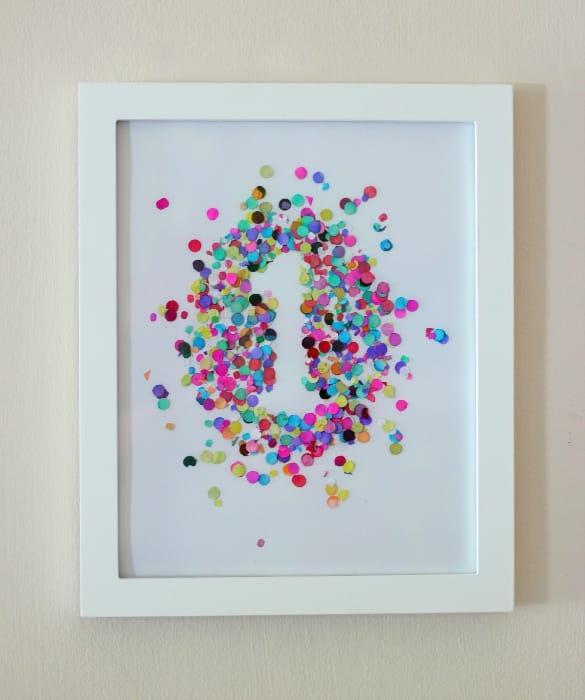 This idea is not limited to children's parties either. You could make the number 30 with wine corks for your girlfriend's thirtieth birthday wine and cheese party. (Now that sounds like a par-tay!)
I could go on and on with these ideas. The possibilities really are ENDLESS.
So how excited are you to plan a birthday party after discovering this mind-blowing idea? Go break out the confetti, party horns, and glue and craft your party number art!
xo,
Louisa