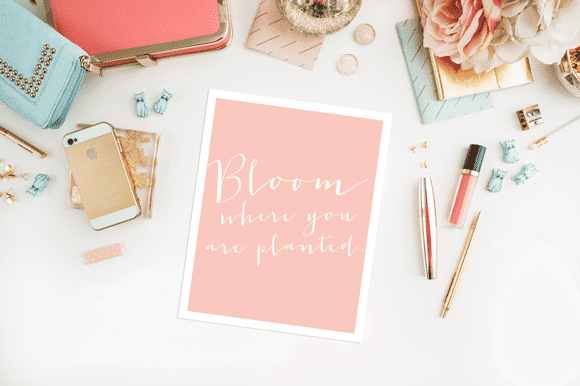 As my time in Utah rapidly reaches it's end, I become more and more terrified of starting over. I've lived in Utah since 2003- as an 18 yr old freshman from Connecticut. At first, I felt out of my element at BYU. I was used to being "different" because of my religion and standards. Here in Utah, what defined me before wasn't what defined me then…I felt a little lost actually. Everyone was incredibly smart, musically talented, well groomed, athletic and the list goes on. I eventually grew to find myself as any young adult would.
After 10+ years of finding myself here in Utah, establishing a family, establishing wonderful relationships and establishing myself as a "blogger and designer," I am terrified. I will go somewhere where no one knows me. No one knows who I am or what I do. We won't have any friends in the neighborhood or babysitters who we know and trust. Everything about moving our family of five is overwhelming and daunting. I remember reading this phrase somewhere on Instagram. "Bloom where you are planted." And I will continue to remind myself that I am capable of "blooming" and being a good neighbor and friend to the people of Seattle. I know everything will be alright and that I need to take these new adventures with a new understanding. Our new adventure will be just that, an adventure where I am in control of my experiences. And I choose to bloom- how about you?
Feel free to download this free print (8×10)!