Hi, It's Annette from Tips From a Typical Mom again, here with another fun free printable. Halloween is coming up and I have a fun Halloween "Out of Candy" sign that just might save your sanity this Halloween Night.
Halloween is a fun time in our neighborhood. We live in a condo, so we are close to the neighbors and there are a ton of units all together. This makes our place a really popular place to trick or treat on Halloween so we run out of candy pretty early in the evening. I'm not one to spend a fortune on Halloween Candy, so we need this cute little sign to let everyone know when we run out of candy. It say's "Boo! We are out of CANDY". Isn't it so cute?!
I just hang it on the door when we run out of candy and hope that the little ghosts and goblins can read and don't knock on the door every 2 seconds. We also turn off the lights inside the house and eat our traditional homemade donuts and hot chocolate while watching something spooky, like Hocus Pocus.
Do you want to download it? Well here you go. Click HERE.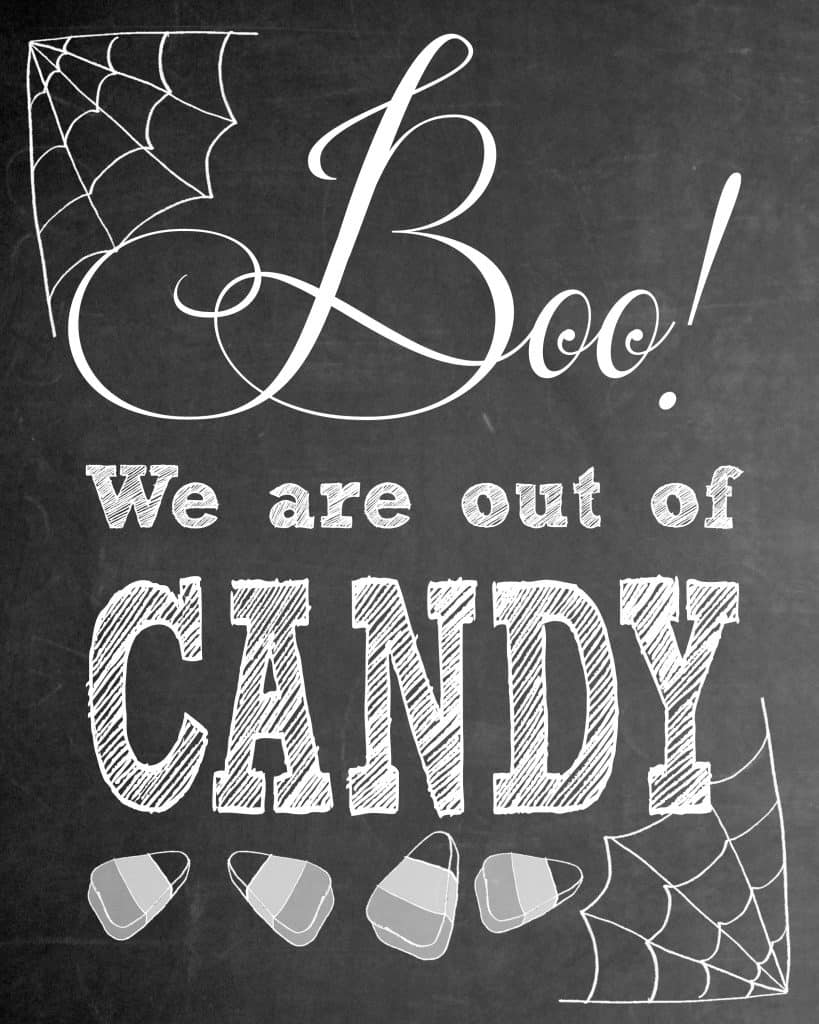 Then click on the download, print or open with tabs on the top of the page. I print mine as an 8×10 through Costco Photo Center or Wal Mart. There is no color in this print so it doesn't matter where you print it. You can also just print it through your printer.
Enjoy your Halloween everyone!
~Annette
Visit Annette's Blog for parenting ideas, free printables and recipes!
Join her on social media too:
Facebook
Twitter
Pinterest
Instagram