This is a sponsored post written by me on behalf of Payless. All opinions are 100% mine.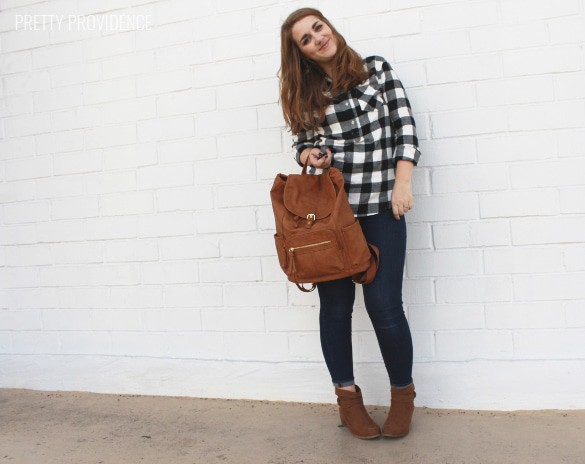 Let's talk about something you guys. Boots! Do you remember that episode of Friends? "The One With Monica's Boots?" If not, let me remind you… Monica passes this pair of boots in a store window and can't stop thinking about them. They are ridiculously expensive, but she justifies the purchase. "They will go with everything!" "They're an investment!" and she gets them. *SPOILER ALERT* They end up being so painful to wear that she ends up throwing them in the garbage. Don't be like Monica. You can get super cute, comfortable, on trend boots that don't break the bank.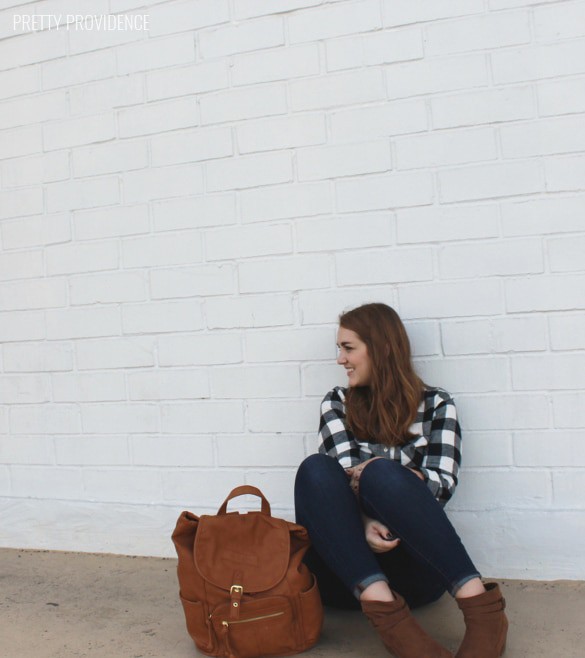 Have you been to Payless lately? I have fallen pretty hard for that place. I like to treat myself to new shoes or boots about once every season to stay on-trend. I always get lots of compliments & questions about where my shoes came from. Payless, usually.  (You can check out some of our other posts on the matter here.) These slouchy boots have to be my hands down favorite find though! They are soooo comfortable! I also love that I can get stylish bags that match my shoes for such a great deal. The boots and backpack I'm sporting here cost $40 altogether.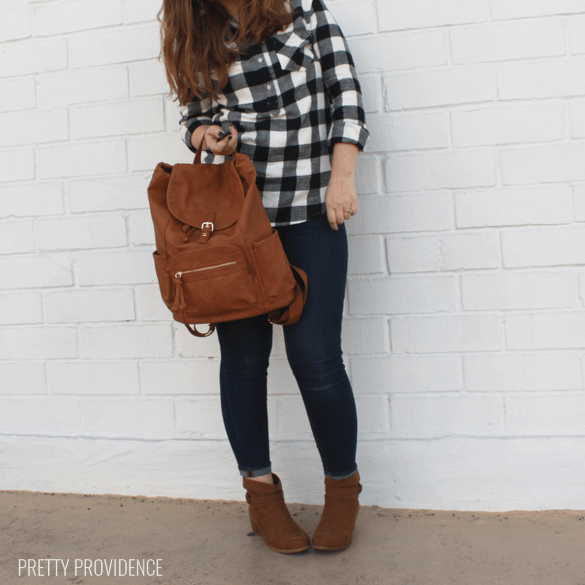 I had a hard time deciding on the ones I'm wearing but ultimately I needed a new pair of cognac boots and also the slouch was irresistibly cozy. I may have to go back for the black ones…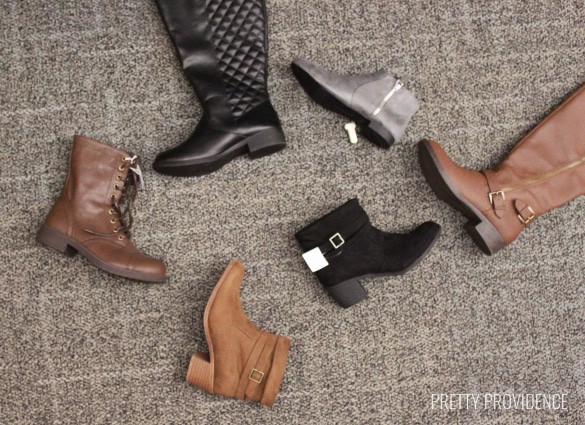 I'm obsessed with buffalo plaid too. I know, I'm not alone. It's so cute and it screams fall/winter to me, so maybe I like it so much because it feels festive. Anyway, I am creating a small collection of buffalo plaid (or is it buffalo check?) items that now include: placemats, a throw pillow, a scarf, and this top. What should I add next?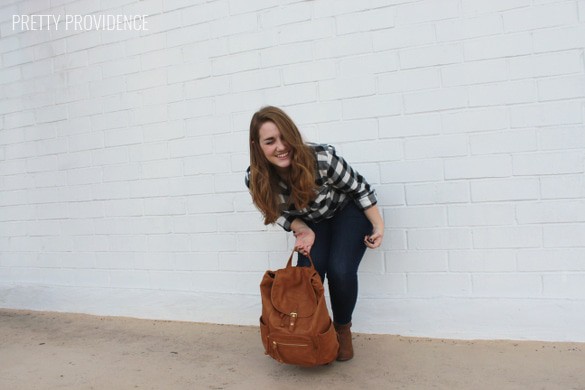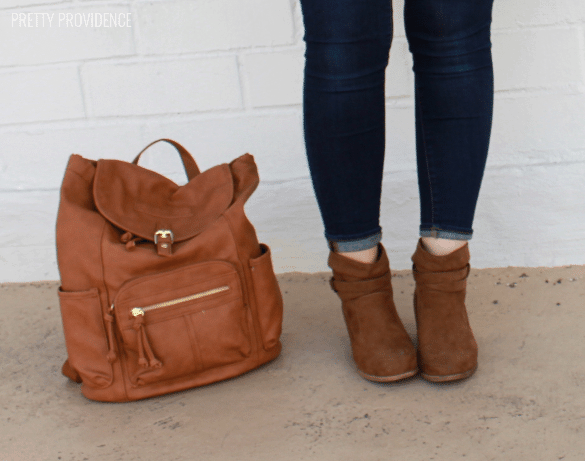 Anyway… I hope you'll give Payless a try if you haven't been in there lately. You know I just want what's best for you!