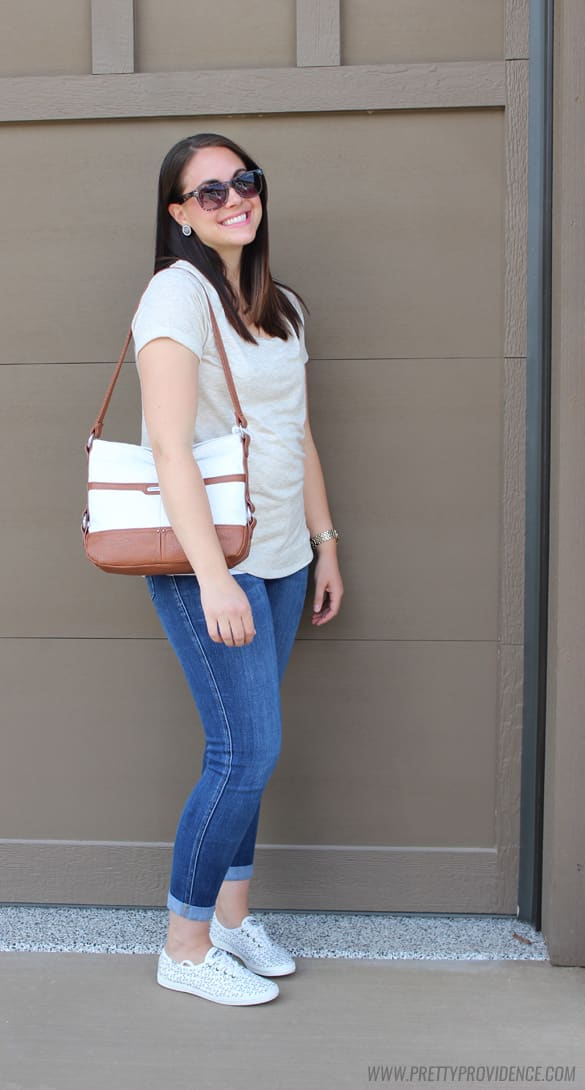 Hey everybody! I am so excited to be back today with another post for the Burlington Style Squad™! I decided to go with a "back to school style" theme for this post, because of the cool Donors Choose campaign that Burlington is currently doing where you can donate $1 or more until August 16th to help raise money for schools in need! I had so much fun with it, so I hope you like it, too!  When I think back to my days on campus it was all about being stylish and comfortable, which is basically the same thing I go for now as a mom, haha! There is nothing better than finding a piece that is on trend, affordable, and functional.. and I have a bunch of them to show you today!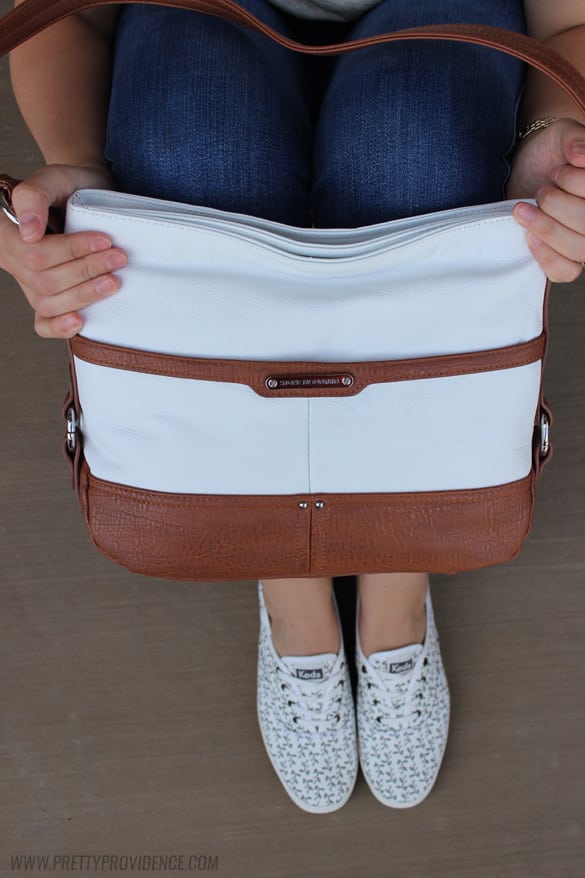 How awesome is this bag?! When you are used to hauling around a backpack or a diaper bag all day, it is totally necessary to have a small hobo bag that you can quickly throw your wallet, phone, keys and lip gloss into when you're going out at night, and this one fits the bill perfectly! I love that it matches practically anything, too.
You guys are gonna die when you find out how much these earrings cost! SUCH a good deal! Not only that, but I've worn them basically every day since and not a day has passed that I don't get at least one compliment/inquiry about them. I call that a win.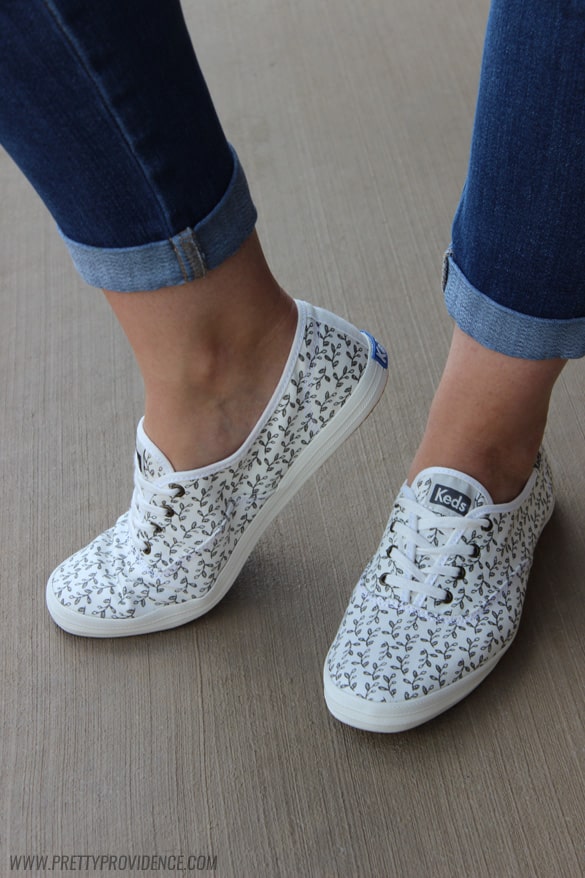 Can we talk about how amazing these leafy dreamboats are? I mean, come on! I can already tell you these babies are going to be on repeat for me in the coming months!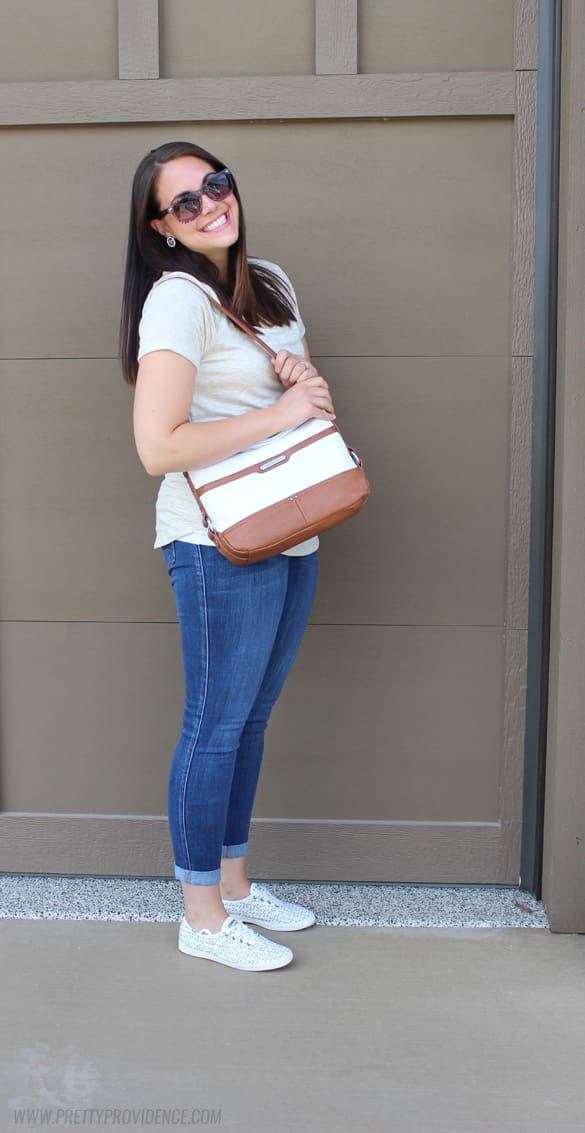 We also have to quickly mention this raglan sleeve shirt! So cozy, and the simple sleeve detail takes it up a notch from a regular tee!
Check out my very first ever youtube video (ah) below to see prices as well as all my other awesome back to school Burlington finds (yes, there are more)!
Now just for fun here are a few more detail shots for you!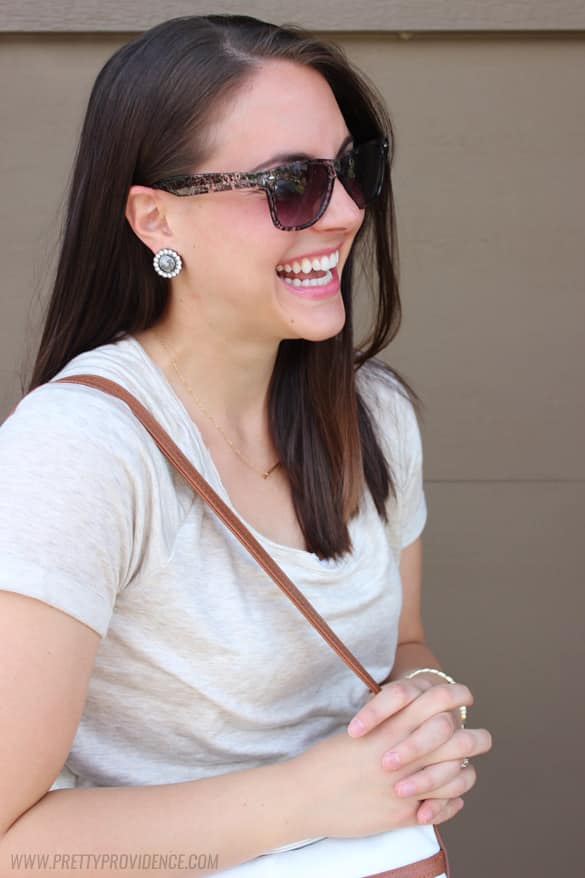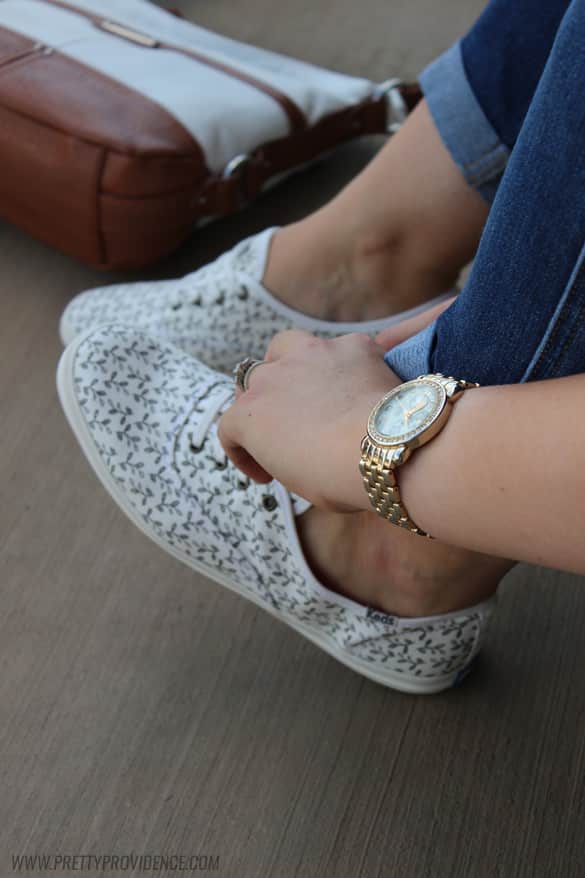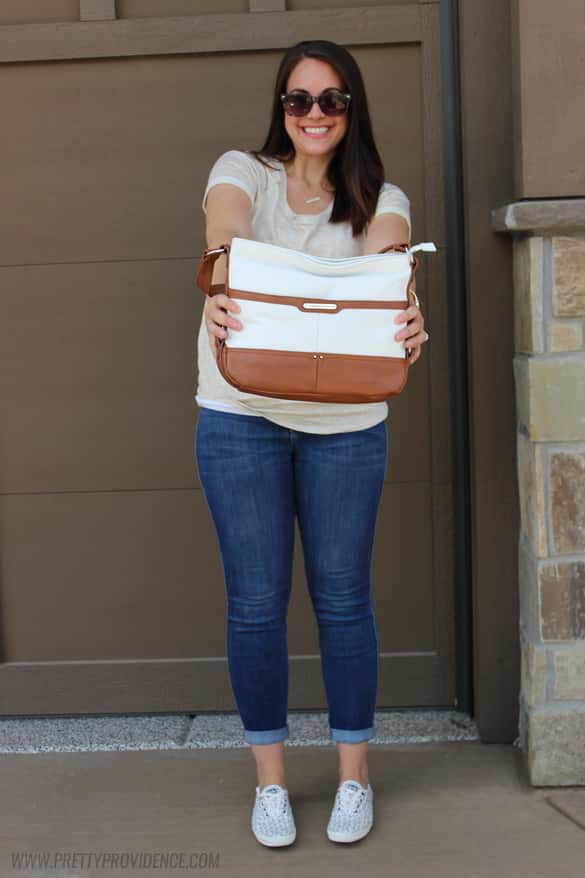 Oh, and if you are like me and don't have a Burlington near you, don't worry, they have an awesome online selection!
Happy back to school shopping, friends!
xo,

P.S. For more budget style inspiration you can follow #BurlingtonStyleSquad – there are 9 other bloggers who have amazing style sharing their finds too! You can also follow Burlington on Instagram, Twitter or Facebook!
Burlington Stores sponsored this blog post. The opinions and text are all mine.