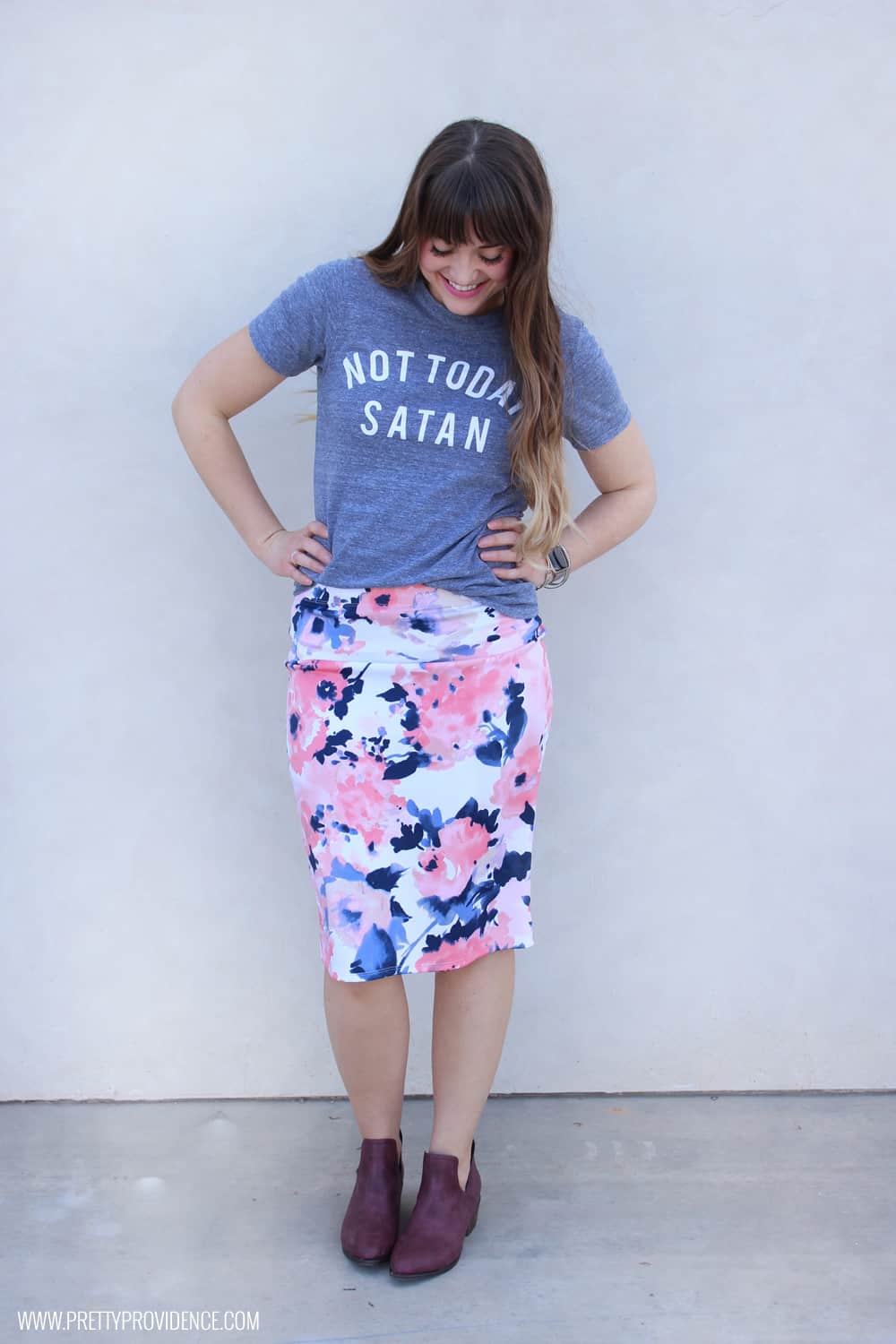 Helloooooo! Happy Friday friends! Can I get a what what?! Man, was this week long! We had parent teacher conferences this week and so my oldest didn't have school Monday or Tuesday and then had short days Weds-Fri… honestly what is the point of that?! Anyway because of that our schedules and nap times were way off and suffice it to say we are happy it's the weekend around these parts!
We haven't done a fashion post in awhile so I thought I would pop in and say, "hey! I actually did my makeup that one time!" and show you what my go-to wardrobe items are these days.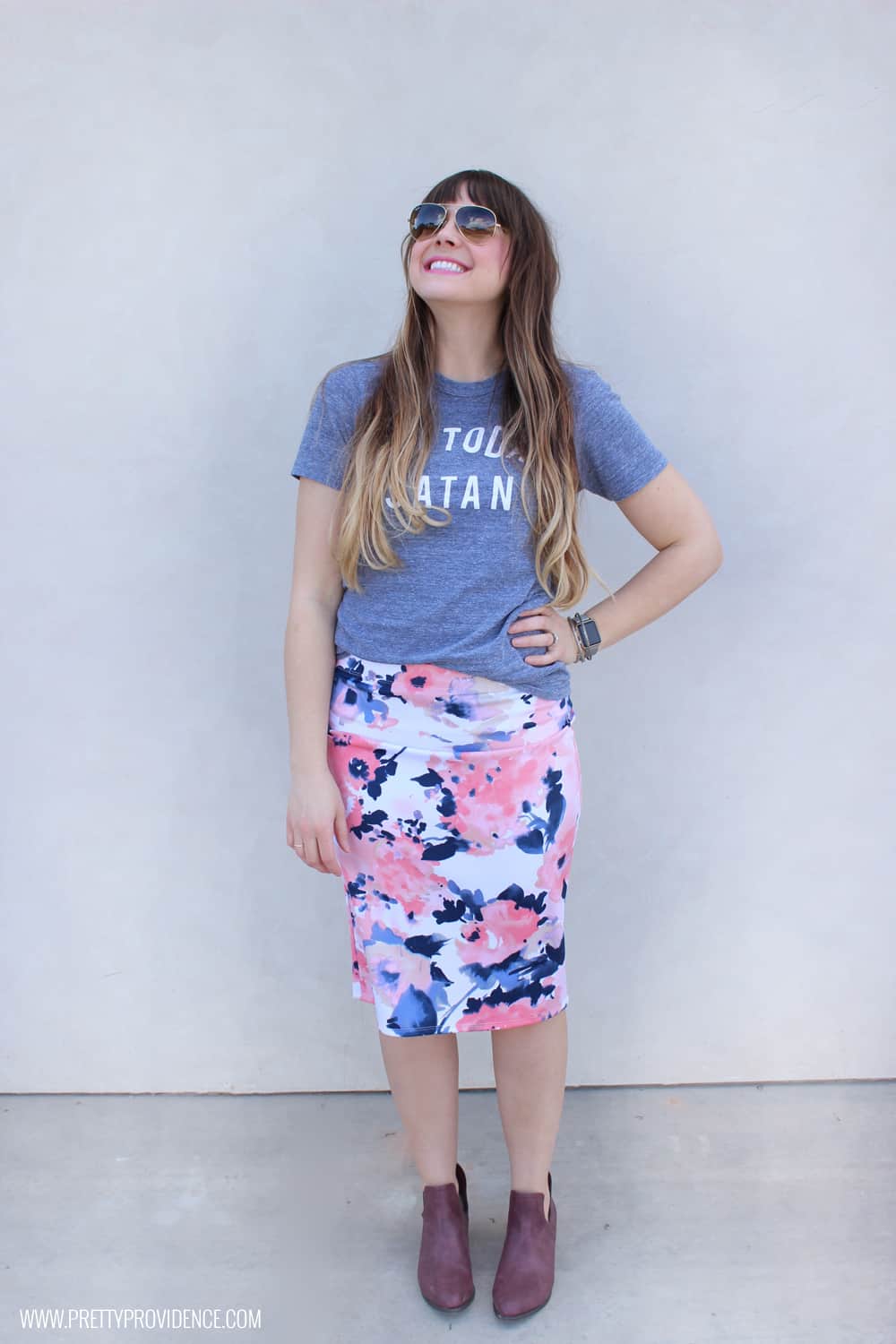 It is pretty perfect weather where I live right now (see how happy I am about it? haha), but I know that it is gonna heat up soon and so anything I buy for my summer wardrobe has to pass my "can I wear this through the inferno?" test. Stretchy (read: comfy) pencil skirts and cheeky graphic tees are basically my go to's! All winter I've been wearing my joggers with my graphic tees (anyone else obsessed with them?!) but I'm excited it's warm enough to pull out the skirts and dresses because they definitely make you look like you tried a little harder… when you actually didn't… if you know what I'm sayin!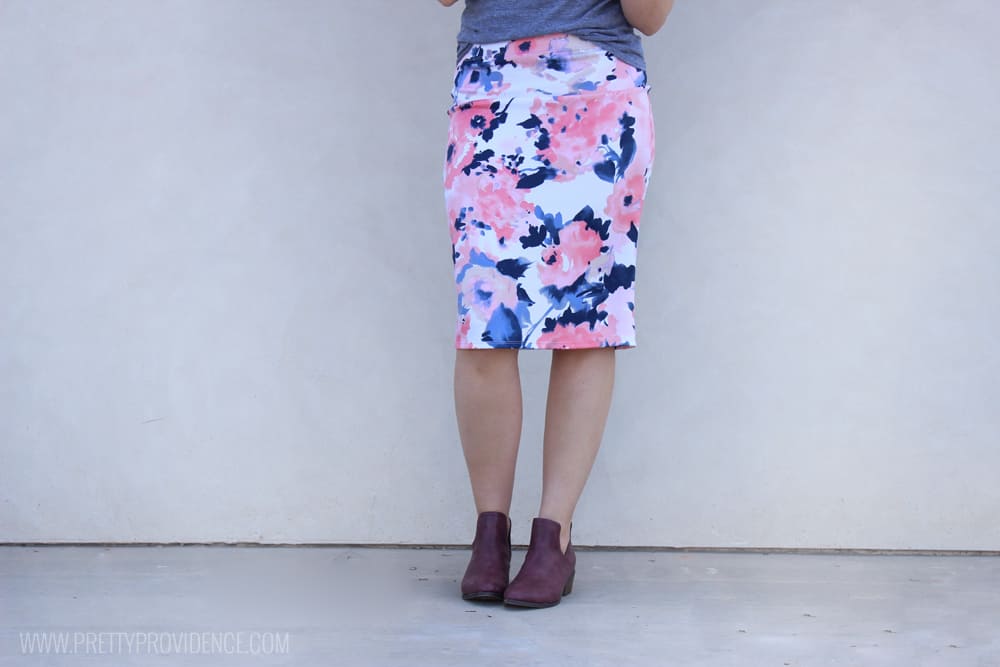 Also, can we talk about this gorgeous floral watercolor skirt? There are a bunch of different variations all on sale this weekend for $19.95 + free shipping with the code FLORALSTORY! That's a great price, so don't miss your chance to buy yours here!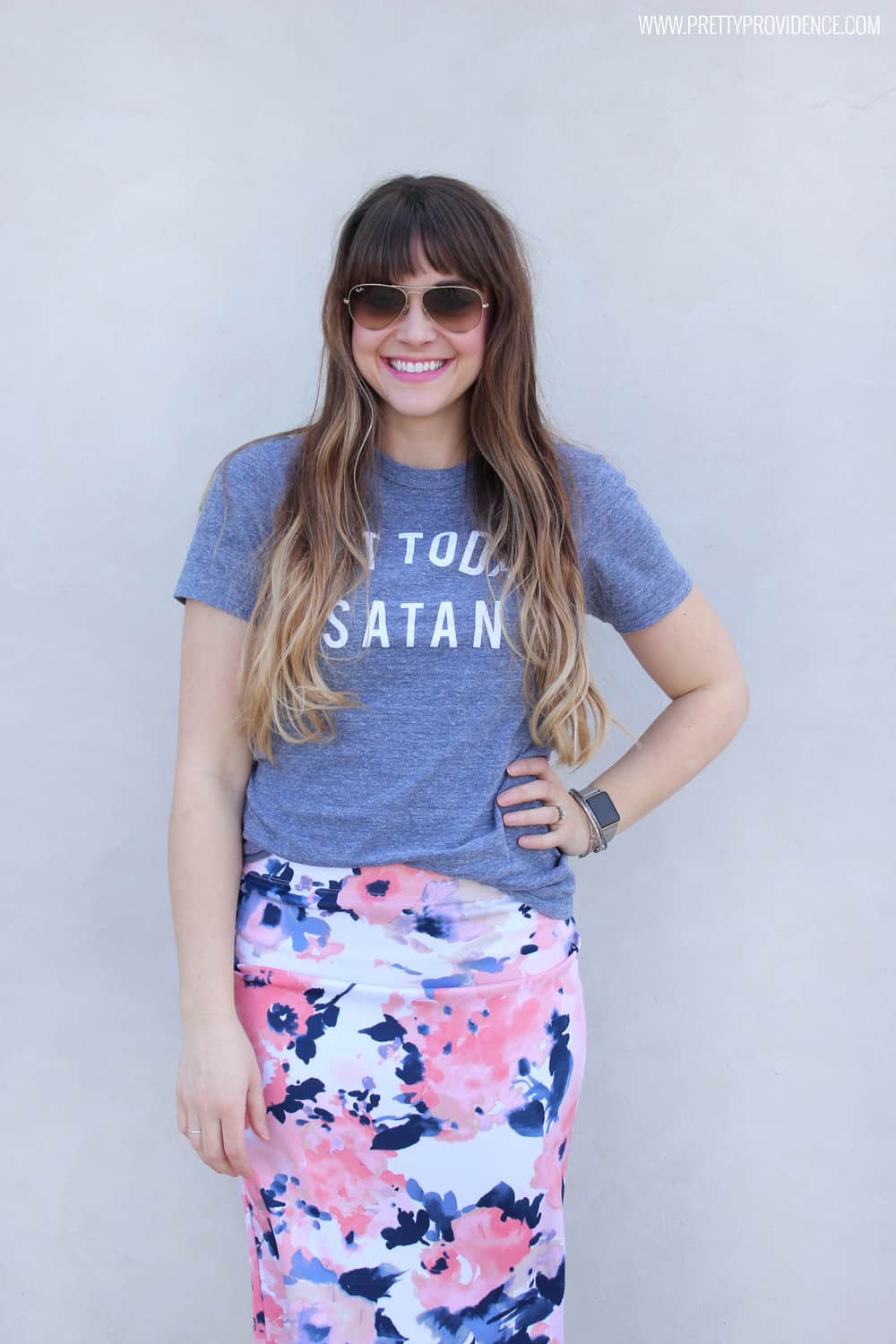 Here are my outfit details for anyone interested!
Shirt: The Light Blonde
Skirt: Cents of Style
Booties: Cents of Style
Plus one candid pic for the road! Haha.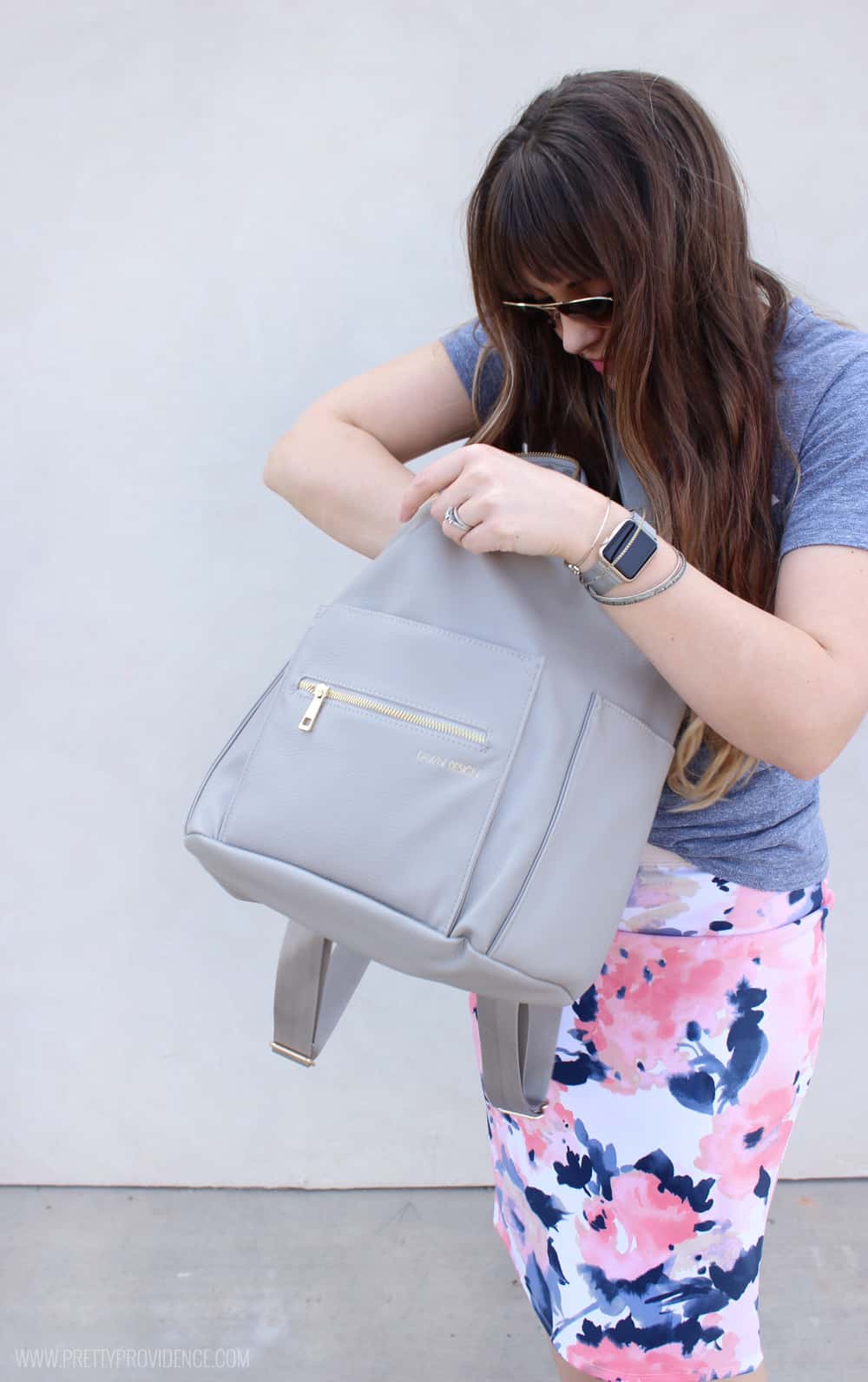 If you are in the market for a diaper bag I am in love with my Fawn Design bag! Not only is it gorgeous but it is all leather so durable and easy to wipe down! Tons of pockets too, and did I mention it can be worn as a backpack?! Just saying.
Happy Spring friends! I hope yours is comfortable, warm and fabulous!
xo,