Hello Pretty Providence readers! My name is Bethany, and I am a monthly contributor here at PP. My blog is Whistle and Ivy, where I share crafts, crochet and recipes. I am so happy to be a guest today and share this easy and fun Candy Jar DIY Terrarium. Some of you may remember that I shared these adorable crochet succulents a couple months ago, a perfect project for black-thumbed individuals like myself.  Well, in true fashion, I decided to give a real plant another go. I am hoping this time will be successful,  I am determined.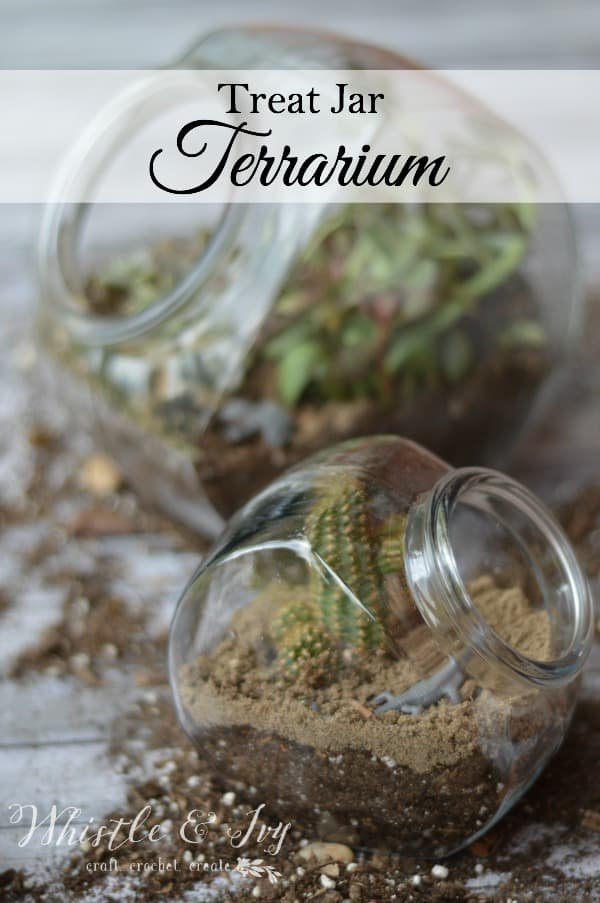 To make these cute DIY terrariums, you will need:
A Thrifted Candy Jar (or a couple)
Succulents

River Rocks

Potting Soil

Plastic Critters (Optional)

Spray Paint (Optional)

Here is a fun botany fact: cacti are succulents!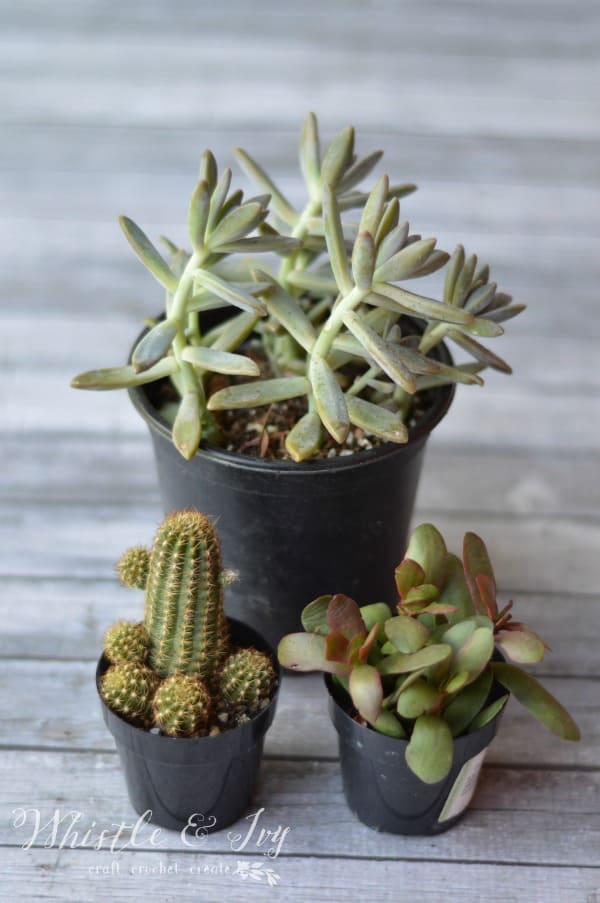 Start by putting a thin layer of rocks at the bottom of your candy jar. I found this bag of cute little river rocks at the dollar store.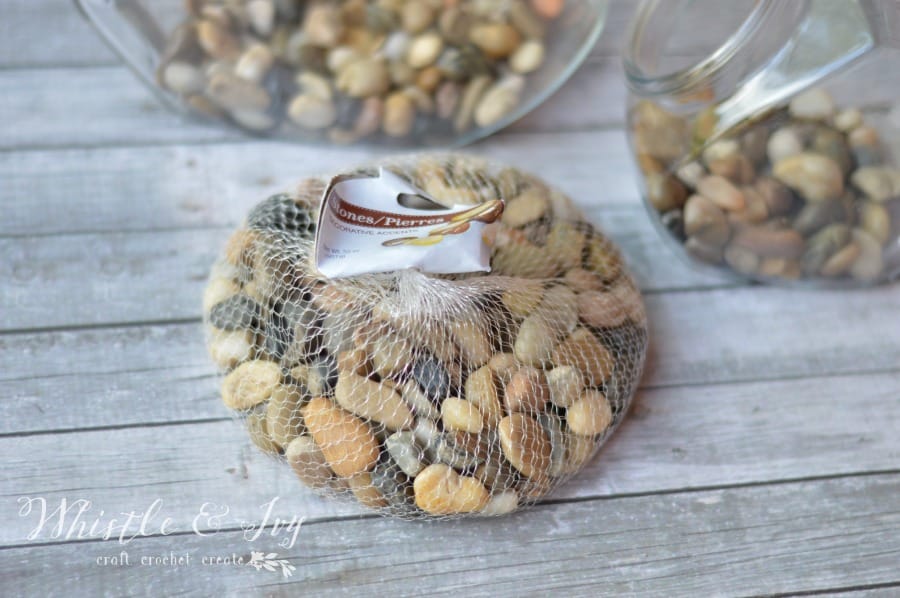 Next, add a thin layer of potting soil. You don't want to over do it, you need to leave room for the potting soil that your plants are already in. I had to take a bit of soil back out once I had put it in.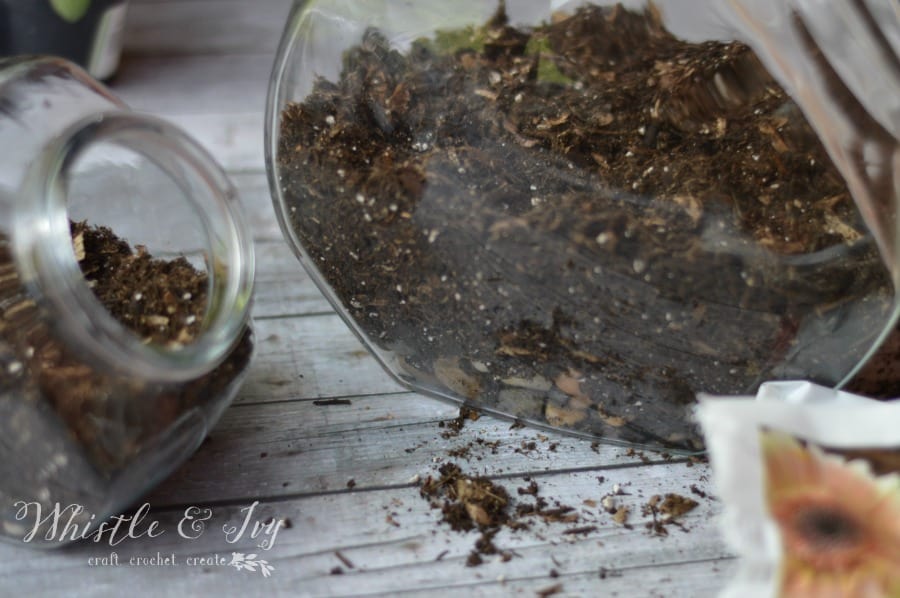 Next, using your fingers and working from back to front, dig a small hole in your dirt. Take your plant out if its plastic container, and gently place it in the small hole. Spread soil on top, and press it down.  Repeat for each plant.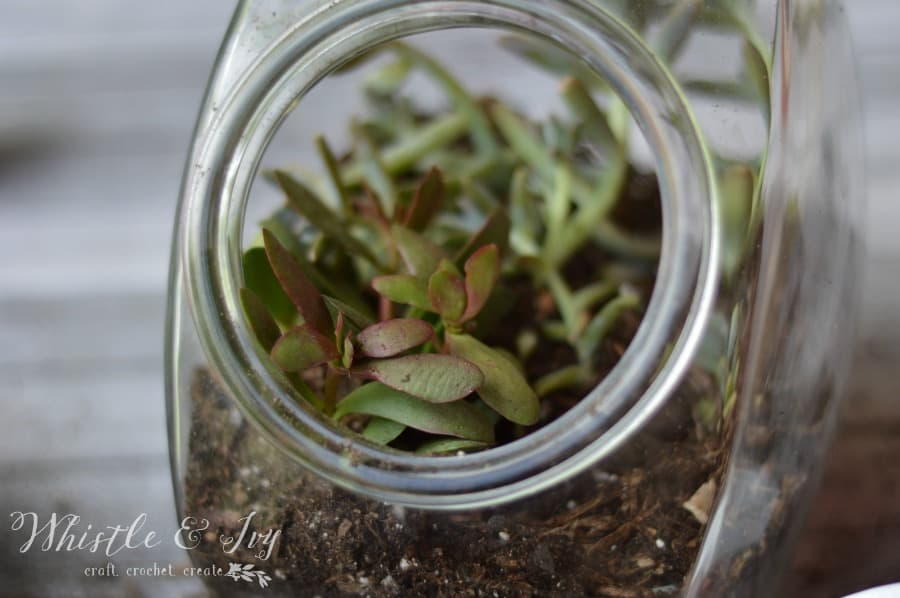 If you chose a cactus, make sure to gently hold it with a paper towel to avoid pricking your fingers.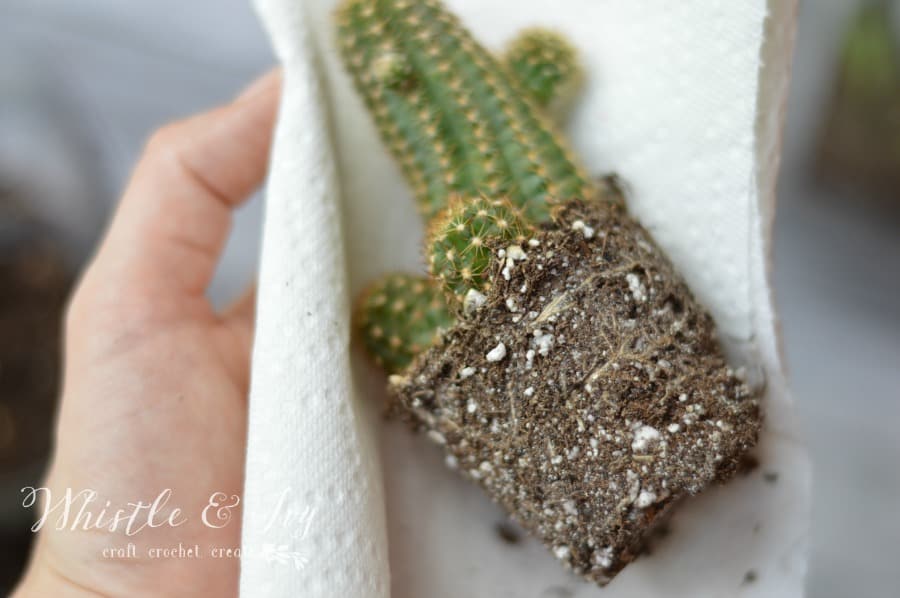 And since I like a bit of "wildlife," I went to the dollar store and picked up a few plastic lizards and frogs.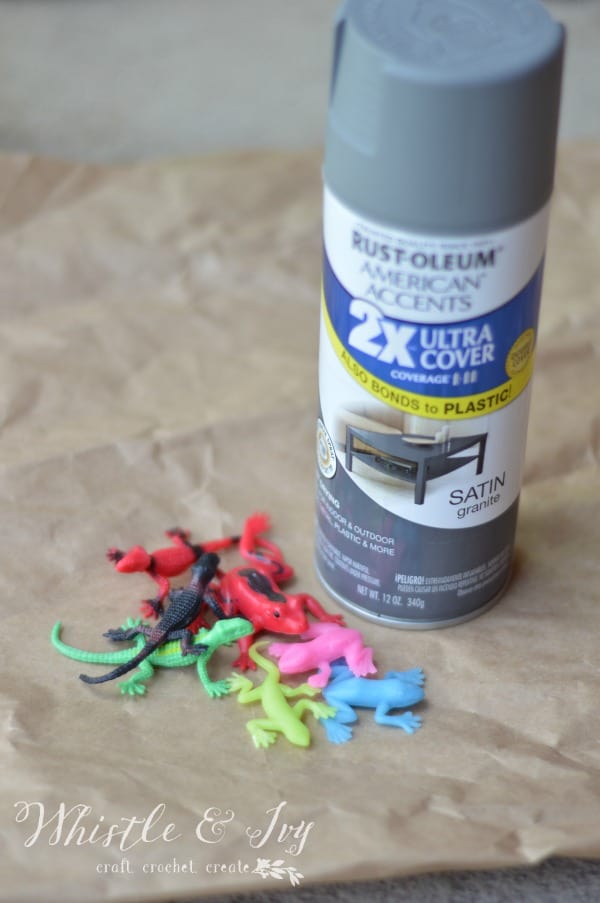 Grab some spray paint and cover the animals completely. Let them dry before placing them in your terrarium.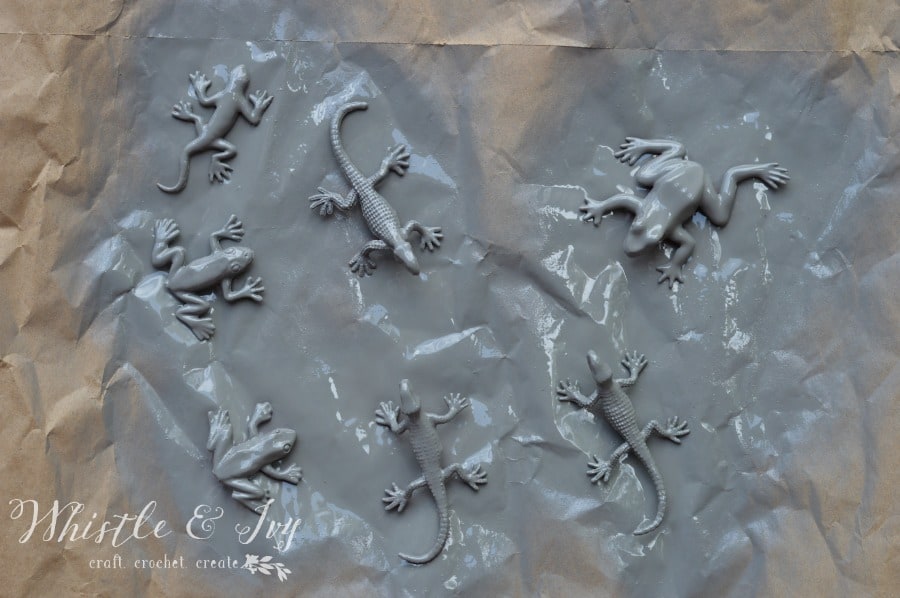 I added a bit of sand to the top of my cactus terrarium, this little lizard looks perfect sitting beside the cactus.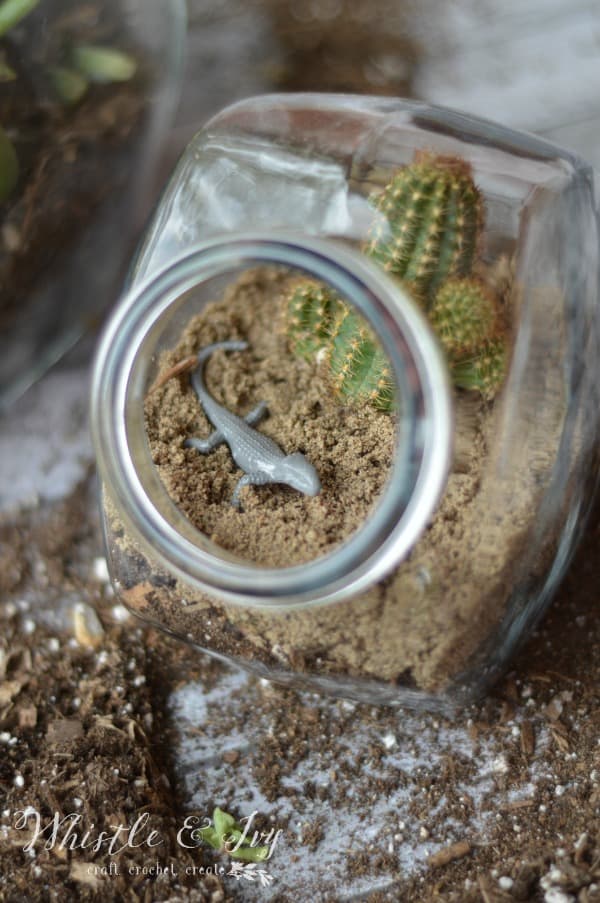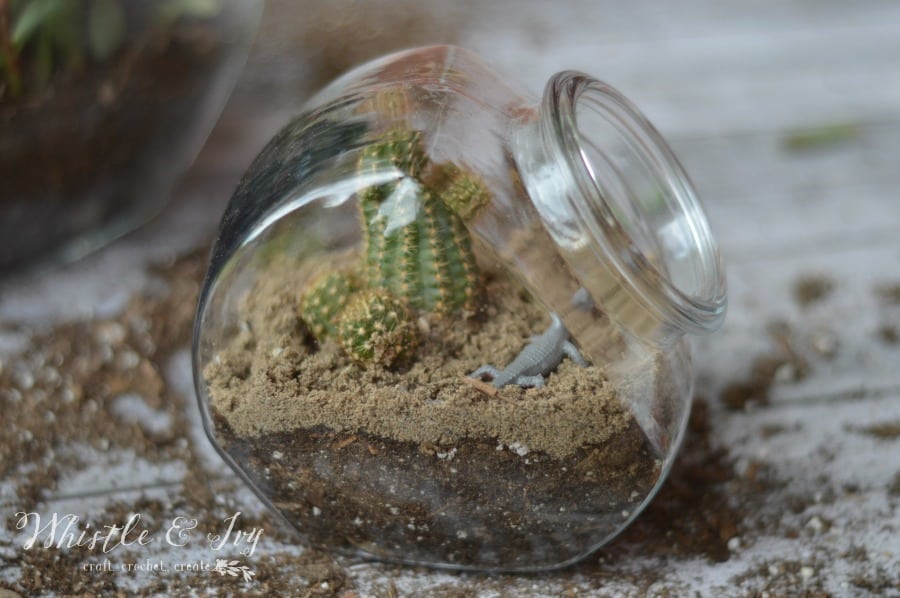 I place a few frogs in the other one. It makes it look more interesting and fun.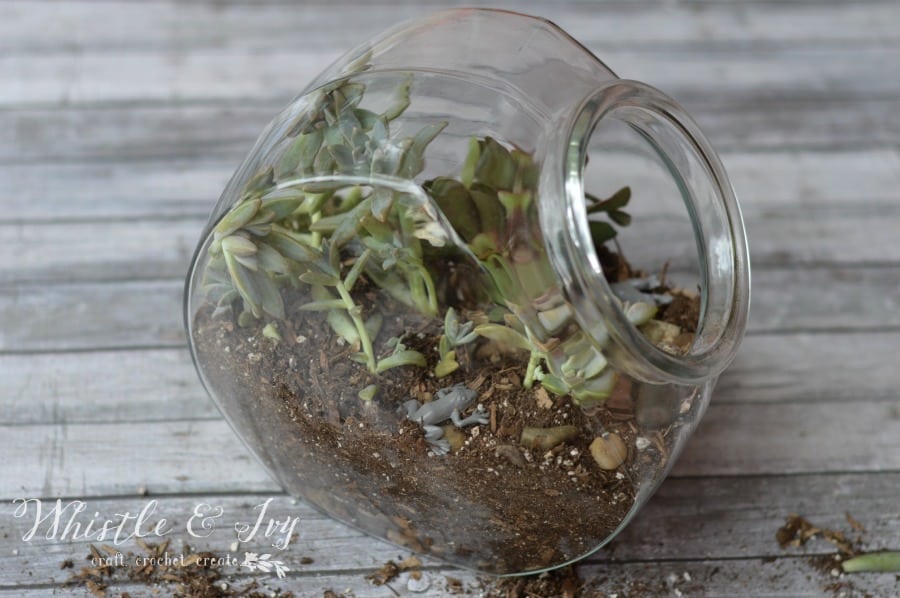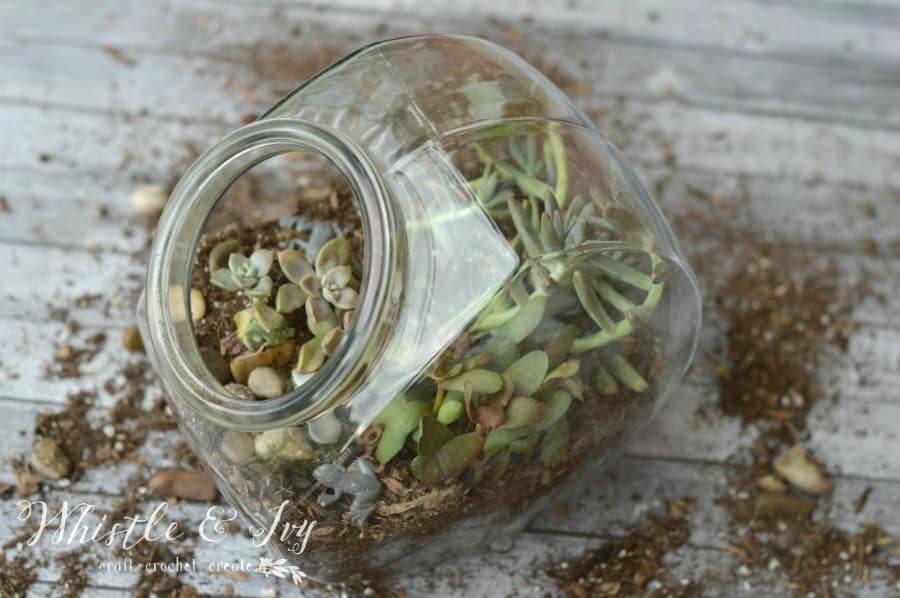 Make sure to place your terrariums in a bright, well-lit room, and read and follow the directions on the packaging for plant care.
Wish me luck you guys. I'm gonna need it.
Don't miss a post! Subscribe to Whistle and Ivy here.