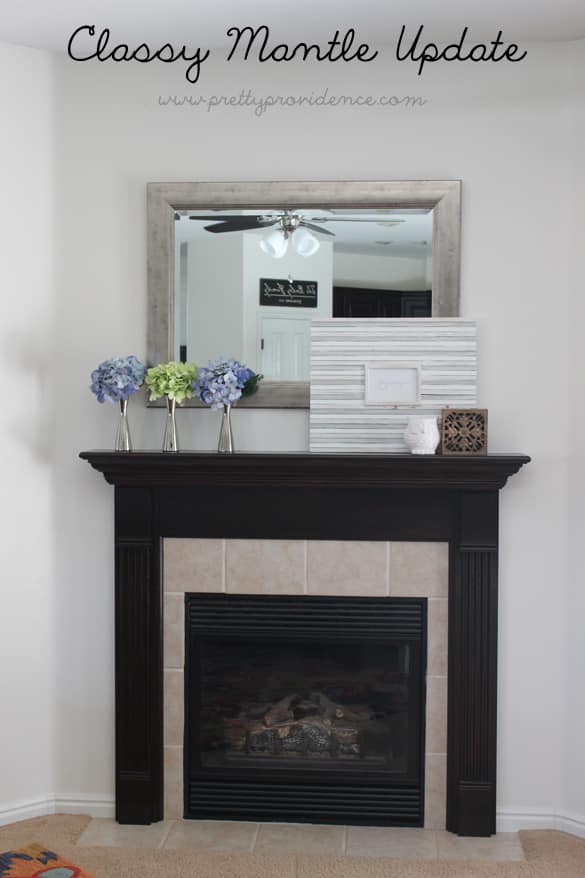 I have been in my house almost two years now and I have never really had mantle decor that I loved, I just kinda used whatever and sometimes it was just completely blank. Probably because that was when it was ugly yellow oak and I just really didn't want it to be a focal point. Staining everything totally brought new life to the mantle and I knew I wanted to spend a little time/effort/money and get some year round type pieces that I really loved.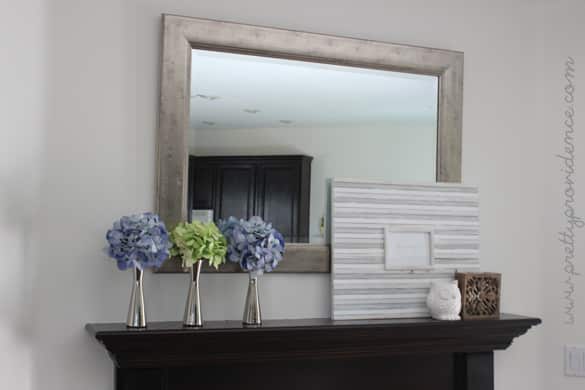 To put it mildly, I am a super clean freak and clutter literally gives me anxiety. So, it's really no shock that I would describe my decor style as classic, balanced, clean, symmetrical and even a little minimalistic. You know, less to clean, less to move etc. However, it is also really important to me that my home feel warm and cozy and so that is the balance I try to maintain while decorating. If you follow us on
insta
you will have seen that my interior designer sister Kelsey came into town a few weeks ago and I totally took advantage of her coming as the perfect opportunity to use the $50 TJMaxx giftcard I've been hoarding since Christmas! Haha.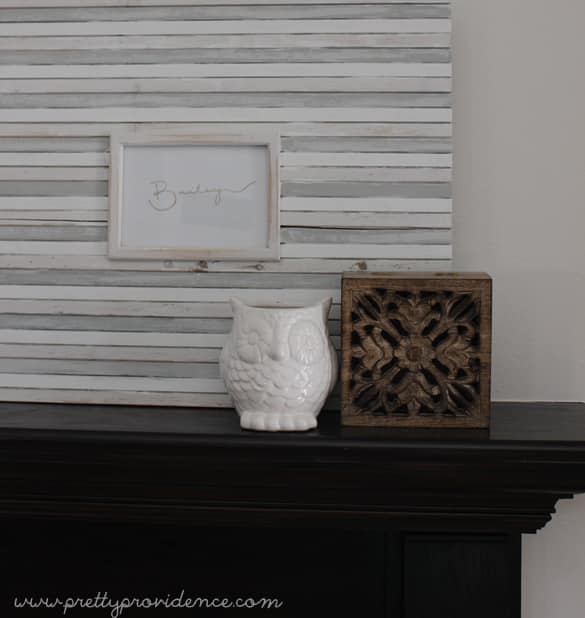 I love how we brought in different textures and you really can't go wrong with wooden and metal accents right now. I wanted to keep things pretty neutral in color so that I could decorate around things for the varying seasons and I love how it turned out. The wooden frame was actually blue and green stripes when we bought it and had the phrase "keep calm, sail on" in the little window. We took some white and grey craft paint to that baby, and then wrote "Bailey" in script on a piece of white card stock for a personalized touch.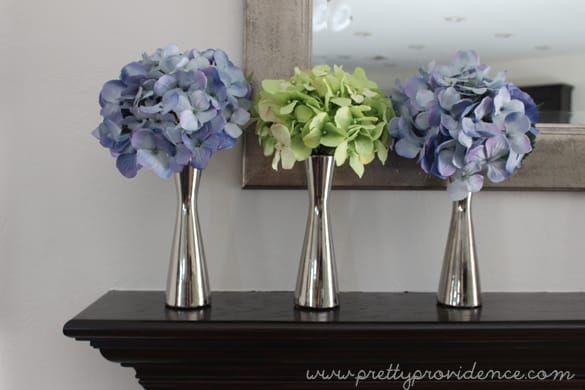 So are you ready for all the details? Here's the breakdown:
Mirror: TJ Maxx ($34.99 on clearance, score!)
Wooden Frame: TJ Maxx, painted ourselves ($12.99)
Wooden Box: TJ Maxx, ($9.99)
White Owl: Had on hand (I think I bought it at Michaels a long time ago but I'm not sure?)
Metal Vases: Walmart ($2.99 each, = $8.97)
Flowers: Walmart ($4.99 each, = 14.97) guys, if you want fake flowers to look real, you just have to get the more expensive ones. Lesson learned the hard way.
Our Latest Videos
So the grand total is $81.91 – my $50 gift card and we spent $31.91!! I am more than a little bit proud of myself, if you can't tell! Even if I didn't have the gift card I think that $81.91 for everything on the mantle is pretty impressive considering the size of the mirror!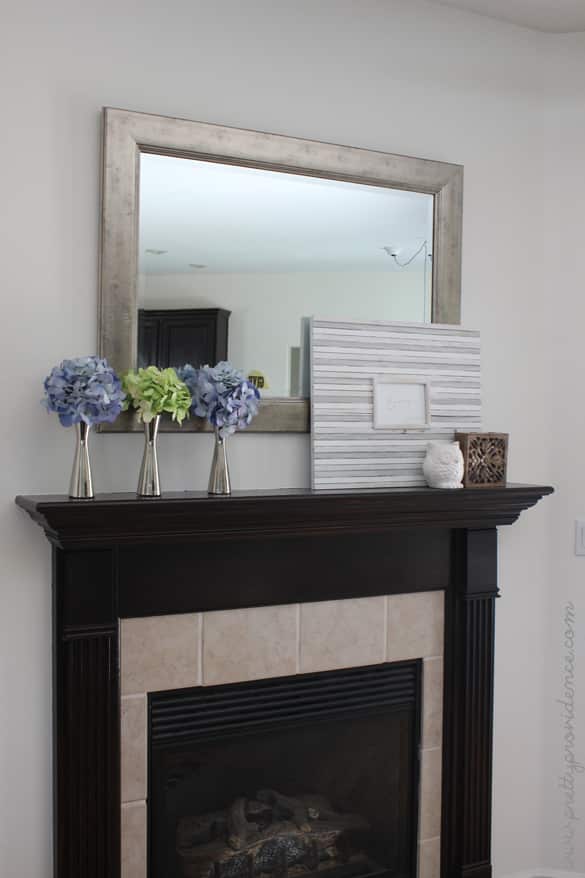 What do you think? What is your design style?
xo,

If you liked this post you will probably also like my dining area makeover on a teeny tiny budget and Sarah's DIY Ikea Hack Desk for under $60!