Hot chocolate is my jam. I like to consider myself somewhat of a connoisseur. There is just nothing better than curling up with a good book and a steaming hot mug of chocolaty goodness! Or warming yourself with a delicious cup of it while out in the cold tailgating for your favorite team! Either way, this creamy nutella hot chocolate is one of our absolute family favorites and people are always shocked to discover that it is a lighter variety! Trust me on this, it is just as creamy as if you had used milk or cream, with way less calories. You heard me.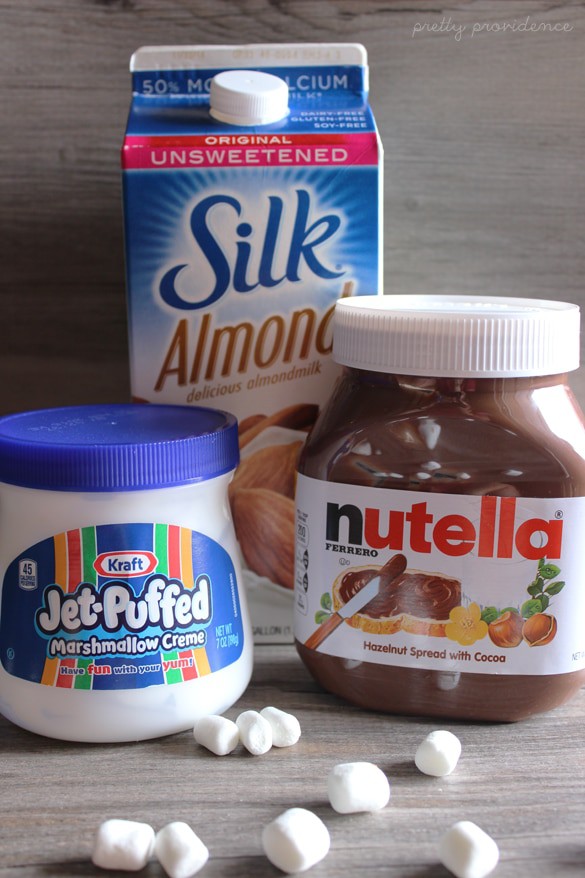 Since this recipe doesn't use milk it would be really easy to adapt it to become dairy free if you made your own Nutella! I included a quick and easy recipe for that if you are interested.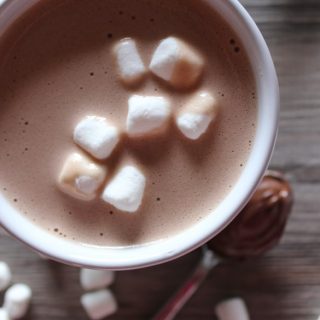 Creamy Nutella Hot Chocolate
Ingredients
CREAMY NUTELLA HOT CHOCOLATE
3

cups

Silk Almond Milk

1/3

cup

Nutella Hazelnut Spread

1/3

cup

Marshmallow Cream

Mini Marshmallows to Garnish

Optional
DAIRY FREE NUTELLA
1/3

cup

hazelnut butter

1

Tablespoon

cocoa powder

1

Tablespoon

maple syrup
Instructions
CREAMY NUTELLA HOT CHOCOLATE
Add almond milk to a small saucepan and heat until simmering, but do not boil.

Add in nutella and marshmallow cream and stir until combined.

Pour into mugs and garnish with mini marshmallows, if desired.
DAIRY FREE NUTELLA
Mix all ingredients together in a small bowl until combined.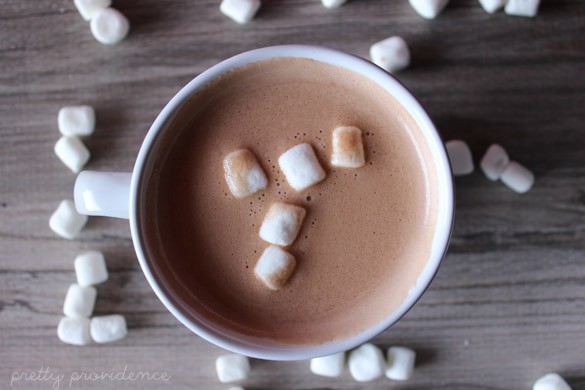 You guys won't believe how well the silk almond milk works in this recipe, and it's only 30 calories for a whole cup! That is what I'm talking about! Silk has a really cool sideline meat campaign going on right now, focused on helping normal people incorporate and enjoy more plant based foods into their diets! This is something my family and I have been working on and we have really enjoyed all the recipes we've tried from their website so far.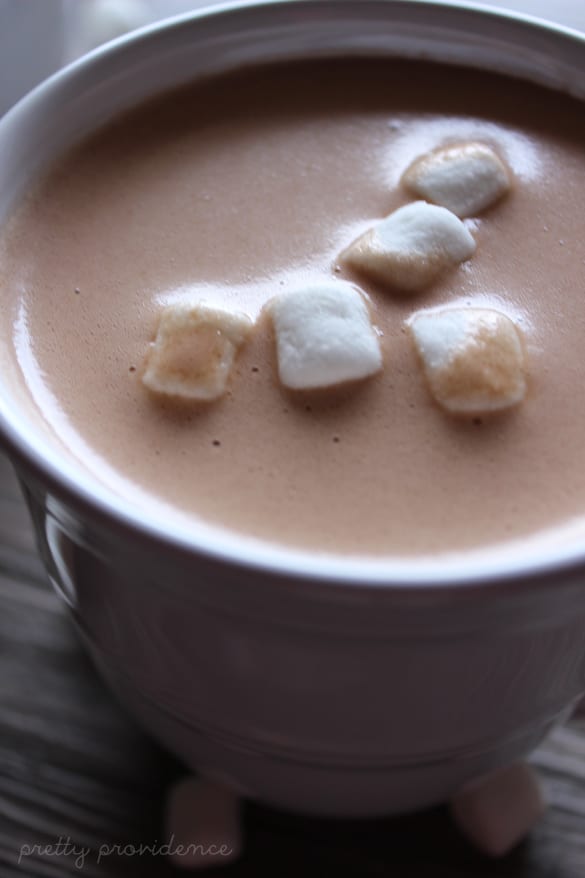 Mmm… can you see the frothy goodness in the photos? If you have a cocomotion (we got one as a wedding gift 8 years ago and we love it) you can make this recipe in there instead of the stove, if you prefer.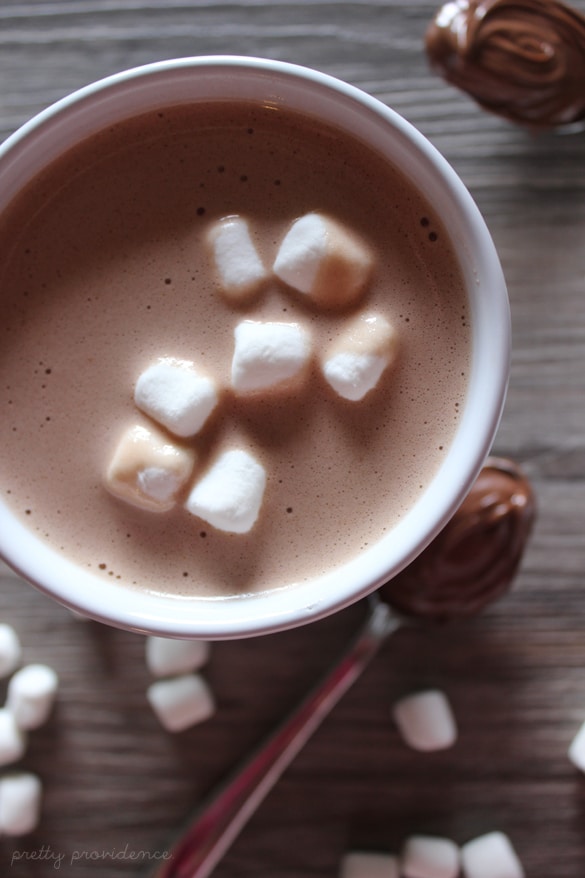 Excuse me while I go curl up with my book! ;)

This conversation is sponsored by Silk. The opinions and text are all mine.