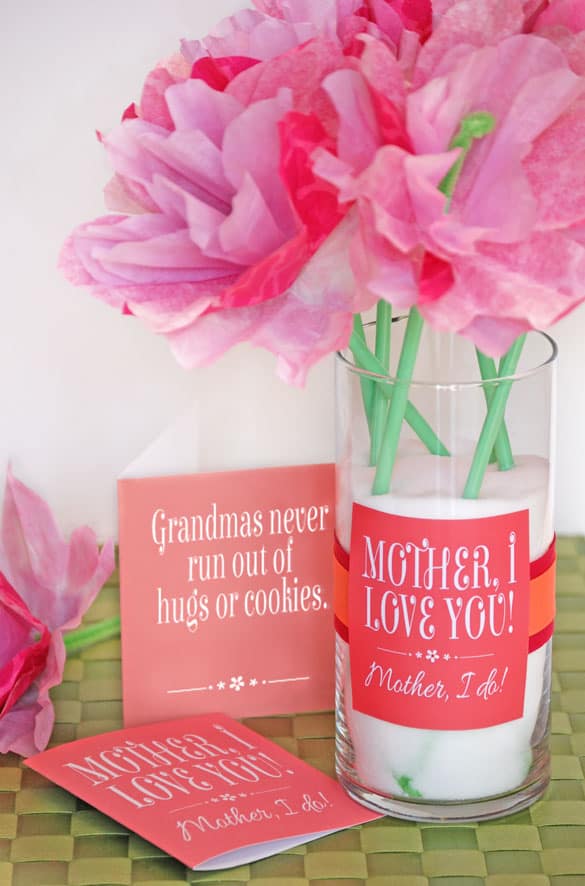 Hi, everyone. It's Heidi from One Creative Mommy. I'm happy to be here today to share a fun Mother's Day gift idea and printable. Earlier this week, I shared a tutorial for these gorgeous coffee filter flowers on my site, and today I'm sharing some great printables to go with them. These fun mini cards are perfect for Mom and Grandma and the labels go great on a vase of fresh flowers or homemade paper flowers.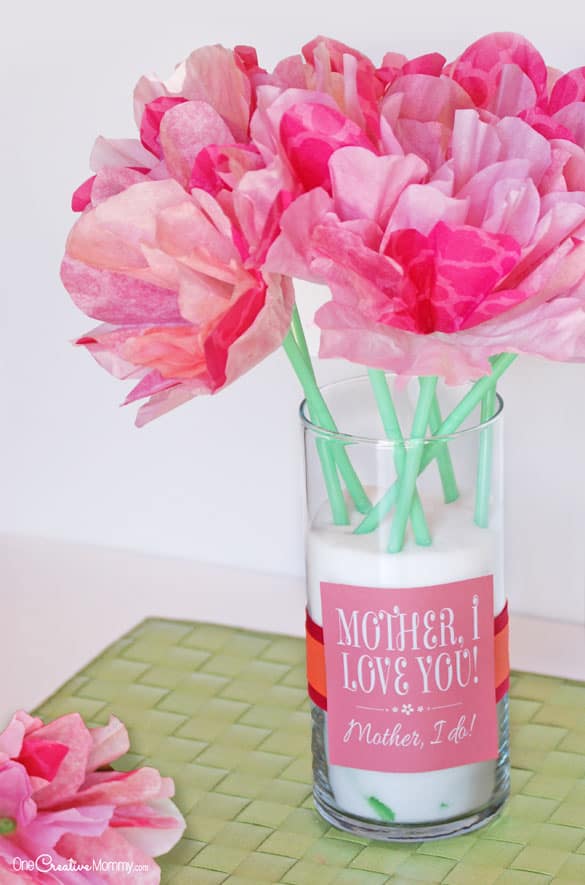 RELATED: 40+ Crafts to Make with Your Kids, Riesens Gift Idea
Every Mother's Day I look forward to hearing the children at church sing a song called, "Mother, I Love You."
Mother, I love you; Mother, I do.

Father in Heaven has sent me to you.

When I am near you, I love to hear you

Singing so softly that you love me too.

Mother, I love you; I love you, I do.
In honor of the song, I created this "Mother, I love you" printable. You can print it as a card or as a tag to adorn a vase of flowers. If your kids like to do things for Grandma on Mother's Day, I created a printable for her, too. "Grandmas never run out of hugs or cookies." (That's absolutely the truth with my mom! I'm grateful for lots of hugs and cookies over the years for me and for my children.)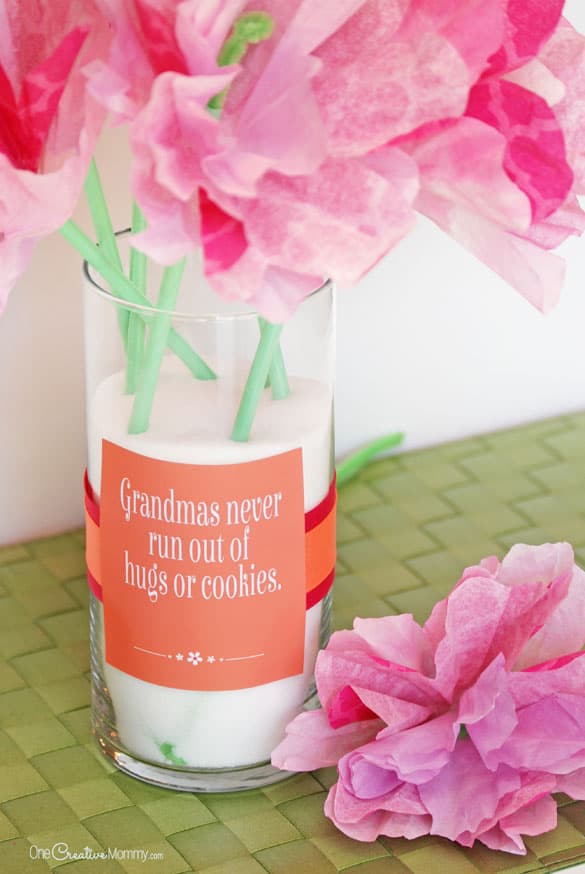 If you choose to create a vase of paper flowers, simply print the tag and cut it to size. Wrap the vase (mine is from The Dollar Store) with some pretty ribbon, and glue the tag on top. I used glue dots, and they stick to the glass nicely.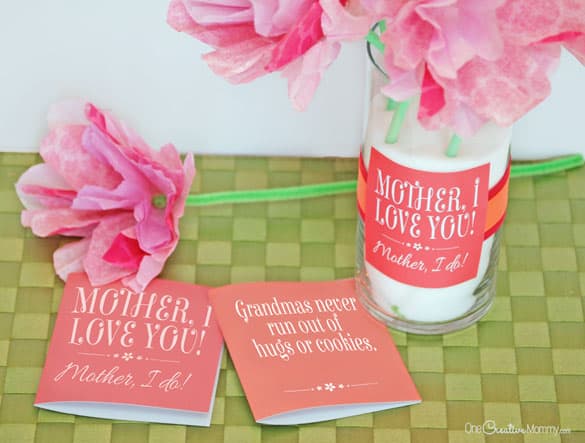 If you're ready to make your own project, head over to One Creative Mommy to download the printable.
I'm glad I have a few weeks to enjoy this Mothers Day gift idea before we give it away. I'm in love with the colors! (Oh, and by the way, you may notice that the printable on the "Mother I Love You" vase is in two different colors in the picture. The lighter pink is the color when printed on my printer, and the darker pink is the color when printed at Walmart on photo paper. Go figure.)
Need more paper flower ideas? Check out these 19 beautiful paper flowers tutorials.
See you next month!