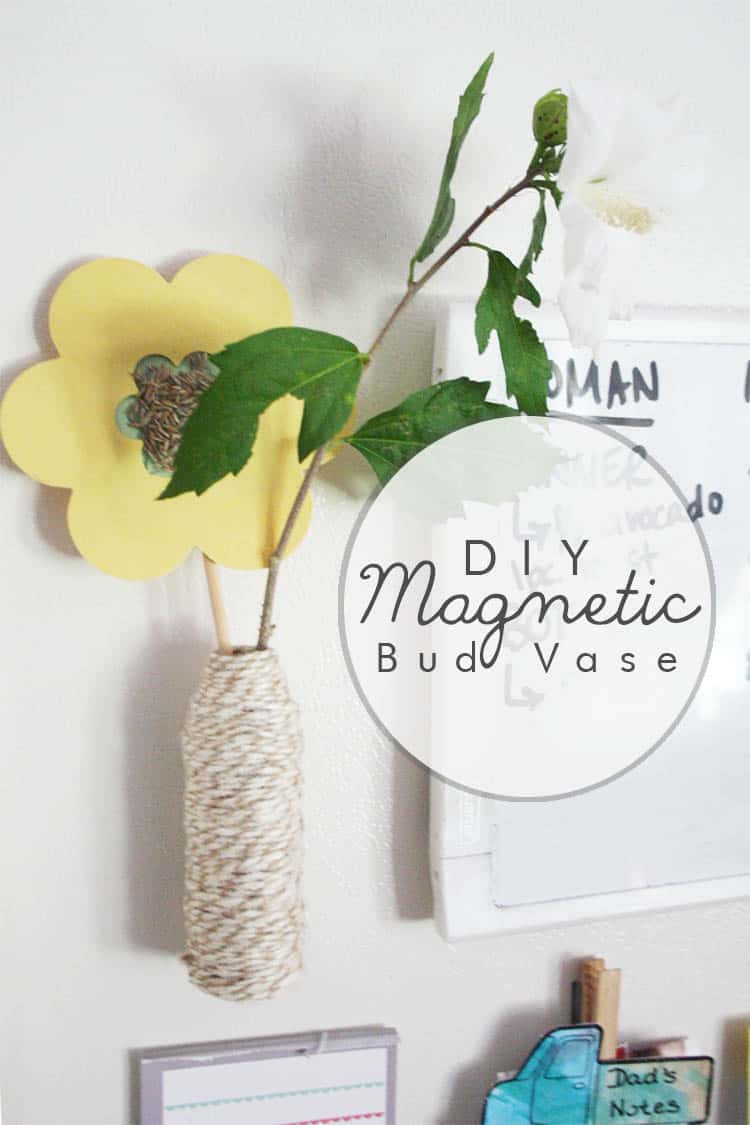 Hi there!  I'm Kelly from Gav + Ro and, after a brief break, I am beyond thrilled to be back on the Pretty Providence team!    Today I'll be sharing with you one of my favorite things I've made recently that typically displays a piece of art that my older son made in his very first preschool class.  He made this adorable "Bloom where your are planted" flower in his two year old class (he's four now!) and it was just so cute that I didn't want it to get lost in a file folder somewhere.  So I came up with a fun, repurposed, and super simple/cheap DIY bud vase to showcase it.
What You'll Need: Plastic Mini Travel Sprayer, Twine, Hot Glue, Small Magnets
Take the sprayer out of the bottle and do whatever you want with that part.  You won't need it.  Start wrapping the twine around the bottle, starting at the top, and work your way down, gluing it down here and there.  When you've reached the end, glue the tail of the twine to the bottom.
Take another length of twine and make a spiral, starting small and working your way around and gluing in spots as you go.  When it is the size for the bottom of your bottom, trim the end and glue the circle to the bottle.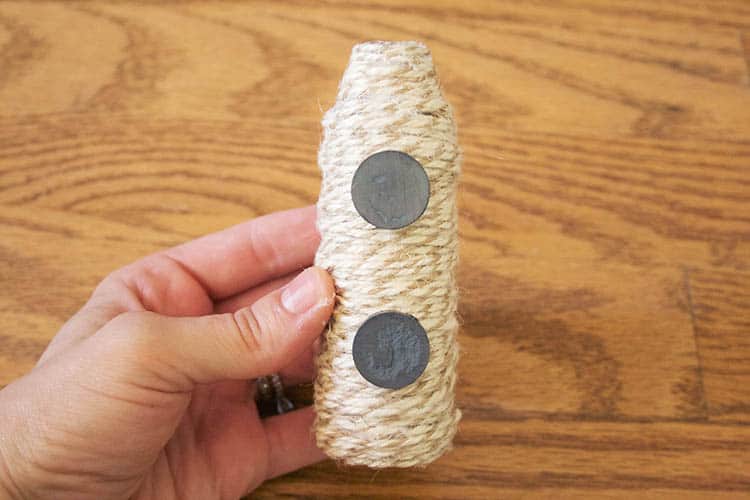 For the magnets, you can use sticky back ones, but I suggest gluing them in place for extra insurance.  Place your favorite bloom or blooms inside and display!
Other magnet projects you might like are my storybook magnets, emergency number magnet, and an interchangeable seasonal bucket list.
XO,Kelly