Hello Pretty Providence readers! I'm Bethany, and I blog at Whistle and Ivy. Thanks for reading today!
When the leaves start to change and the cool breeze comes in from the west, I look forward to the upcoming fall season, and especially Halloween. I am one of "those" who gets out Halloween decor a month in advance.   I love the costumes, candy apples, and the macabre decorations. However, in the last several years,  my interest has grown in the Mexican holiday Dia de los Muertos, or Day of the Dead. It captured my interest because it's quite different than the Halloween I grew up with. Day of the Dead is a holiday for remembering family and friends who have died. It's a celebration of those who have gone, instead of a holiday about spookiness and fear. Don't get me wrong, I LOVE the spookiness that comes with Halloween, but I love the traditions of the Mexican holiday as well. This week I have been pondering on some dear loved ones who have passed on, and I wanted to share my simple Day of the Dead Flower Wreath.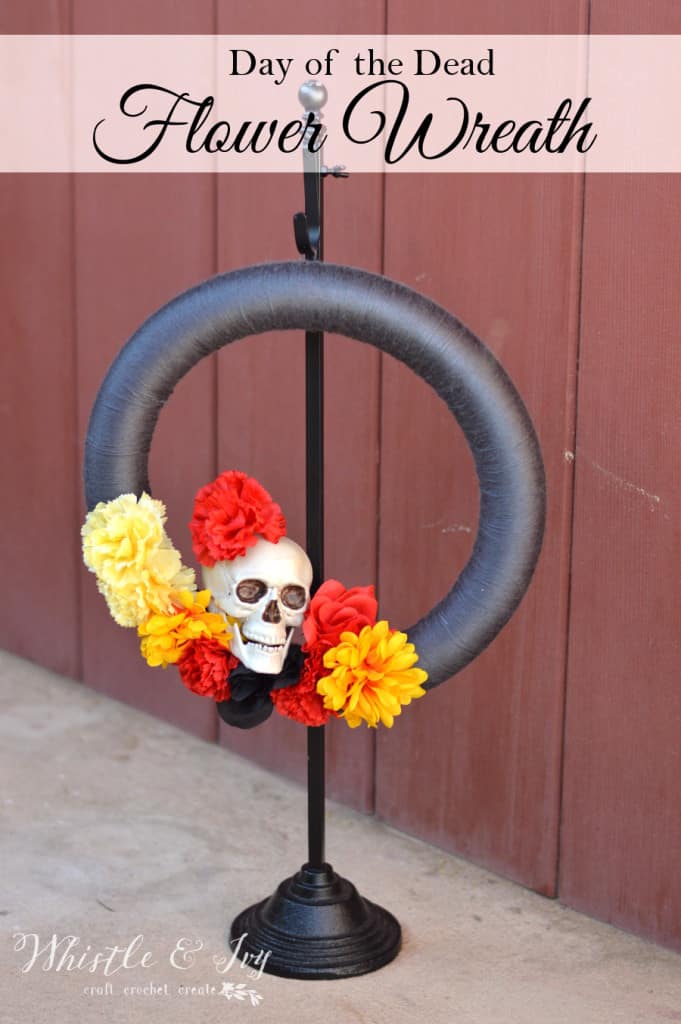 What you need:
Foam Wreath
Assorted Flowers (check the dollar store, I liked the look of roses, carnations and mums)
Yarn
Hot Glue
Plastic Skull (Walmart or the dollar store)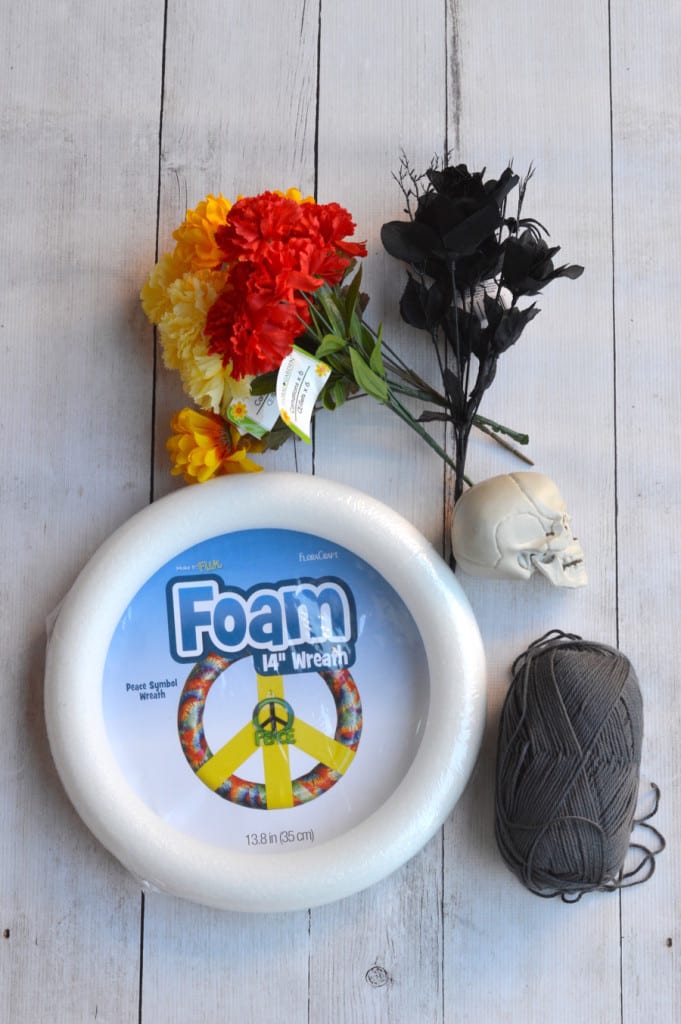 First, wrap your wreath in yarn. Glue the end to the wreath with a dab of hot glue, and start wrapping from there.  This is the most tedious part, so put your favorite show on Netlix and start wrapping. It goes faster once you get in a rhythm that works best for you. It took me about 45 minutes(not too bad). Once it's wrapped, glue your end in place with another dab of hot glue.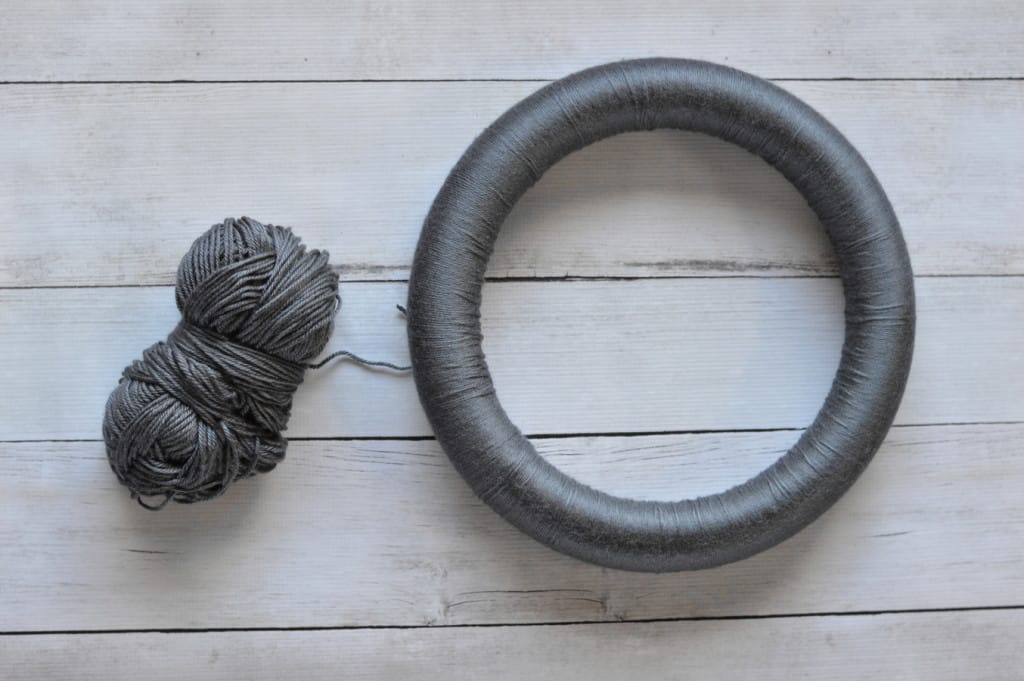 Next, glue your flowers to the wreath. Lay them out and get a good idea of what you are doing with them before you start gluing.  It works best if you glue the flowers from the side and lay it on the wreath from the inside of the center.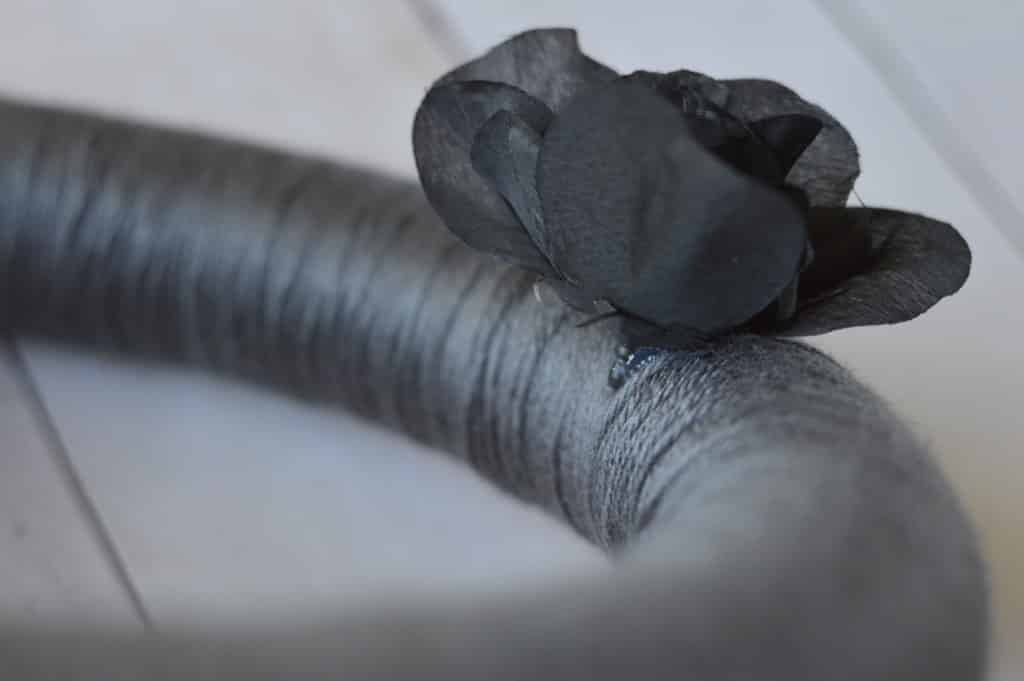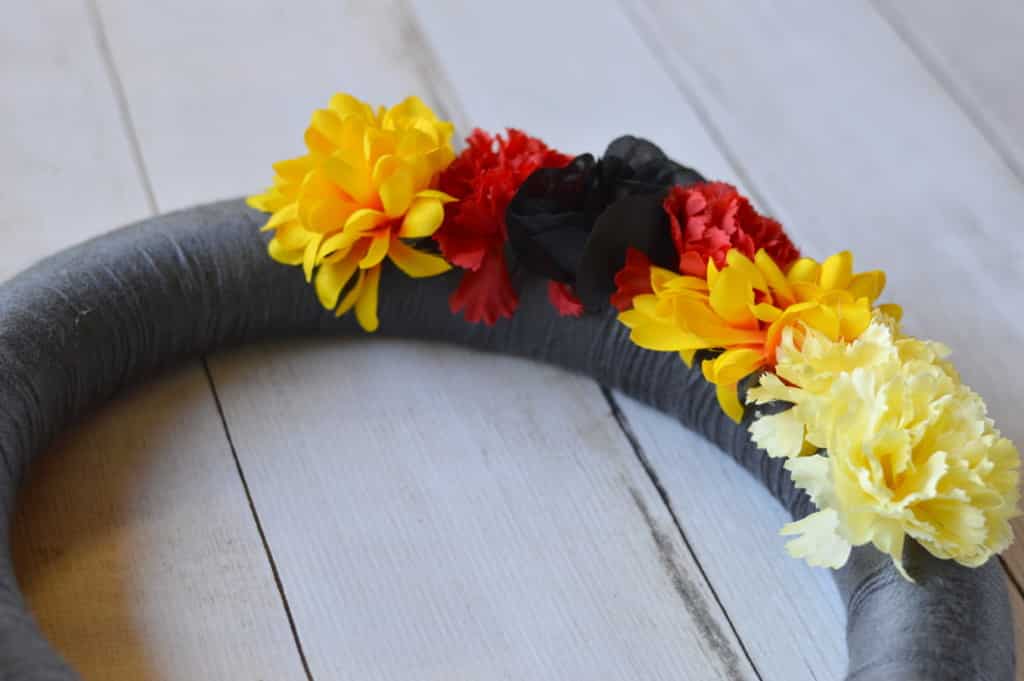 Once your flowers are in place, nestle the skull on top of the flowers and glue it in place.  It took a large amount of glue on the back to get it to stay put, but it worked!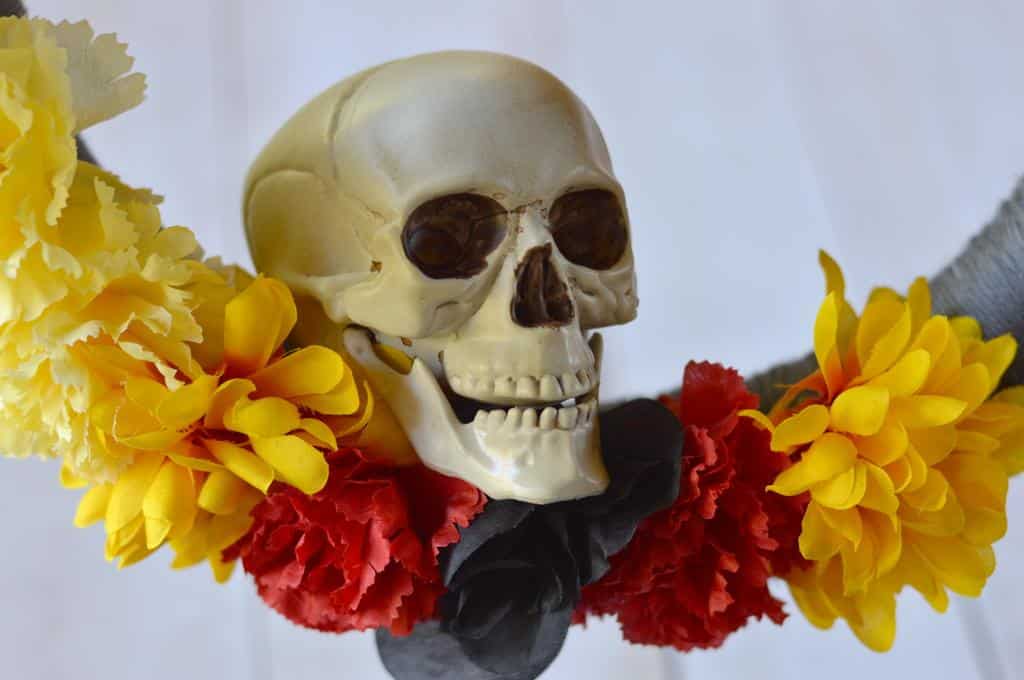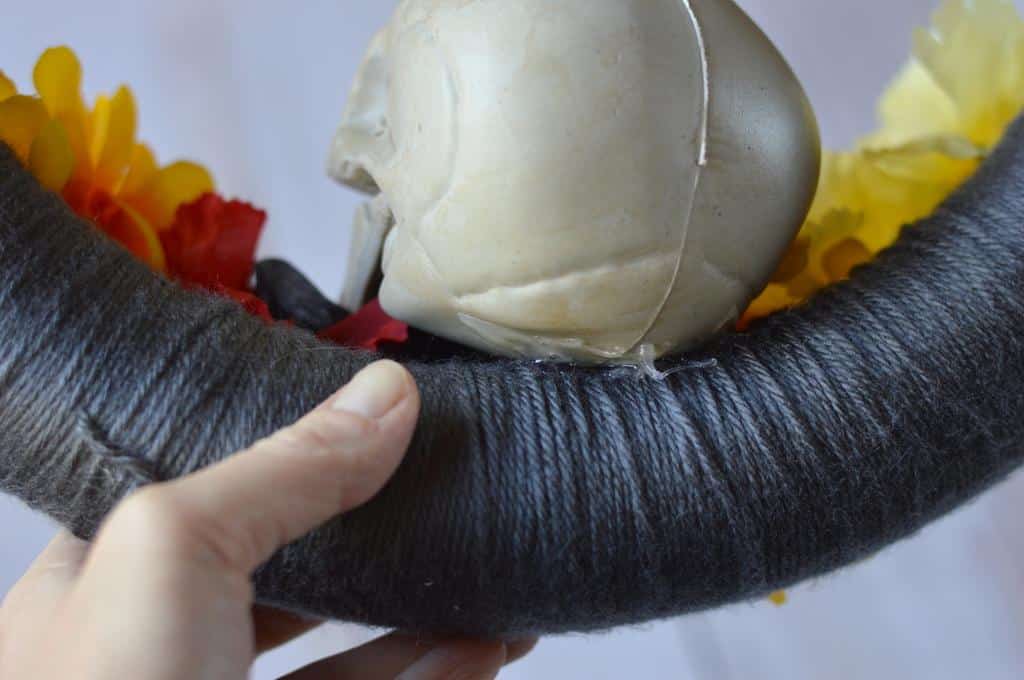 Finished by putting one rose or carnation on the top of the skull.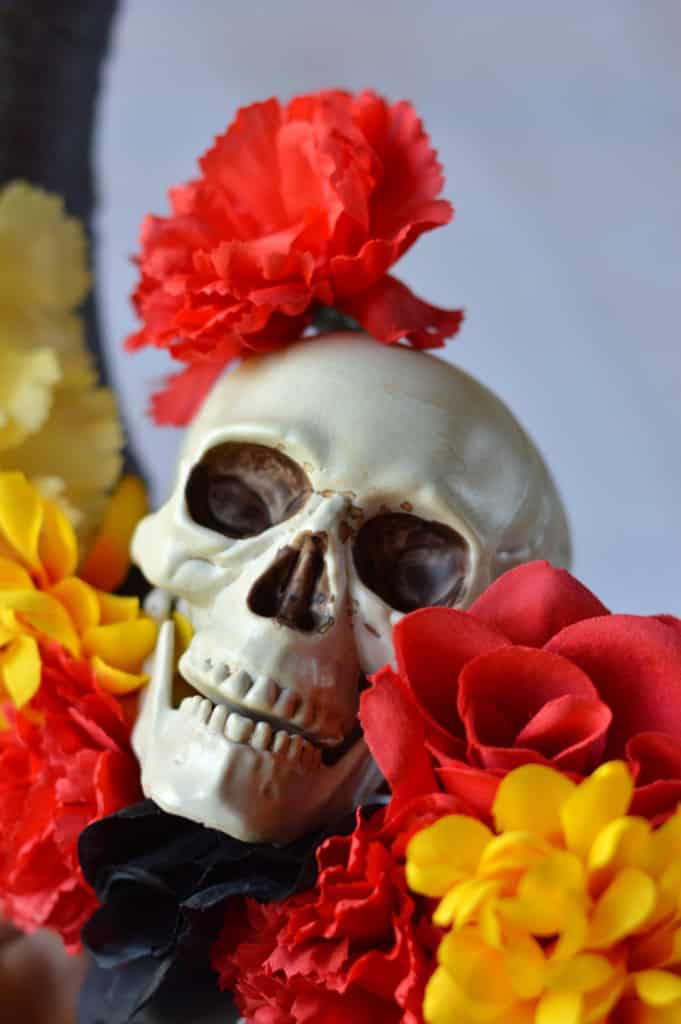 I love how the Day of the Dead brings death together with and the beauty and color of flowers. It's one of my favorite parts about the symbolism of the holiday. Gone but not forgotten. So lovely.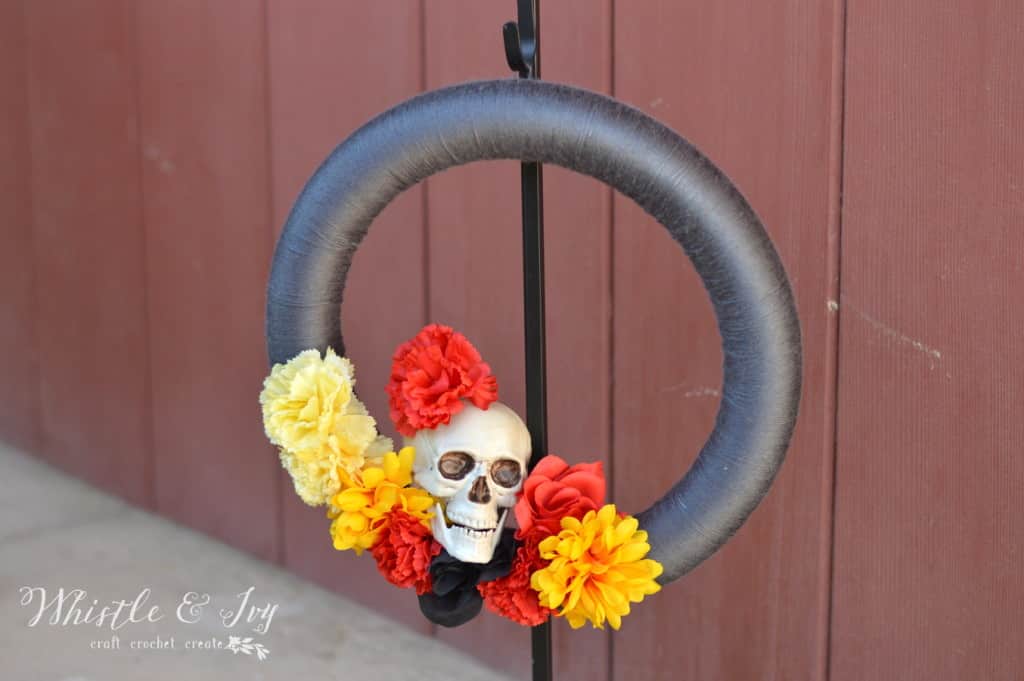 Take the time to celebrate!
The rest of my Halloween decor will soon follow my Day of the Dead Flower wreath.
Looking for more Halloween ideas? You might like these Salt Dough Bones, or this Bat Swarm Shadowbox.
Be sure to follow me on Instagram and Facebook!
Talk to you soon,