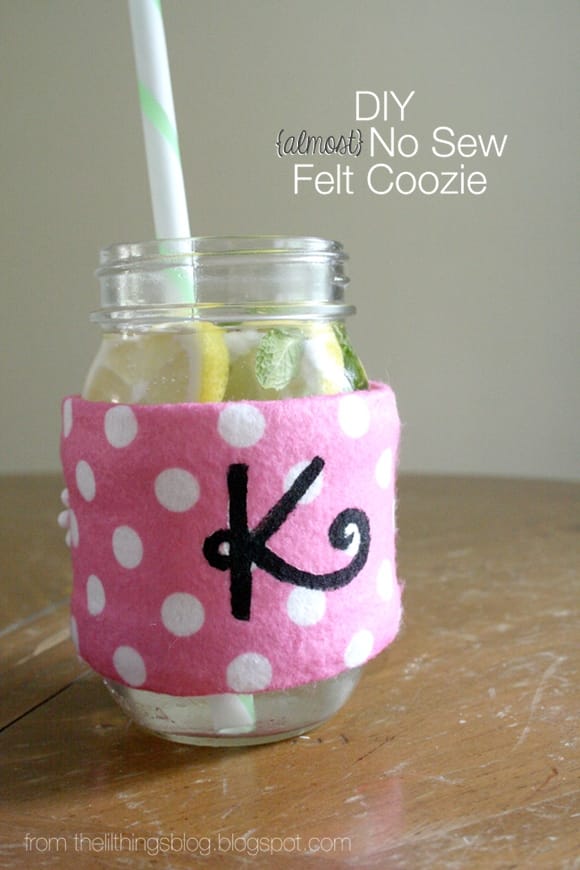 Greetings from the crazy hot south!  It's Kelly from The Little Things .  Today I'm sharing with you a super cute and easy DIY for those deliciously cool drinks you'll be sippin' on all summer long!
What You'll Need: One Felt Sheet, Hot Glue, 1 Button, Needle and Thread, Skinny Elastic, Paint (optional)
Fold over the edges of the felt and glue them down.  Think of it as hemming the felt and giving it a finished edge. Then, fold it length wise into thirds and glue together. This should fit most large glasses.  It fits a mason jar perfectly, which is all we use, and who doesn't love a good mason jar?!
*Please excuse my paint stained hands/fingers!  They are almost always like that. Job hazard I guess?*
Now comes the sewing part.  Sew your button to the outside of one end and a small tied loop of the elastic to the inside of the other.  A small hair tie can also work well.  You can see something like that HERE from the diaper strap tutorial I did.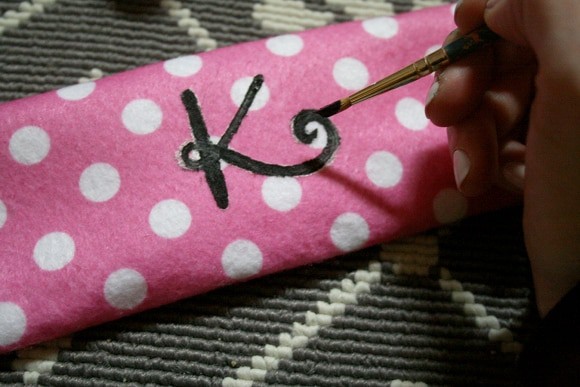 Here's the optional part.  I painted a simple, curly K to the center for a nice monogrammed look.  Letters tend to be pretty easy to free hand but if you're nervous, lightly sketch it out with pencil first.  It will be dark enough to show up but easy to cover with paint.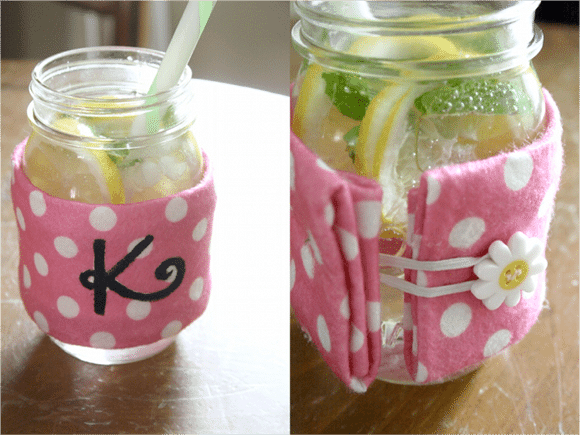 And that's it!  Enjoy those summer treats with a smile on your face and a dry, unfrozen hand to hold it with!
XO, Kelly