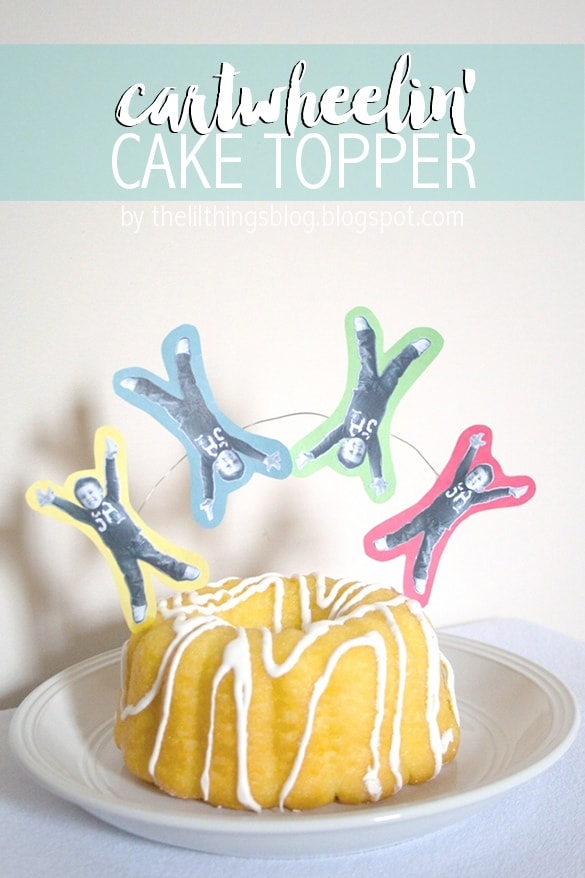 A big HAPPY BIRTHDAY week to Pretty Providence!  It's Kelly from The Little Things and today I'm sharing a fun way to add a personal touch to any special occasion cake.  But what's a cake without a great cake topper?!  This one is sure to add some whimsy to your delicious confection!
What You'll Need: A Camera, 4 Printouts of Your Picture, Construction/Scrapbook Paper, Jewelry Wire, Tooth Picks 
Start by taking a full body picture of the person you wish to be cartwheeling.  They should stand like an X.  How I got my 3 year old to do this with zero bribery is beyond me!  Upload your picture and change it to black and white (desaturate).  Next, place 4 copies into a Word or Power Point document and print.
Cut out an exact out line of your subject, getting as close to the body as possible without cutting anything off.  Once you've cut out all four, glue them to the construction or scrapbook paper and cut them out again, this time making a larger border.  I think this would also look great on some glitter paper too!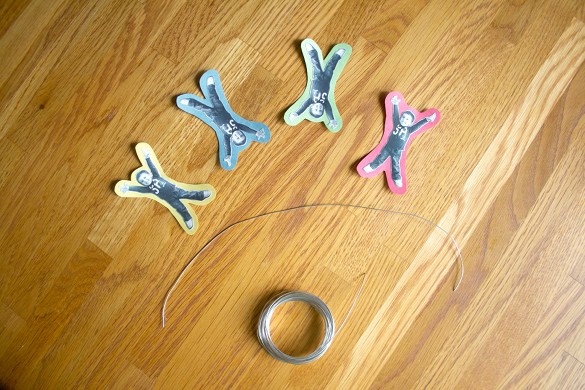 Cut out a length of jewelry wire, you'll only need the inexpensive, lightweight stuff.  Glue your four little people onto the wire with the ones on the ends upright and the ones in the middle upside-down and slightly angled.  Cut off any excess wire.  Lastly, glue a toothpick to each outside foot and it's ready for cake time!
I just love that sweet little face!  Happy Birthday to Pretty Providence from me and Mr. G!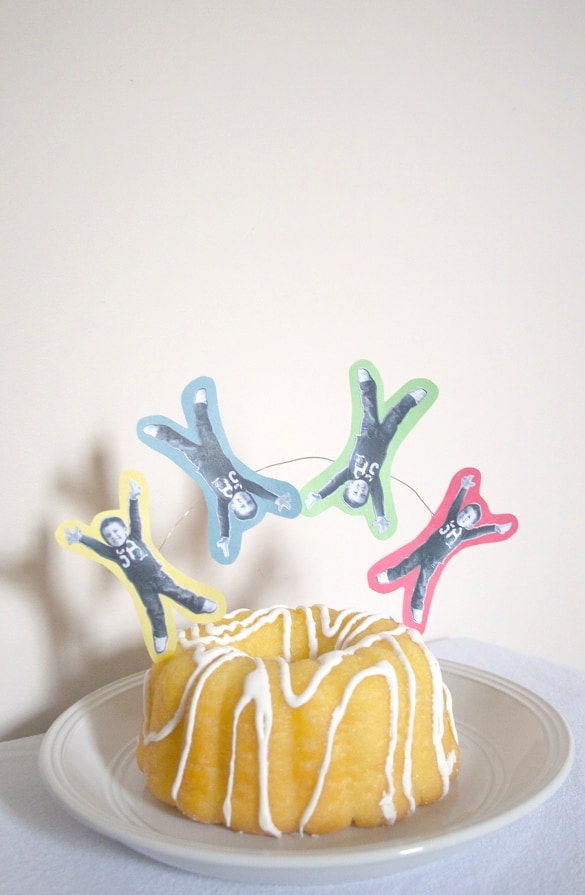 XO, Kelly