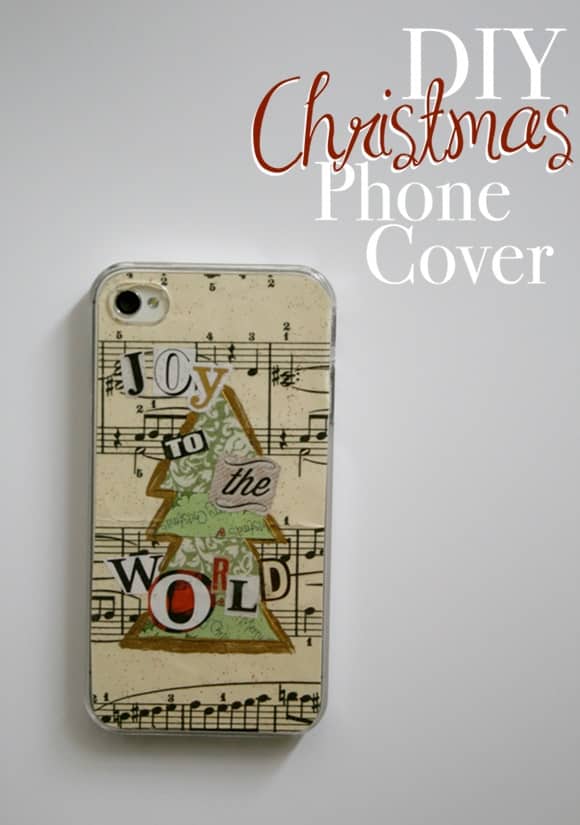 Recently I found multiple shops on Etsy that sell clear cases in bulk. Ever since, I've been changing my cover to match my mood! There are so many options, I don't think I'll ever buy a regular cover again.
What's my mood these days? Cheery, Christmas cheery!
What You'll Need:
Clear Phone Case, Scrapbook Paper, Magazine, Modge Podge, Gold Paint, Glitter (optional)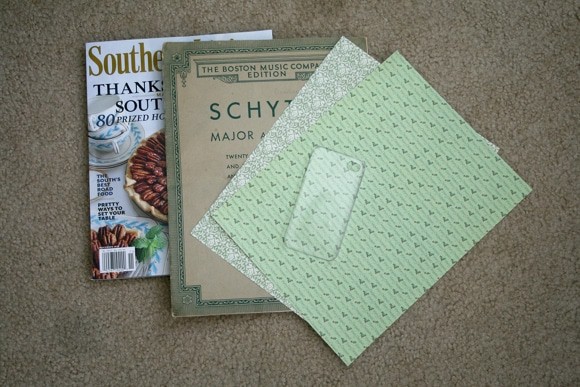 Any background will do. I used some vintage music I had from another project. I think an old book page would look great too! Trace your phone on the paper and cut it out going just inside the tracing. This will make it fit right into your case. Trace and cut out the camera hole too.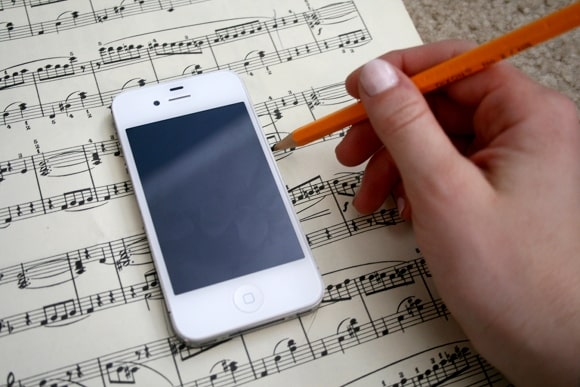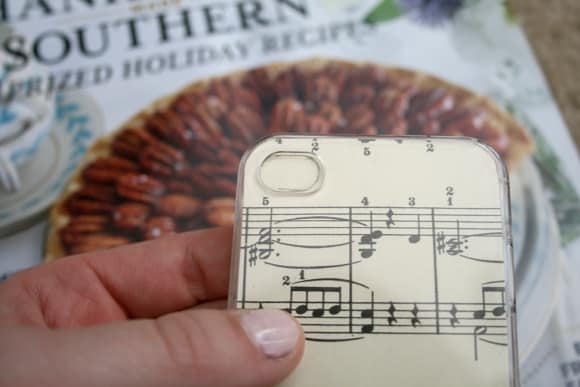 Cut out small triangles from your scrapbook papers as well as some words from the magazine. The words/letters can be as miss matched as you want. I personally think they look better that way.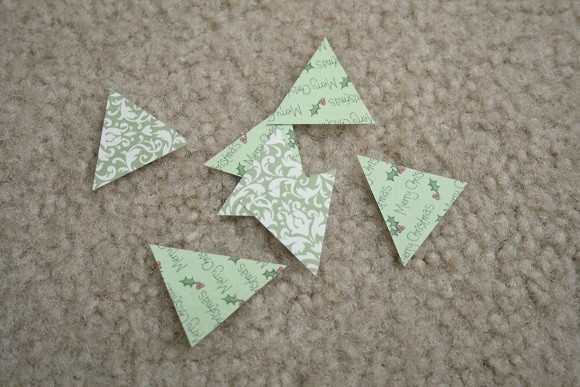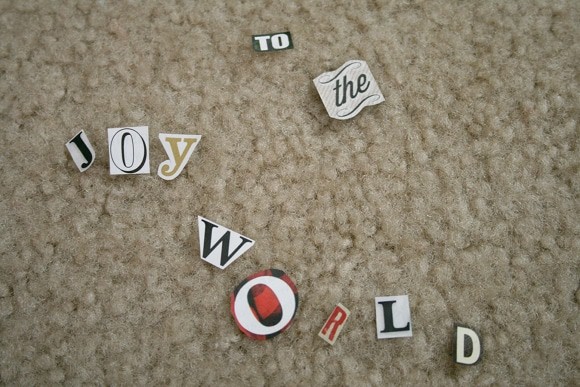 Now layer the triangles in a tree shape and the words on top, decoupaging as you go. Line your tree with some gold paint and let everything dry. The brush I was using for the Modge Podge happened to have some glitter dried in it and it came out on the paper. I love this fun little mistake! If you'd like to add a glittery touch too, just mix a sprinkle of glitter in some Modge Podge and spread it as evenly over your project as possible.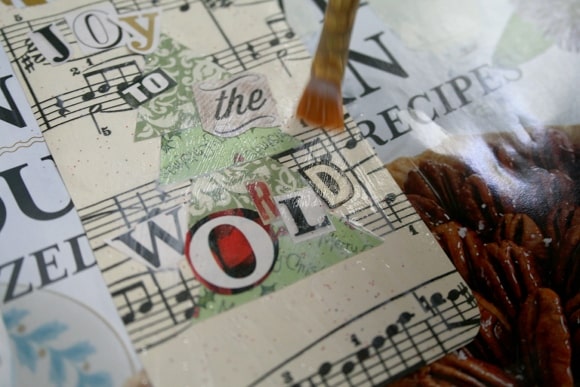 Have fun creating your phone's new look!