The problem: Too many different styles of Christmas decor. The answer: re-purposing and revamping it so it all fits my style & donating what I know I won't use. Enter: the DIY Christmas garland from scraps of ribbon.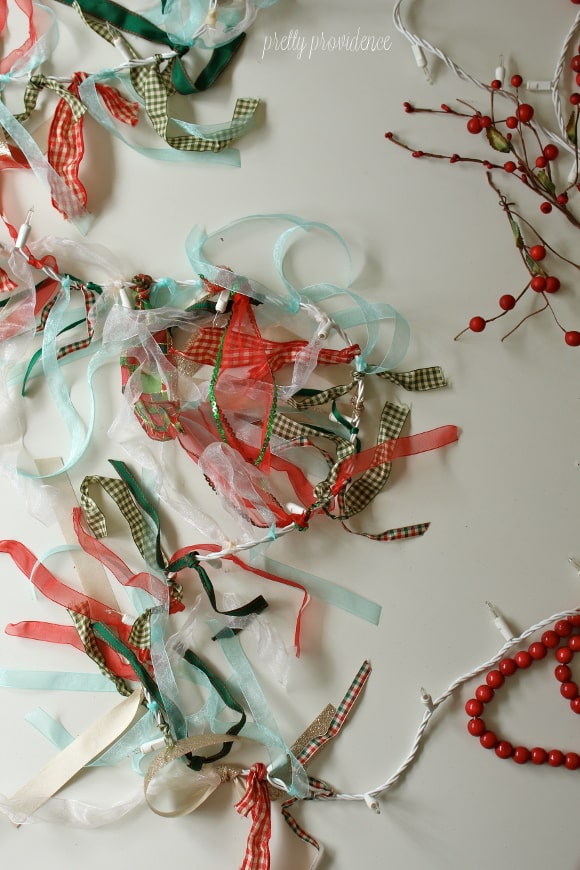 I've been adding to my collection of Christmas decor for the past few years. It's thrifted, hand-me-down, DIY or hand-made, purchased on clearance after the holiday, collected at yard sales and so on. Basically, it's a very mixed bag. Every year when I get out my holiday decor I kind of have a hard time knowing what the heck to do with it so I usually end up only getting out about half of them and leaving the rest in a box. The fact that I keep what I don't use could be classified as hoarding. I don't like to be a hoarder. So this year I have decided to challenge myself: use it all! And in order for me to love it enough to use it, I'll be changing and updating things in order to work them into the style I'm going for.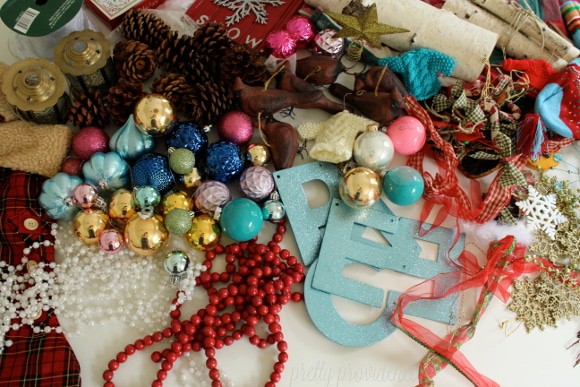 I mean, look at that mess! So the first thing I decided to tackle was the array of ribbon I have in my Christmas box. I save pretty ribbon that comes on gifts, or ornaments, or that I find on sale, etc. I pulled it all out and put it in a pile. I decided a nice garland was in order. I grabbed some blue and gold sparkly ribbon I had in my party supply stash too because everything in my house needs a touch of turquoise. So if you want to follow along, here's what you need:
array of holiday ribbon.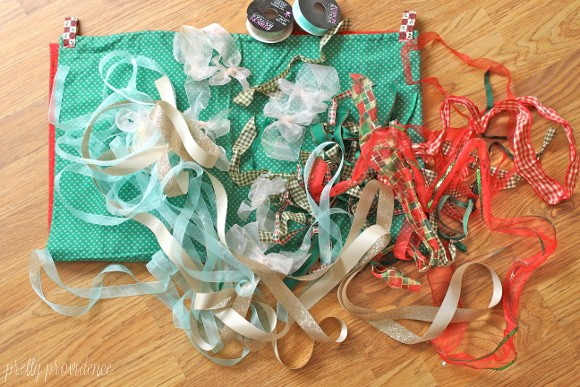 String of lights for your base. I hung mine on the mantle, that way I could see it as it would be hanging & know where to put the ribbon. I can turn the lights on at night and it will sparkle!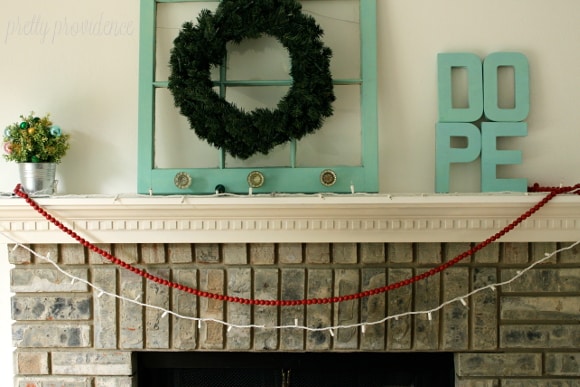 Also needed: a pair of scissors and DDP. (Just me?)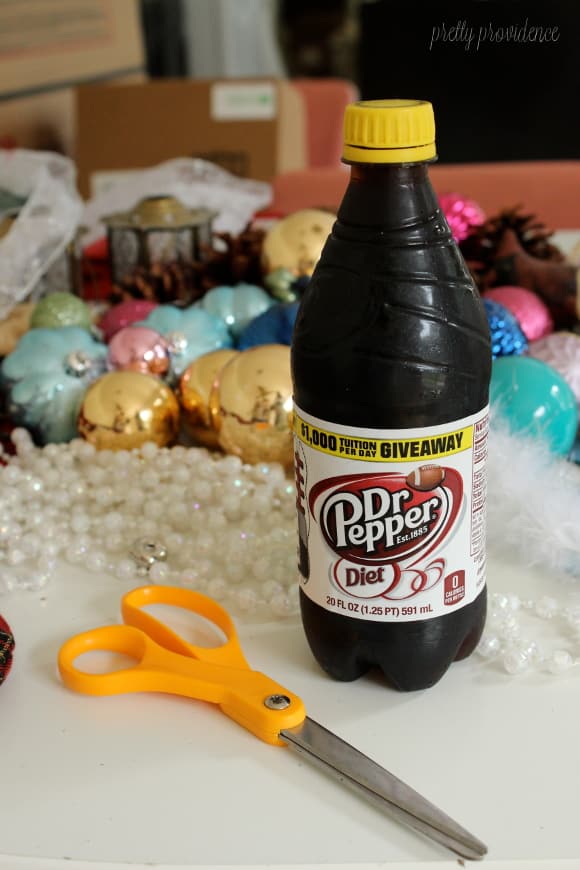 Cut your ribbon into strips of desired length and tie them onto the string of lights. Space out colors as you wish.
That was easy! I am loving my new garland and am already feeling way better about my Christmas hoarding. I can't wait to tackle the rest of the box! (I'm going in armed with a can of spray paint.)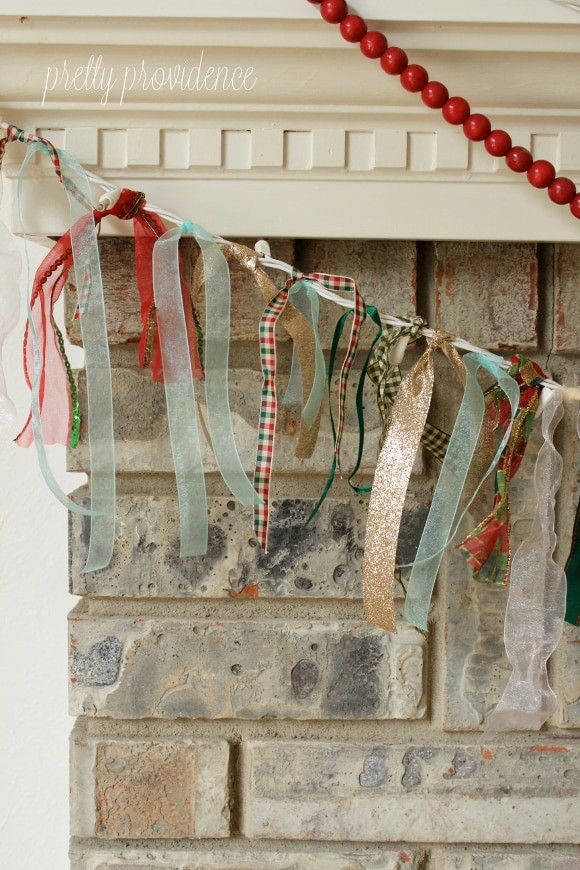 Do you save Christmas ribbons too? What do you do with them?!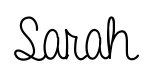 This post may be linked up.