Hello Pretty Provident readers!! This is Shonee here with you today from Hawthorne & Main.
Over at Hawthorne & Main you will see all of our adventures in fixing up out old 1950's house.  My style is rustic modern, and I am not afraid to try new creative ideas!
I really really want to be organized. Have you ever been to someones house that is super organized…. I am talking about how when you open up a drawer you find drawer organizers that are still organized.  Their cupboards still close because they are not overflowing and every item has its place.
That is not me…..oh how I wish it was….
I think I have finally realized that the only way that I can stay organized is with the dump and stuff organization method…. have you heard about it before?
I may or may not have invented the name of it….
Its name pretty much says it all but basically you dump and stuff your crap into baskets, bins and other decorative storage containers to conceal its contents…..yes, this is my method.
I remember one time I cleaned out the junk drawer. It was full.  I thought to myself
"Ok…this is good….. not too bad,  I have now removed all of the junk from the house we are free and clear!"
I kid you not one week later the drawer was full.  Where in the world did all that new junk come from?!
I will say that since I have gathered more storage containers like baskets, totes, bins and other such storage items the house has been more tidy…. I never said anything about being able to find the stuff once its "put away" but you get the idea.
Here is one idea for items like keys, jewelry other small items.  I think that having a designated place for stuff to go is a really great idea….I hope I can continue to improve and get better.
Let me show you how simple and fun this DIY rope bowl is to make!
SUPPLIES:
– 5 yards of 1/2 inch piping cord (found mine at Joann)
-Tin Foil
– Craft Glue
-Acrylic Paint
-Bowl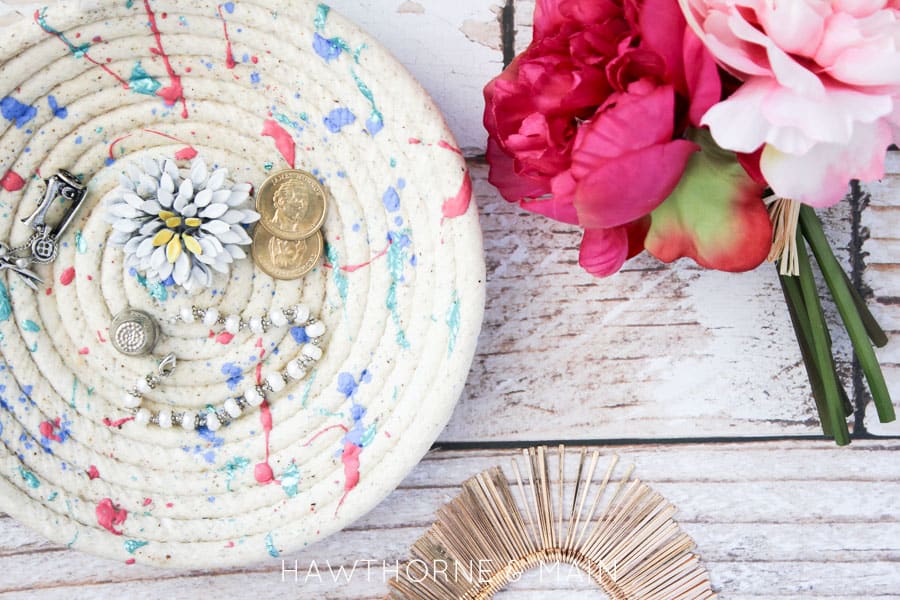 TUTORIAL:
To start, find a bowl that you like the shape of.  Cover the entire bottom of the bowl with tin foil.  In a separate bowl add about 1- 1 1/2 cups of glue.  If the glue is quite thick you can add a few tablespoons of water.  The mixture should be just a little bit thinner than pancake batter.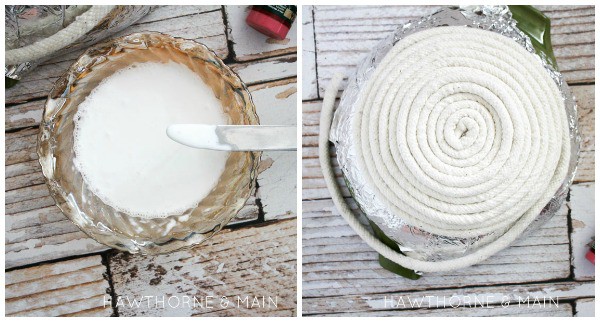 Start by dipping the end of the pipping into the glue mixture.  You really only want to dip about 12 inches at at time.  Once the end is coated with glue begin to wrap it around the bowl, starting in the center.   Continue to dip and wrap until all the pipping is used up.  Leave the pipping on the bowl while it dries.
Once it's dried you can remove the tin foil.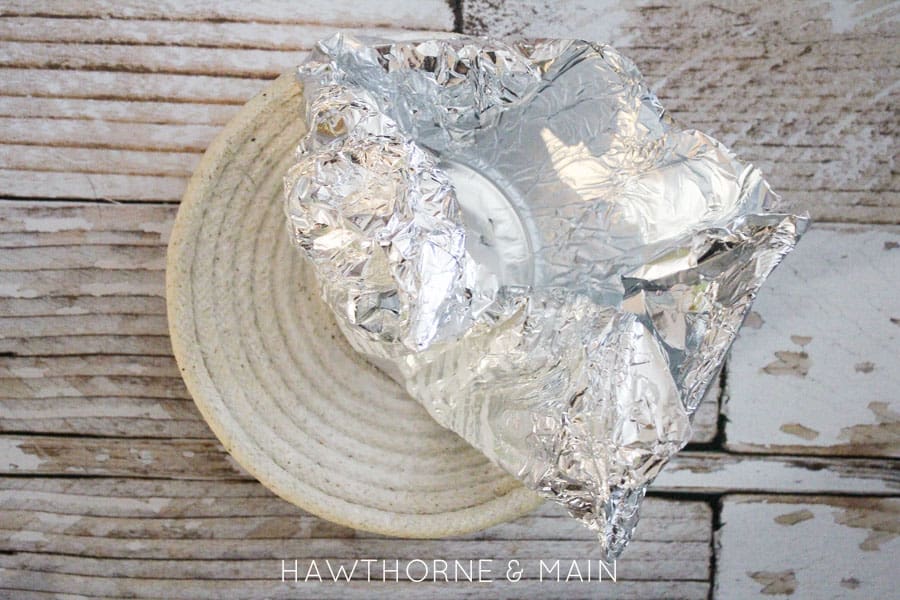 Using your acrylic paint you can paint the entire bowl or do as I did and splatter the paint randomly on the bowl.  I love my new little bowl! It is already being put to good use!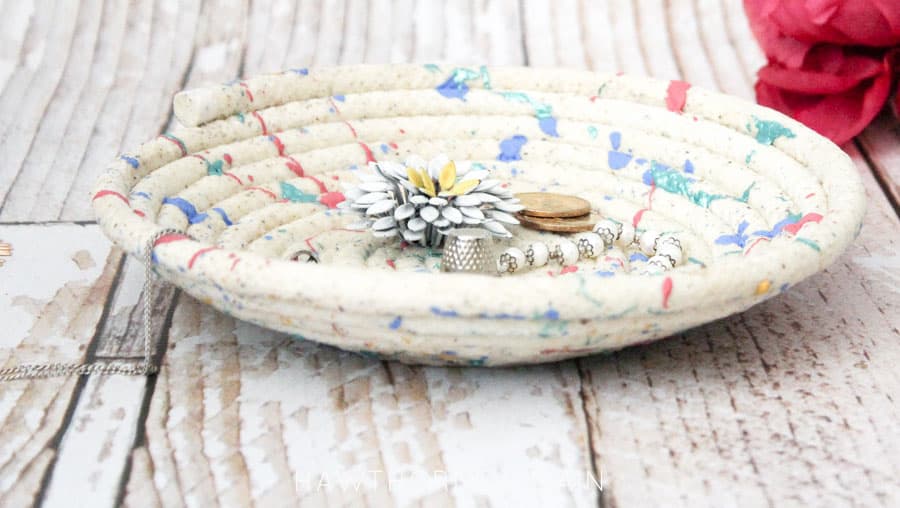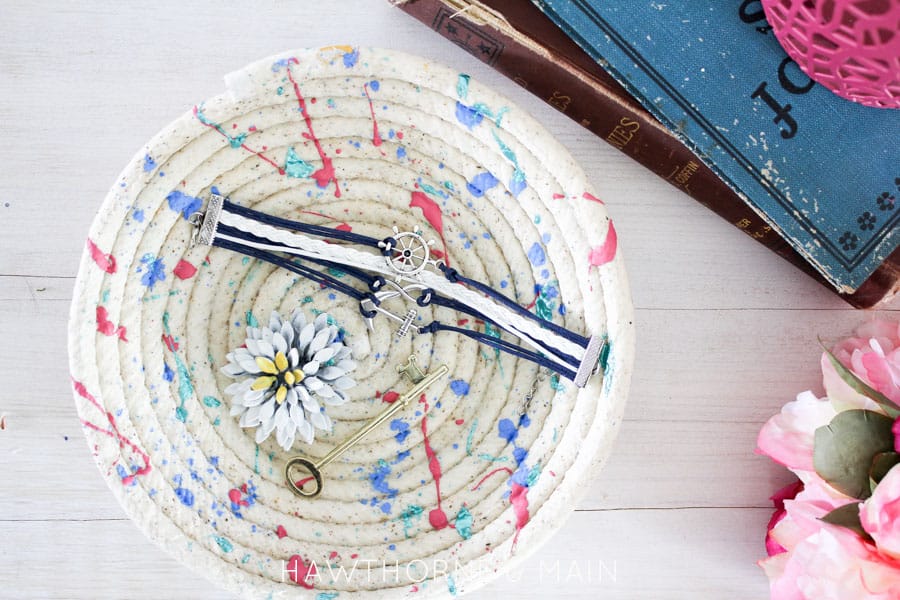 Here are a few other ideas from Hawthorne & Main: