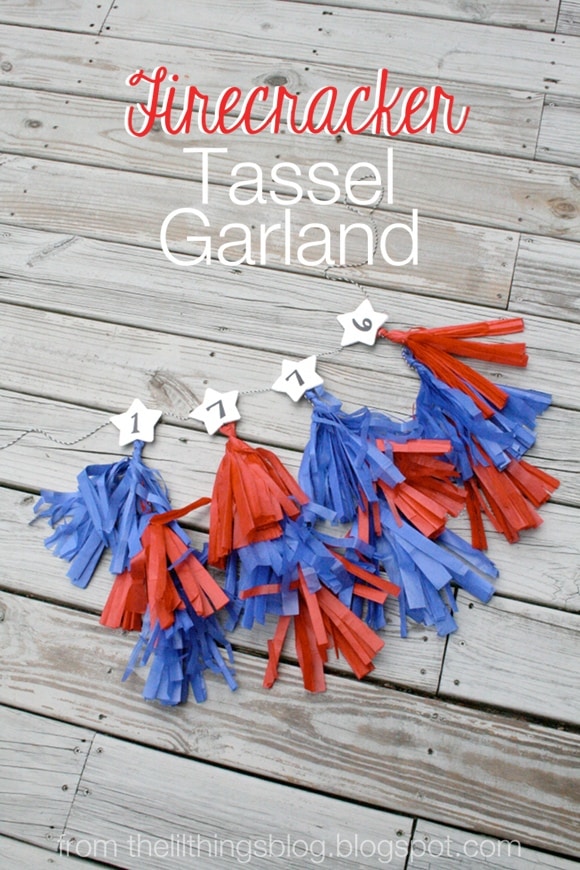 Hey y'all!  It's Kelly from The Little Things and I'm so thrilled to be back for another fun DIY.  Seeing as tomorrow is the biggest USA holiday, I thought I'd share with you an easy (and inexpensive) last minute decor DIY.  Tassel garlands are all the rage right now it seems and they add a fun pop of color to any wall.  They make for great decorations and backdrops so why not add some pizzazz to your backyard  BBQ?!
What You'll Need: Wooden Stars, White Paint, Red and Blue Tissue Paper, Twine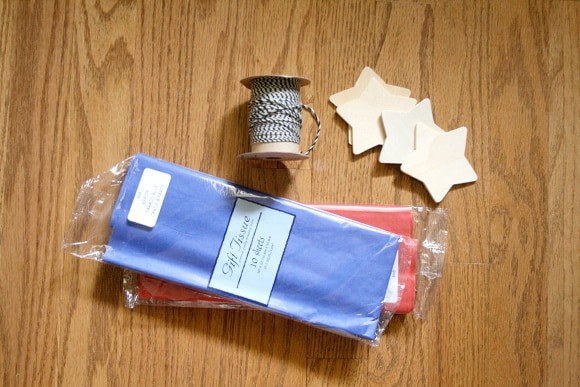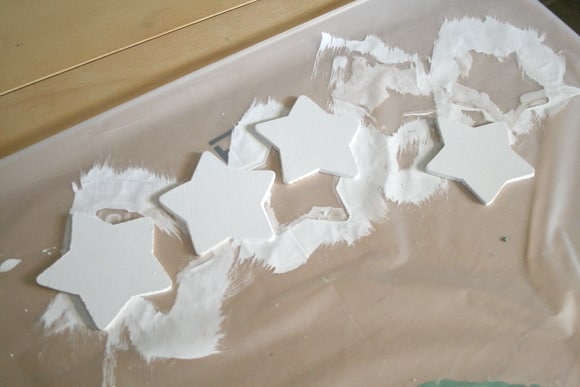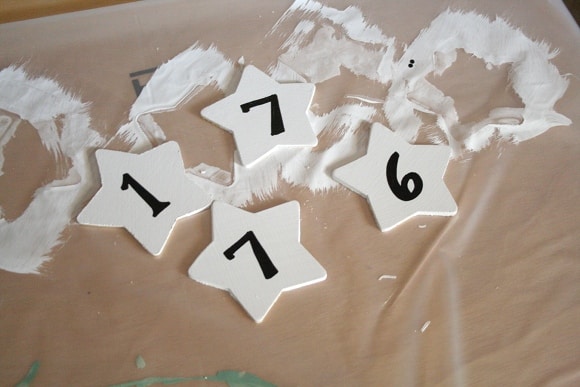 First, paint your stars white and then write any message/letters/numbers you wish.  I went with a simple "1776".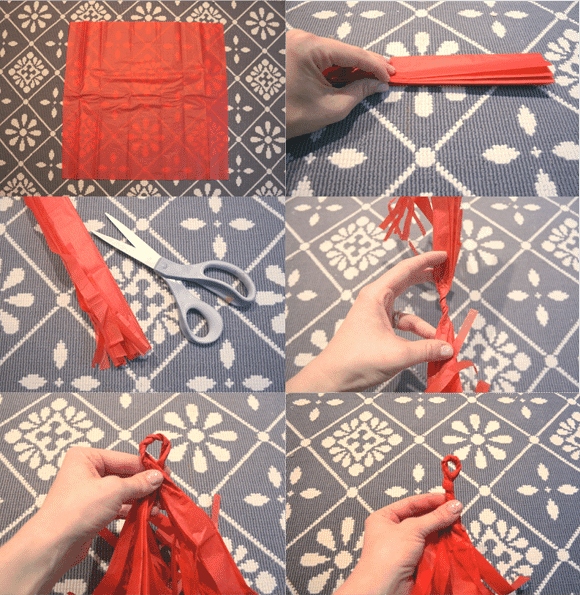 Now make your tassels.  Start with one sheet of tissue and accordion fold it, like you would a fan.  Cut the ends in half and be sure to leave plenty of space in the middle.  Twist the folded paper in the middle and continue twisting until it's long enough to make a loop. Keep twisting the loop until the paper is strong enough to hold itself together.  You can make as many of these as you like depending on how long you want your tails to be.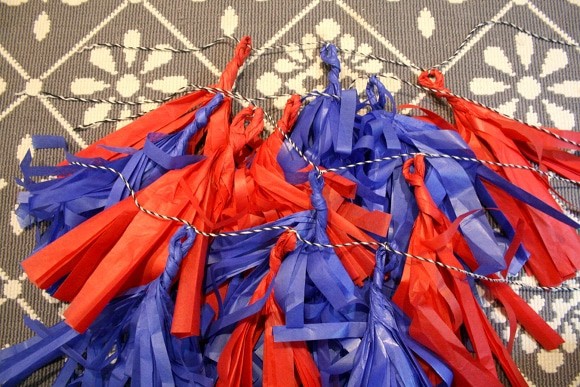 Tie the tassels onto separate pieces of twine.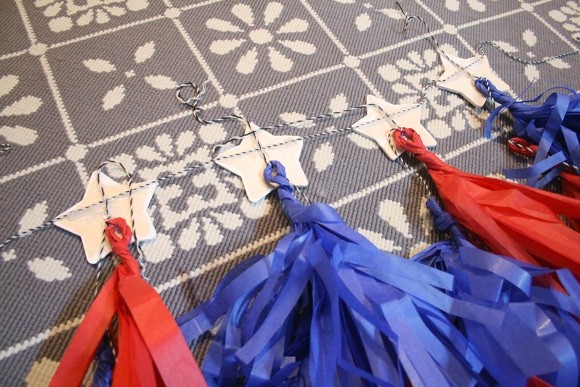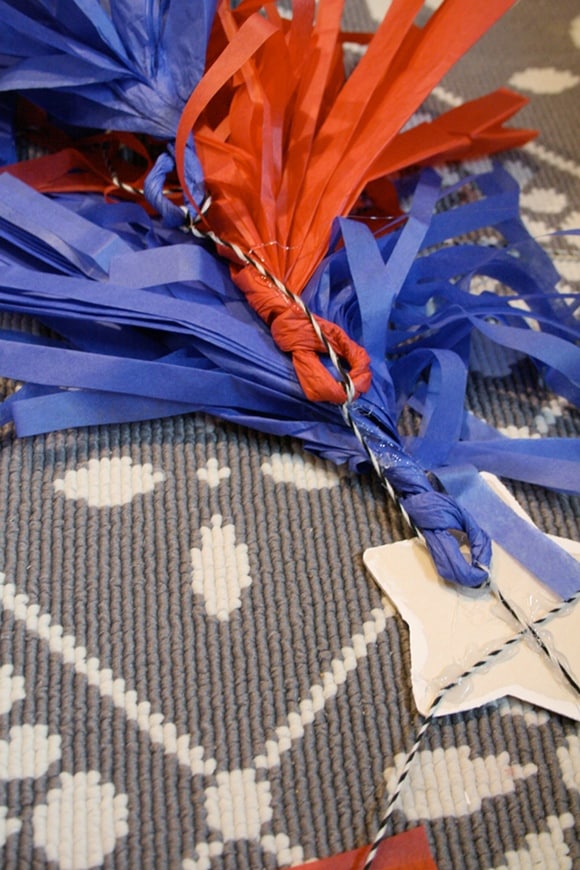 Glue a long piece of twine to the backs of the stars and then the mini garlands, vertically, to the stars. To ensure the tassels hang neatly and so the twine doesn't show, glue the twine in place to the back of the garlands. Cut off any excess twine.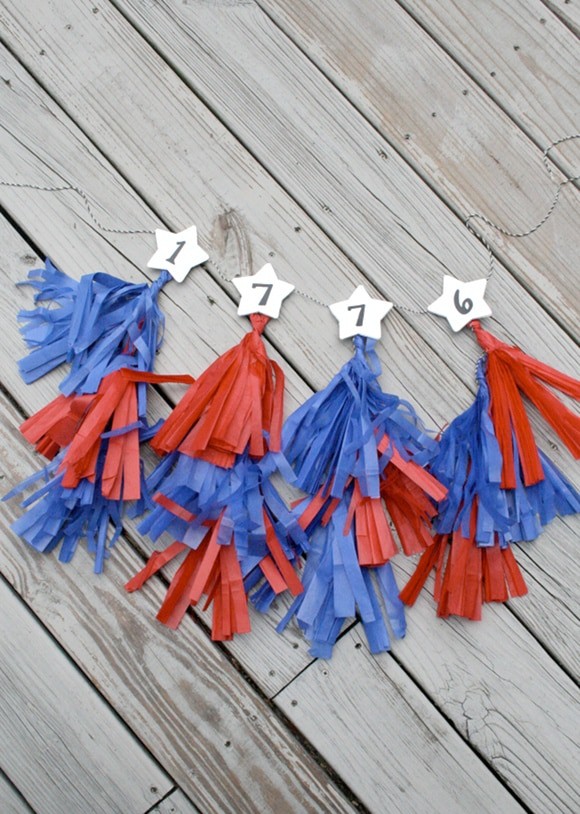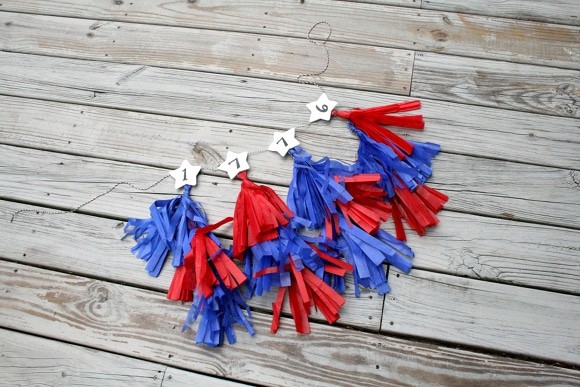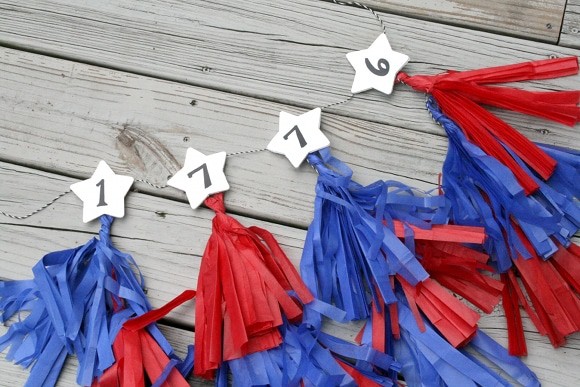 XO, Kelly