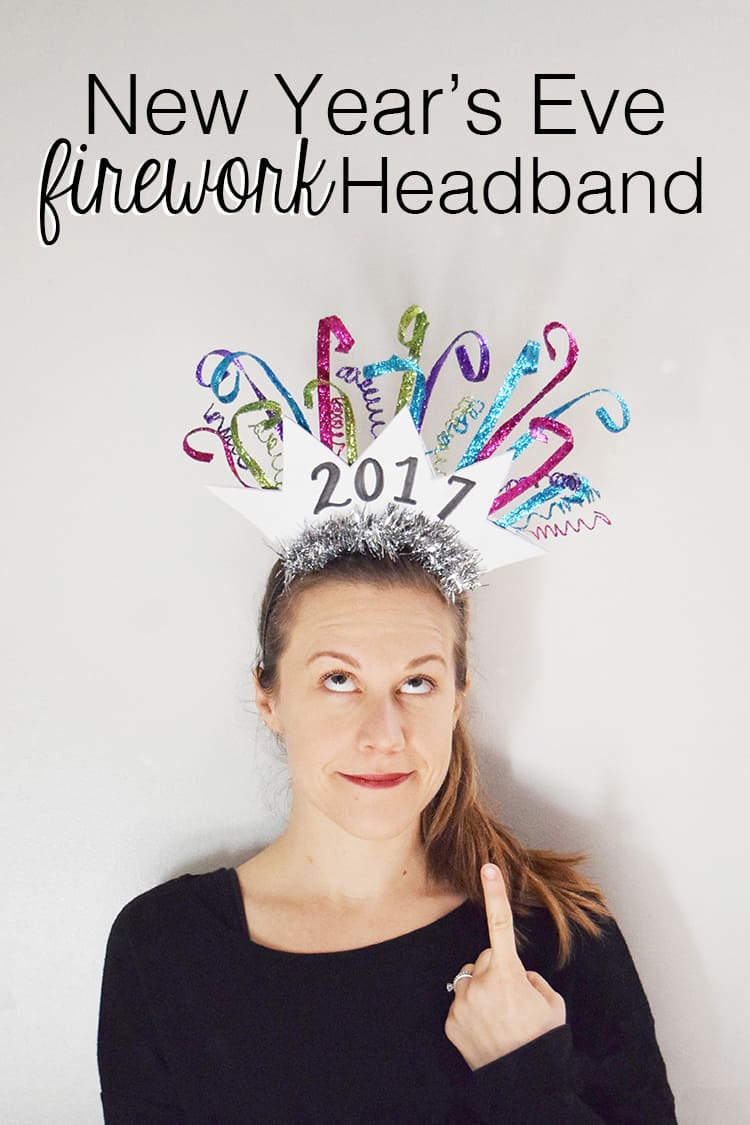 How are we already talking about a new year? I swear the older I get, the faster time goes. But with a new year comes all kinds of resolution making, goal setting, and new opportunities. So why not have a little fun celebrating? I love fireworks and so does my family but we may not get to have them this year due to the giant drought we're in here in Georgia. This doesn't mean we can't still have fun. This headband definitely has the flare and glitz of fireworks but not nearly as noisy or dangerous!
What You'll Need: Wreath/Floral Picks, Craft Foam, Tinsel, Headband, Permanent Marker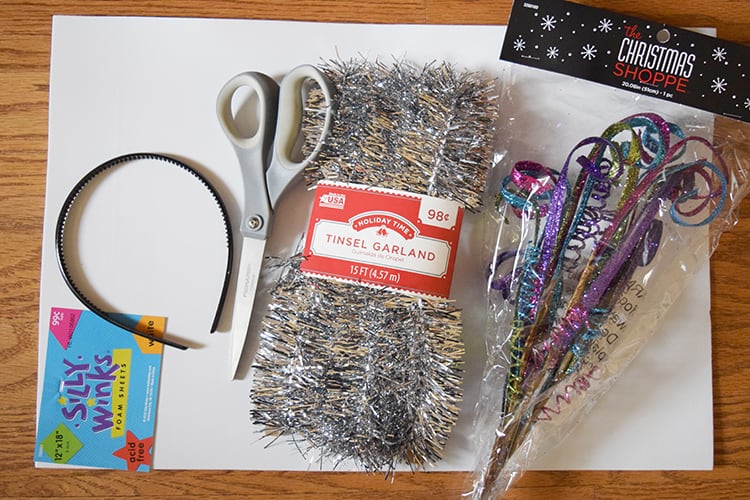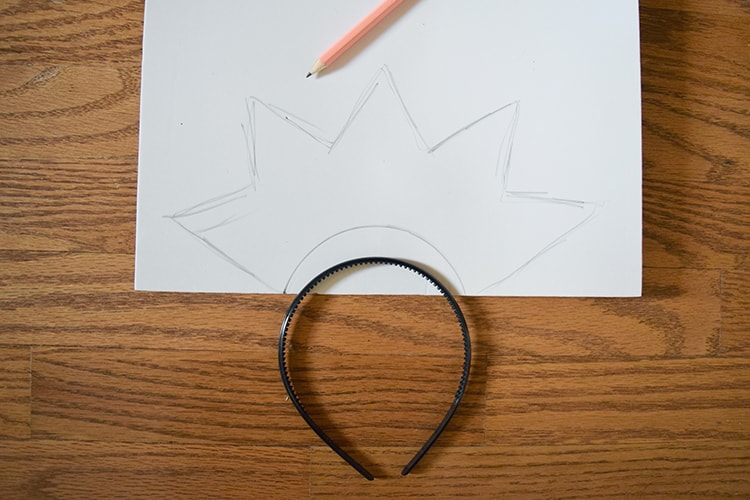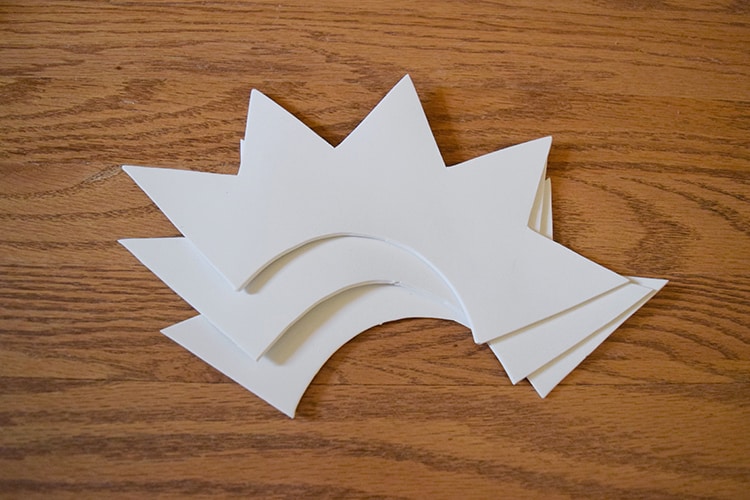 Place the headband partially on the edge of the craft foam and trace the top arch. Then continue to sketch out the shape of the body of the crown. Cut this out three times.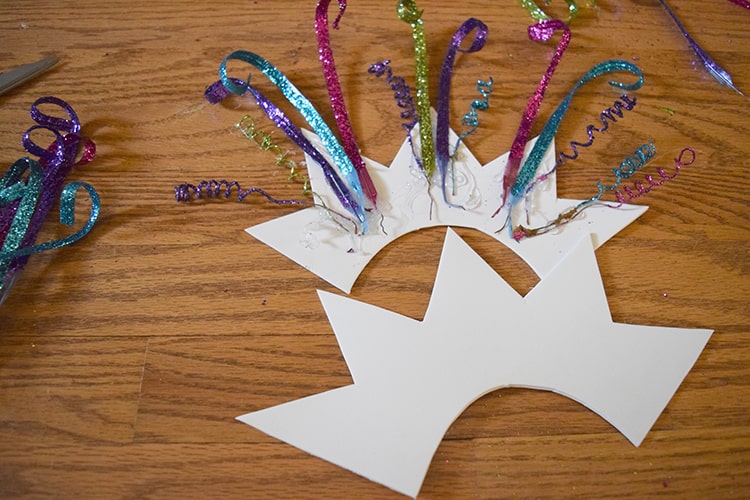 Full apart the floral picks if necessary and glue a few on the bottom layer of craft foam. Glue a second layer on top like a sandwich and repeat. Be sure to stagger the picks to make the final headband look fuller. Top the crown off with the final layer of foam.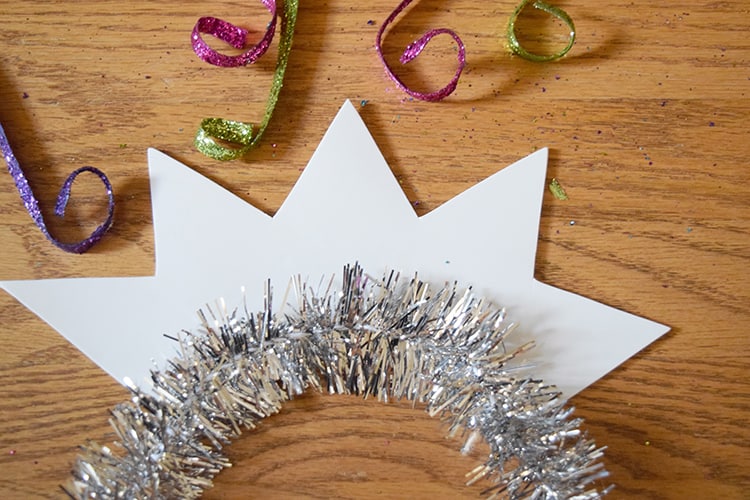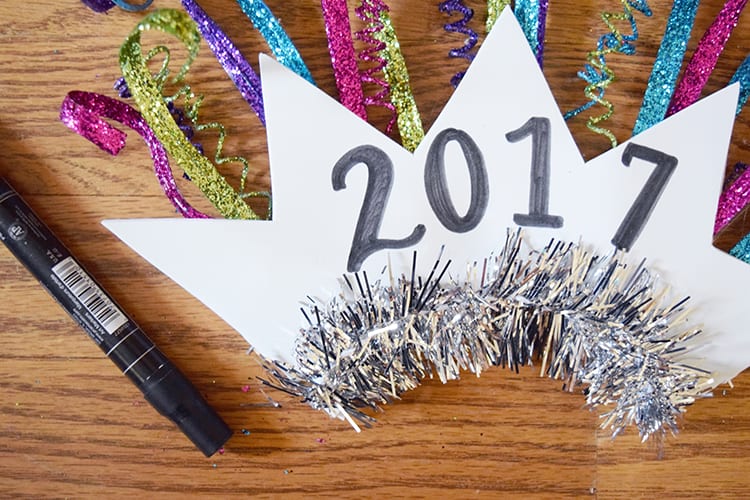 Glue on a layer or two of tinsel to the bottom of the crown, the part that will be attached to the headband, and draw on the year. Attach the whole crown onto the headband and fill in any gaps with extra glue.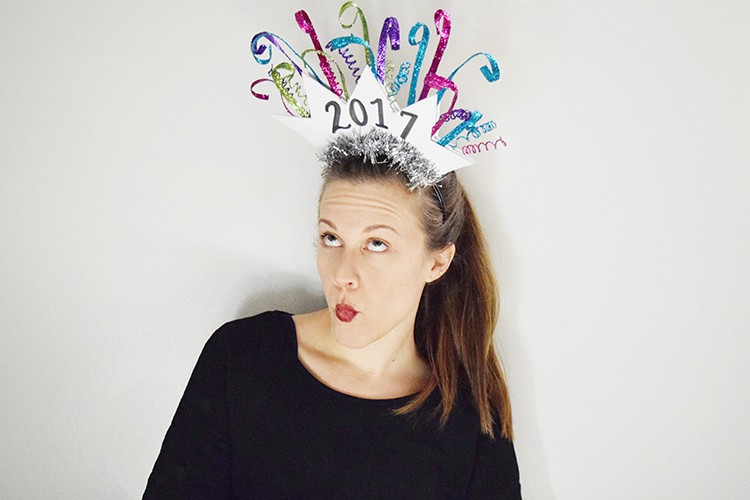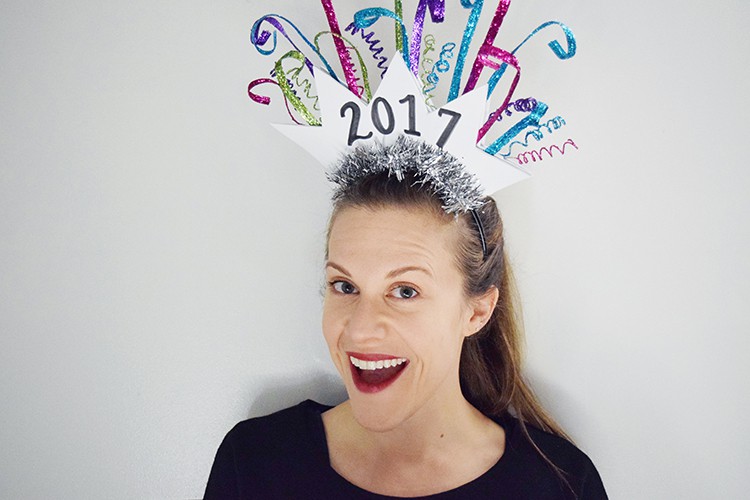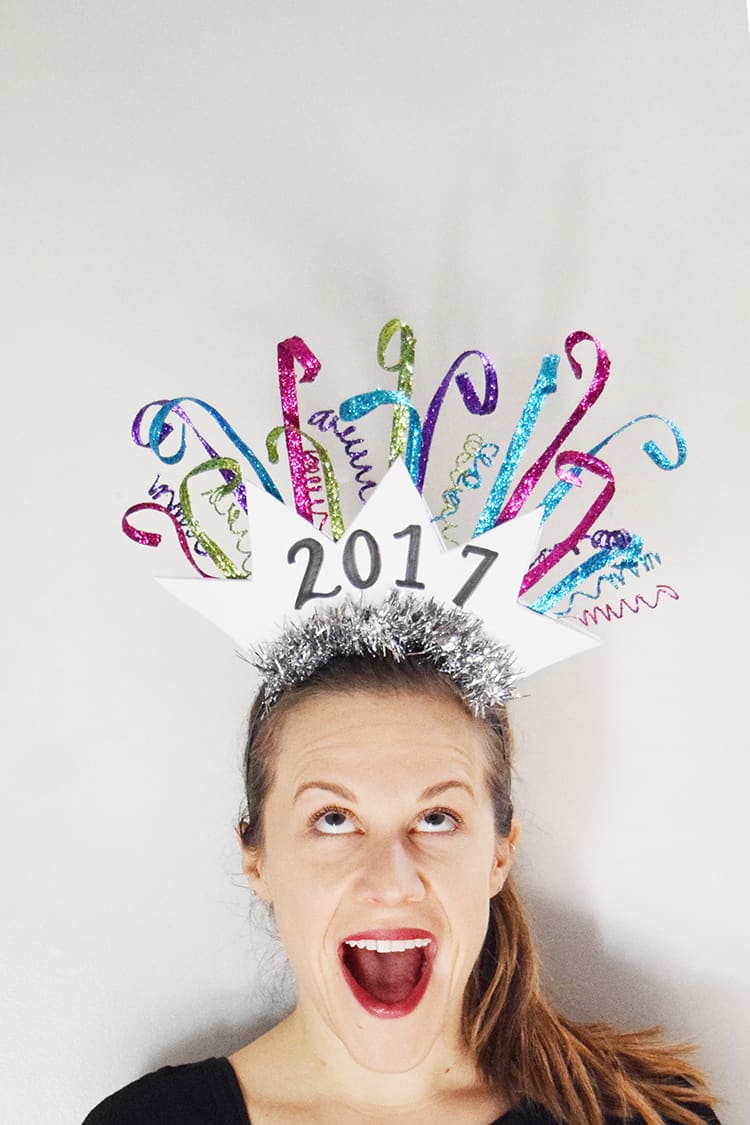 Now go on an party like it's 2016! (Which, for me, means trying to stay up to watch the peach drop but probably just konking out after I put my boys to bed!)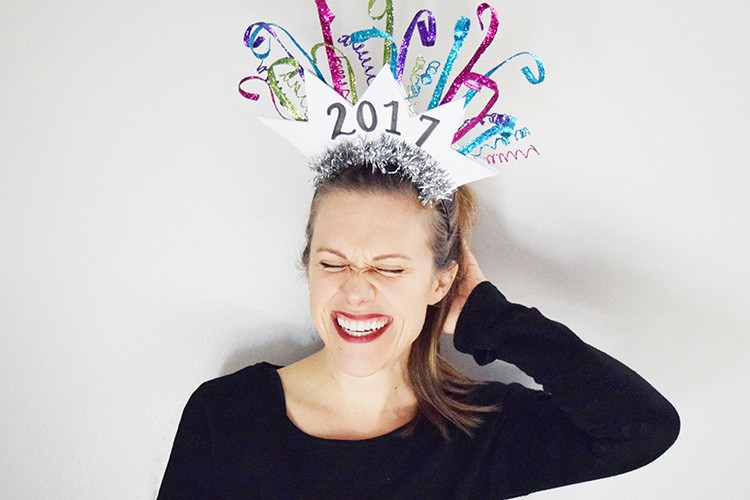 If you'd like to see some more seasonal DIYs, check out my easy winter wreath and Christmas card tree.
XO, Kelly