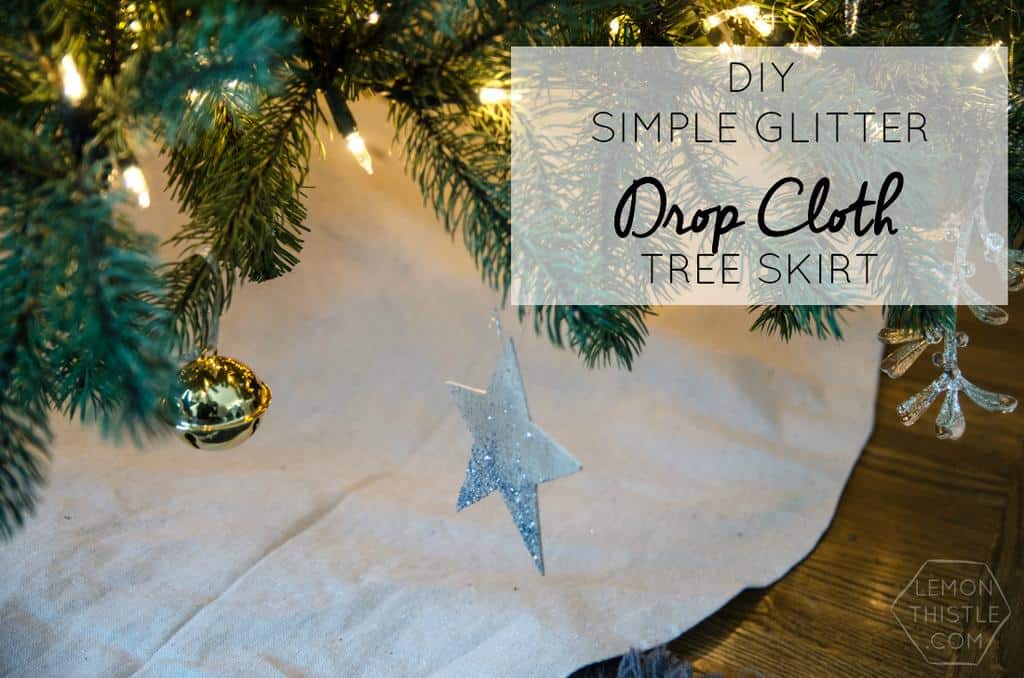 Hello again everyone! Colleen here- mama of twins and lifestyle blogger over at Lemon Thistle (home to DIY, Parties, Home Decor, & of course babies!). Can you believe how close we are to Christmas? I mean, it may as well just get here. Today I'm excited to show you this quick update I made to our Christmas decor. I've actually been making drop cloth everything for Christmas. I bought one to make this tree skirt and had so much left over (still do!) I made this pillow case and this wall hanging. I'm not sure what to do next, but there will be something!
This tree skirt is a breath of fresh air from our last one. Our last one was red and… well, you'll see it down there when I'm tracing it. It didn't match anything we were using for decorations. We really wanted something simple and classic and no fuss. This tree skirt delivers.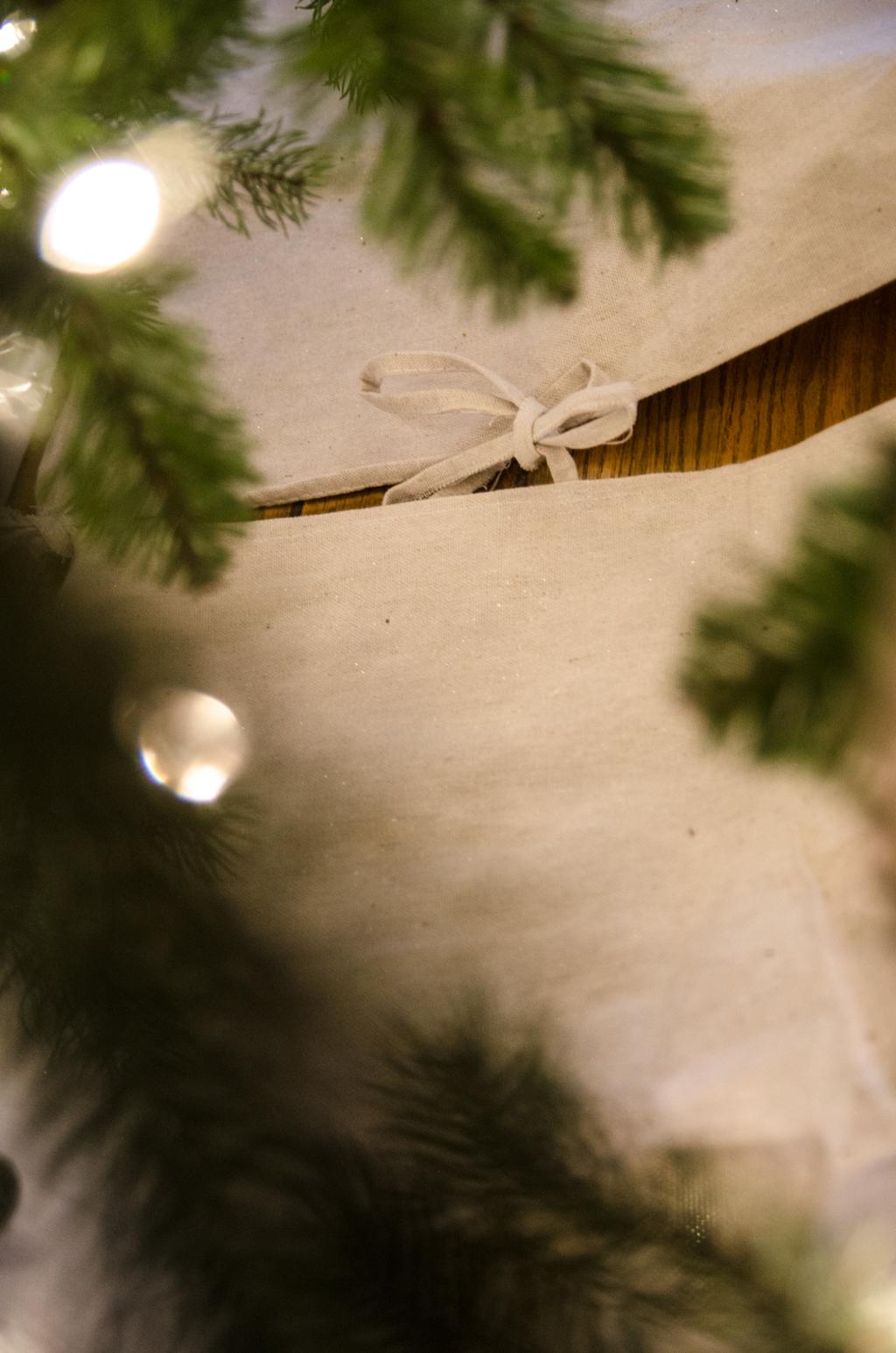 So I know that no-sew is this big thing- no one wants to sew. But I don't know why! I love sewing, so that's how I made this guy. BUT drop cloth is so thick that it glues really really well. So if you're into stitches, then feel free to use a glue gun to turn the edges over- I won't judge you.
Here's what you'll need to make your own:
An old tree skirt
Drop Cloth
Scissors
Sewing Machine with White Thread
Glitter Spray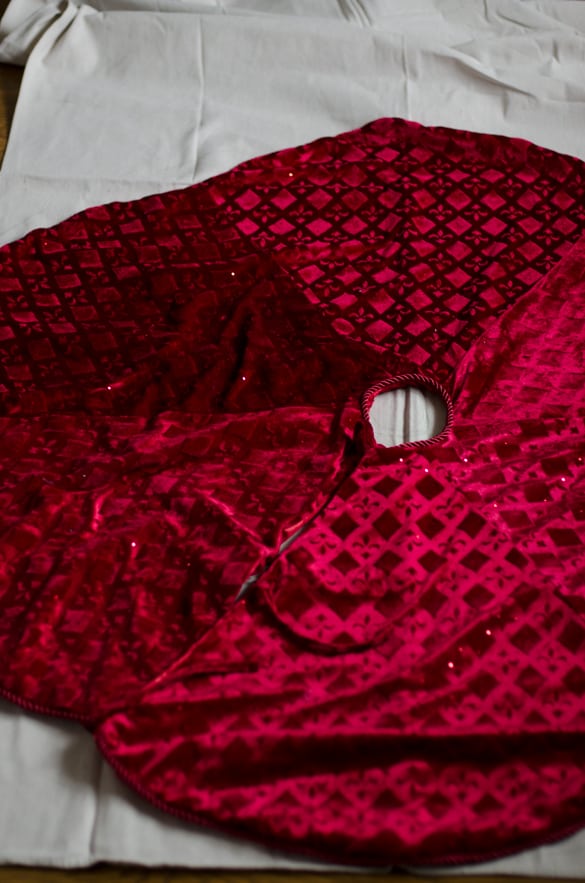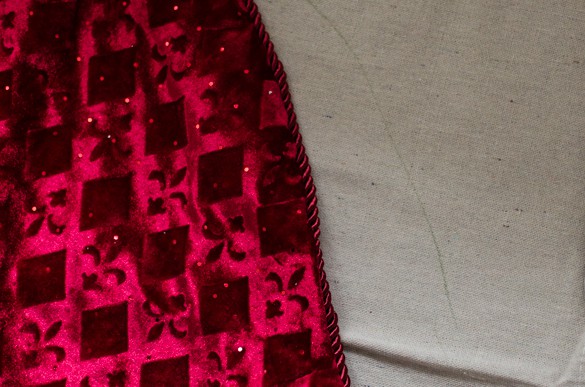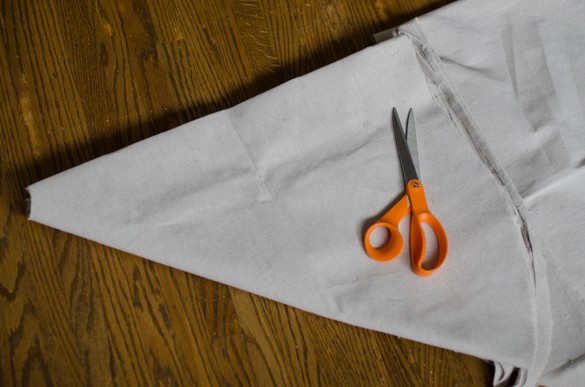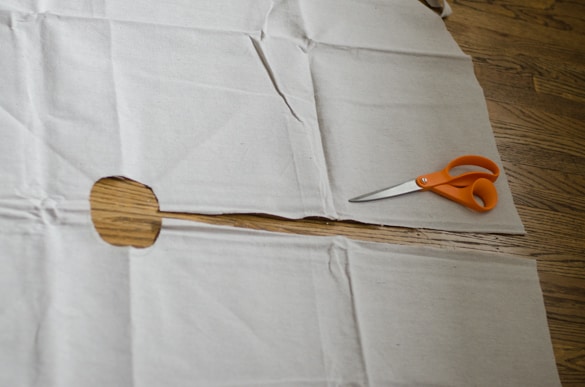 Okay, let's start by hauling out that old tree skirt that you're ready to trash. You have one, right? If not the dollar store has tree skirts for a buck you could trace. Got it? Good, get excited that you'll never have to see that thing again and trace it out on your drop cloth, adding two inches around the edge. Also mark where the center is. Go ahead and cut your tree skirt out and the hole in the middle. To save time, I folded mine. This is also a good strategy to make sure it's circular after you cut. Then, cut a slit where you'll be adding your ties.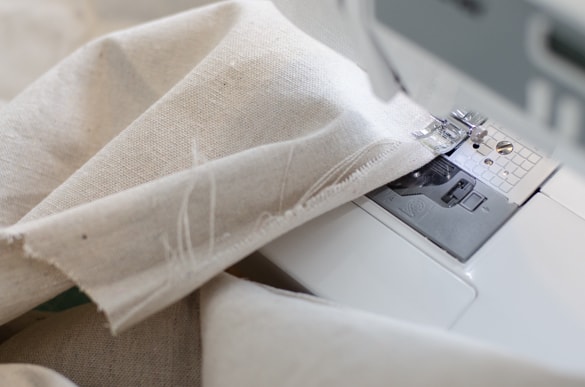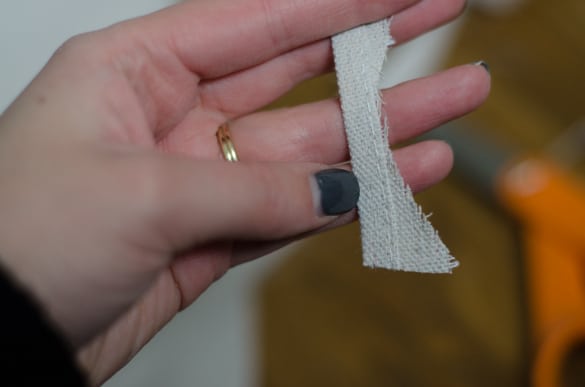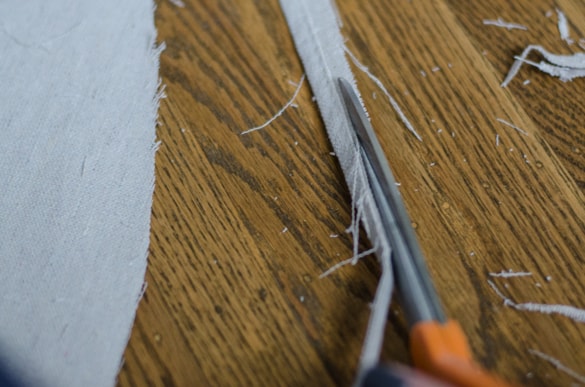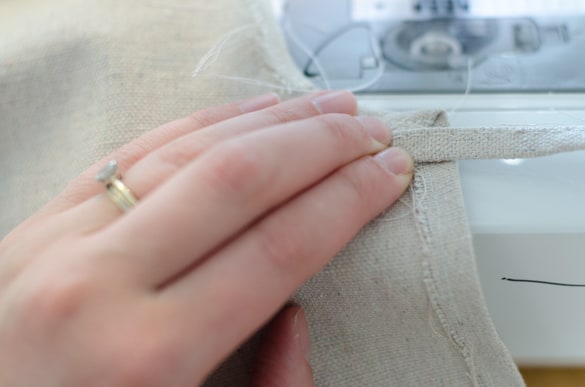 Once your drop cloth is all cut out, head over to your sewing machine and fold under the edge and hem it (or glue it!). Once your edges are all finished, pull your drop cloth back out. Use the scrap edges and cut as close to the stitching as possible. This will make your ties to close your tree skirt off. This saves you some sewing. Cut 6 of them to length (about a foot) and stitch them on to your tree skirt- three on either side of the slit.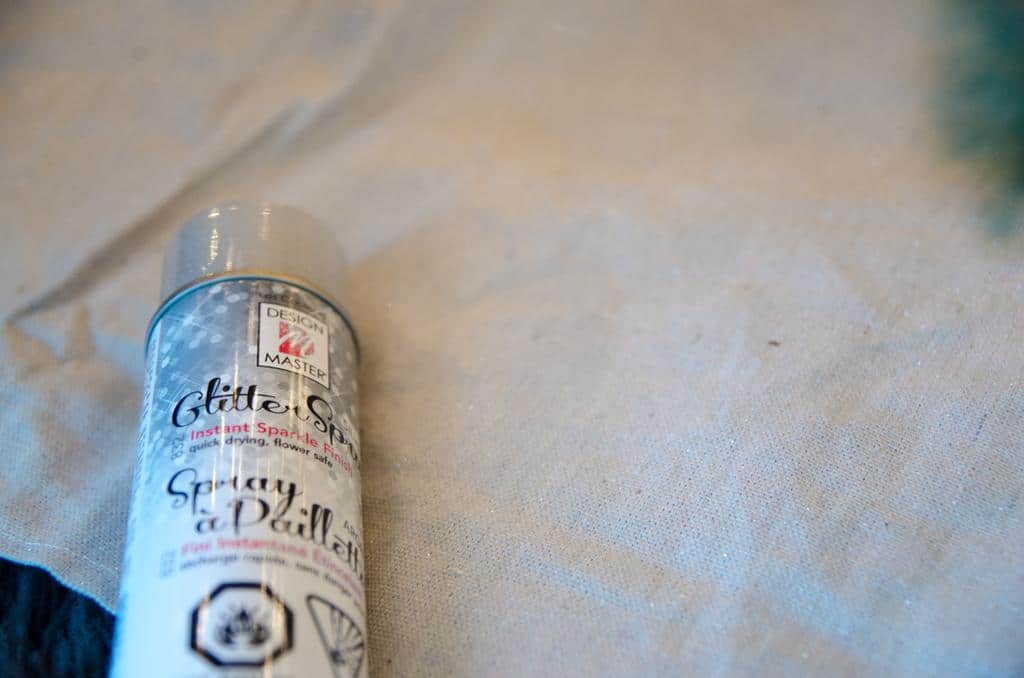 It looks really good (and simple!) as is at this point, but I decided to add a bit of sparkle. I used glitter spray (in the spray paint aisle at Michaels) and did three coats. The photos don't capture how shimmery it really is- it reflects the lights on the tree perfectly.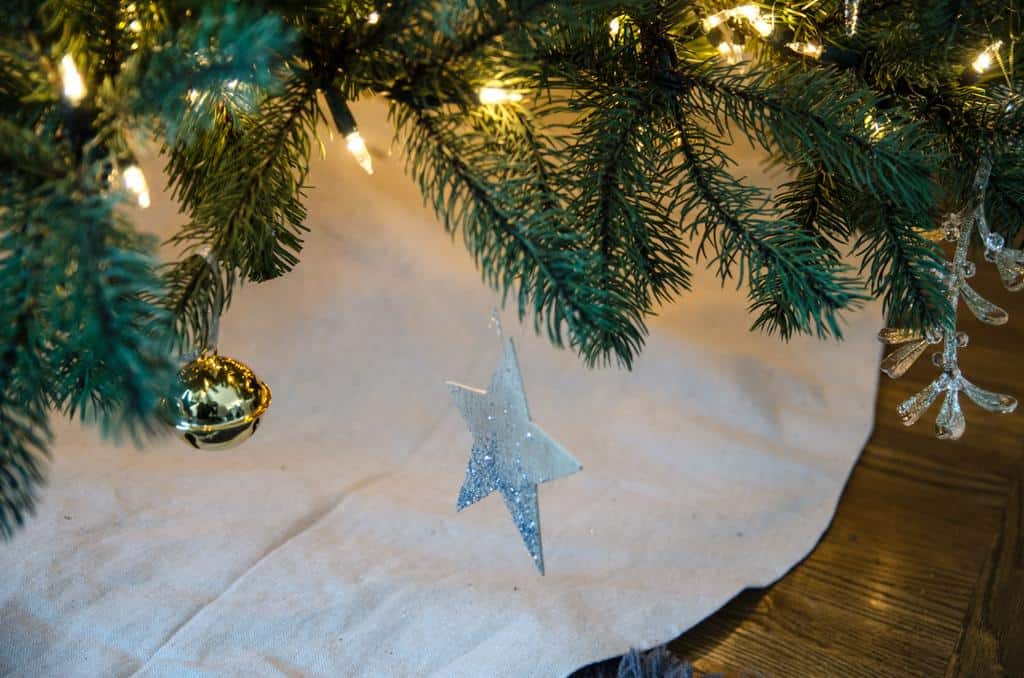 That's all! you're done and you can go tie your drop cloth tree skirt under your Christmas tree and admire how not-tacky your house is. I should say- this is totally my style BUT my aunts commented that they like our old one better. So I won't be offended if you like that red thing up there- it's just not my style. What do you think? Could your Christmas decor use a bit of simplifying? And how about drop cloths- yay or nay? I was unsure until I bought this one and now I'm hooked… have you ever used one in a project?