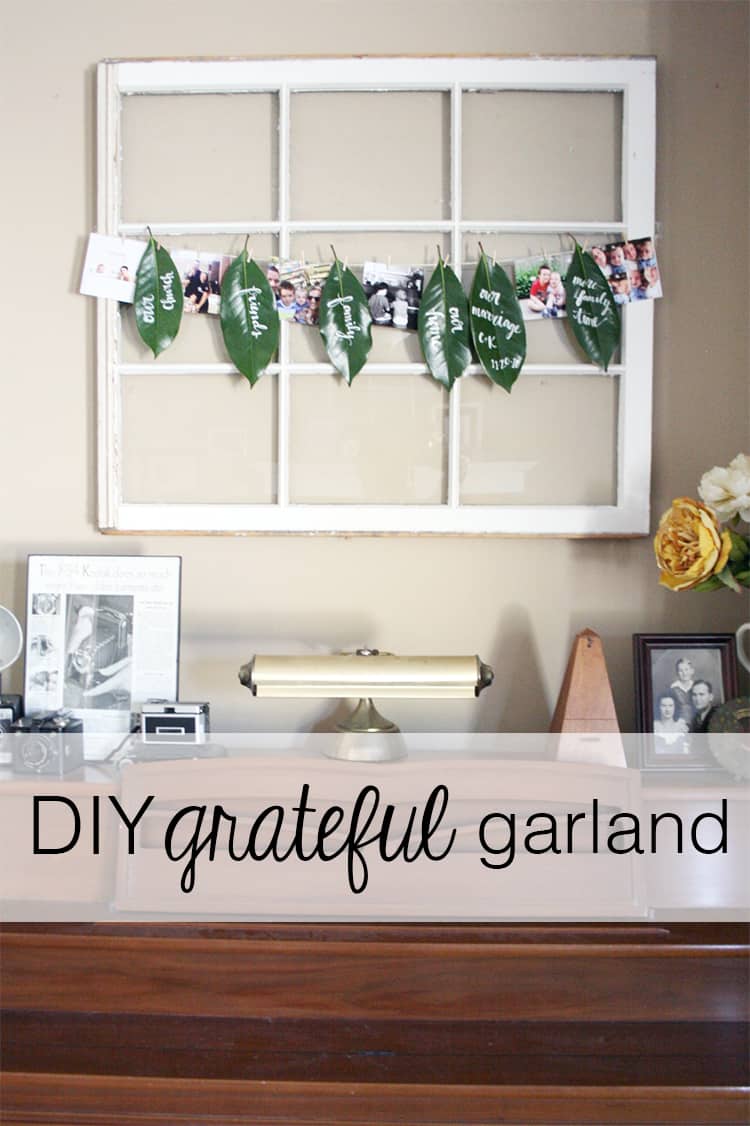 Tis the season for good food, family time, and focusing on what we're grateful for.  Sure, it's easy to name them when asked, or go around the table and have everyone share.  But I like having a more physical, daily reminder.  Something to look at each day.  It's a grate way to stave off the Monday blues are if you're feeling like you're in a rut.  Having my grateful garland is a wonderful way for me to refocus any negative energy I may be feeling.
What You'll Need:  Magnolia Leaves (real or faux), Paint Pen, Pictures, Mini Clothespins, Twine, Removable Hooks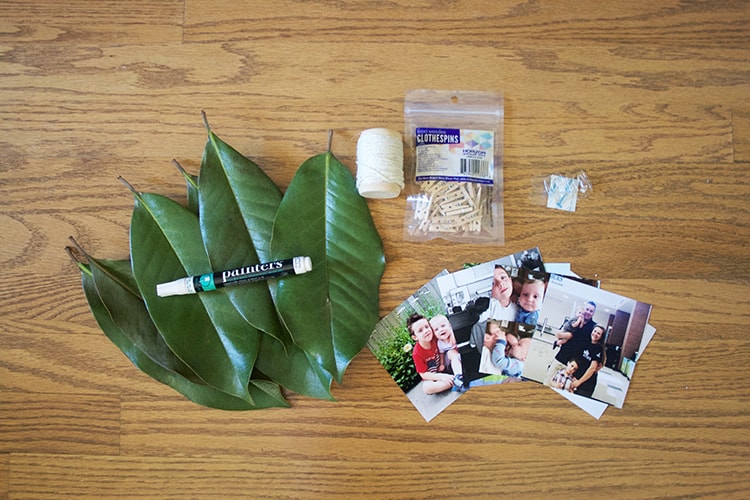 Start by writing on the leaves the things that make you feel grateful.  If you are using real magnolia leaves, you don't have to treat them if you don't mind replacing them every week or so.  They will start to curl as they age so if you want to interchange them, this is a great and inexpensive way to go.  You'll notice that some of the leaves look a little different in my pictures and that's because I went with this option.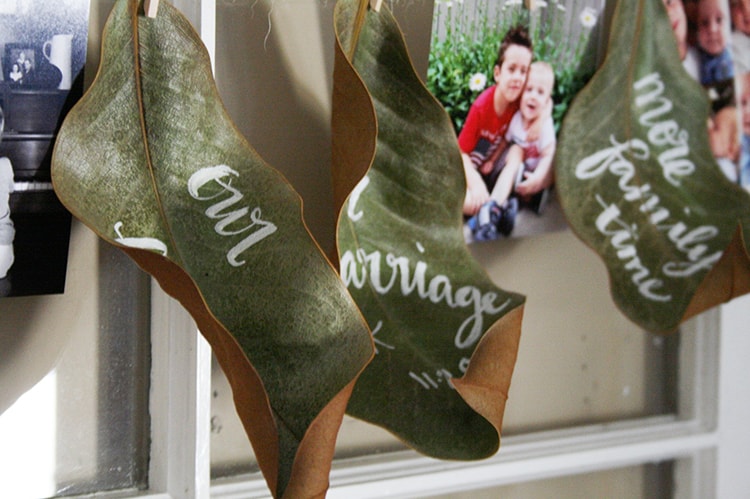 If you would like to treat them so that they last the season, check out THIS tutorial from Martha Stewart.  And if you're using faux ones, no worries!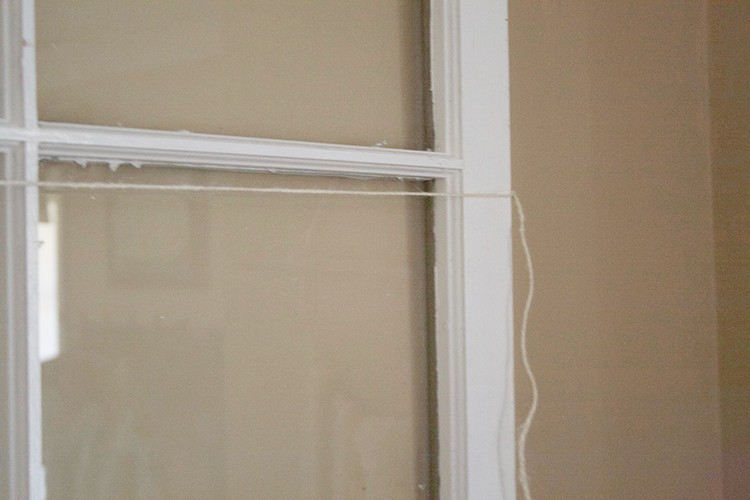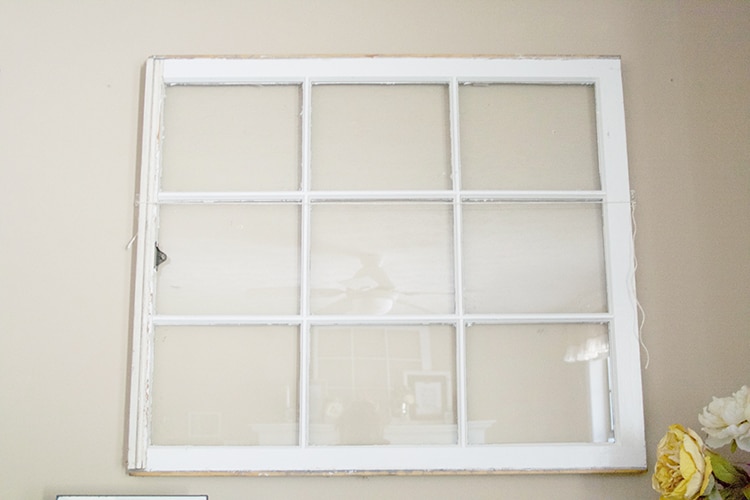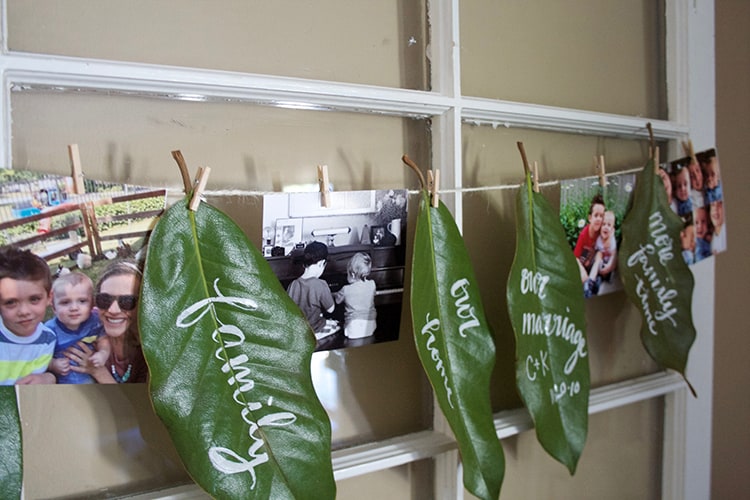 Find where you would like to hang your garland and stick the hooks to the wall.  I love the clear hooks because they blend in easily.  I chose was this great space we have above our piano.  We hung an old window there a few months back and this project was the prefect way to dress it up   Tie your twine between the two hooks, making sure that it has just enough slack.  The leaves and clothespins will make it heavy so you won't want it to be too lose.
Clip on your pictures and leaves and you've got yourself a beautiful reminder of all the wonderful things in your life!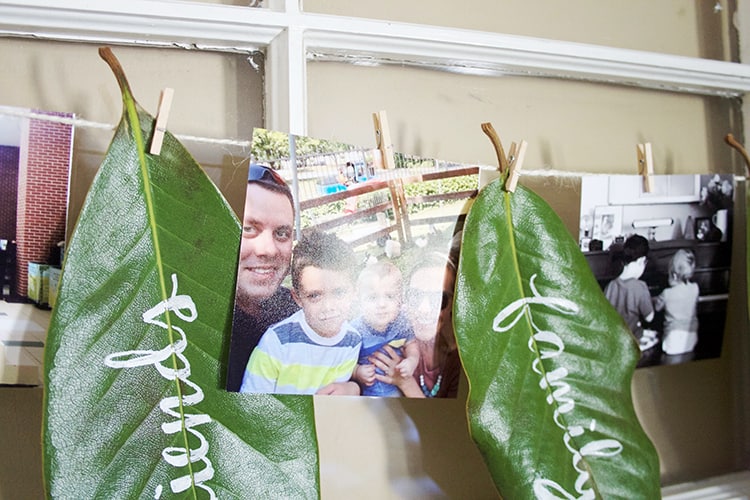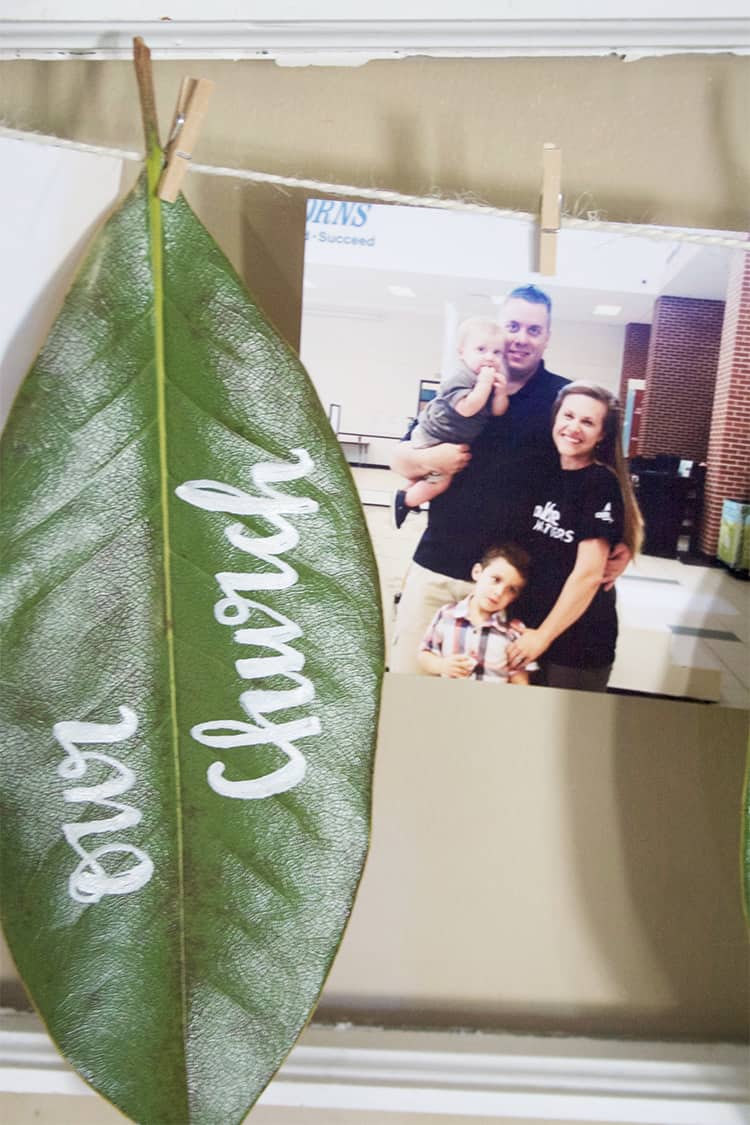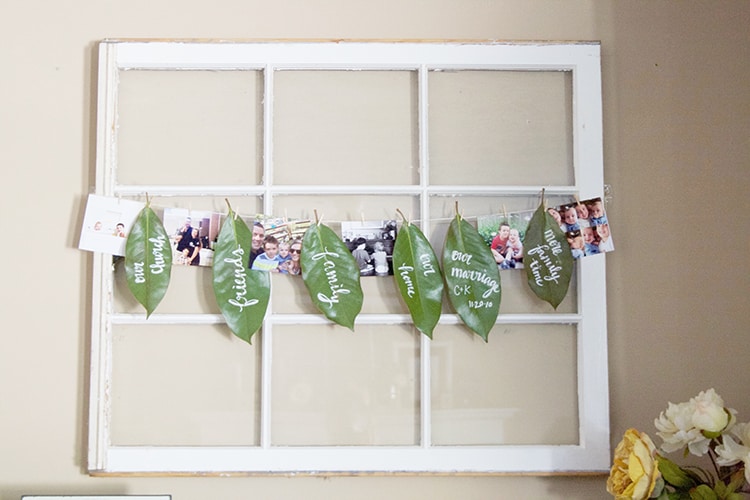 My garland makes me smile every time I look at it!  What are you grateful for this year?
XO, Kelly
You can also check out my thankful banner and turkey onesie for more festive DIY fun!