Hi Guys! I'm Colleen- the girl behind Lemon Thistle and I'm SO excited to be the newest contributor here on Pretty Providence! I'm going to be stopping in every month to share a DIY for y'all and the first one I have for you is these cute little Felt Wall Hangings! Before I share the how-to, let's get to know each other, shall we? I'm a mama to 9 month old twins, I love to party (you'll be seeing some party DIYs here, I'm sure), and my awesome hubby and I are working our way through renovations on our new home. Oh, and we're operating on a budget too- that's why I love Pretty Providence so much. Nice to meet you :)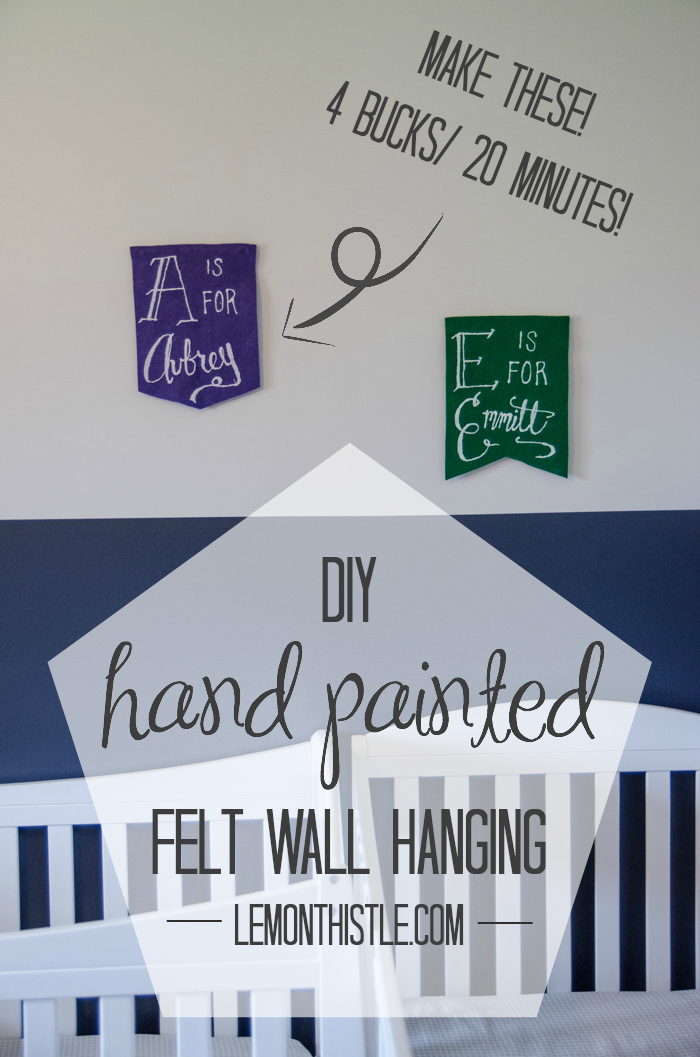 So these little felt banners cost me a grand total of $4 (plus tax) to make four of them- and I have leftover supplies. Not bad, eh? (I'm Canadian, so I can say that). Here's what you need before we get started.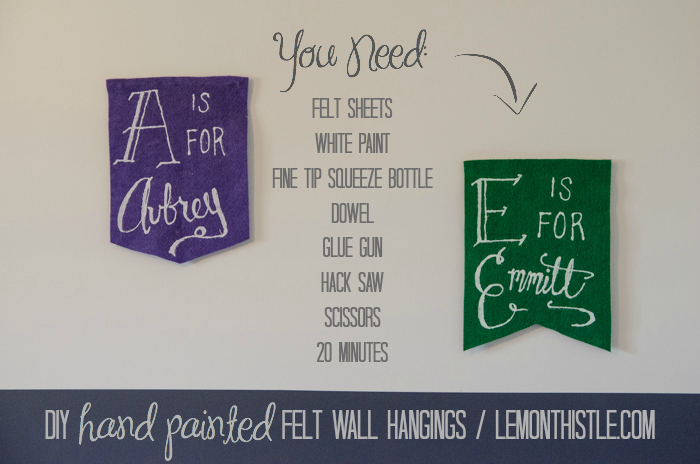 You'll need:
Felt Sheets (3/$1)
White Craft Paint ($1)
Dowels (6/$1)
Glue Gun & Hot Glue (on hand)
Fine Tip Squeeze Bottle (2/$1)
Scissors (on hand)
Hack Saw (on hand)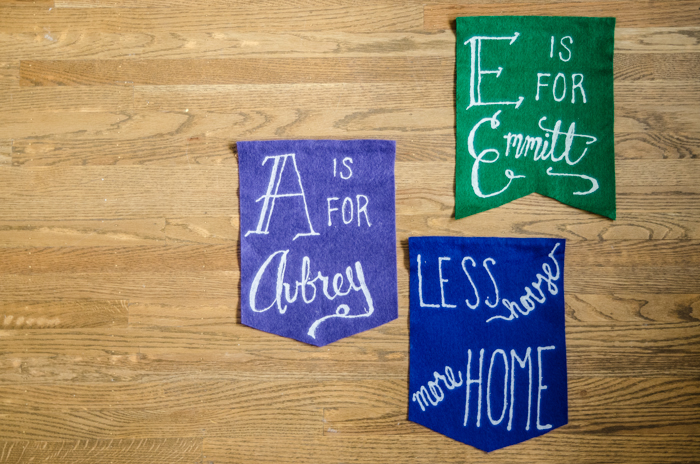 First you want to cut your banner in the shape you like. I drew out some practice designs on paper first to decide which kind of bottom I wanted for my banners- this also helps you when it comes time to get drawing! I love the pennant look- so I folded mine in half to cut on an angle. A note on felt- I just used the cheap-o dollar store felt, but you can order some awesome, thicker luxe felt here. Considering how good these turned out, I think I'm going to get myself some really nice felt to make a bigger one for my dining room!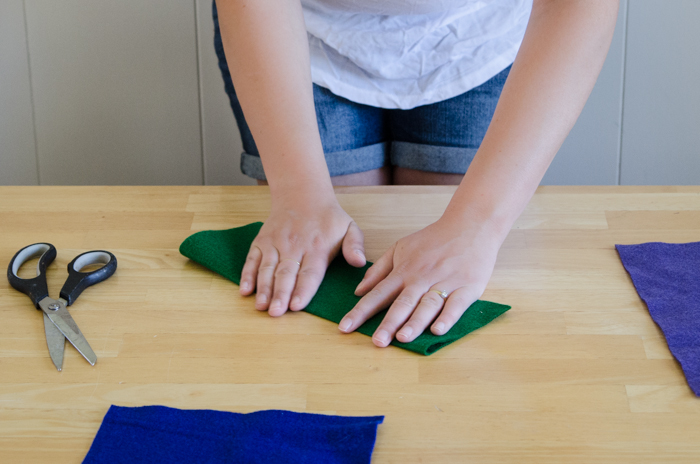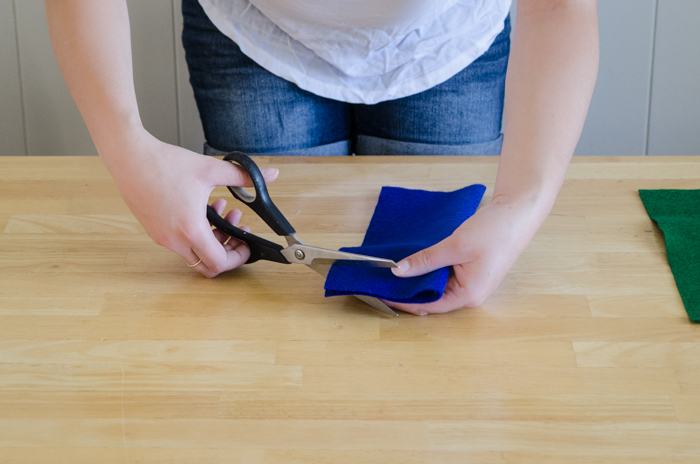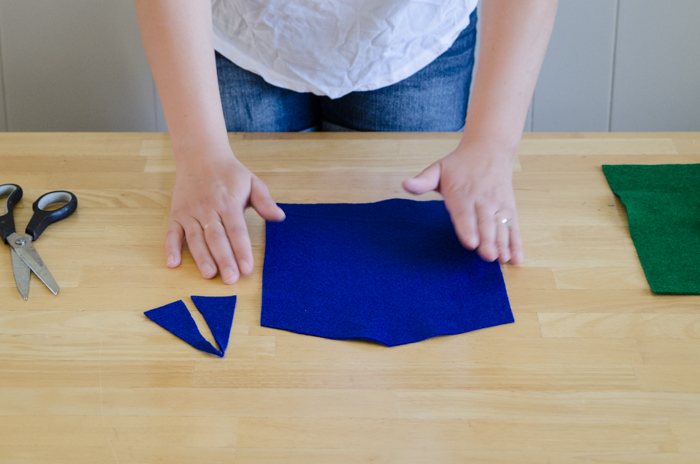 Fill up your squeeze bottle with paint and practice getting your pressure even on the scrap pieces of felt. Felt's funny to work with because if you press on it, the fabric gets all fuzzy. I found it easier to draw super lightly, then go back over to add more paint to areas I wanted bolder. Originally I was going to try painting with a paintbrush and the squeeze bottle- but the squeeze bottle worked way better than the paintbrush, so I'd go with that if you can find it (mine are from the dollar store).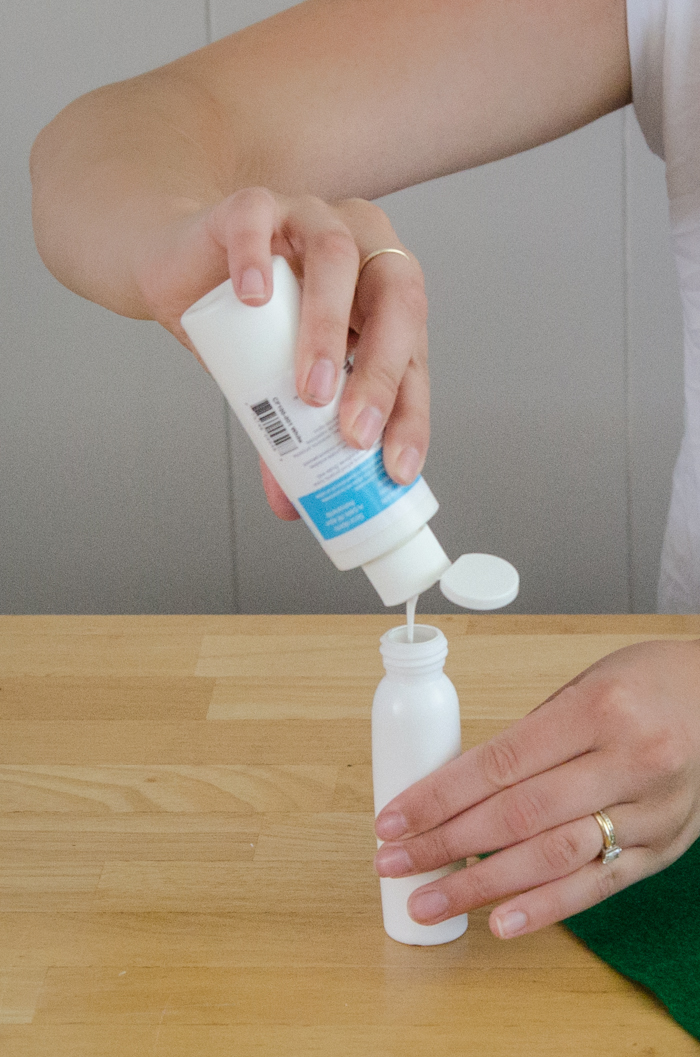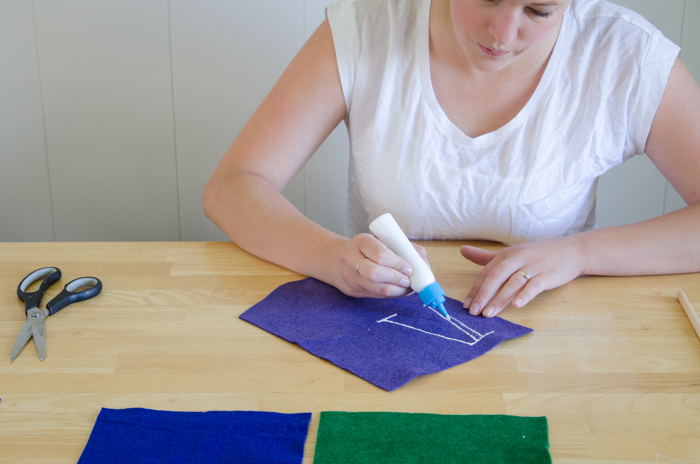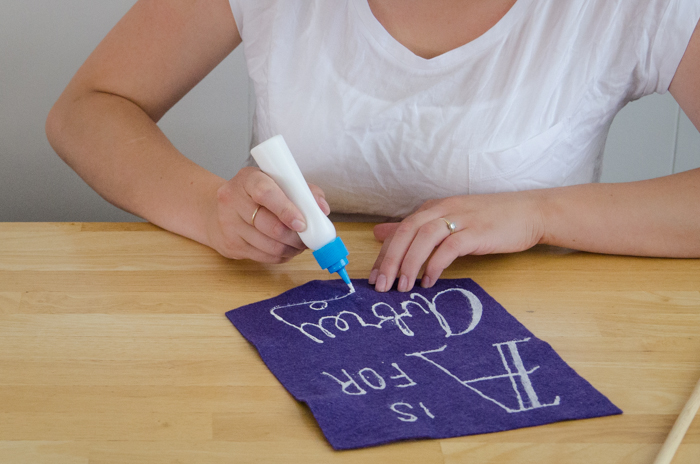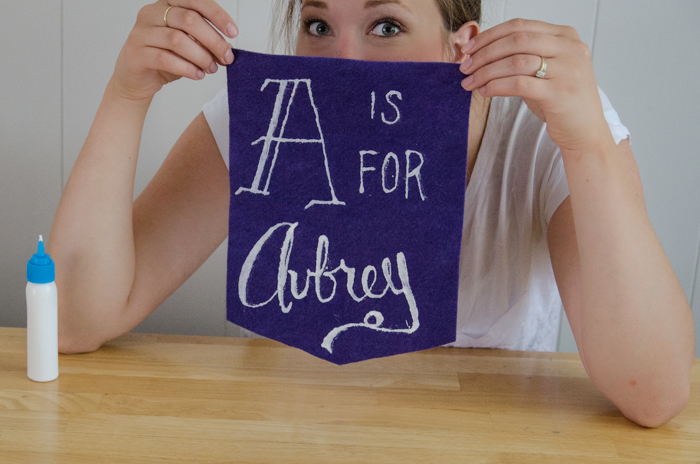 Once you've drawn out your design, let that baby dry while you prep your dowel. Measure how long you need it to be- mine are glued to the back of the felt to hang them by, so I wanted them a tiny bit shorter than the felt. I cut mine with a hack saw- but any old saw would work. Use hot glue to affix the dowel to the back of the felt. I hung them with tiny nails and the dowel sits on top- with the nail heads between the dowel and felt.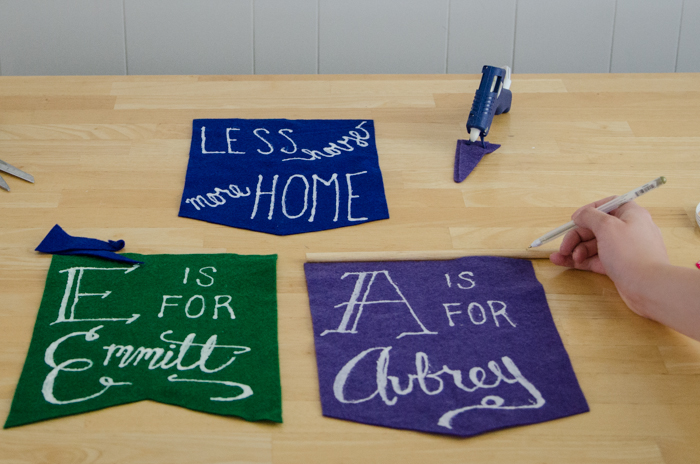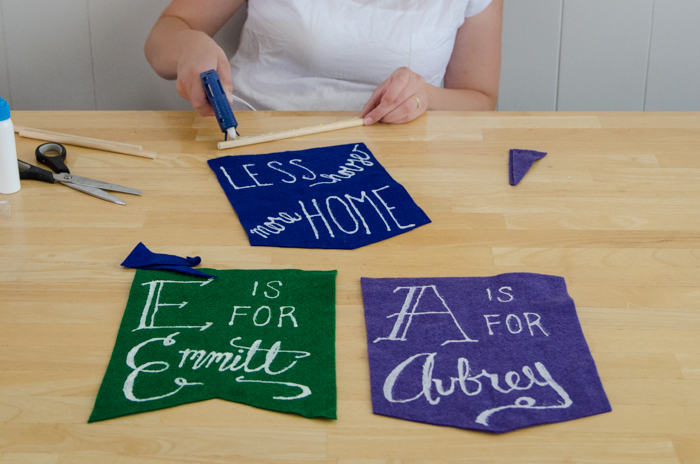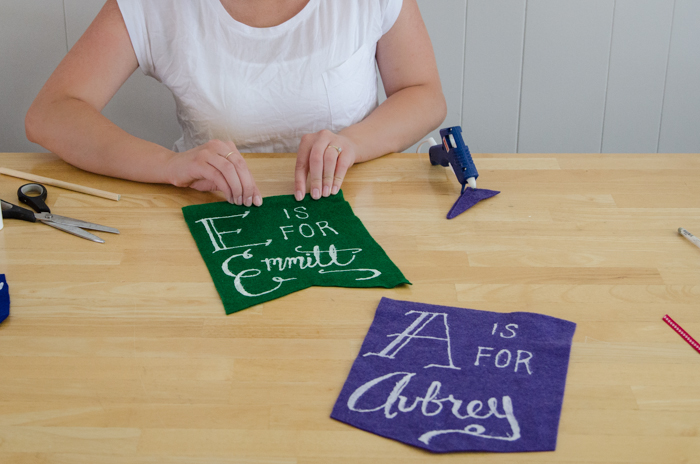 All done! It's so easy, and these little banners make a big statement- for a room or for a party! Can you picture a 'Welcome Baby' for a shower or a 'Happy 1st Birthday'? These ones I made to hang above the twins' cribs. Their room is slowly coming alive with these banners and their new light… I can't wait to share it when it's all done!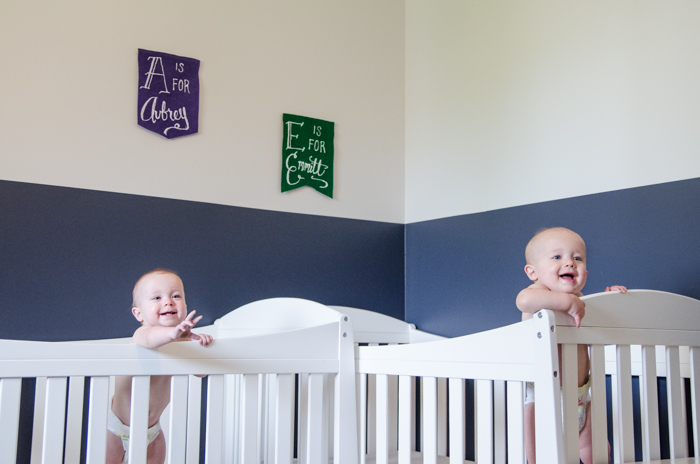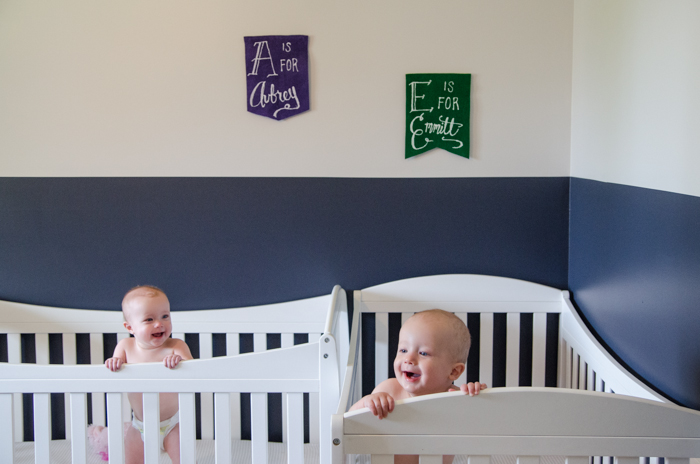 To find more DIYs on a budget, like this one- I hope you visit me over at Lemon Thistle! What would you write on your banner?