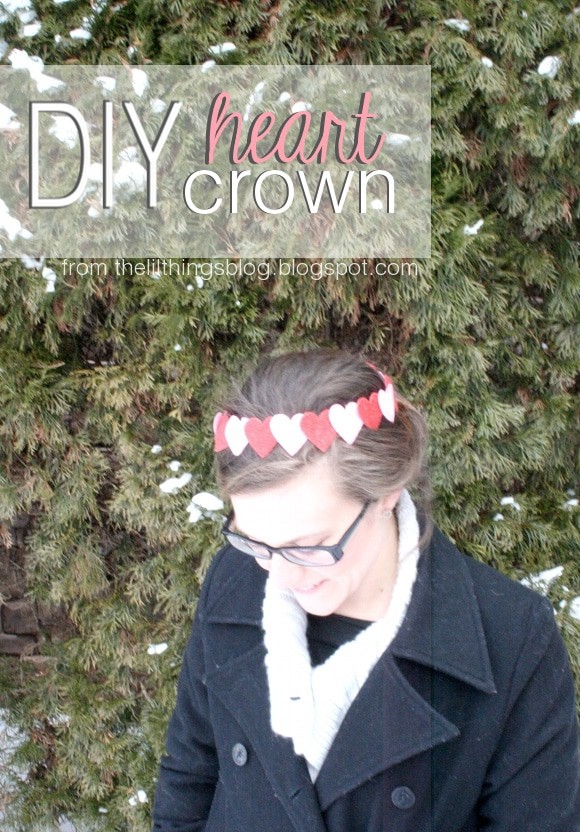 Hey there Pretty Providence readers!  It's Kelly, from The Little Things!
I'm reporting to you from the crazy, frozen, gridlocked SOUTH!  Luckily we are staying warm and have been able to spend some great quality time together.
Now that it's February, I thought I'd make a little something for you that's cute and festive. What makes this DIY even better is that you can probably do this for about $3.00 tops!
What You'll Need: Foam Hearts, Elastic or Ribbon, Glue
Take the elastic, mine is from my stash of elastic for the headbands in my shop, or ribbon and cut the length you need.  Since I'm the only lady in the house, I used my head.  Glue the ends together to make the base for the crown.  If you're using ribbon, you don't have to do this step since it would look very cute if you left it long and tied a giant bow in the back.  If you're using elastic, make sure you don't cut it too big since it will stretch.
Now glue your hearts around the length of elastic/ribbon.  Be sure to overlap so that the crown looks full.
These glittery hearts can be found at the Dollar Tree.  That's right…the Dollar Tree!  They are labeled as "table scatter" and while they are not available at every location, you can find foam hearts at most craft stores, especially this time of year.
Now wear it to your GLITTERY heart's content!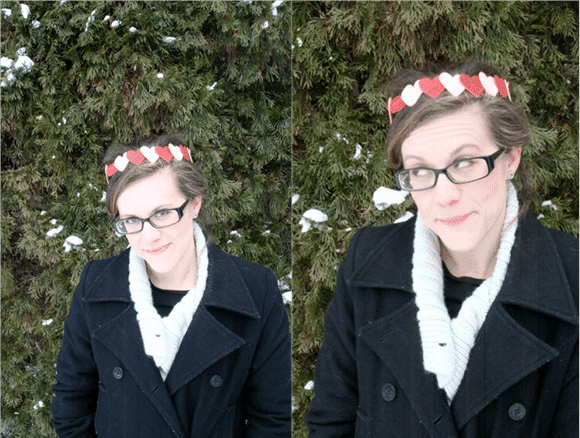 These pictures we very graciously taken my my hubs who previously spent 9+ hours the day before making his, usually 45 min, drive home! He's a keeper!
Happy February, Y'all!
XO, Kelly