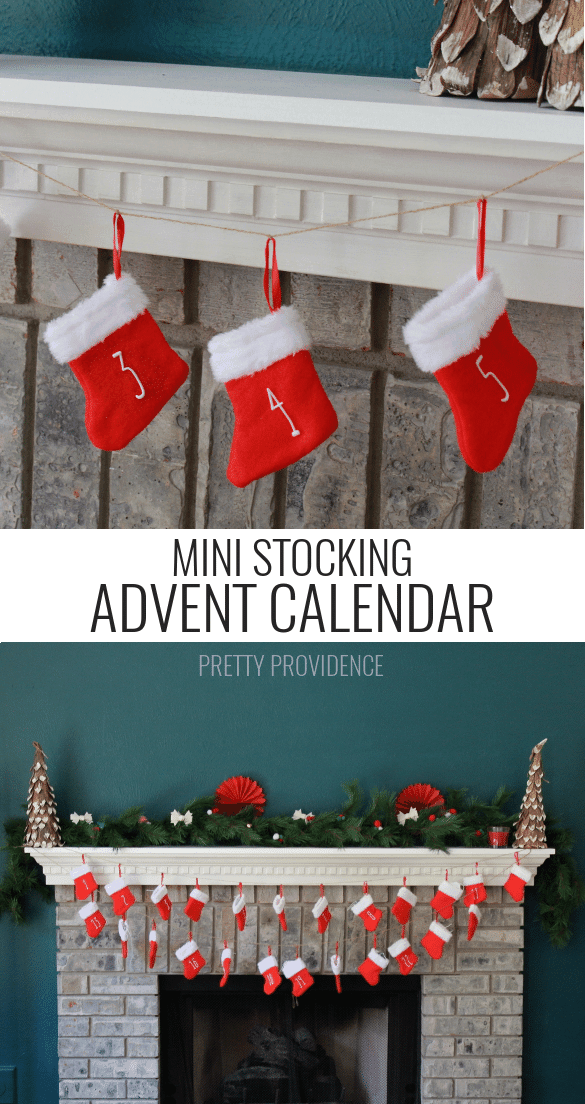 Yay, you guys! It's *almost* officially the Christmas season! To start things off on the right foot I made this DIY mini stocking advent calendar. I've always wanted an advent calendar but I like the idea of having more than just candy in it. When I saw these mini stockings at Hobby Lobby last year I bought them up, but it was too late to do an advent at that point. I just love how it turned out after being an idea in my head for over a year! Here's the how-to for what I did & the supplies you'll need to make one if you want to: 
24 mini stockings – (similar)
white "thickers"
twine
scrapbook paper or gift tags
candy
First I put the stickers on the mini stockings – seems easy enough, right? Just FYI you'll need three packages of the 'thickers' to have enough numbers for these, and I still had to get creative toward the end making more 1's and 2's out of M's and question marks!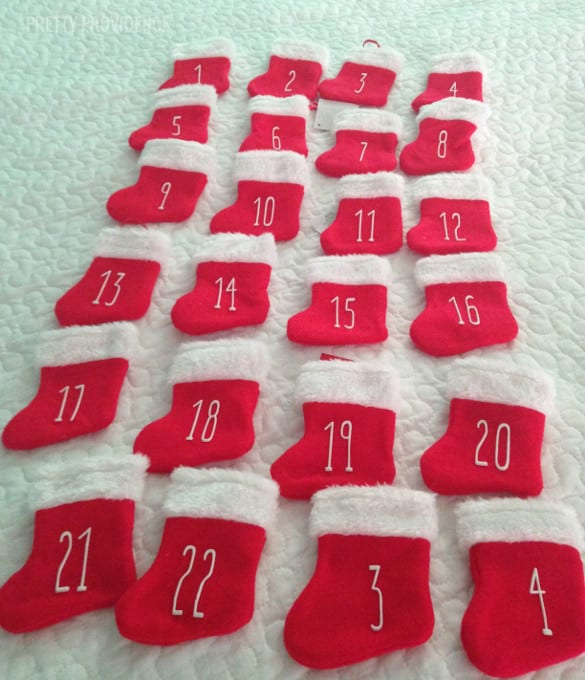 Then I filled the little stockings with my current favorite candy (white chocolate Reeses minis!) and little gift tags I made that have fun activities we can do on them – like watch Home Alone as a family, go on a drive looking for the best Christmas lights, and of course, trim the tree!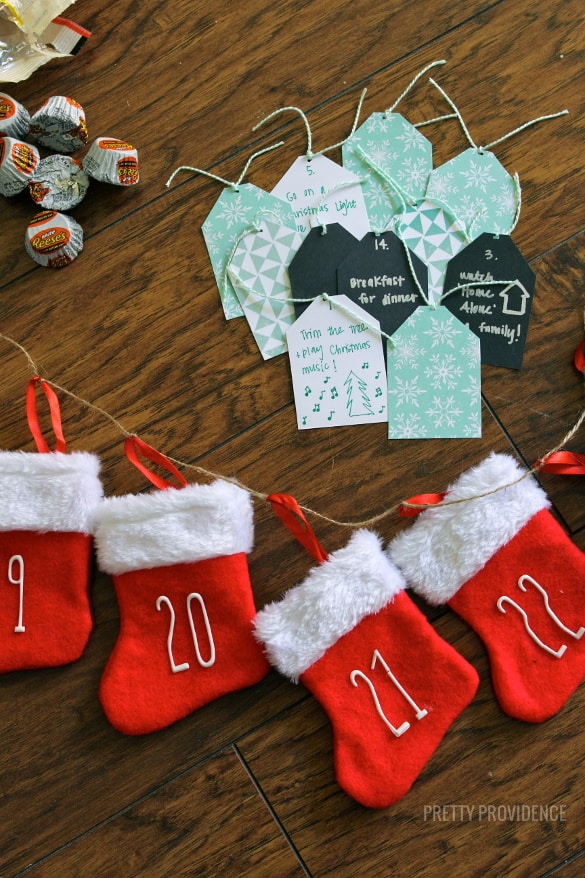 Then I measured the length of twine I'd need to hang these up on my mantle, cut it out and tied the stockings in place, one by one.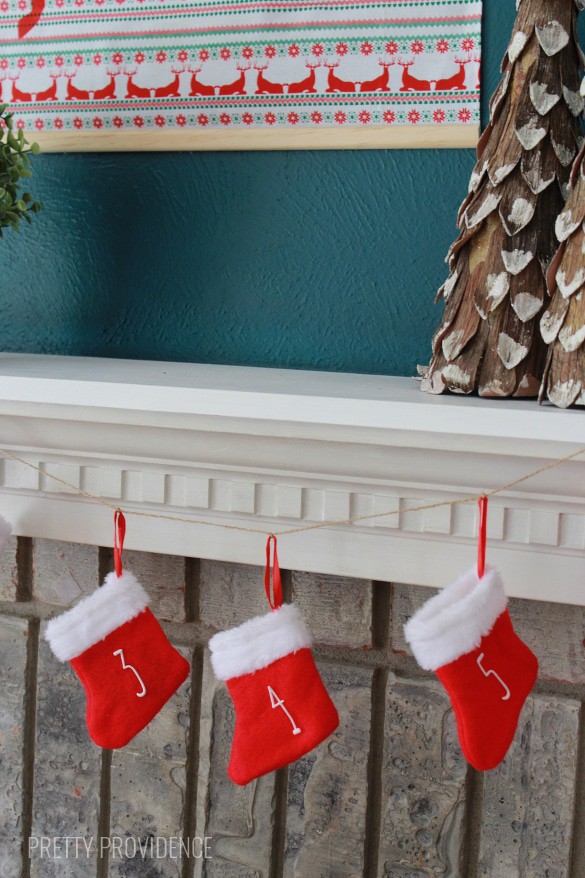 TADA! Really easy, and I totally love this and will be using it for years to come.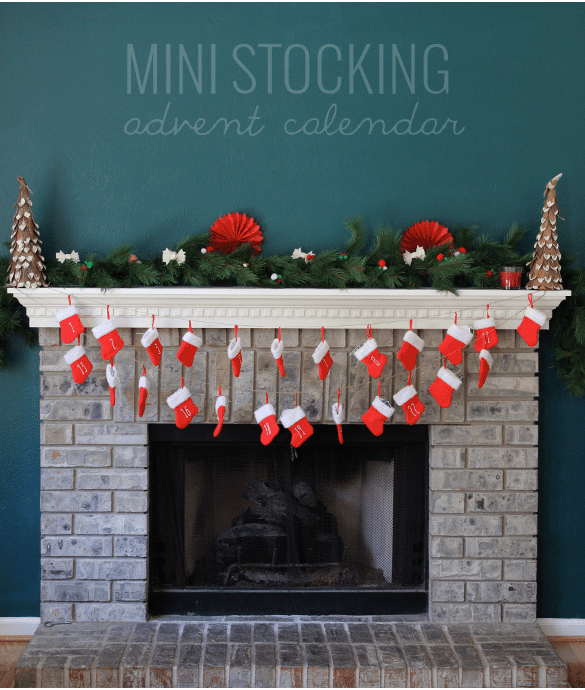 If you like this – check out our other easy DIY advent calendar and for more Christmas inspiration visit our gallery – it's chock full of fun ideas!