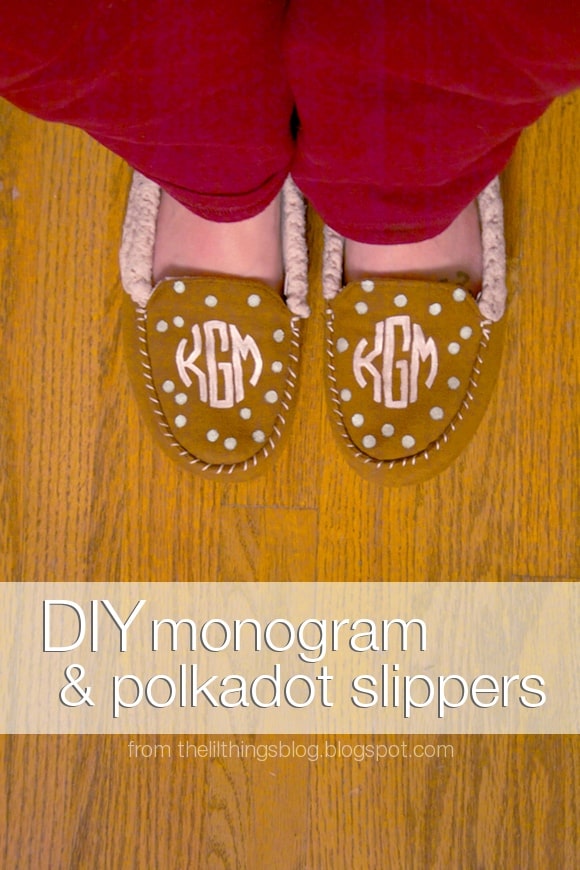 Hey there! It's Kelly from The Little Things and today I'm sharing a little DIY makeover to keep your tootsies warm this winter. I think winter has actually come to stay here in the south (but you never really know) and that means it's time to bundle up. I love sweaters and boots and all that jazz but one of my favorites has to be slippers. The fuzzier the better! Here we go, DIY monogram slippers!
I recently purchased a brand new pair that I loved because they feel like walking on pillows with the added bonus of a sole with traction. Basically I can wear them out of the house, which is fabulous! One downfall though, they were plain. Just some brown, uber comfy slippers that after a couple days lost one of their ties. That's when I decided they needed some snazzing up!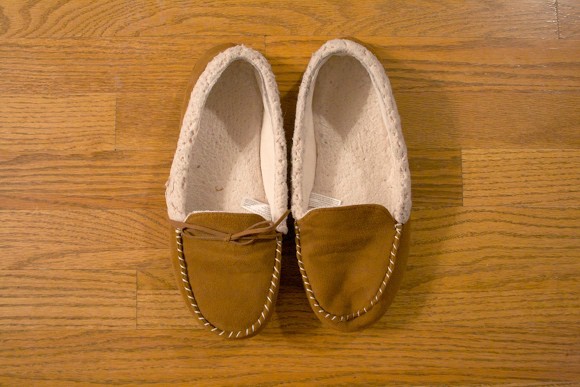 What You'll Need: A Pair of Slippers, Monogram Print Out, Exacto Knife, Fabric paint (or Fabric Textile Medium – see pic below), Pencil with Eraser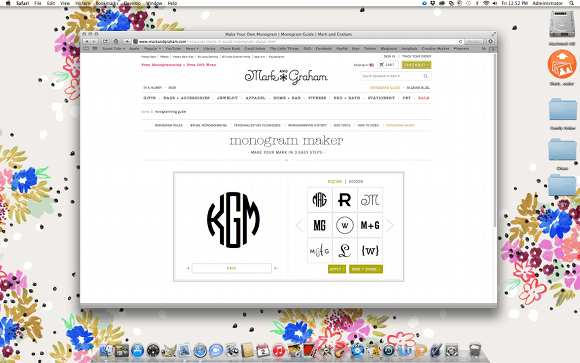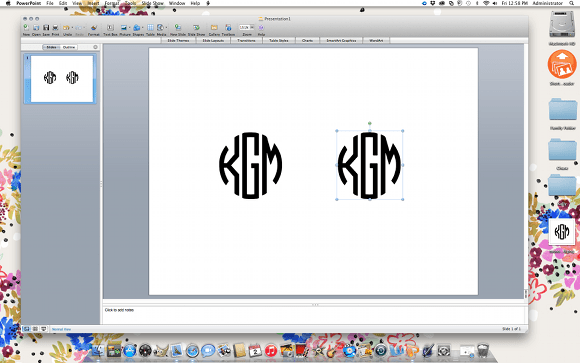 Create your monogram, I used a free monogram generator and saved the file to my desktop, then print it out in the size you need. I printed out two just in case I made a cutting mistake but you'll really only need one. Cut out the monogram using your Exacto knife then trim around edges to make your stencil easier to handle.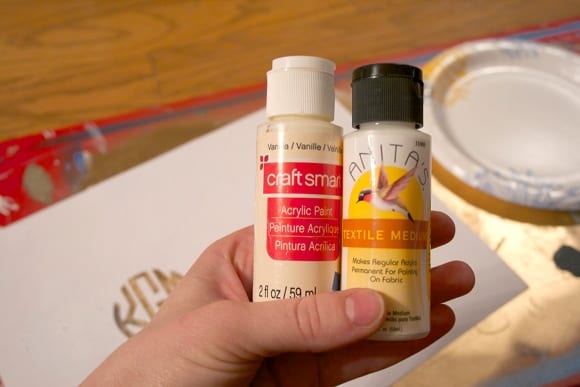 If you already have fabric paint, you can skip this step. If not, mix up your paint using the fabric textile medium. This, by the way, is one of my new favorite crafting tools. I can paint on fabric in any color I want now, so much money saved!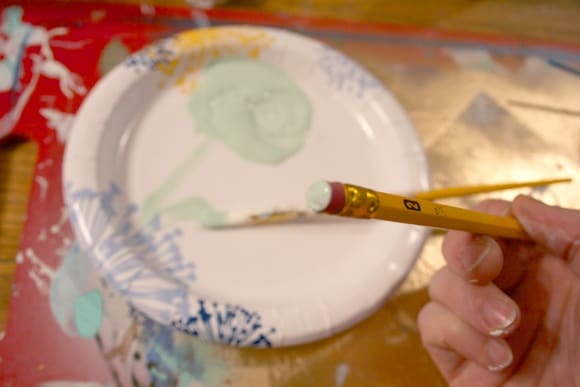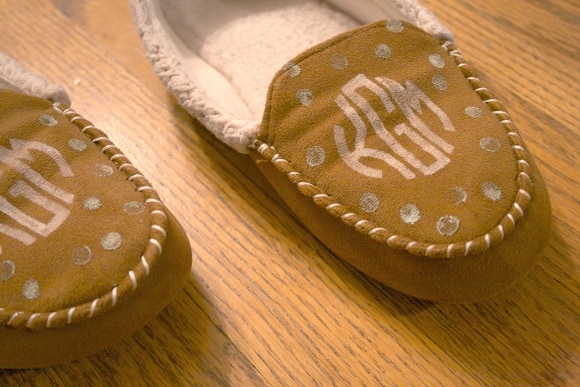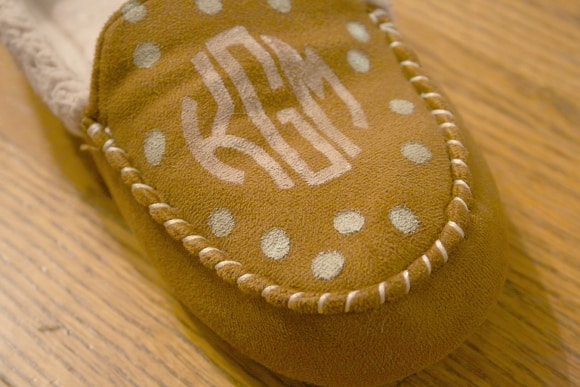 Using a gentle dabbing motion, fill in the stencil on the slippers. Then, go back over spots that need filling or straightening with a small, thin brush. For the polkadots, dip the eraser of your pencil (make sure the eraser is unused so it makes a flat stamping surface) in the paint and then onto the slippers. This will act as a dot stencil. Now fill in the circles with more paint. How many coats of paint and drying time will depend on the type of fabric on your slippers. Mine are VERY absorbent so I used quite a few coats. Just take your time, this may require a lot of patience.
Once they're dry, they're ready to wear!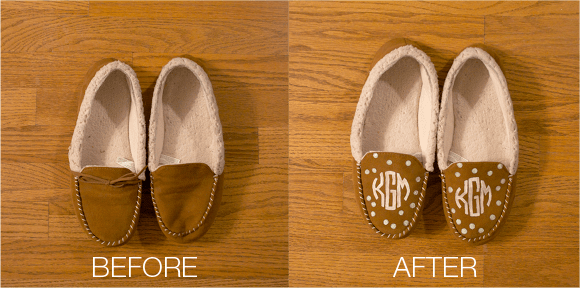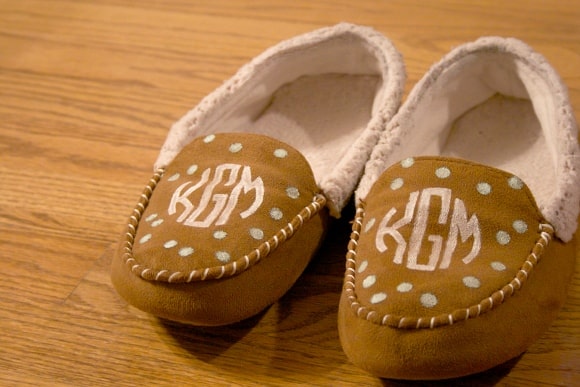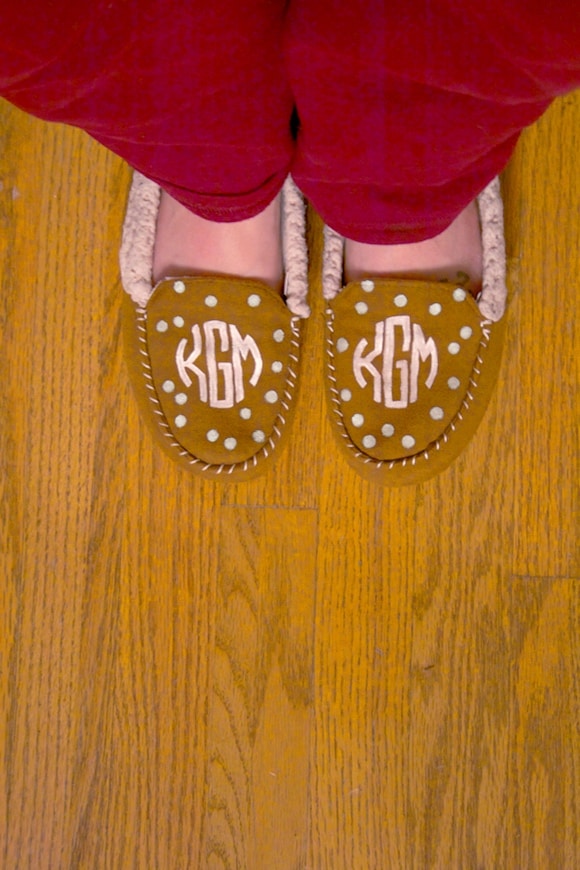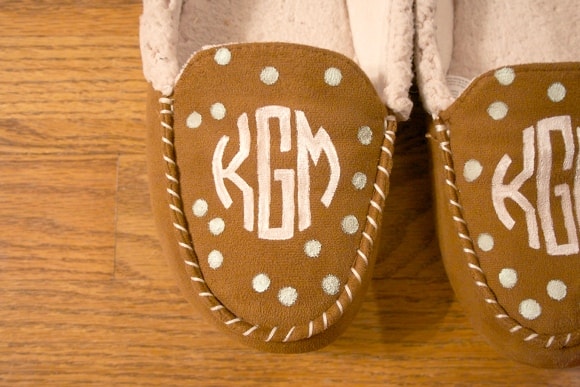 Stay Warm, lovelies!
XO, Kelly