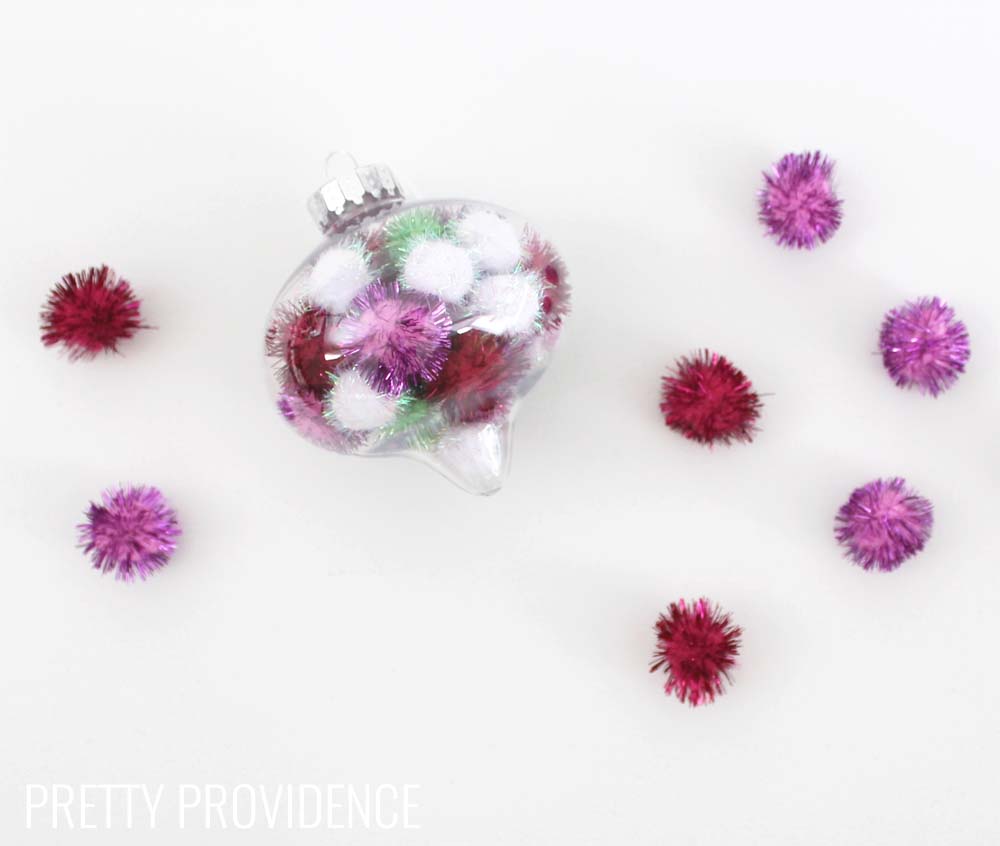 Hello everyone! Have you checked out my dream tree yet? And Jessica's? I had so much fun with my tree this year, going full on COLORFUL! I thought I should share one of the easiest ornament DIY's I've ever made with you today. These are so easy it's almost not a craft, but you do buy everything at the craft store, and assemble. So, let's still call it a craft and pat ourselves on the back when we're done! K?
Here is what you need to make these fun ornaments:
Pom Poms
Clear Plastic Ornaments
String, Ribbon or Ornament Hooks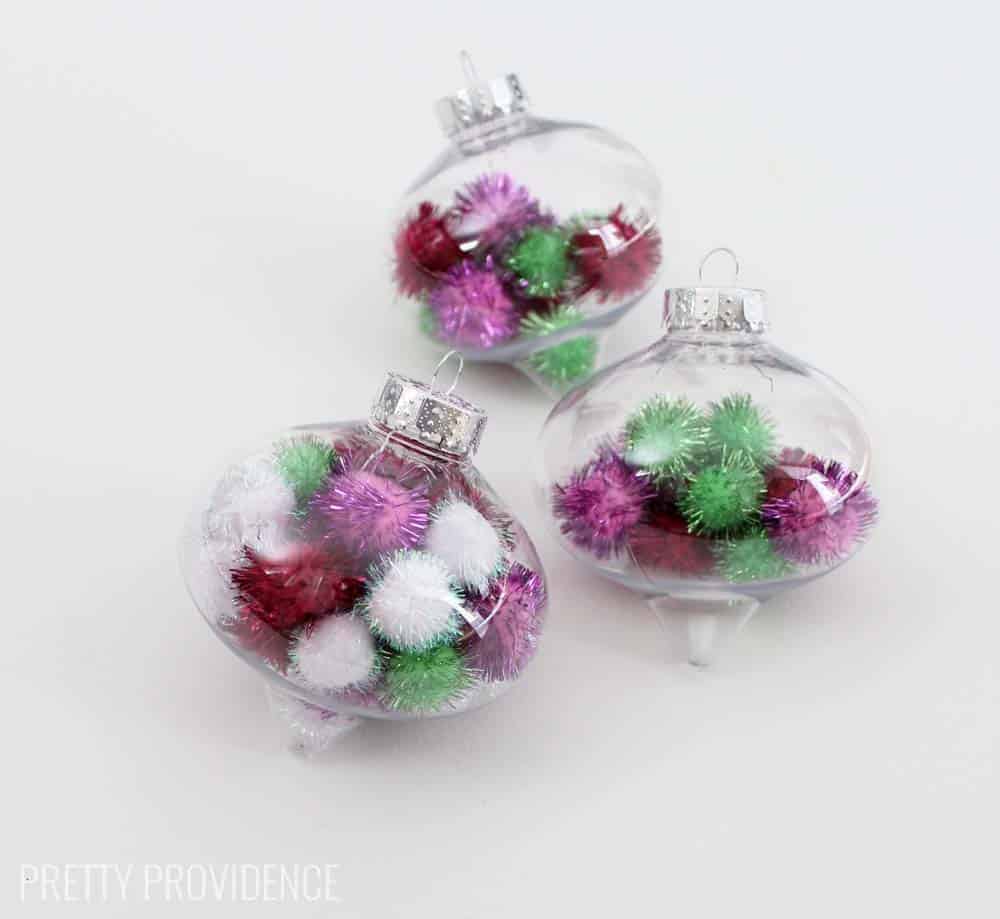 I really like to go a little bit non-traditional with colors for the holidays so I went with fuschia, hot pink, green and white pom poms. I love how many possibilities there are for this, though! You can find pom poms in almost any color ever, so go crazy with it.
How-to:
Open ornament and stuff pom poms inside. I tend to alternate what colors I'm adding and try to arrange them so I like how it looks from the outside as I go, before it gets too full. You can fill it all the way up or leave some half-full. They look great either way! Put top back on, add a hook or some string to hang your ornament with, and you're done!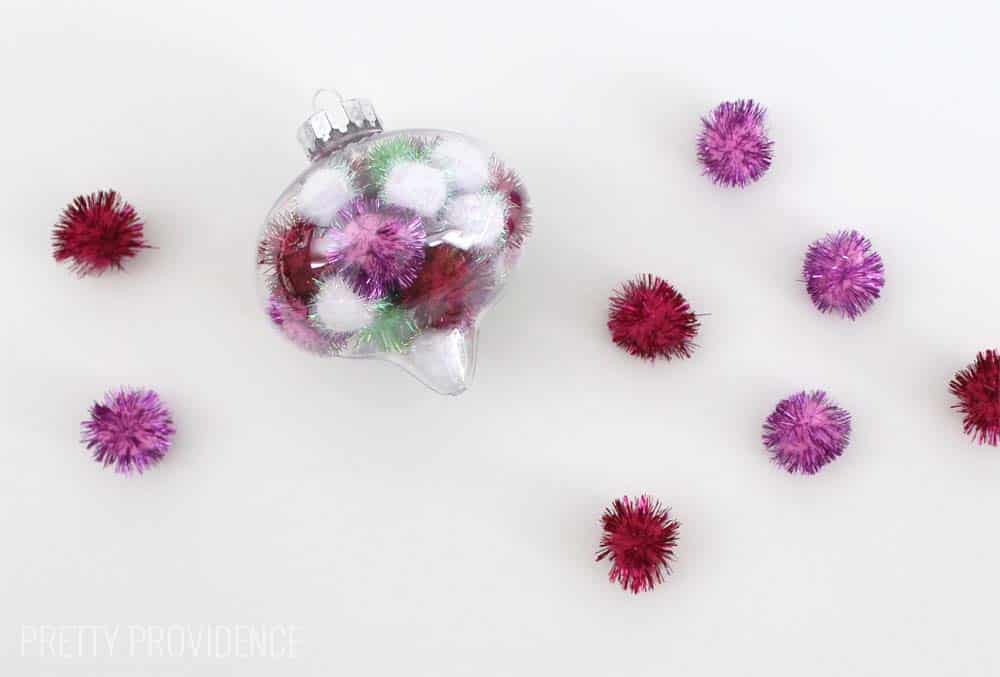 Easy and fun, right!? These ornaments are a fun addition to any Christmas tree theme. I hope you will give this one a go, and happy holidays!
xoxo,
Sarah