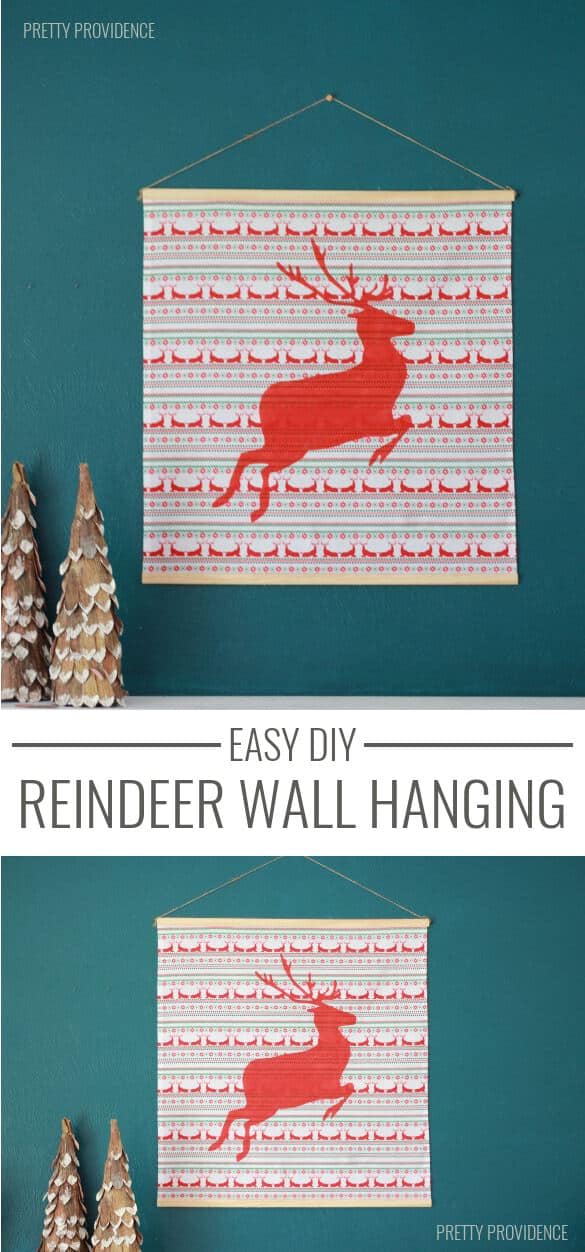 Hey all! Happy Christmastime! Who is feeling festive? We got our tree the other day, so tonight between taking turns snuggling our baby girl, the husband and I are stringing popcorn and watching these two movies back to back. I got most of my decor out yesterday and it's so fun. I made this wall hanging to add to the collection this year and I am thrilled at how it turned out. It all started with the fabric – I found it at Hobby Lobby and had to have it, even without a project in mind. Then I thought it would be fun to do a freezer paper stencil of a bigger reindeer on it. It was super easy! Want to make one? Of course you do. Here's what you need and how I went about it: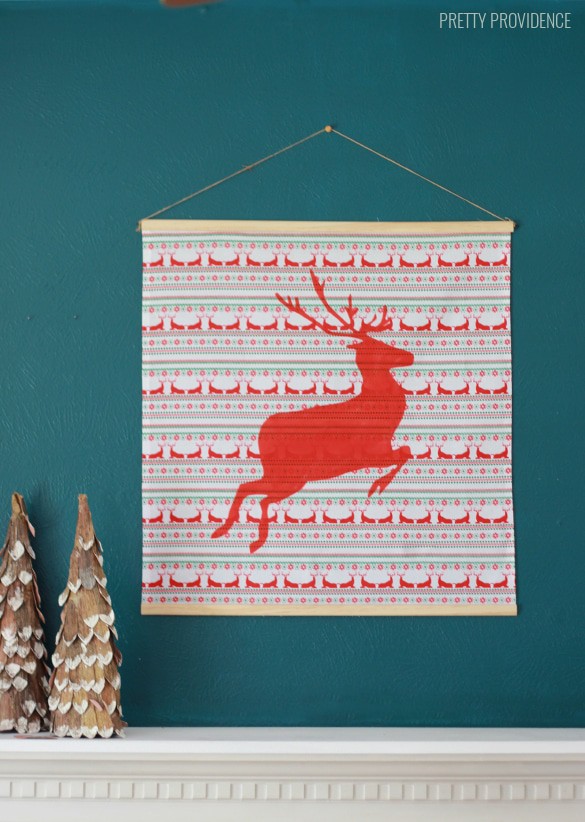 Fabric
Tacky Glue
Scissors
Twine
Two 1-inch wood panels, each two feet long
Fabric or Acrylic Paint
Paintbrush
Large piece of cardboard or foamboard (optional)
Freezer Paper
Pencil
Printed Reindeer ClipArt
Iron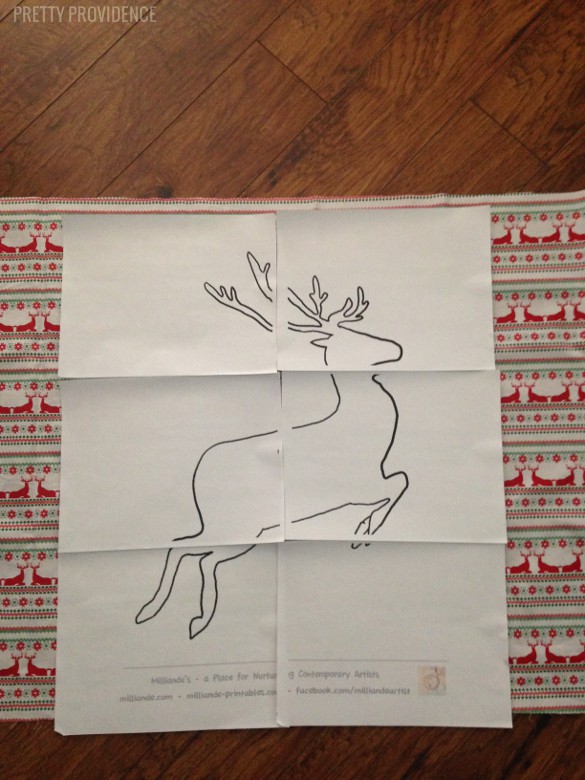 Step 1: Cut your fabric to desired size. I bought half a yard and then cut it to two feet long. Iron fabric before starting too if you don't want creases in your wall hanging.
Step 2: Print clipart to desired size. I got mine from here.
Step 3: Trace clipart onto freezer paper.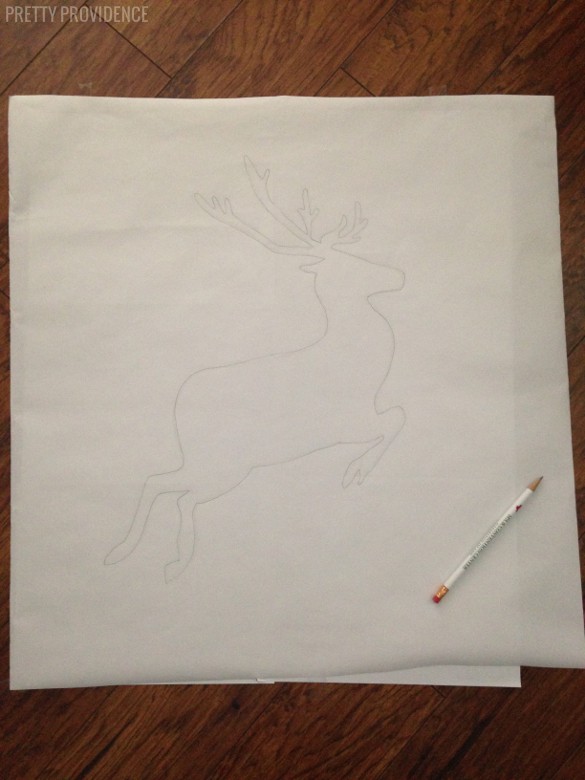 Step 4: Cut out freezer paper stencil. For more detailed freezer paper stenciling instructions see this post. Just a reminder: you're cutting the image out, so keep the outline and surrounding paper as pretty as you can.
Step 5: Iron the freezer paper stencil onto fabric making sure all the stencil edges are really stuck to it!
Step 6: Put a piece of cardboard or foamboard down under your fabric (so the paint that comes through will have somewhere to go) then paint inside your stencil and let dry at least 2 hours.
Step 7: Iron both sides of fabric with half inch creases, then glue folds down to create a sort of 'hem.'
Step 8: Glue wood panels to top and bottom of fabric.
Step 9: Attach twine to the sides of the top panel using pins or small nails, and hang!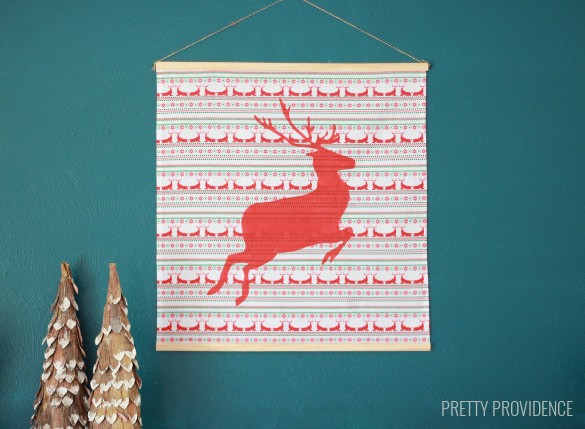 Voila! Pretty simple, right? I hope you try it!