Hi there lovelies!  It's Kelly from The Little Things and I'm so excited to share this super simple DIY.  Mainly because it involves candy, but also because it is completely reusable!  But we'll get to that part at the end, let's start with the candy!
I'm not the biggest fan of Halloween, I have to admit, but I am a fan of candy and fall decor.  This is my way of blending the two together for the season without having to commit to making something that is permanent.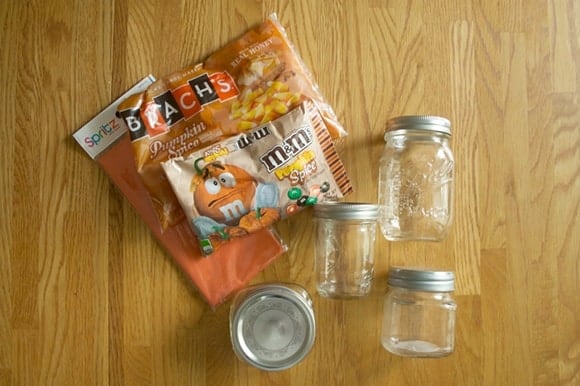 What You'll Need: Mason Jars (all different sizes), Kraft Cardstock, Small Sticks, Glue, Felt, Sharpie, Candy/Other Orange Filler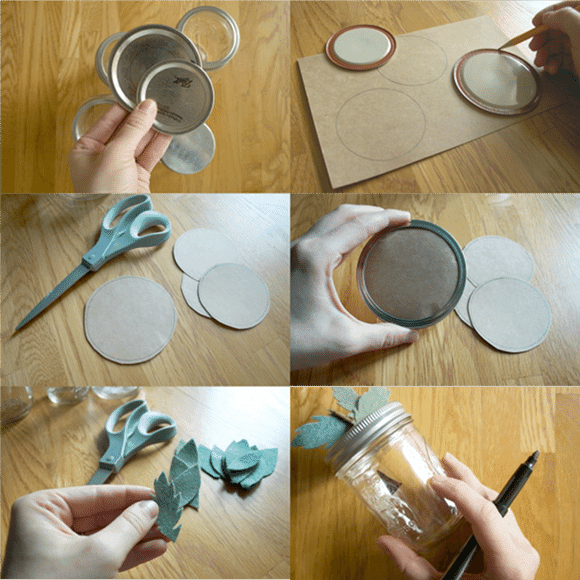 Start by taking the lid inserts out of the lids and tracing them on the cardstock.  One of my jar was not of the Mason variety but I had an extra lid and it fit just right!  Mason jar lids typically fit many different jars so definitely try if you need to.  Cut out your circles, slightly larger than what you traced, and place them in the lids.  Cutting them a little bigger makes them nice and snug.
Cut out leaves from the felt, just snip them until they look right, and glue them onto the Kraft paper inserts along with the tiny sticks for stems.  (side note: you could definitely use fake leaves, you can get them at the dollar store.  I just happened to have a lot of  felt.) Using a Sharpie, give your little guy a face.
Now fill the jars!  I used Halloween specific candies, since they were extra orange, and even Goldfish.  Not a candy fan?  Tissue paper works great and is actually cheaper than the candy.
Ready to reuse?  Pop out the cardstock insert and wipe the Sharpie off with a paper towel and some rubbing alcohol.  Put it in the dishwasher, or wash with soap and water, and you're ready to go!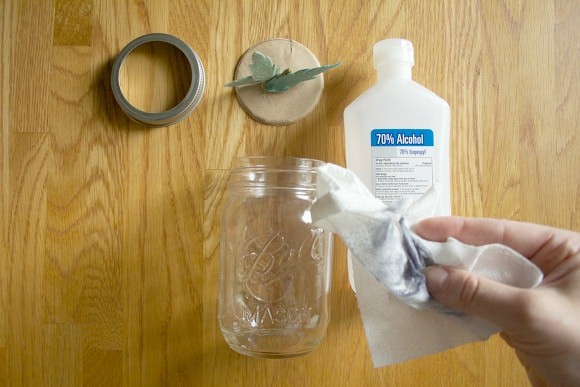 XO, Kelly