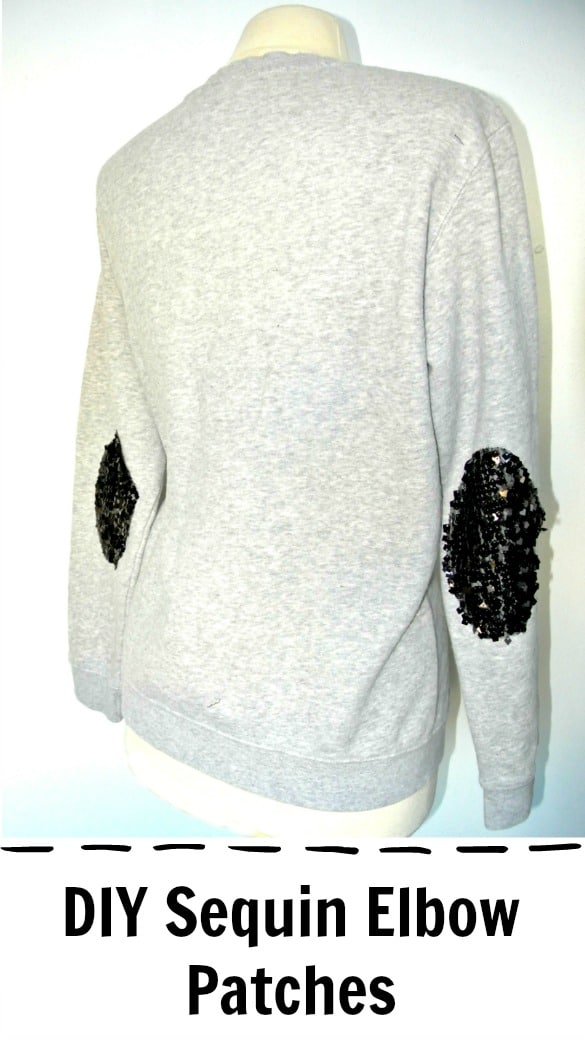 Hello!  It's Kara from While Camden Sleeps.  I just gave birth to my second son and was looking to make something fun to wear for New Years that would be both quick to make, and comfortable.  I got both with this project!  I refashioned an old sweater into a cute new piece with the simple addition of some sequin elbow patches.
FYI: The sequin fabric I used came from some leggings I decided were a little over the top for me.  Luckily, the only cost me $3! That's cheaper than I could get the fabric for in the store.  Score!
This took me under an hour while both the boys were sleeping.  Here's what I did:

1. Try sweater on and mark where you want the patches to be.  Then place a piece of paper over the mark and create the pattern for patch you want.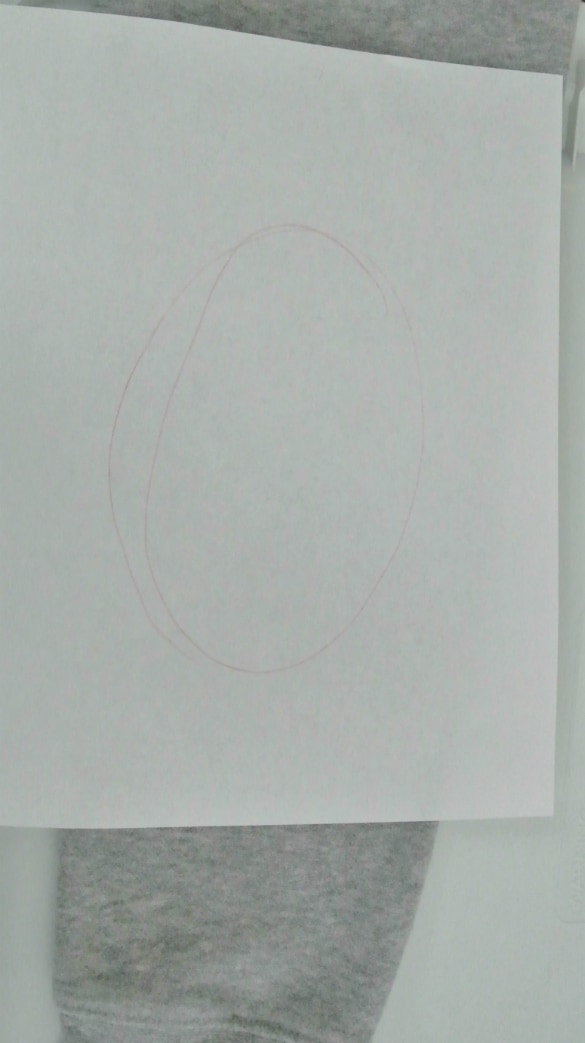 2. Cut out the pattern.  I folded mine in quarters before cutting so I could make it symmetrical.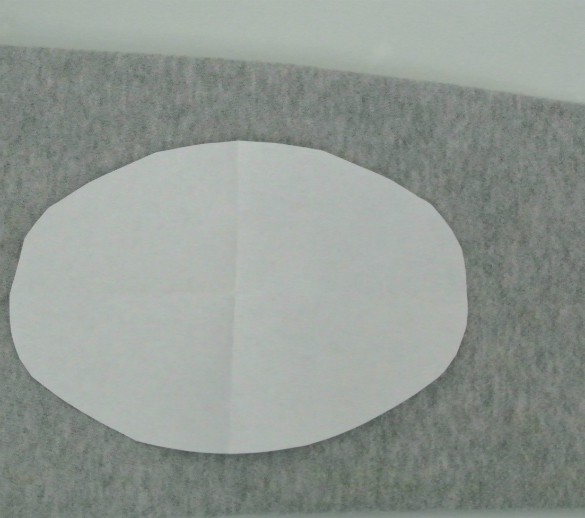 3. Use the pattern to cut out your sequin patches.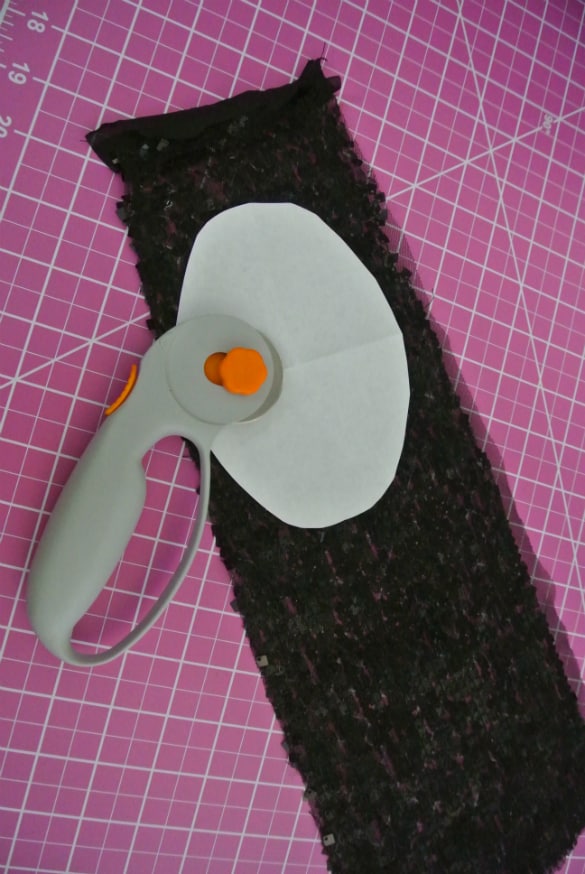 4. Place the patch on the sweater where desired.  I recommend trying it on after pinning to make sure you like it.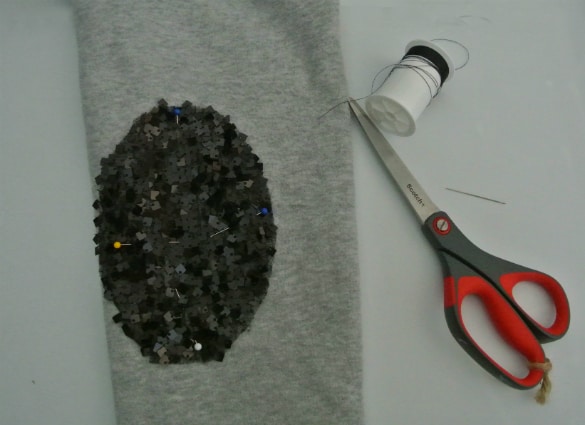 5. Hand sew the edges of the patch to the sleeve.  I found it was easiest to weave the needle a few stitches, and then pulling it through.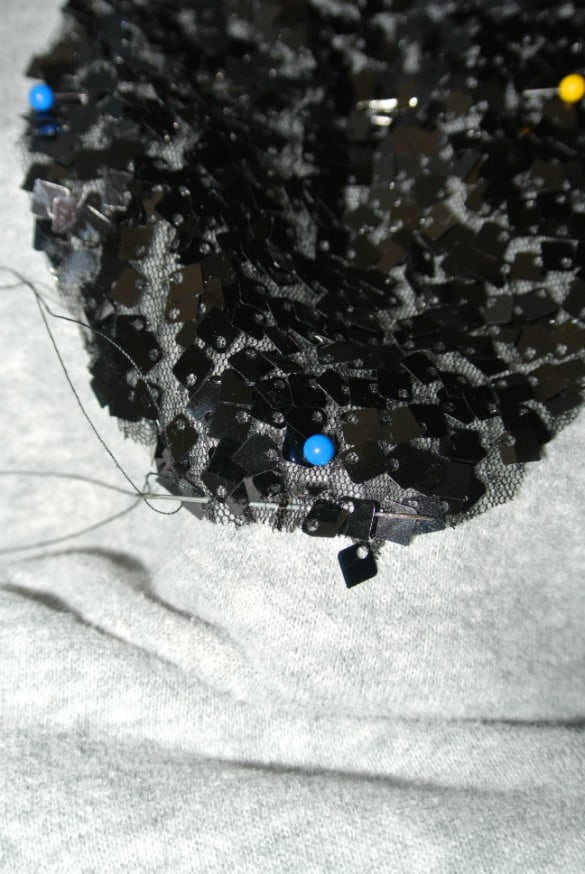 6. Enjoy!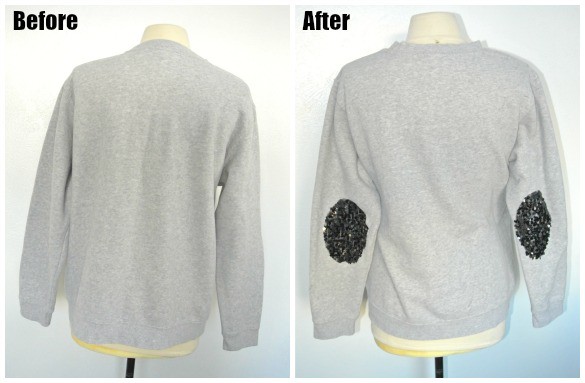 Best of luck,
Kara