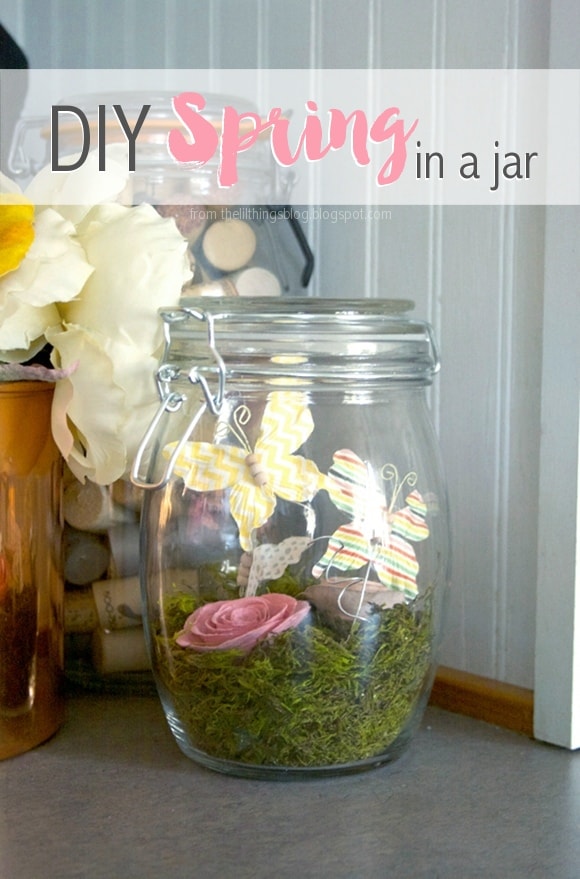 A big hello from the south!  It's Kelly from The Little Things and today I'm sharing a super simple way to bring some springtime cheer to your decor.  It seems like spring is taking it's sweet time getting here, even in the south.  I know we don't have to snow that the north has but it's still getting chilly down here and I'm ready to put away my coats and sweaters and spend some time outside! No matter your weather outside, here's a whimsical way to add some Spring inside.
What You'll Need: Large Jar, Styrofoam, Moss, Flower and Butterfly Embellishments (I found both in the dollar section of Michael's), Jewelry Wire, Glue
Put a small amount of styrofoam in the bottom of your jar, securing it in place with a little glue.  (I always use hot glue.)  Cover the foam with moss, pushing it down and around every corner.  You may have noticed that my jar looks different from the first picture.  I had to get a bigger jar since the butterflies would have been very cramped.  You really do need a taller, large jar.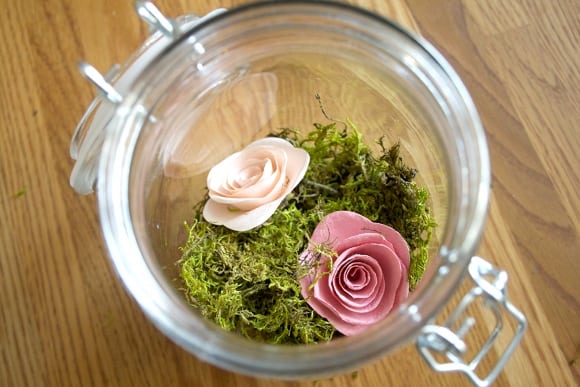 Next, add your flowers, securing with a dab of glue if you'd like.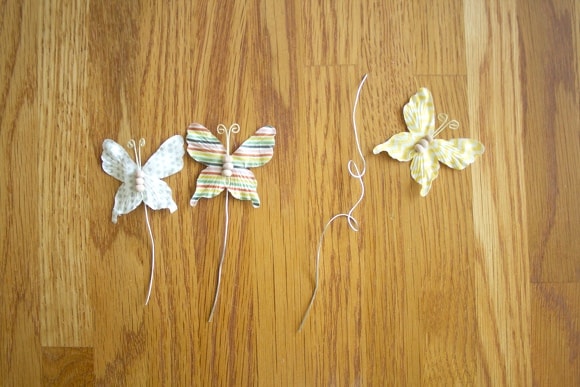 For the butterflies, cut small pieces of wire and glue them to one end.  The other end will slide into the styrofoam.  If you'd like, you can cut a longer piece, twirl it around your finger, and you end up with a loopy flying butterfly.  Place your butterflies in the jar, bending the wire as necessary to fit and look good in the jar.
Make a few of these and you have a fun center piece for your table, a baby shower, or just decoration!
Here's to hoping we all get our Spring weather soon!
XO, Kelly