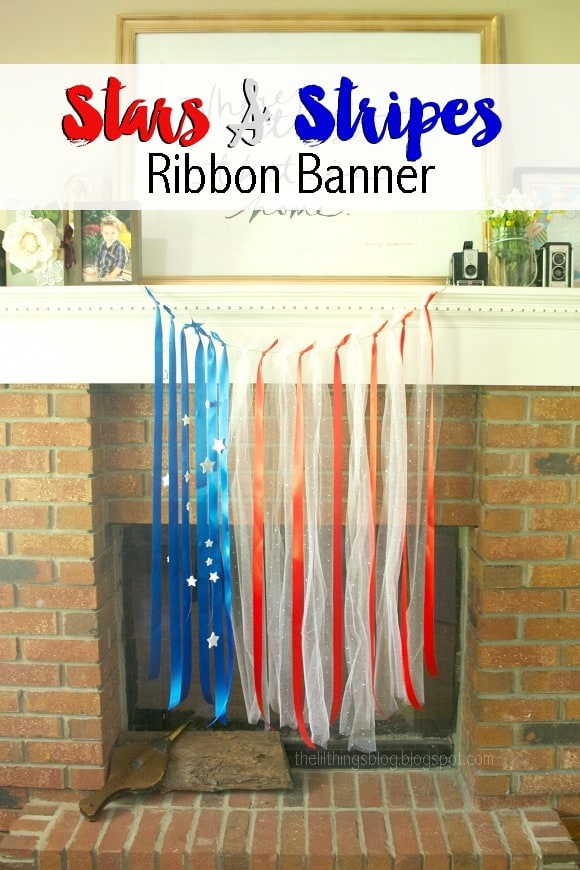 Hi there! Kelly, from The Little Things here today for holiday DIY! Are you ready for America's big birthday party? The time has come come for cookouts, fireworks, and a ton of red, white, and blue! Today I have a quick-to-make banner you can to add to your decor and use as a fun backdrop for a photo booth.
What You'll Need: 3 Rolls of Ribbon (1 Red, 1 White, 1 Blue), Twine, Clear String (Jewelry Elastic, Fishing Wire, etc.), Adhesive Foam Stars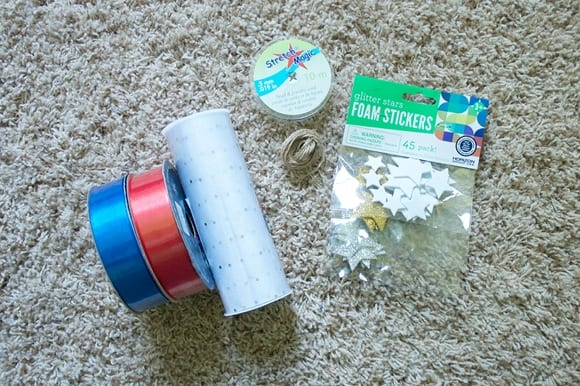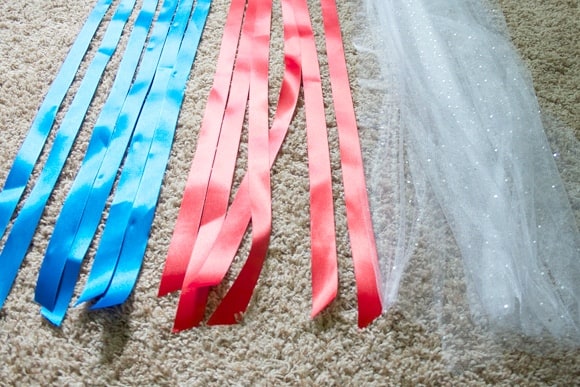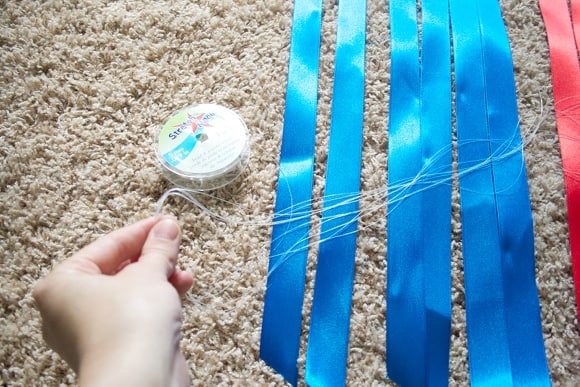 Cut all of the ribbon and the clear string to the length you need. You can definitely use more than 1 roll of each color if you'd like, it just depends on how long/full you'd like your banner to be.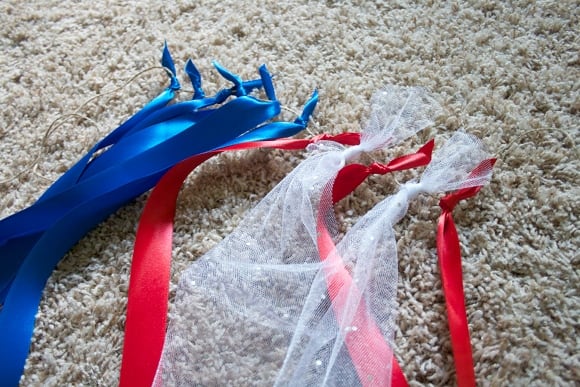 Tie the ribbon onto a length of twine starting with all of the blue then alternating the red and white to create stripes.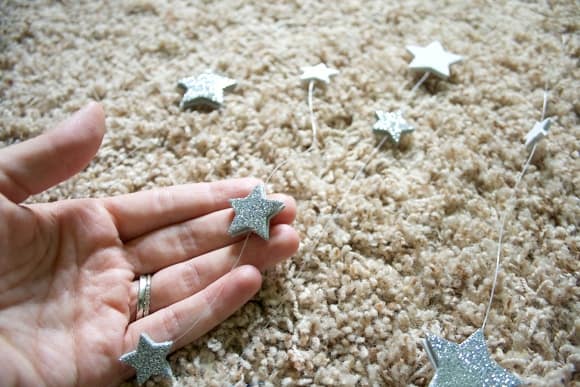 Place the stars onto the clear string sandwich style. Be sure to space them out sporadically so they will hang at different levels. Tie the clear string in between the pieces of blue ribbon.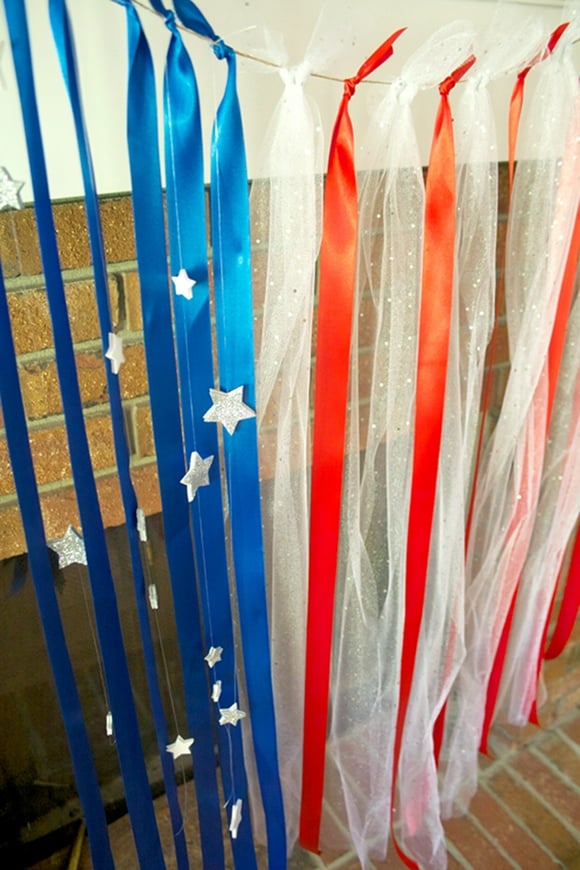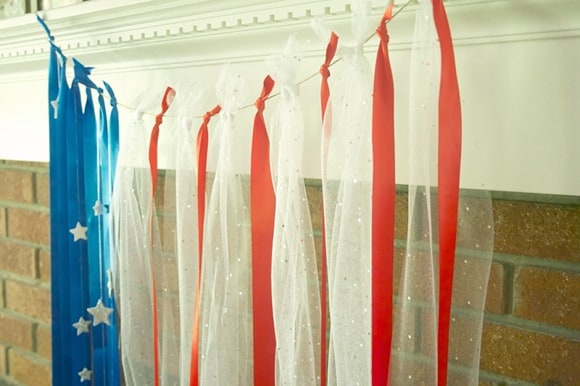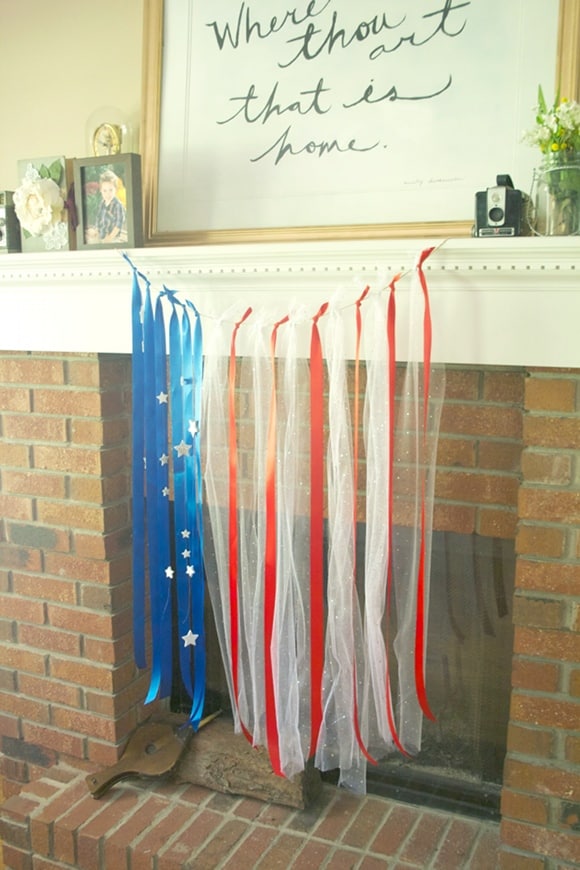 Now you're ready for some Fourth of July photo fun!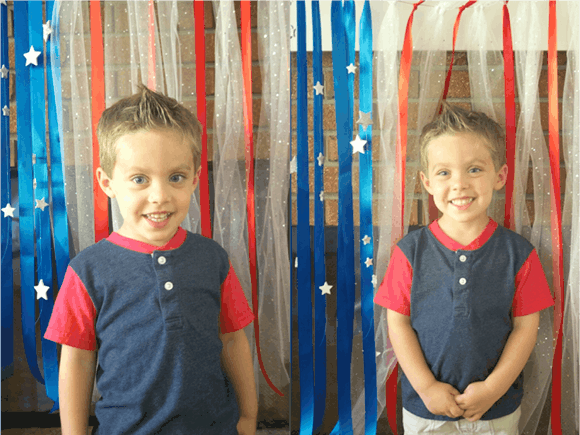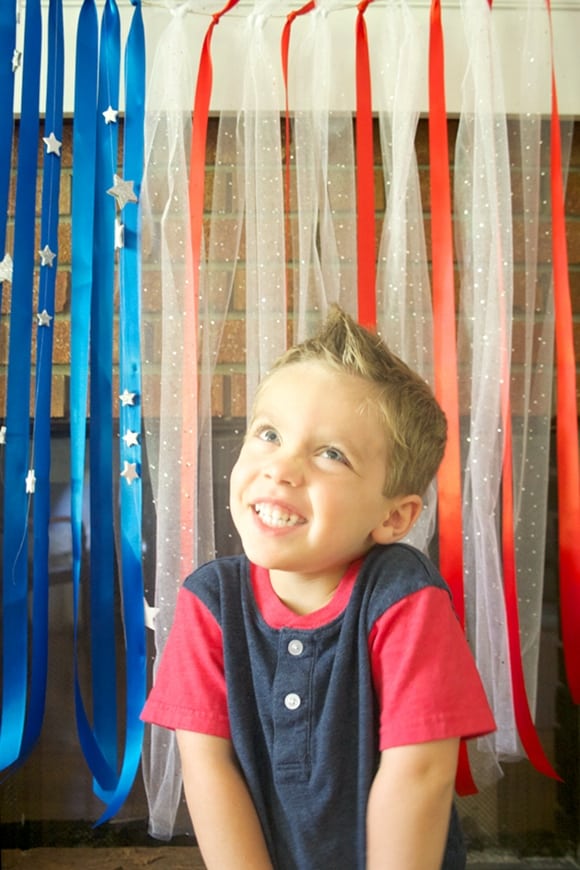 XO. Kelly