Hi everyone! My name is Anna from Practical and Pretty. I am so excited to be here today to share this DIY suede choker with you! It's so easy a novice jewelry maker could do it. Above all, it's fun and you get something beautiful out of it.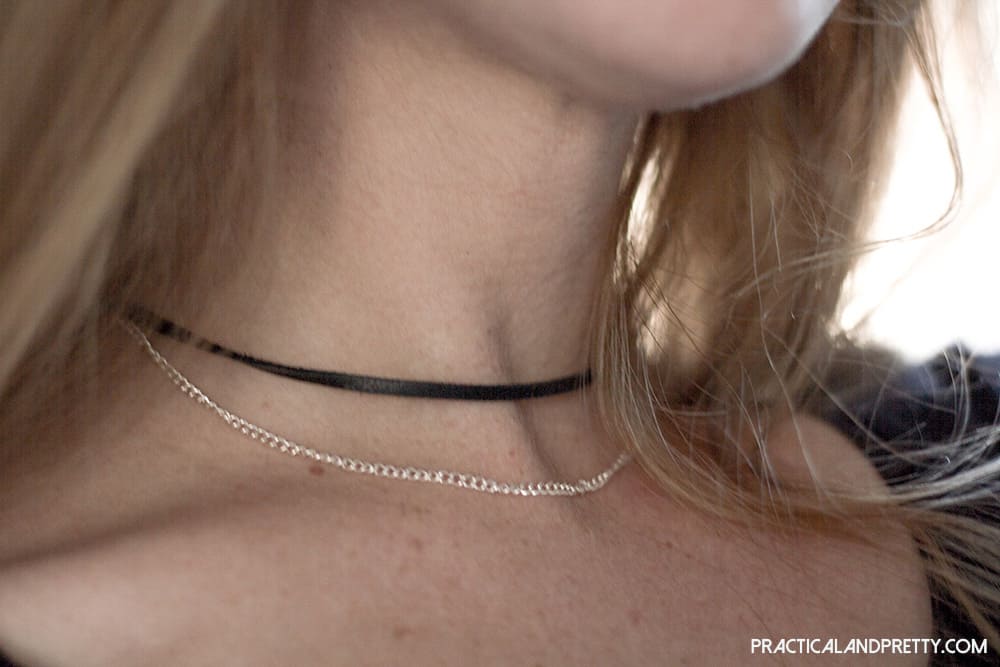 I distinctly remember wearing chokers every day in elementary school. I am so glad they're back because it's giving me all sorts of nostalgia. When I looked into buying one, I realized it would be so easy to make my very own!
WHAT YOU'LL NEED:
Suede Cord
Rose gold chain (or your metal of choice)
2 jump rings
2 crimps
1 clasp
1 chain extension tail
Scissors
Needle nose pliers
Wire cutters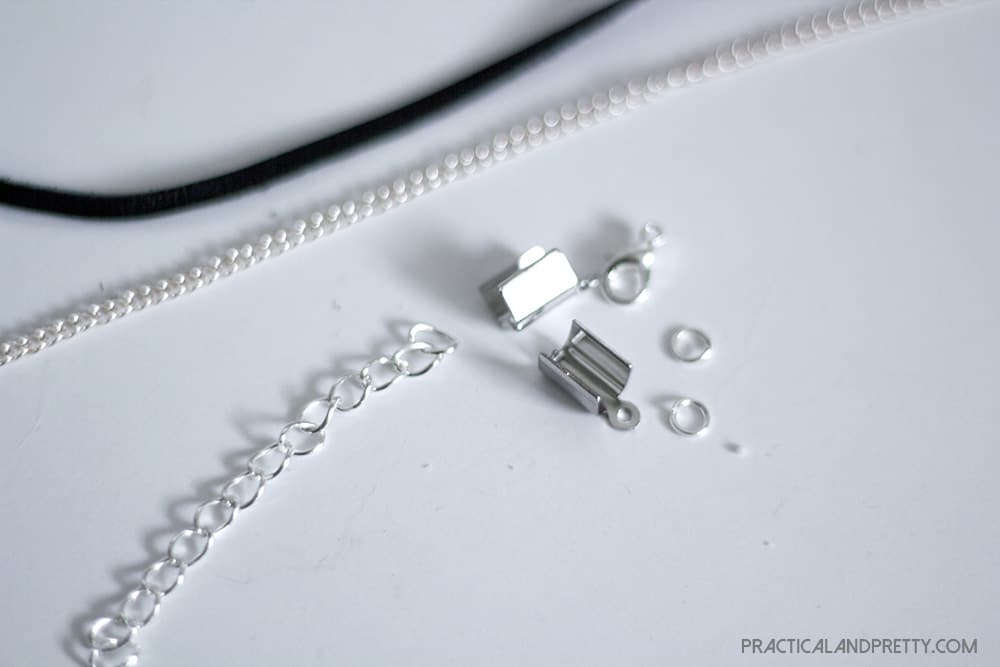 First you'll measure the suede around your neck. Cut off about 1/2 to 1 inch less than you want it to be. (With the chain extension tail you will have some leeway, so don't be worried about cutting it too small!)
Then, use your wire cutters to cut the chain just about 1 inch longer than your suede. You can do this longer or shorter depending on the amount of distance you want the chain to hang.
Next you'll place your suede and chain in one of your crimps. Make sure the suede is on the bottom part of the crimp so the sharp part has something to grab onto. Use your pliers to close the crimp over your chain and suede. Be extremely aggressive with this! You can't crimp it too tight. If you feel like your crimp was a little too large you could put a dab of super glue in there just in case!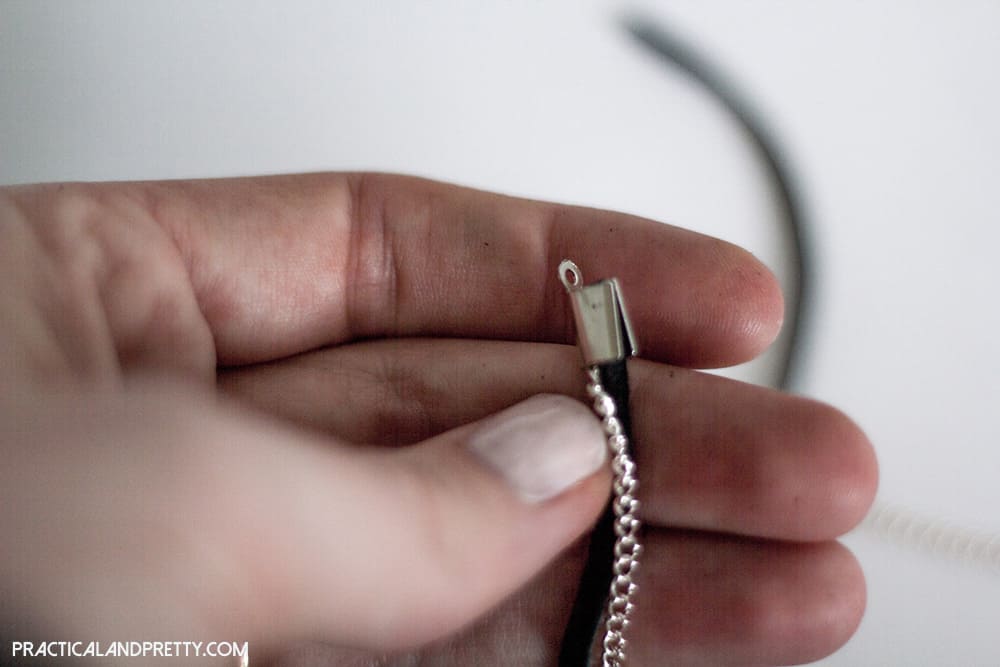 You'll then use your jump ring to attach your clasp on one side.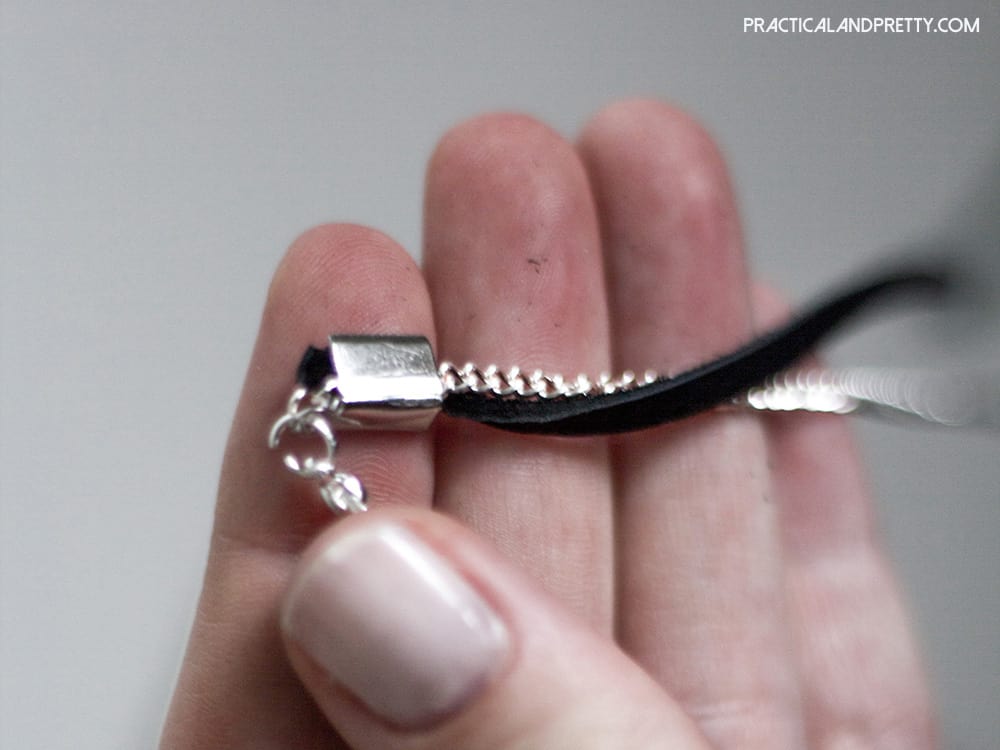 Then you'll do the same on the other side with your extension chain.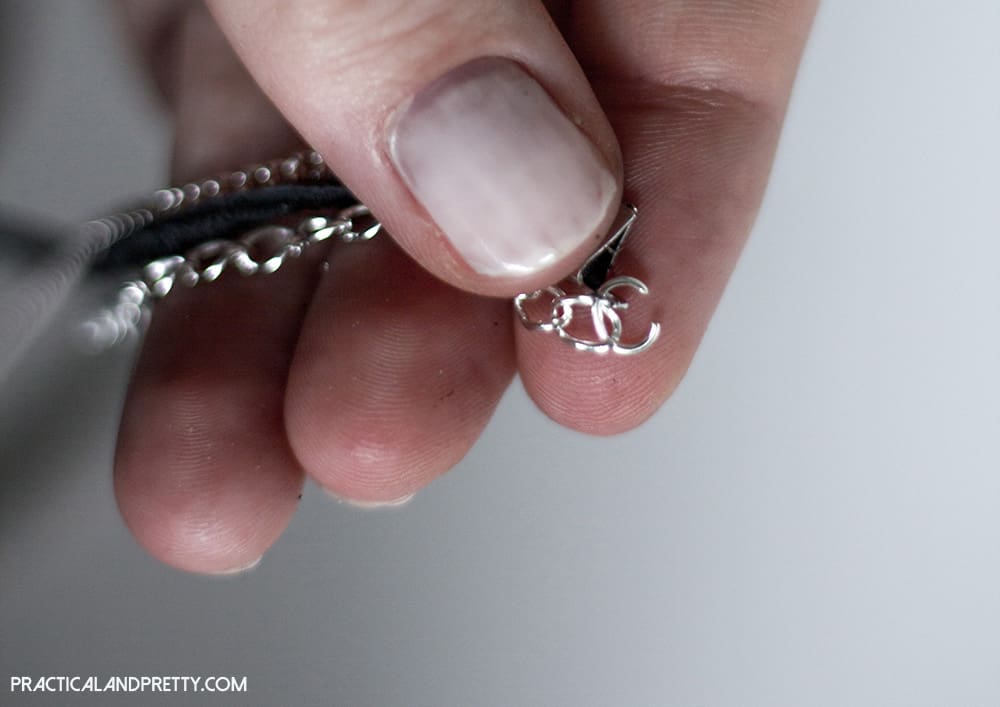 Some notes about jump rings: make sure you close them completely! It is best that the two ends don't overlap or they can get caught on things and open up again. If you are having a hard time with such little pieces, you can do one jump ring on the crimp, then another on the chain tail (or clasp). As I was taking these photos, I realized that may have been easier. But it turned out well anyway!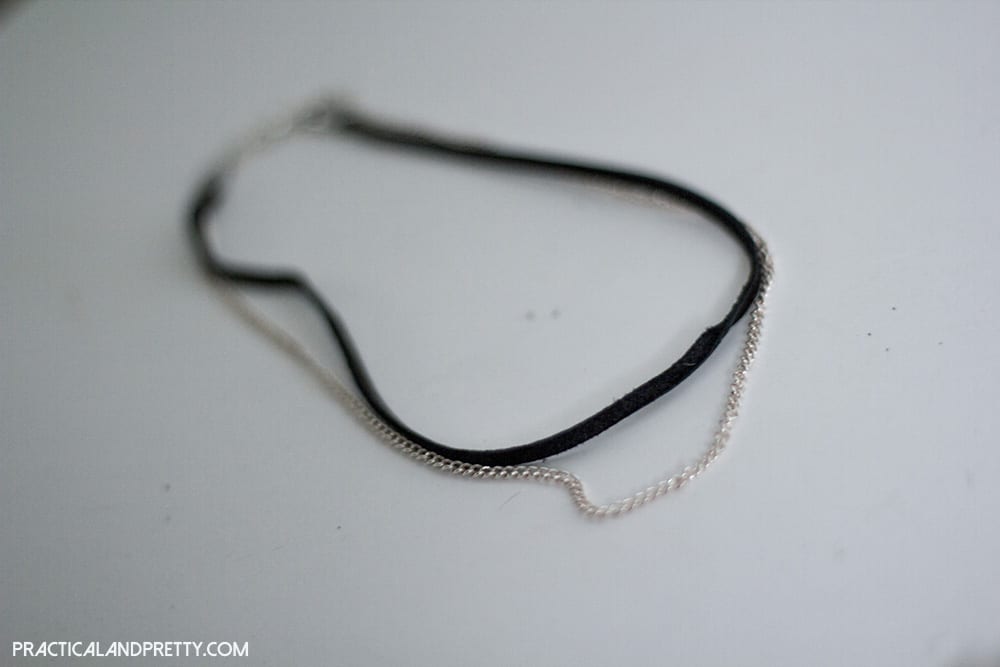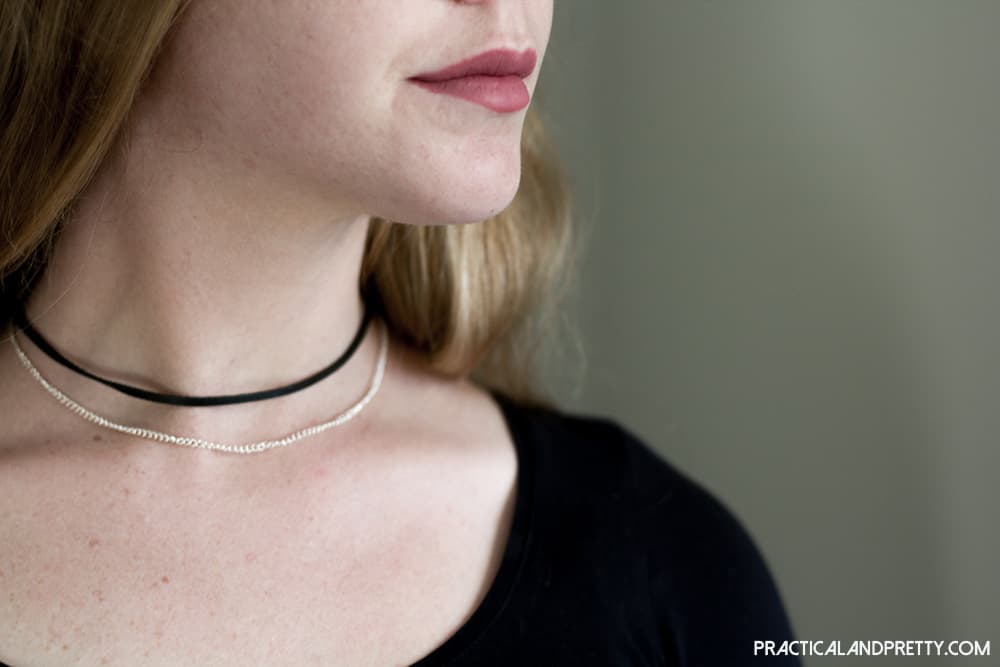 Isn't that so simple? I love how it looks and I love it even more that I made it. I think I'm going to make 20 and give them out as little gifts since I have so many left over materials!
If you liked this post you may also enjoy these DIY bookmarks, these super simple agate gift toppers, and this bar stool Ikea hack.

Don't miss a post by following along!