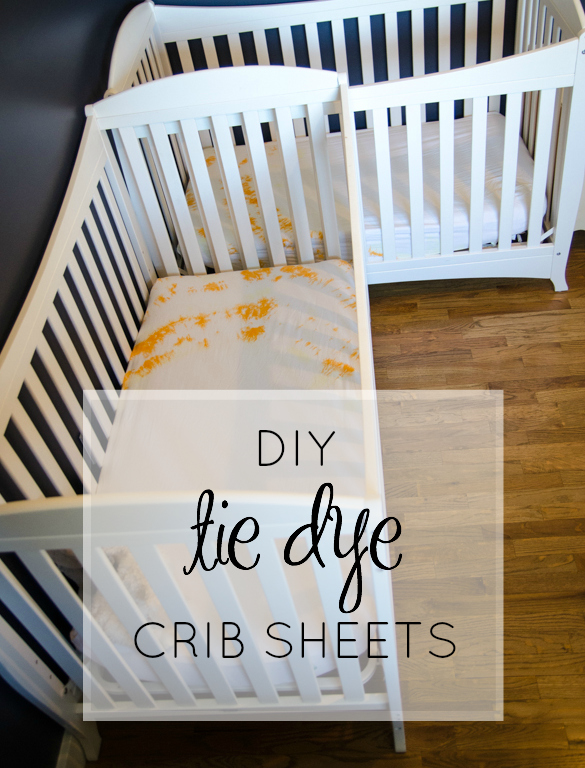 Happy Thursday! Colleen here from Lemon Thistle– home to DIY, Parties, Home Decor and lots of Babies. I'm so excited to be back today to share with you these fun tie dye crib sheets I made for my babes. Their room isn't very 'kiddish' and although in the future I'd like to jazz it up a bit, with the reno we have going on I really haven't had too much time to put thought into it (other than the felt banners I shared over here at PP). I was browsing Target a while back and spotted a yellow and orange tie dye kit and decided that this would be perfect to add some colour to the room without taking too much time. Who doesn't love tie dye, right? (in tasteful, small doses)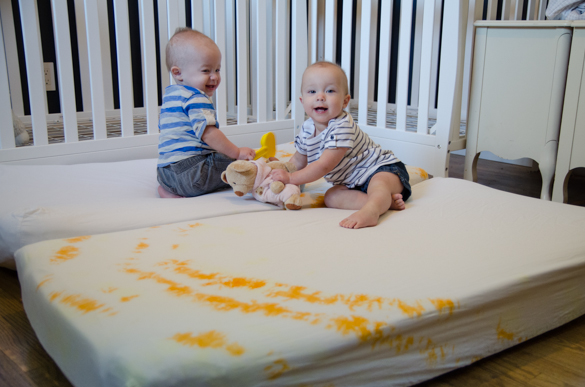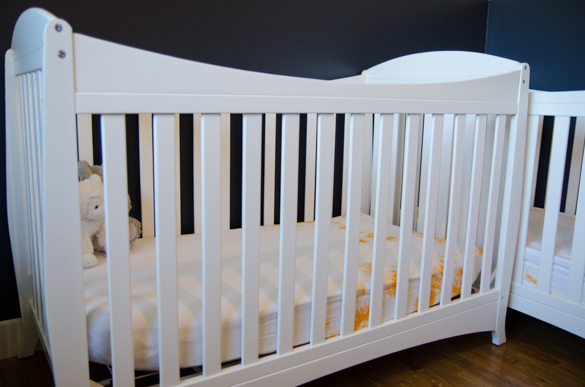 The best part? These sheets are so frugal, I bought them at Target (2 for $15) and the dye kit was $3. I chose to only tie dye one end of the sheets so the colour wasn't screaming at you… just shouting a nice hello. Like 'em? Here's what you'll need to make your own.
You Need:
Crib Sheet(s)
Tie Dye Kit (Dye, squirt bottle, elastics, gloves)
Garbage bags
Large bowl with warm water
Vinegar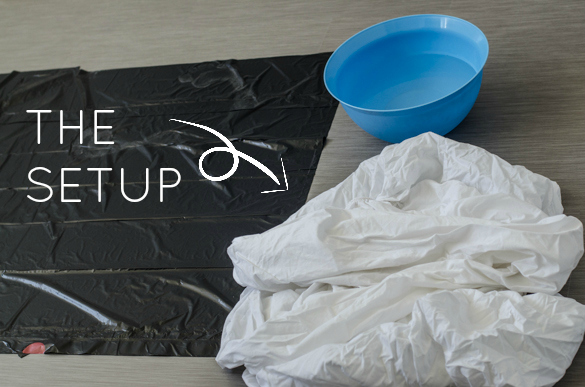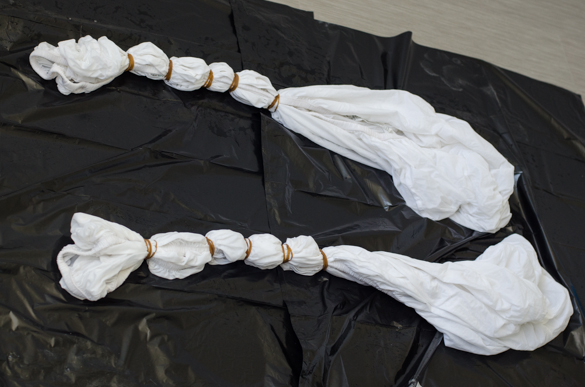 Alright! Let's do this. Lay out your garbage bags and grab some warm water in a bowl. Your work space should look like the photo above. Make sure to overlap your garbage bags so that no dye leaks through and gets your floors. Next, get your sheets wet and wring them out as best as you can. They should be damp, not wet. Then, add your elastics at whichever intervals you choose (you can see a ton of different tie dye techniques here– I chose the basic stripes).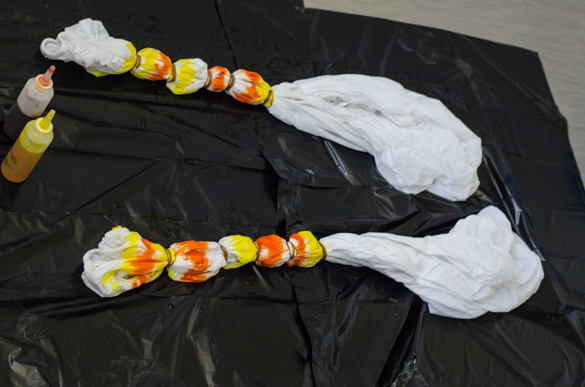 Now you're already to get dying! I used the squirt bottles to squirt lines into the fabric, using mostly orange (but you could do this part however you like, it would be fun to try different patterns!). When you're done… walk away. I let mine sit for about five hours before rinsing. My yellow didn't turn out very bright but it is there! For some reason it's not there at all in the photos. If I were to do it again I would have put the yellow on an hour or two before the orange. Rinse it all out until the water runs clear in cool water, then hang to dry. The next day (or whenever it dries) toss it in the wash with vinegar to set it. They toss it in the wash again with soap to get the vinegar smell out.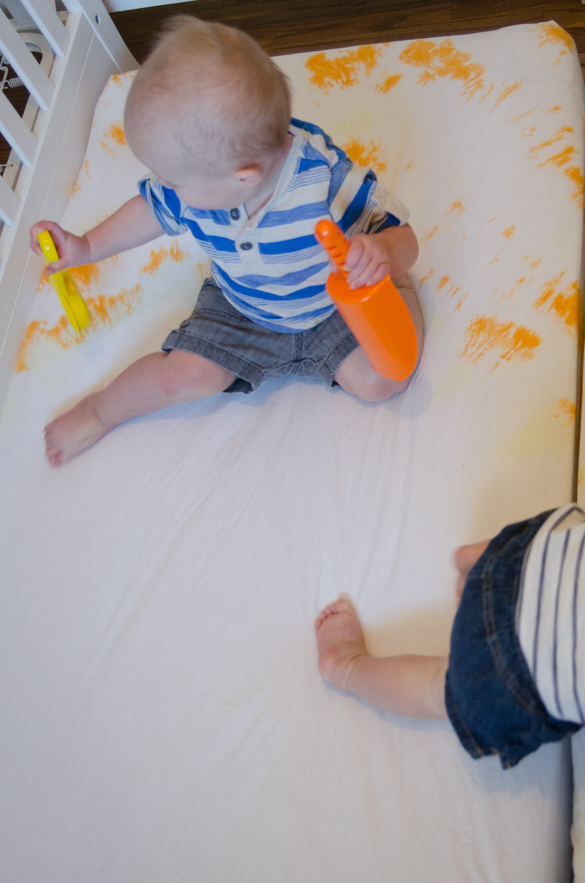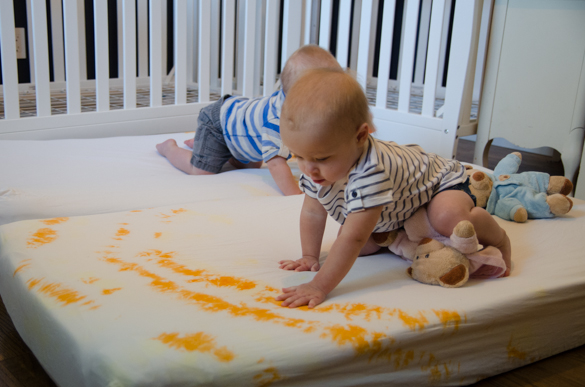 THEN, sit back and let the cheerful crib sheets bring a smile to your face every time your dear baby wakes up in the night. I'm just kidding, they're not magical. But they will make you smile in the daylight. My kids loved them too. We will often pull their mattresses out and let them roll around on them on the floor and they were so interested in the bright colours, like pictures in a book. It was so fun- so you should probably do that if you make these too.
Are you into the tie dye trend? I'm not sure I could do it everywhere in my house- but in my kids room? You bet! I'd love to hear what you think.