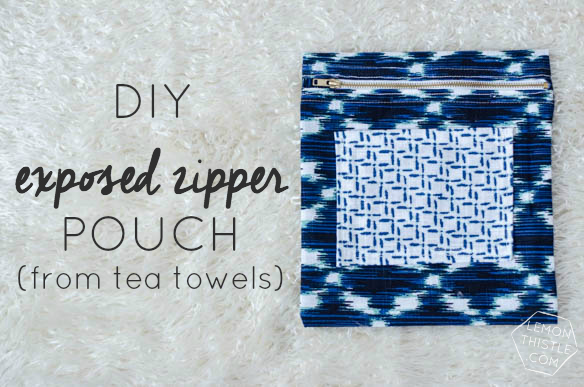 Hello and Happy New Year to you lovely Pretty Providence readers! Colleen here from Lemon Thistle (home to DIY, parties, home decor and babies). Can you believe it's 2015? I always get excited to organize and prepare for a fresh start in January. This DIY involves a bit of sewing (I'm sorry non- sewers!) but is SO worth it. This little pouch was made for under $5 and would make a great gift… but once you make it you won't want to give it away, I'm sure! By using tea towels, you're able to get a fun print (mine are from Target and were on clearance!) without paying the price for trendy fabric. Plus- tea towels hold up to a beating and wash well. Win, Win!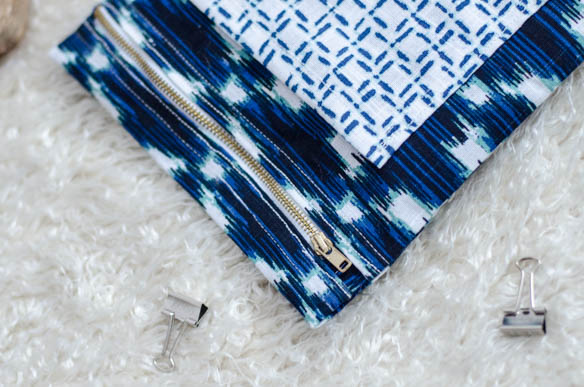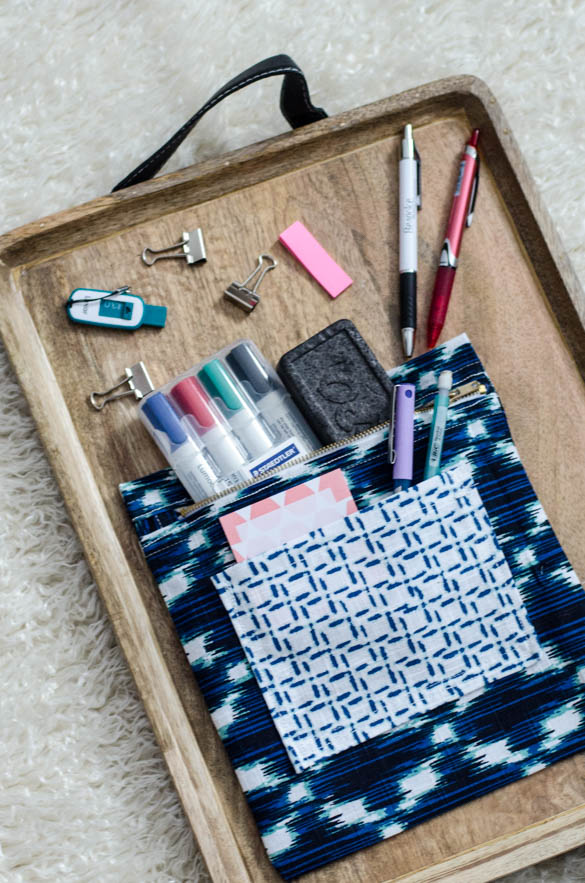 In the fall I was teaching at the University and found myself toting around lots of loose markers and pens and everything in between. I had a pencil case that I didn't love, but the amount of stuff I found I had to carry didn't even fit in that. Since I did most of my work from home, I wanted to have something that was easy to grab when I headed out the door- that's why I created this. But what if you're not a super nerd and don't need a big pencil case, Colleen? Well- now that I have the semester off, I'm using it as a make-up tote and it's the perfect size to fit some of those bigger make up pieces I want to have every day- without getting a ginormous bag. The best part is since it's made of tea towels, I know it will hold up well in the wash.
I should tell you that I'm no expert seamstress. In fact, I'm a corner-cutting semi-beginner. This is the first zipper I've ever sewn without my grandma's help. So if I can do it and you've used a sewing machine before- I'm betting you can too! So what do you need to get started?
Sewing machine with coordinating thread
One Tea Towel (or two if you'd like a contrasting pocket)
One metal Zipper (I got mine from the dollar store and it works like a charm!)
Scissors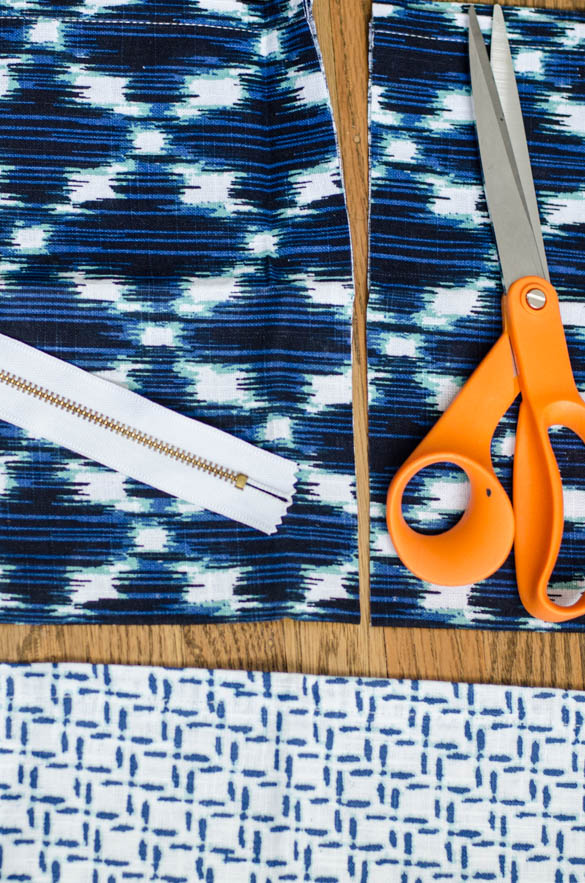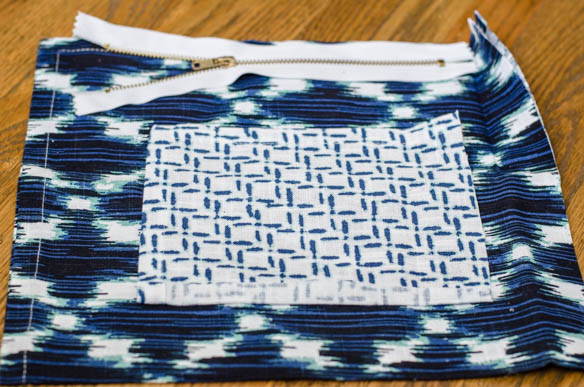 Start by cutting your tea towels to size. I cut mine to the width of the zipper and decided on a long pouch. You could make yours any size you like! The long pouch was easy because I used the edges of the tea towel (hey, any short cut- I'll take it). Then cut a pocket- leave a half inch to fold under around all edges. The last thing you'll need to cut is some pieces to surround the zipper. I used the edge of the tea towel so I didn't need to sew them under. This is a piece just as wide as the zipper and long enough to take you from the zipper end to the edge of the pouch. When you're cut and lined up… we can get sewing!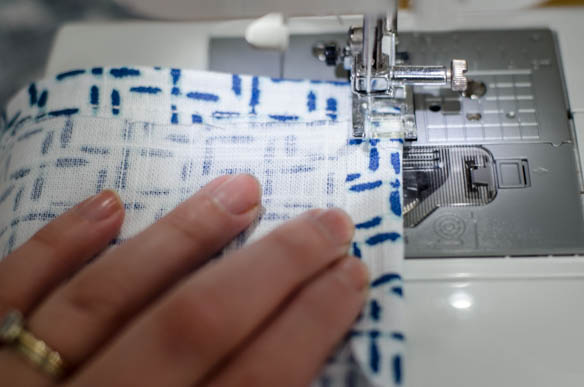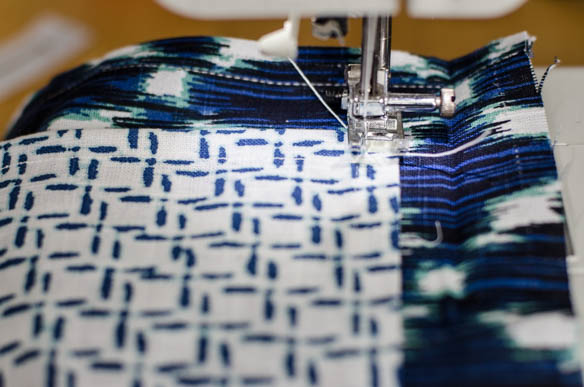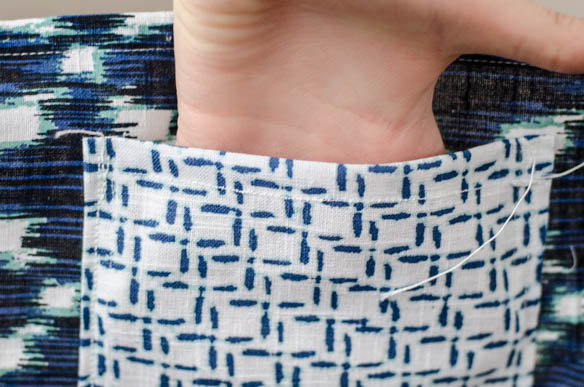 First, Sew the pocket onto the front of the pouch. For me, that meant sewing it one and a half inches under where I was going to place the zipper. Before attaching the pocket, stitch under all the edges. Then sew three edges, leaving the top open.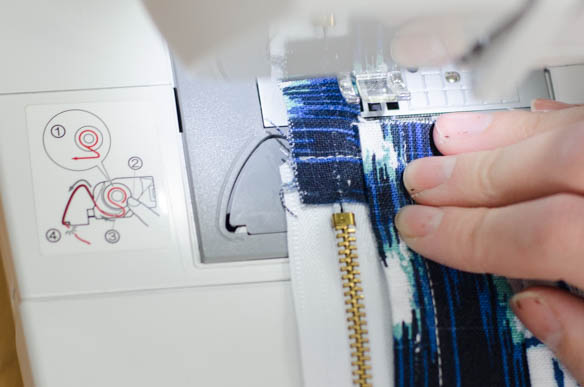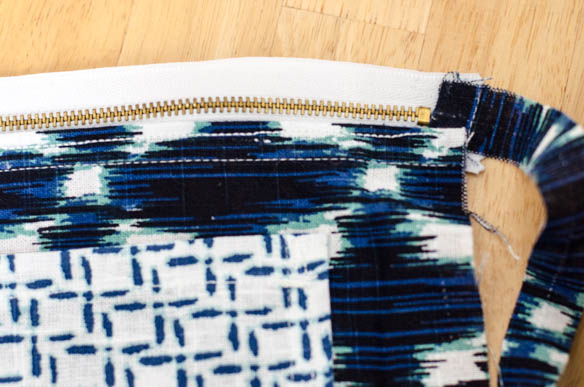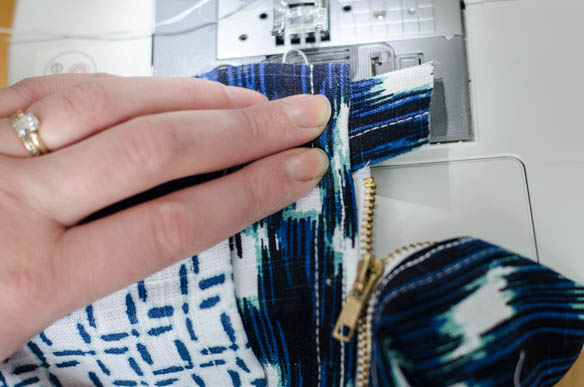 Next, we're going to start on our zipper. If you aren't using pre-hemmed edges from your tea towel, you'll want to sew those under first. If you're a corner-cutter like me, then you can skip this. Tuck your zipper under the hemmed edge and tuck your small piece to cover the end of the zipper in between the two. Line your needle up left aligned with the zipper on the skinny side of the foot- this avoids using a special zipper foot). Stitch down one side, flip it over and stitch the other, adding the other small piece of material to the far side of the zipper.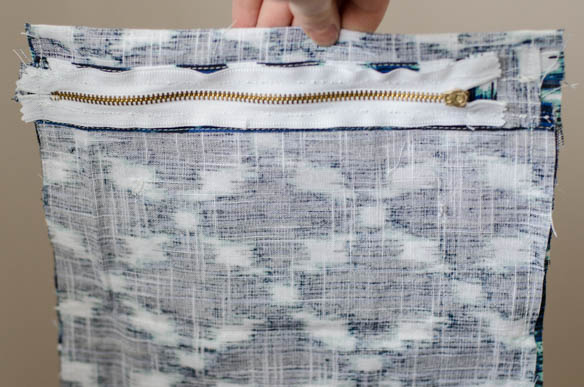 You're so close to being done! turn your 'bag' inside out and sew up the sides. That finishes it! Cut off all your loose threads and turn your bag right way through the zipper.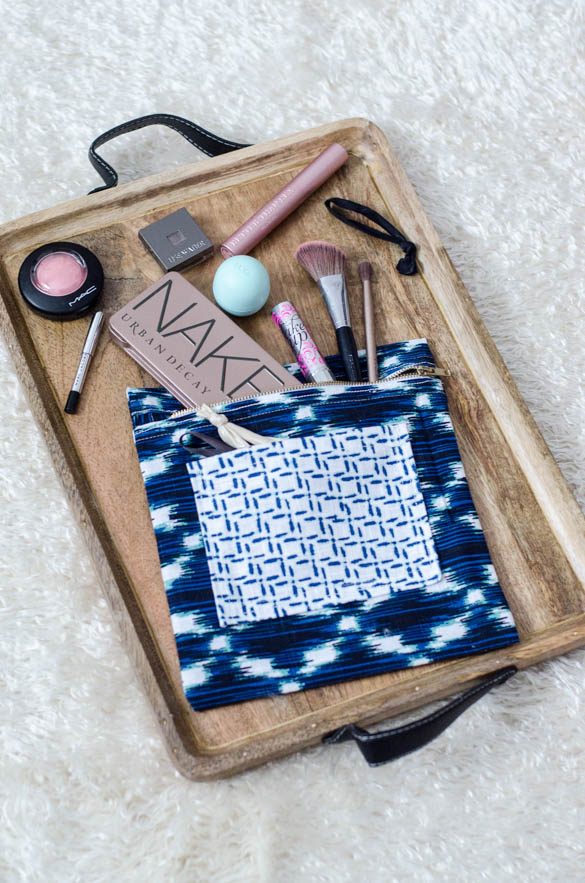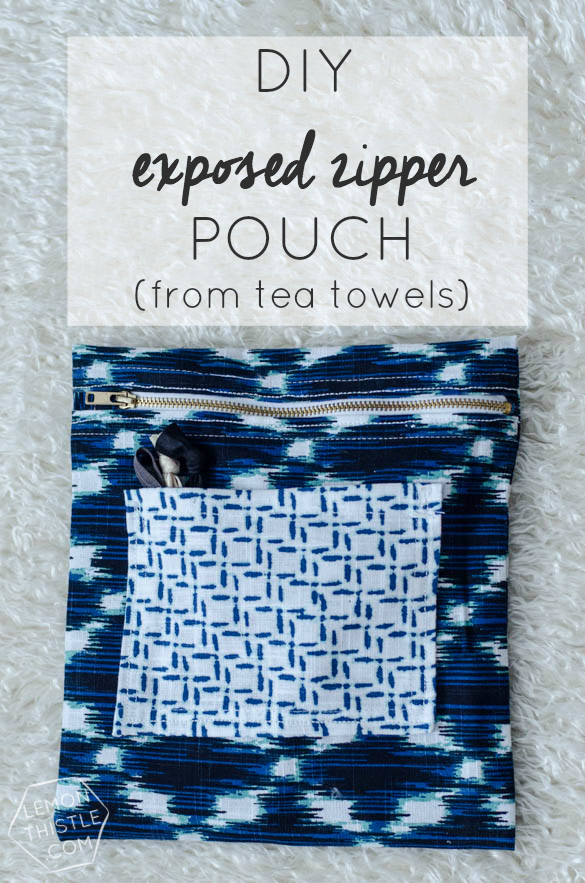 Tada! Isn't it lovely? I should point out that the picture above is showing the bag stuffed with all that make-up. It holds everything. And I love it. So just because I'm on a sewing kick, let's have an informal poll… do you ever sew or do you leave that for your mom and grandma? Have you ever sewn a zipper before and will you try? I'll make you a promise if you're not a sewer… next month I'll be back with a project that doesn't involve a lick of sewing. How's that for a deal? Until then, you can print this out for your grandma to sew for you (that's what I used to do!).
xo,
Colleen