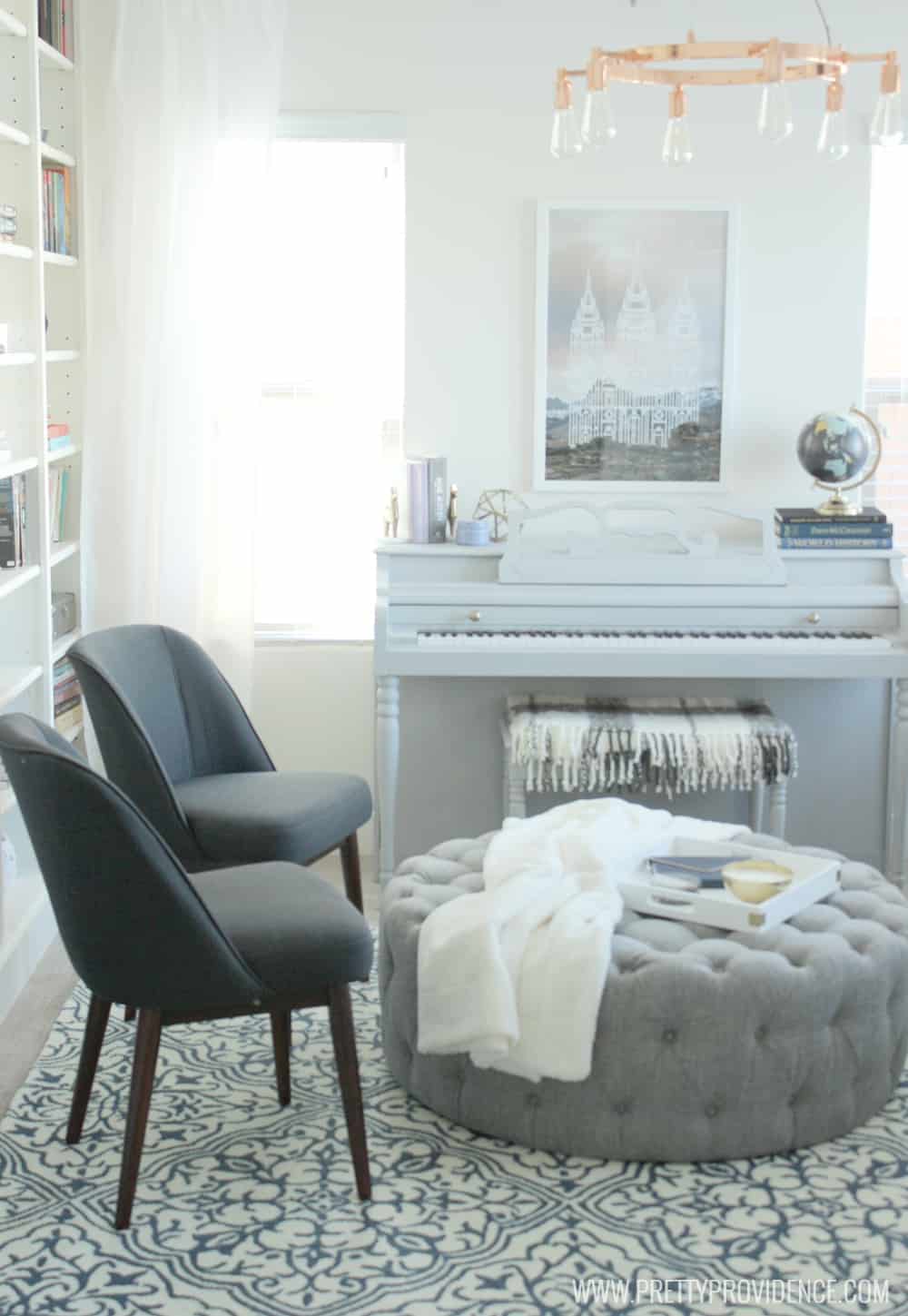 Hello friends! I am so excited about this post! Whether you are just now in the process of buying your first home, or you've been in your home for years, or even if you are just renting, the chances are that you have big dreams and plans to make your house the dream home. I know I do!
We built our house about 2.5 years ago through a volume home builder because it was the smartest financial option for us at the time. he market was really high, and using a volume builder was actually cheaper than buying used, plus we got exactly what we wanted! We had the freedom to pick out colors that we loved, but we were limited by the builder's feature options.
This resulted in us choosing very basic styles and making plans to find replacements down the road that we really loved — like all of our light fixtures. (Don't you love the pretty copper chandelier we put in our home library?!)!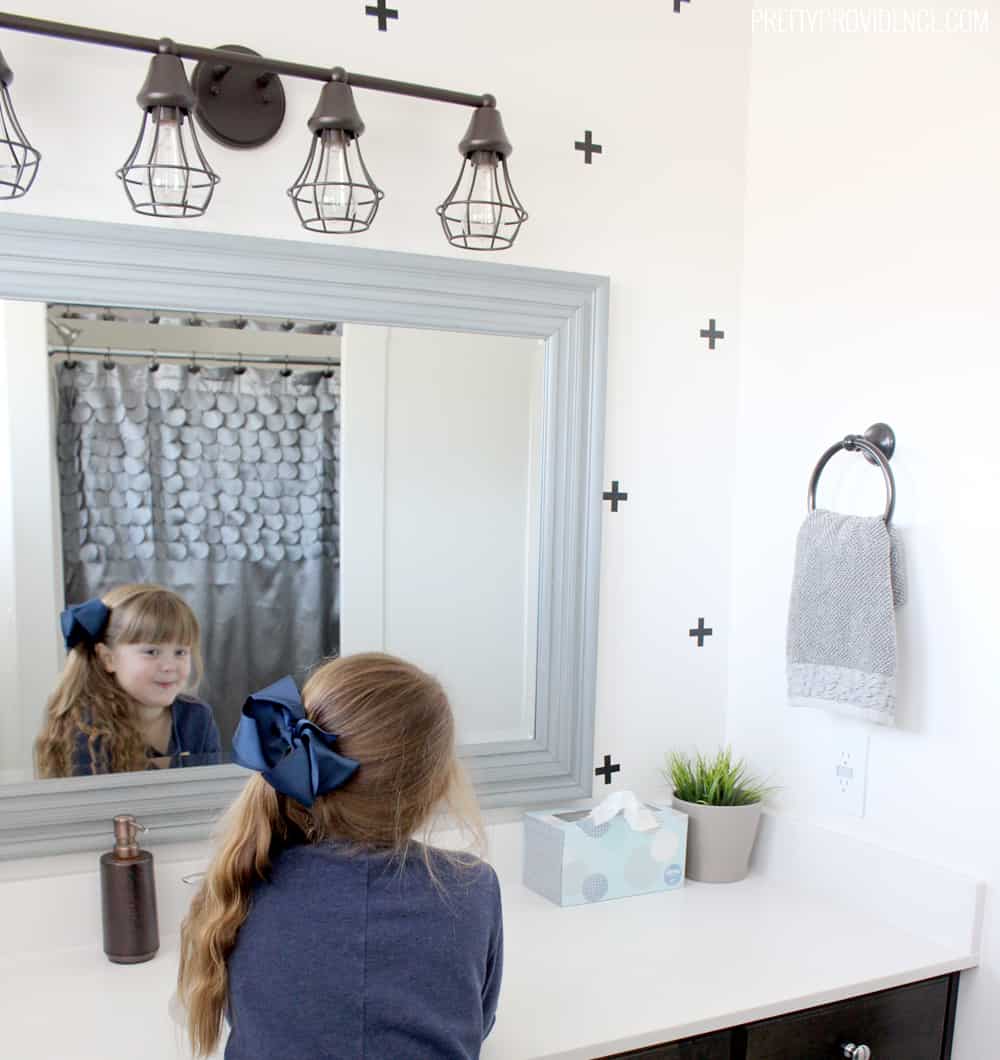 Our house had amazing bones, a great family floor plan, a nice color palette, but still almost immediately when we moved in, I had a mental list of all the things we could to do to transform it into our perfect place.
Now, there is nothing wrong with wanting to change and improve your home, but it can be a dangerous game too. I didn't want all these awesome ideas I had for our house to take away from the beauty of it right then as it was.
For example, we are loving all the electrical updates we've made in our home like the night light outlets in the picture above, but our home was still totally functional before we had them.
The trick is to be content with what you have while you simultaneously work to improve. The easiest way for me to do this was to make a dream house project list! We listed all the projects we wanted to do with their associated costs, and then ranked them in order of priority to help my husband and I develop a clear plan to work with the money we had on hand.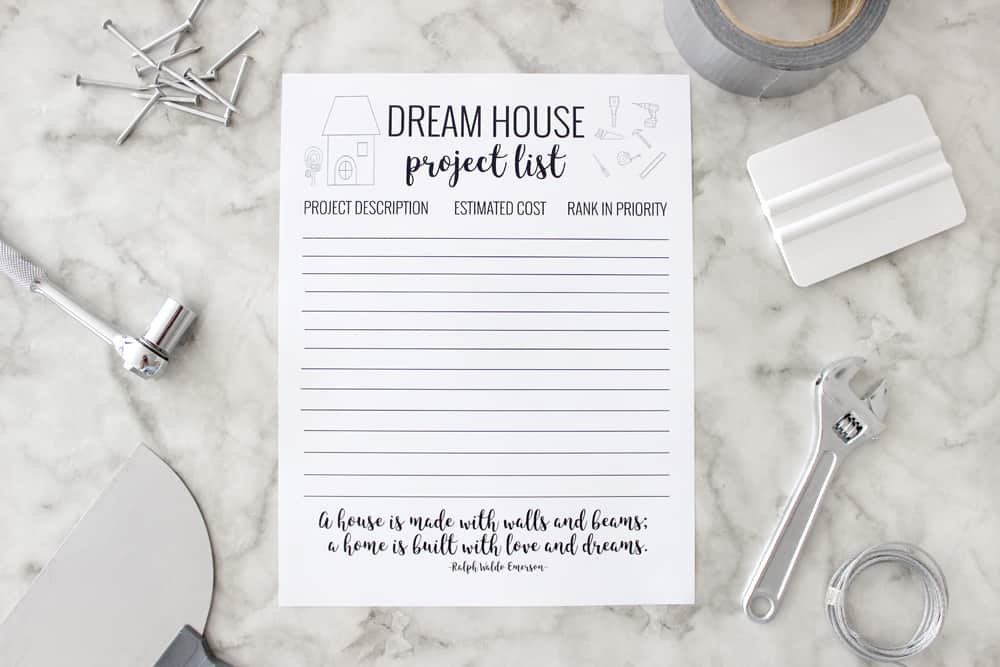 Of course I had to make a free printable option for you guys, in case you want your own Dream House Project list! You can download and print your own right here.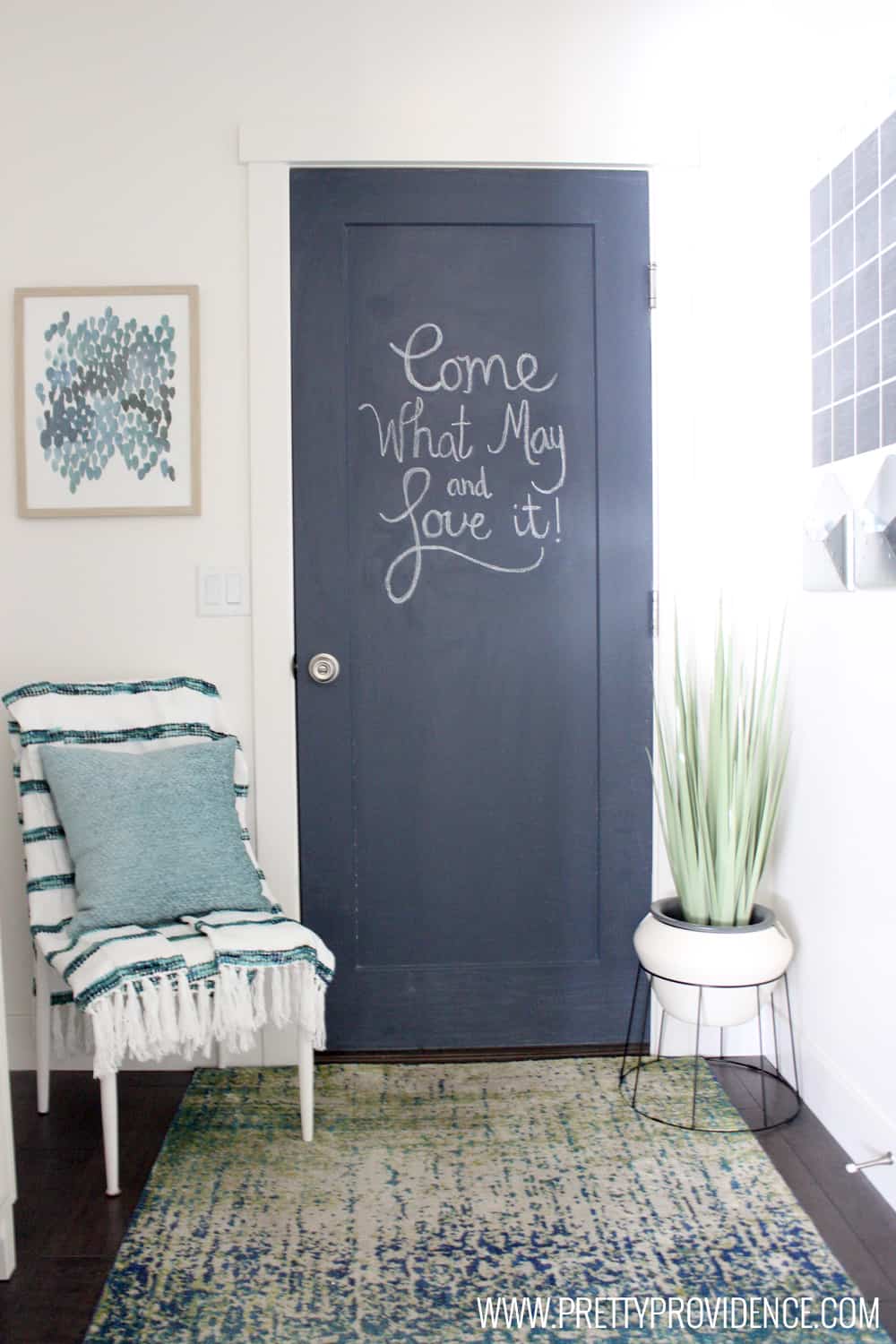 Having things listed allowed us to honestly evaluate our feelings and determine which things were most important to us! Also, a few times when we had a little bit of extra money but not enough to tackle a huge renovation, we have looked to our list and chosen something smaller to accomplish with what we had on hand at the time, like we did in our tiny mudroom makeover pictured above! The chalkboard door makes such a statement and it was so cheap to do.
Our dream home project list was so fun to compile together, and it has transformed our hopes and dreams from being daunting and overwhelming into being hopeful and exciting again! Plus, it is fun to look back over our list at the end of the year and remember all the things we've already accomplished!
Good luck turning houses into homes friends!
xo,

*This post was originally written for and posted on the HouseLogic website and can be found here.