I'd like to thank Curél® for sponsoring this post. As always, all opinions and writing is my own. Thank you for being supportive of our sponsors! 
An itchy dry skin remedy that is inexpensive and really works? Yes, please.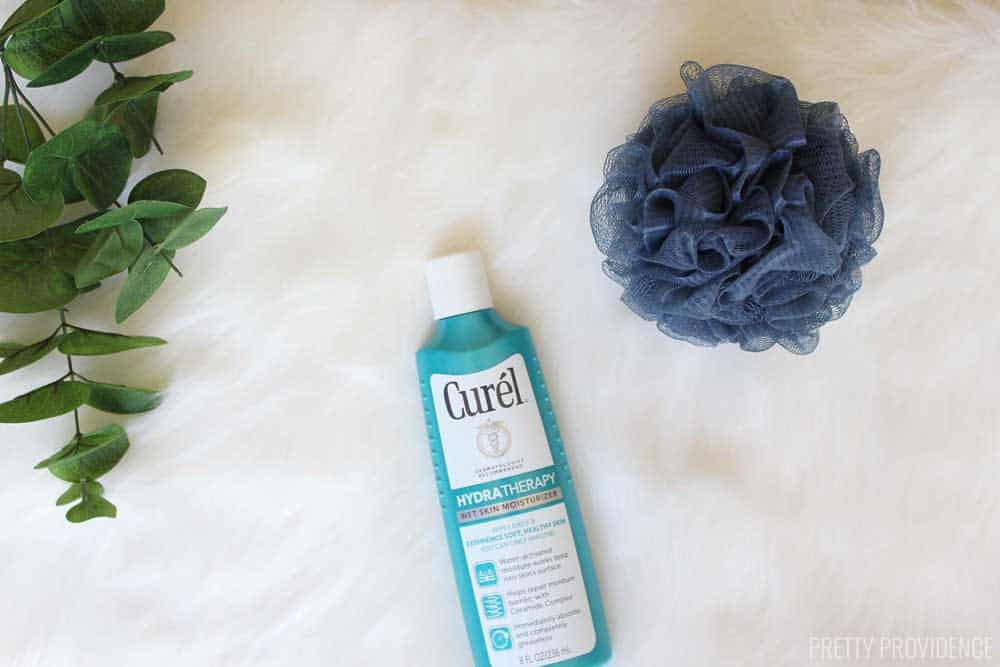 I have had problems with dry, itchy skin for as long as I can remember. When I was a little kid I suffered from eczema pretty badly. I still have bouts of it here and there nowadays, but mostly I just deal with chronically dry and itchy skin. It's especially bad on my legs! I am ALWAYS itching and it's so frustrating to live with. If I scratch, it just makes it worse, but it's so hard not to. I used to think my dry skin had a lot to do with living in a desert, but I live in a sub-tropical humid climate now, and not much has changed.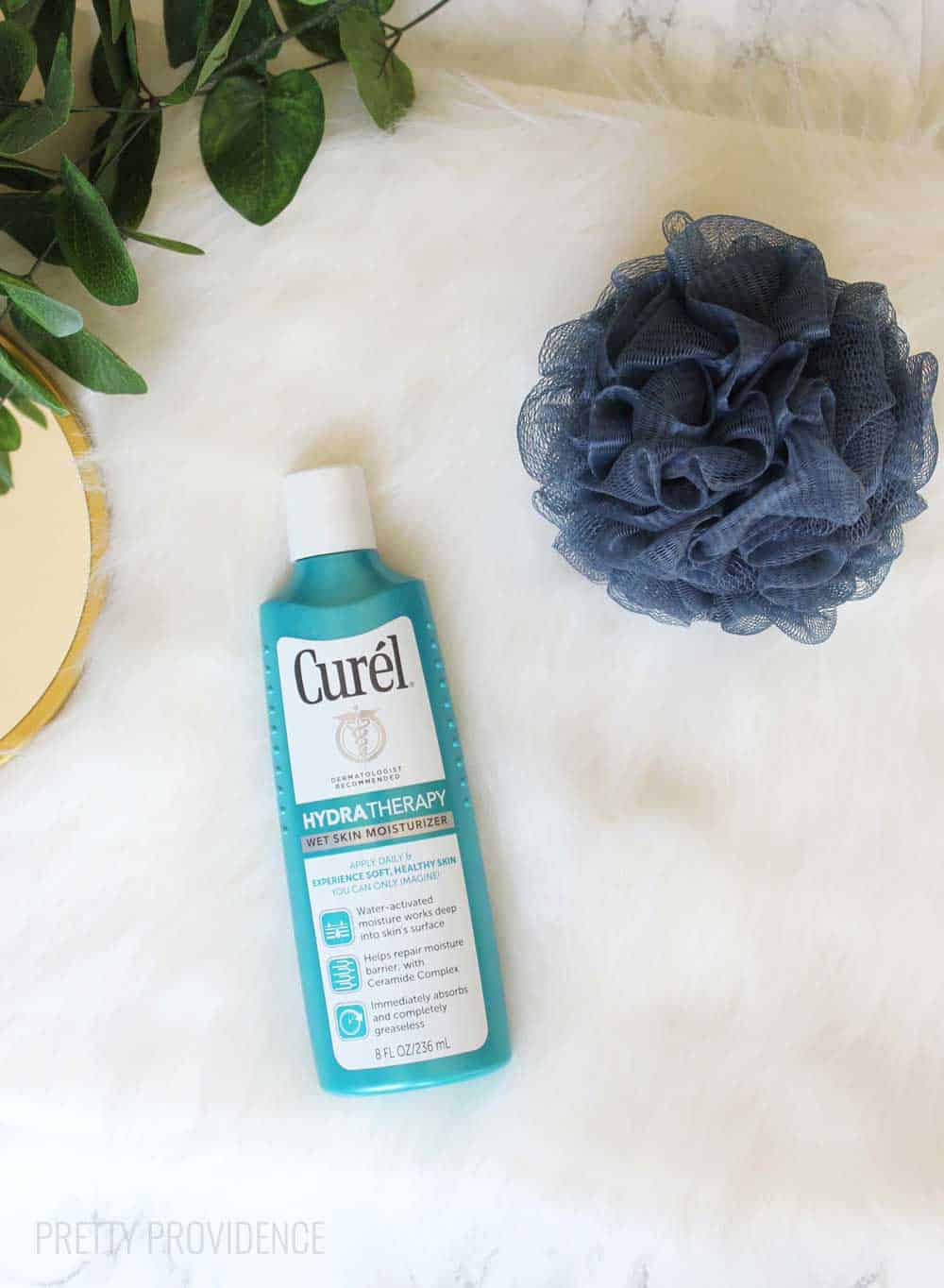 Given my dry skin issues, I'm now giving Curél Hydra Therapy Wet Skin Moisturizer a try. I sometimes hesitate to try new products. I tend to pore over reviews and ask for opinions from friends before I will buy any new makeup or skincare product! (Being inherently frugal is both a blessing and curse.) Since I have been hearing only good things about this stuff, it is worth a try!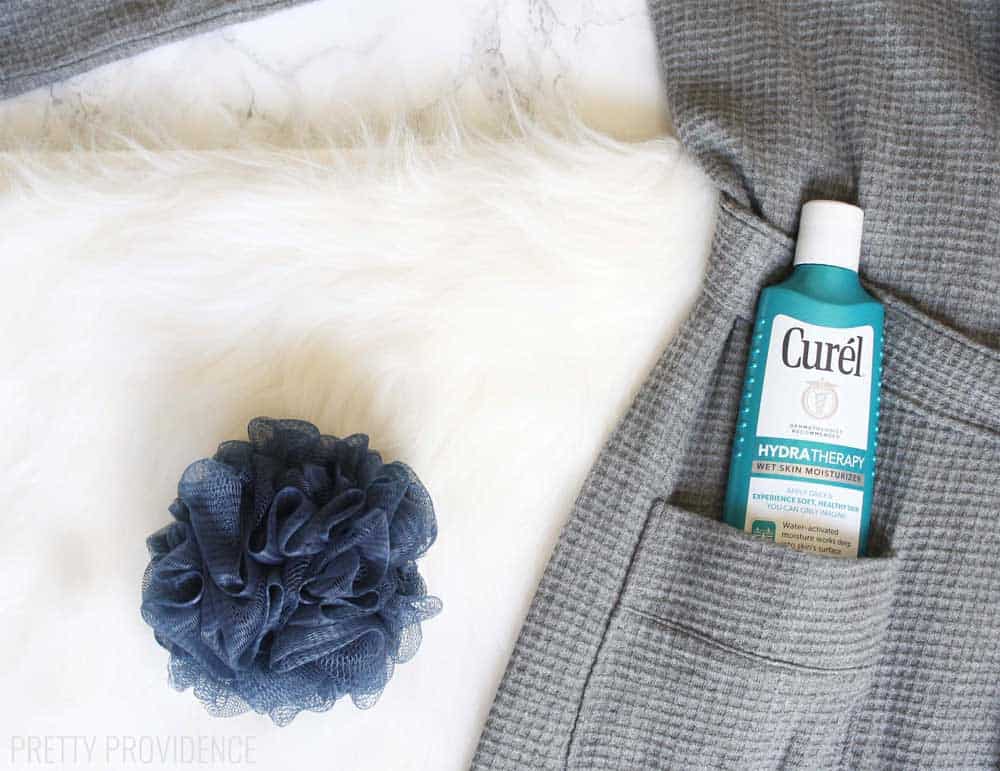 How it works: after showering or bathing, you apply Curél® Hydra Therapy Wet Skin Moisturizer to your skin when it's still wet. It glides on and absorbs immediately, and then you just use your towel to pat dry. After showering, your pores are open, providing an easier pathway for moisture to absorb into your skin. I love this for sooo many reasons – one of which is that I have a hard time remembering to apply lotion to my legs once I leave the bathroom and am getting dressed. Who has the time?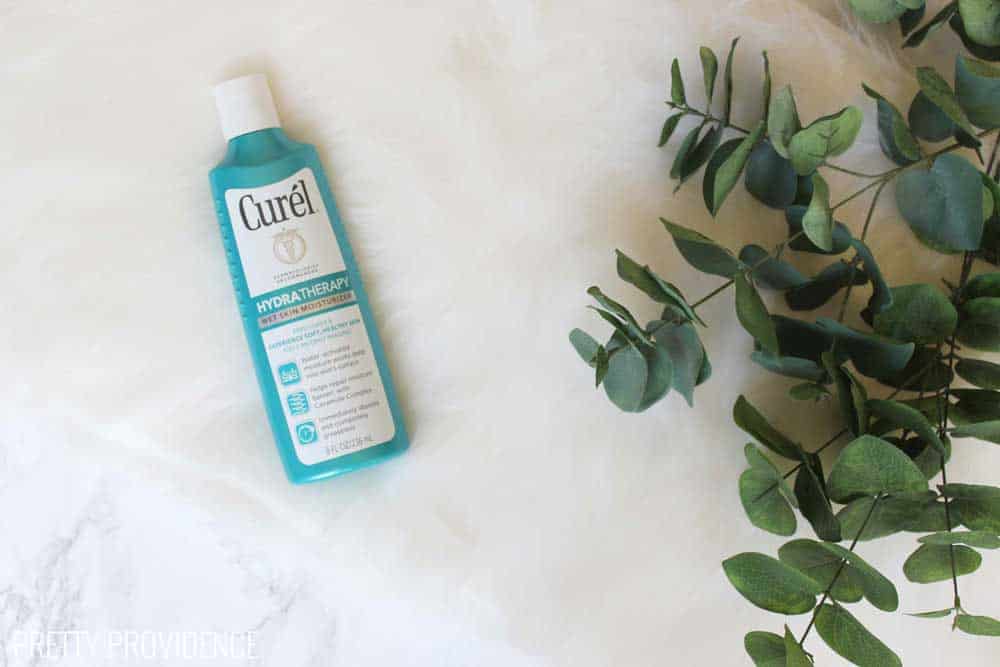 I realize that this attitude shows that I obviously haven't been doing EVERYTHING I can do combat my dry skin, but I just need something that fits better into my busy lifestyle. Ya know?
"Apply Daily & Experience the End of Dry Skin" is their claim! So, I will be doing just that. Here's hoping that I can end this itchy, dry skin problem for good! I have often wondered what life would be like if I wasn't always dealing with this. I'll share my experience after a few weeks, so make sure to check back for what my results are!