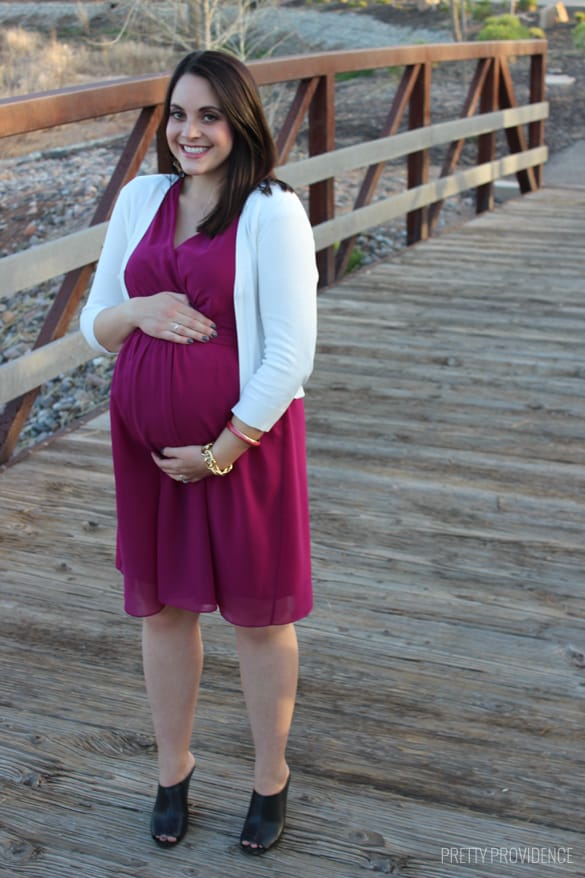 So every year on Easter it is tradition for me, like lots of you I'm sure, to get my family a nice new Sunday outfit! For the boys, it is typically all they need to get them through the year! I am a planner so a few weeks back I started shopping around for outfits for the kids and the hubs. I was feeling super conflicted about buying myself something though. I love this tradition and always look forward to getting a nice new dress and shoes, because that is pretty rare for me, but how could I justify it being so close to my due date? I wouldn't be able to wear anything I bought myself more than twice, but on the other hand I was sooo sick of all of my maternity dresses! Then, a lightbulb went off and I decided I could totally justify a new dress and pumps if I also wore them to take some maternity photos!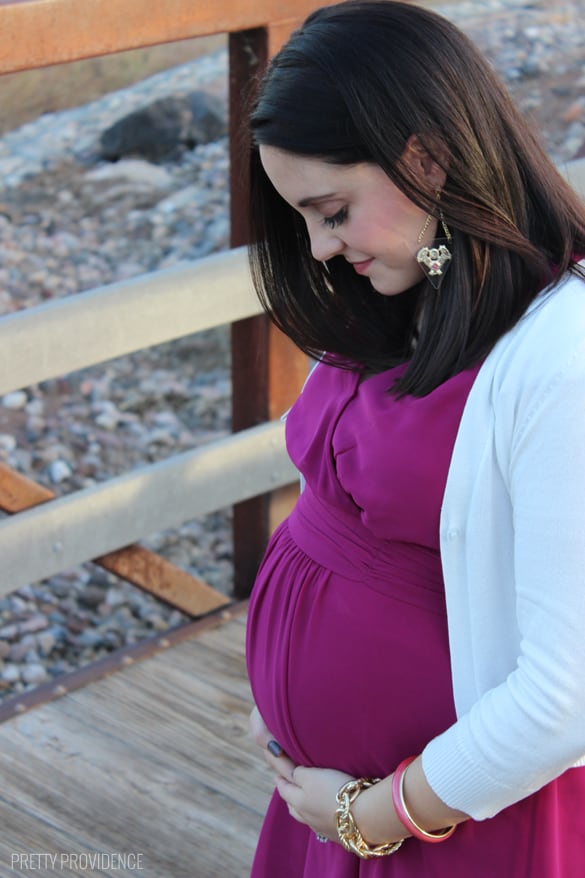 Even though this is my third baby it was my first time doing a maternity shoot, because Luke came six weeks early, and then with Nora it was Christmastime and I had a 17 month old.. haha. I really had to force myself out of my comfort zone, because let me tell you, I am definitely the biggest I've ever been with this baby. That being said, I am grateful for this little angel and feel so blessed to be pregnant, so I decided to get over myself and I'm so glad I did!
Okay, can we talk about my shoes for a minute now? Because I'm kinda obsessed.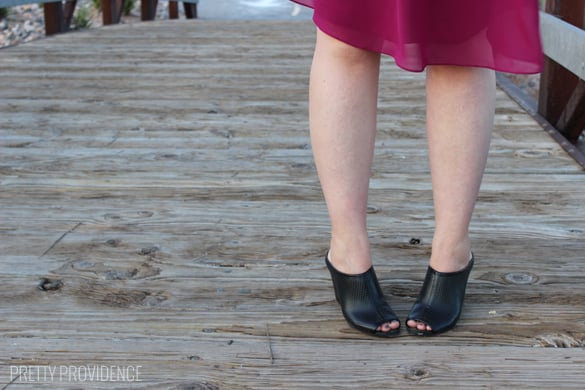 I was definitely the most excited to shop for the shoes, because they are the one thing I will get to keep on wearing! Haha. Remember in this post when Sarah introduced us to the new Christian Siriano line for Payless? Well it is seriously amazing. Like, I love every single shoe in the collection. Plus, I knew Payless typically has a great Easter sale so it was the perfect timing to get these adorable black perforated wedges I'd been eyeing! Oh, and the best part is, they were only $24.99!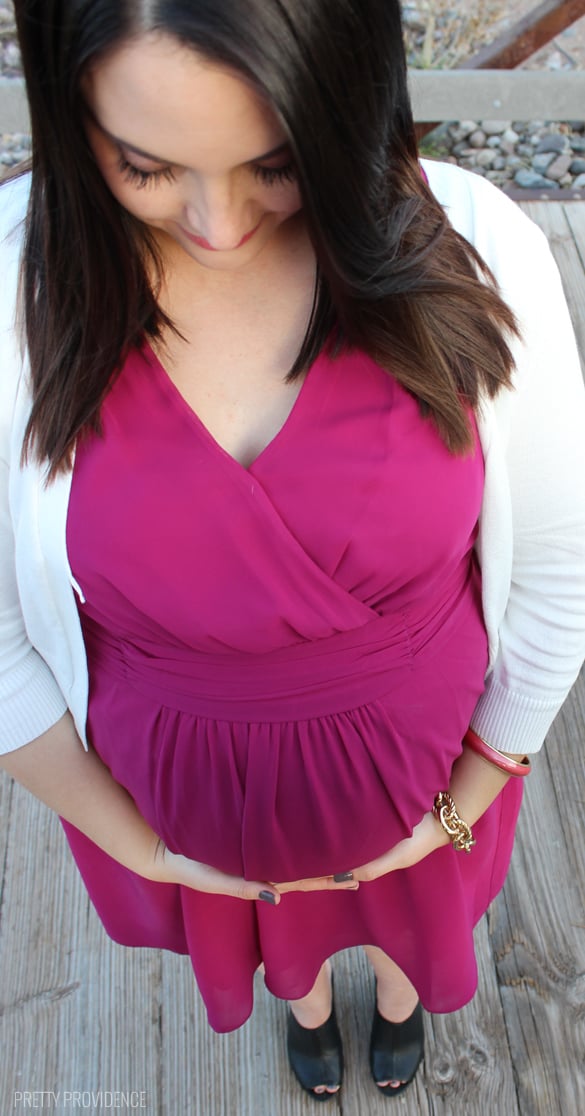 As a busy mom I rarely wear any type of heel besides a wedge anymore, and let me tell you not only are these beauties comfy and easy to maneuver in, but they are easy to dress up or down! Great with boyfriend jeans and a t-shirt for date night or dressy Easter Sunday! A frugal girls best friend.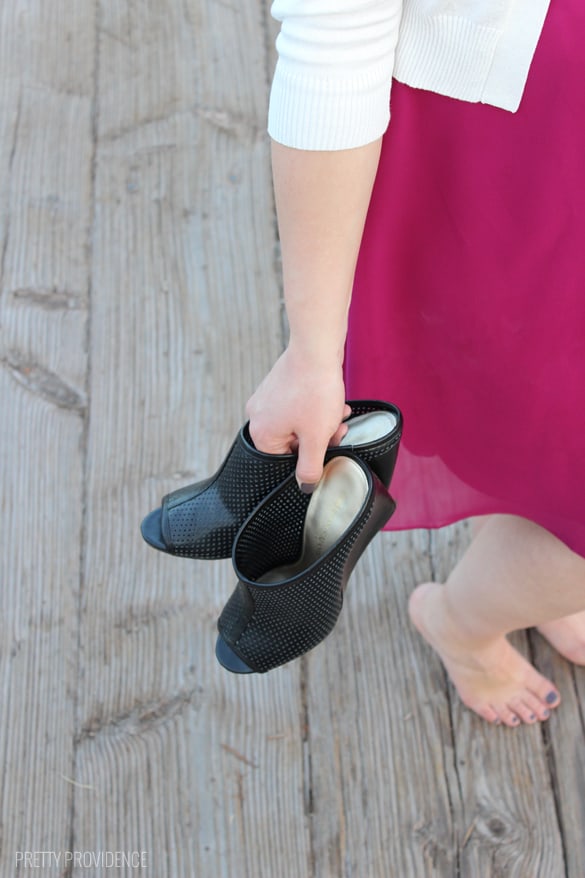 Be sure to check out the rest of Payless' selection, because I found tons of cute styles for the hubs and my little ones too!
Do you guys do new Sunday outfit's for Easter? Or just egg hunts and baskets?
xo,

P.S. Be sure to follow Payless via social media for tons of awesome deals!
Facebook | Instagram | Pinterest | Twitter | YouTube
This is a sponsored conversation written by me on behalf of Payless ShoeSource via Burst Media. The opinions and text are all mine.