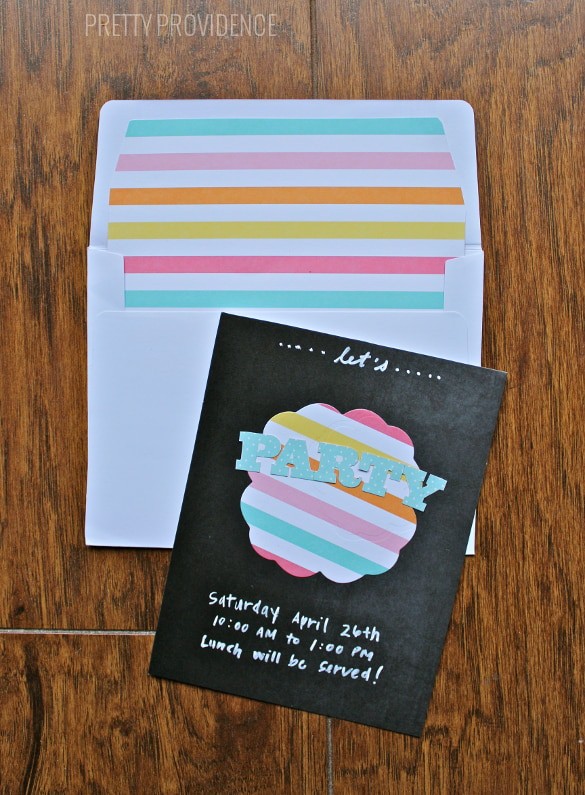 OUR LATEST VIDEOS
Hey y'all! I have been a little under the weather so I spent yesterday crafting and watching season 5 of Friends. Talk about an awesome way to spend a day! One of the things I made were some fun party invitations that I'm going to keep on hand for the next one I throw. I found some chalkboard scrapbook paper originally from Hobby Lobby, and thought it would be fun to mix that with a colorful striped pattern. I love the way they turned out!
This was my first time using my evolution tool and I love that thing. It makes paper crafting SO much easier. I used it to cut out these shapes for the invitations. I can't wait to add a few more dies to my collection!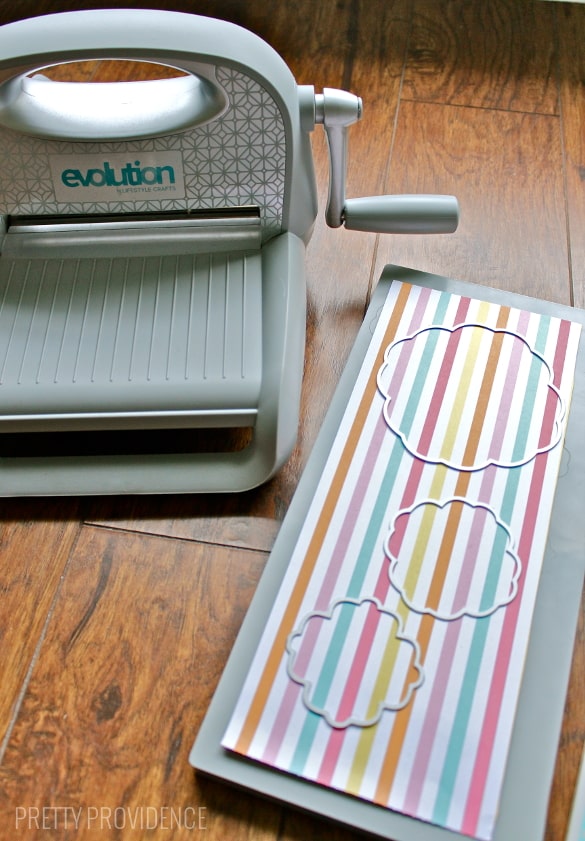 I cut the paper down to the size I wanted the invitations to be on my mat and then put it all together. This all took me about 20 minutes! Without the evolution tool it would've taken at least an hour to cut everything right.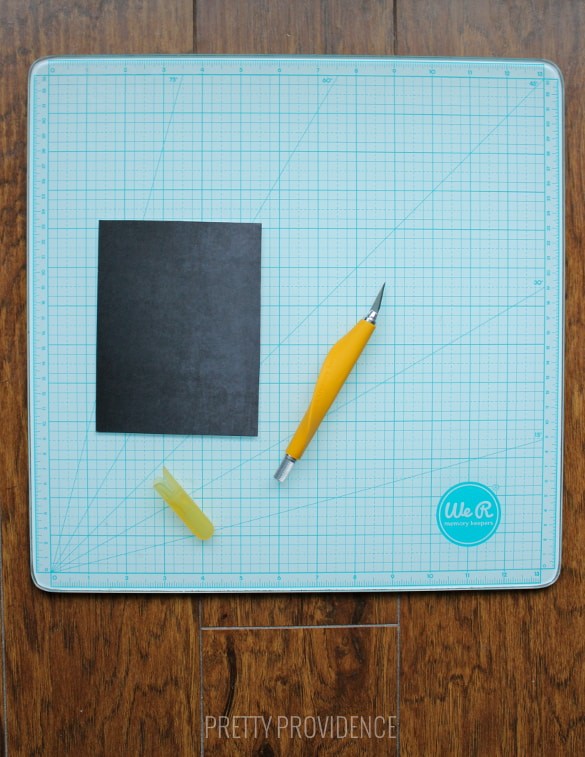 I also had a white marker that I used to write on the invitation going along with the chalkboard theme.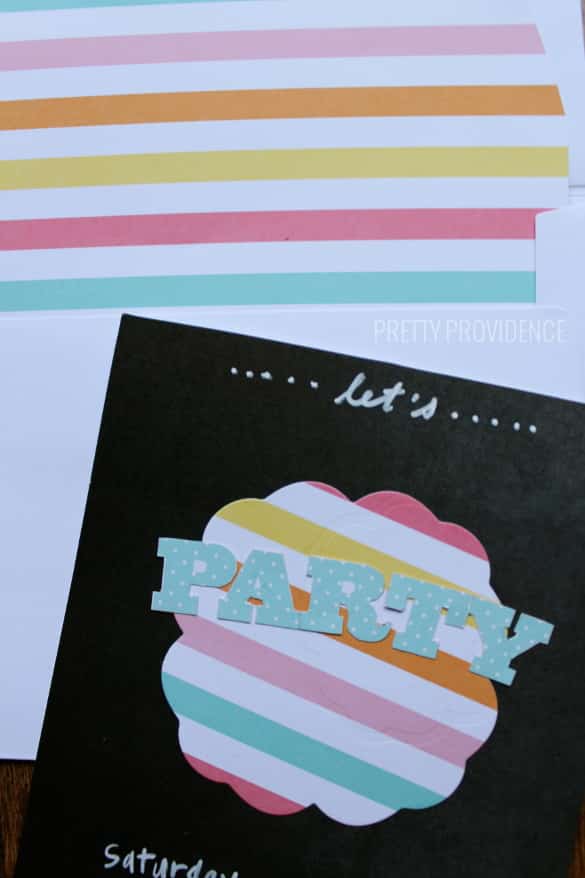 I also decided to use some extra scraps of the striped paper to line the envelopes with, for a little extra something. All I did was measure the inside of the envelope and cut a piece to fit in that space, glued it down and voila.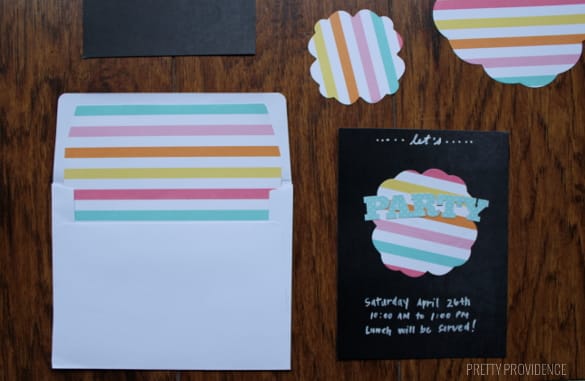 The end result just makes me happy to look at.